Paula Deen Quotes on Michael Sam and Phil Robertson
You Won't Believe What Paula Deen Said Now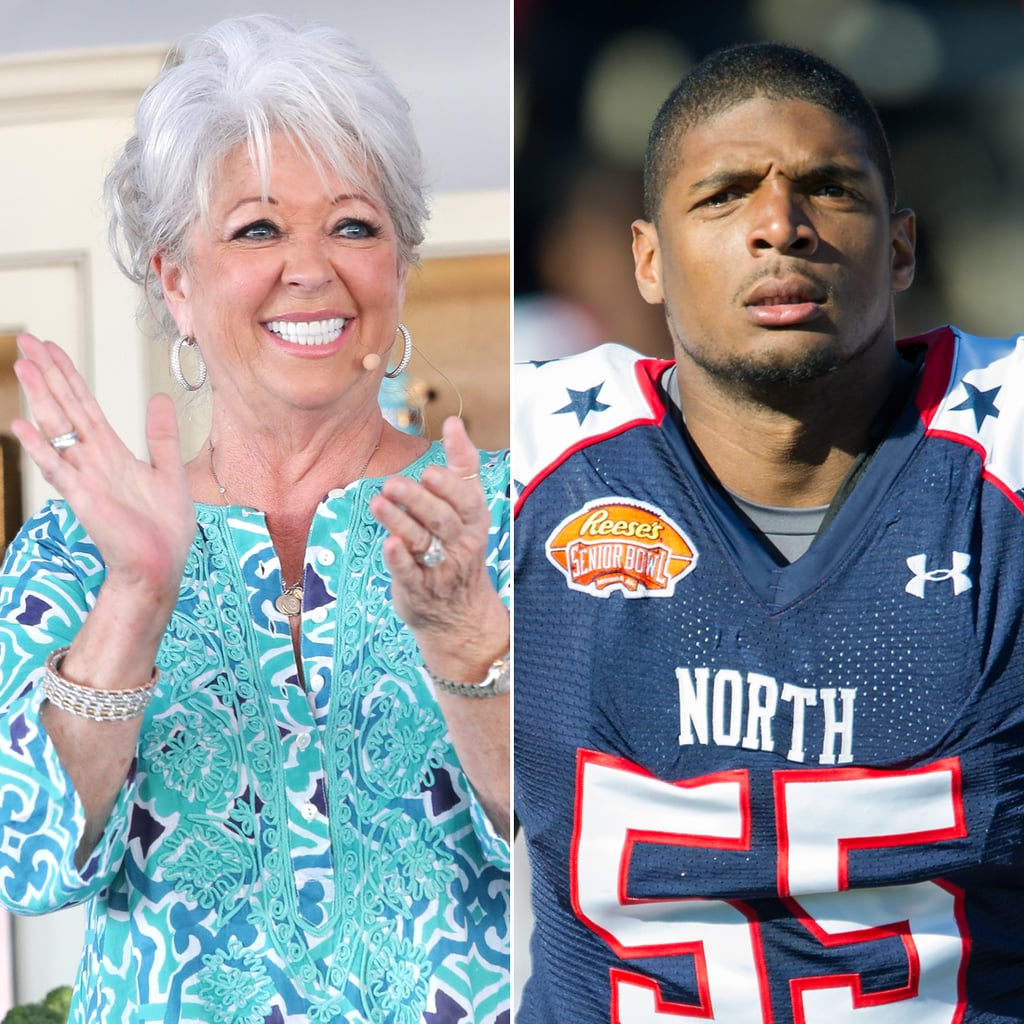 Sources: Getty/Alexander Tamargo and Getty/Michael Chang
In an interview with People out on Friday, Paula Deen opens up about her difficult year and the fight to rise above the racism scandal that rocked her career last Summer. "When I woke up each morning, it was like my world was crashing down again," she told the magazine. Now Paula's eyeing a comeback, thanks to her new project, Paula Deen Ventures, with between $75 million and $100 million in backing, plus the opportunity to control business deals rather than licensing her name to different products.
Today, though, the Internet's abuzz over another quote from Paula's People interview, one in which she compares her struggles to that of college football star Michael Sam, who publicly came out earlier this month. Paula said:
"I feel like 'embattled' or 'disgraced' will always follow my name. It's like that black football player who recently came out. He said, 'I just want to be known as a football player. I don't want to be known as a gay football player.' I know exactly what he's saying."
Paula also commented on the public backlash against Phil Robertson from Duck Dynasty, who was temporarily suspended but rehired by A&E following his comments about homosexuality. "It's amazing that some people are given passes and some people are crucified," she said. "I have new empathy for these situations, though." You can read the full interview in People when the issue hits newsstands on Friday.