Prince Harry and Meghan Markle Dating Milestones
The Major Dating Milestones Meghan Markle and Prince Harry Could Hit This Year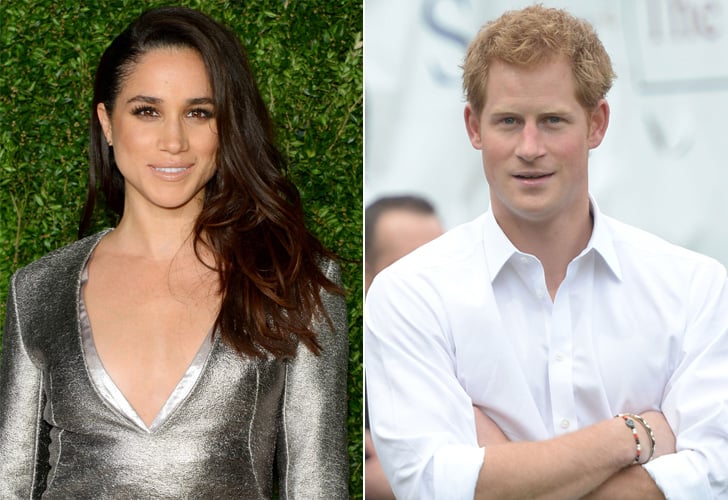 During their eight-month relationship, Meghan Markle and Prince Harry have already welcomed in the New Year together, met each other's friends and family, been on vacation, and even picked out a Christmas tree together — so what other key moments can we expect to see this year?
Meghan meets the queen
It was reported that Meghan met Prince William and Prince Charles last year, and has recently spent time with Kate and Princess Charlotte, so what's still to come? Meeting the queen will be next in protocol, and Harry will be very keen for Meghan to meet his grandmother sooner rather than later. Although it took several years of dating before Kate Middleton and Chelsy Davy met the queen (five years and four years respectively), the princes were much younger then, and relationships took more time to take root or burn out. Now that Harry is 32 and Meghan 35, and Harry has previously said he can't wait to marry and have children, it's likely that his relationship with Meghan will proceed quicker than William and Kate's.
Attending their first wedding together
Nothing stamps "official" on a relationship more than attending a wedding à deux — if a dating couple knows they're not heading that way themselves, it's not necessarily an event they would want to attend together, but if they think they might be headed for the aisle then it just adds to the excitement. Harry's best friend, Tom Inskip, is set to marry in Jamaica in March, and it's looking like Meghan will be Harry's date. It's likely to be pretty secluded so even arrivals would be private, but inside the wedding Meghan would be meeting Harry's whole extended friend group.
Being photographed together officially for the first time
We've already seen blurry pictures of Harry and Meghan out and about in London together leading up to Christmas, and we're sure to see more at some point, but it will be significant when we see them photographed in a more official capacity. When Charles and Camilla went public with their relationship, it was at the 50th birthday party of her sister at The Ritz. When William and Kate were photographed together officially for the first time, it was at his passing out parade from the Royal Military Academy Sandhurst in 2006, however, they had been together for around three years at that point. Harry didn't do much publicly with Cressida Bonas during the two years he was with her, but when he was with Chelsy, they attended a number of high-profile events together together, including a concert for Diana, Prince Charles's 60th birthday party, and Harry's wings ceremony.
Skiing
There's nothing like a little bit of snow-mance to seal a fledgling royal relationship, and it's been reported that Harry and Meghan will be heading for the slopes before the end of this ski season. When Kate and William's relationship first became public it was because they were snapped kissing in Klosters, and in the early stages of Harry's relationship with Cressida they were photographed hugging and kissing in Verbier. Harry often heads for the famous Swiss resort, but because it attracts paparazzi, he may well head somewhere different with Meghan, as he did when he went skiing in Kazakhstan with Cressida in 2014.
Non-red carpet appearance charity engagements
Kate Middleton didn't attend any charity events with William publicly until they were engaged, but almost two years into his relationship with Cressida, Harry brought her along to a youth support event, and they were photographed sitting next to each other. Meghan has her own philanthropic work to spend time on, but we could definitely see her by Harry's side at something low-key over the next few months.
Engagement announcement and official portraits
. . . And of course this is the one everyone is waiting for! Once Harry and Meghan's relationship has passed the one-year mark in the late Spring, we may well be hearing news of a royal wedding. If Harry was to propose, it's likely their engagement would be announced in a similar way to that of Kate and William, with a press call at Kensington Palace, and they would also be likely to release engagement portraits.
What we won't see unless Meghan and Harry marry . . .
There are a few key things we definitely won't be seeing unless Meghan has a ring on her finger, including a balcony appearance at Trooping the Colour, staying with the royal family for Christmas at Sandringham, and going to a commemorative church service with Harry and the rest of the royals. Attending high-profile official engagements together are also unlikely unless a wedding is in the cards.
Image Sources: Getty / Andrew Toth and Getty / Mike Coppola