Prince Harry and Meghan Markle Together in London 2016
Prince Harry and Meghan Markle Are Finally Photographed Together During a London Date Night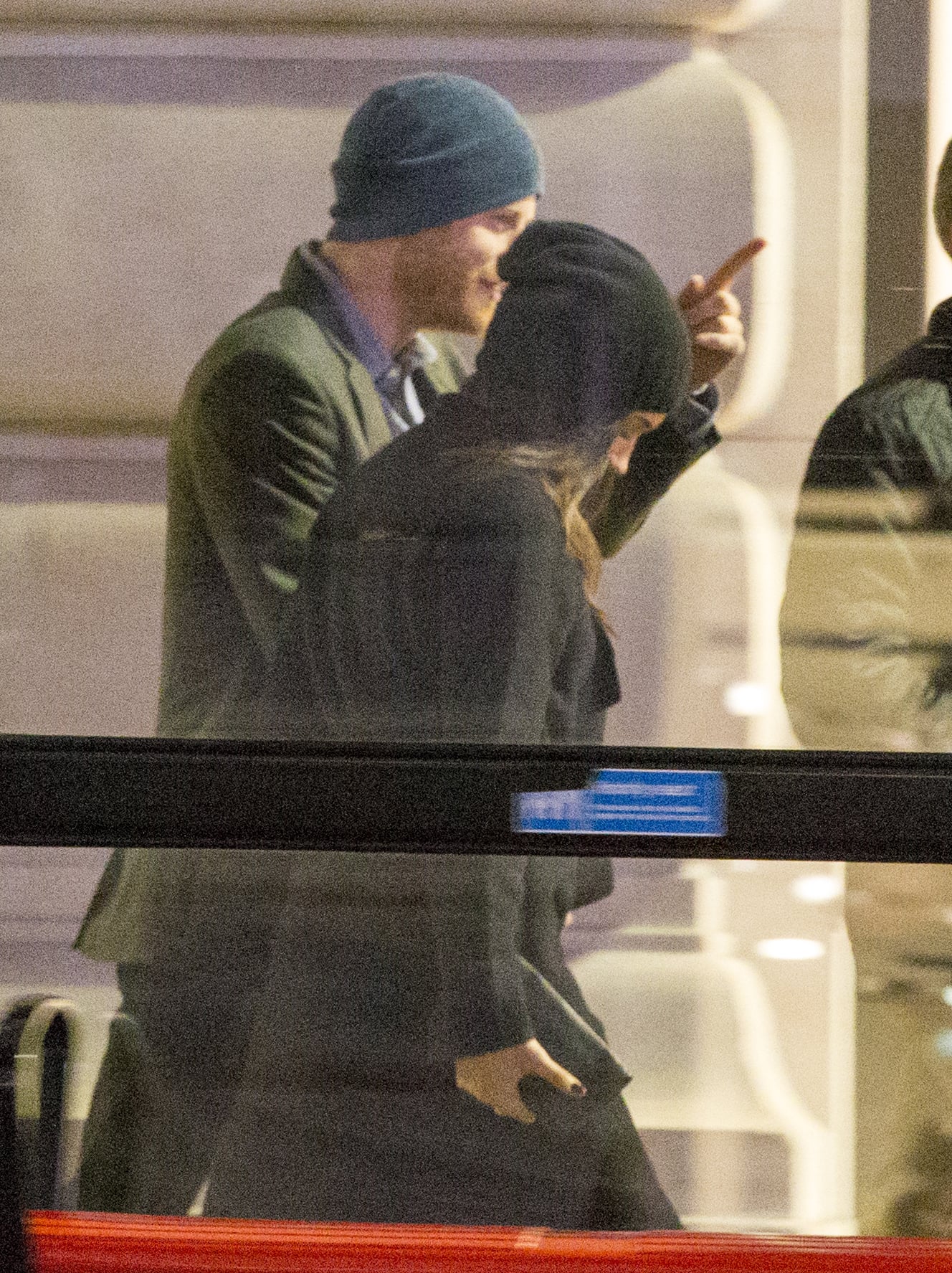 Prince Harry and Meghan Markle have been quietly dating since the Summer, but we haven't gotten a glimpse of them together — until now. According to The Sun, the prince and the Suits star stepped out for a date night in London last week and were photographed leaving a production of The Curious Incident of the Dog in the Night-Time at the Gielgud Theater. In the photo that has since surfaced, they're bundled up against the chill in jackets and matching beanies and appear to be happily chatting as they make their way down the bustling Shaftesbury Avenue and admire the Christmas lights on Piccadilly. The Sun reports that the couple was joined by "just one royal police protection officer."
We were delighted to welcome HRH Prince Harry to last night's performance at The Gielgud Theatre in London's West End.

— Curious on Stage (@curiousonstage) December 15, 2016
The outing likely came just days after Harry and Meghan were spotted picking out a Christmas tree together at the Pines and Needles outdoor market in London; the business's owner, Sam Lyle, told The Mirror that they "were completely charming together and blissfully unaware that our jaws had hit the floor." After purchasing the tree for $70, Harry tucked it under his arm and he and Meghan "walked away after exchanging Christmas pleasantries." Before their rendezvous across the pond, Harry traveled to Toronto — where Meghan lives while filming Suits — and she was seen buying flowers while wearing a gold necklace with an "H" and "M" on it.