Ryan Gosling's Tribute to Debbie Reynolds
Ryan Gosling's Sweet Tribute to Debbie Reynolds May Make Your Heart Hurt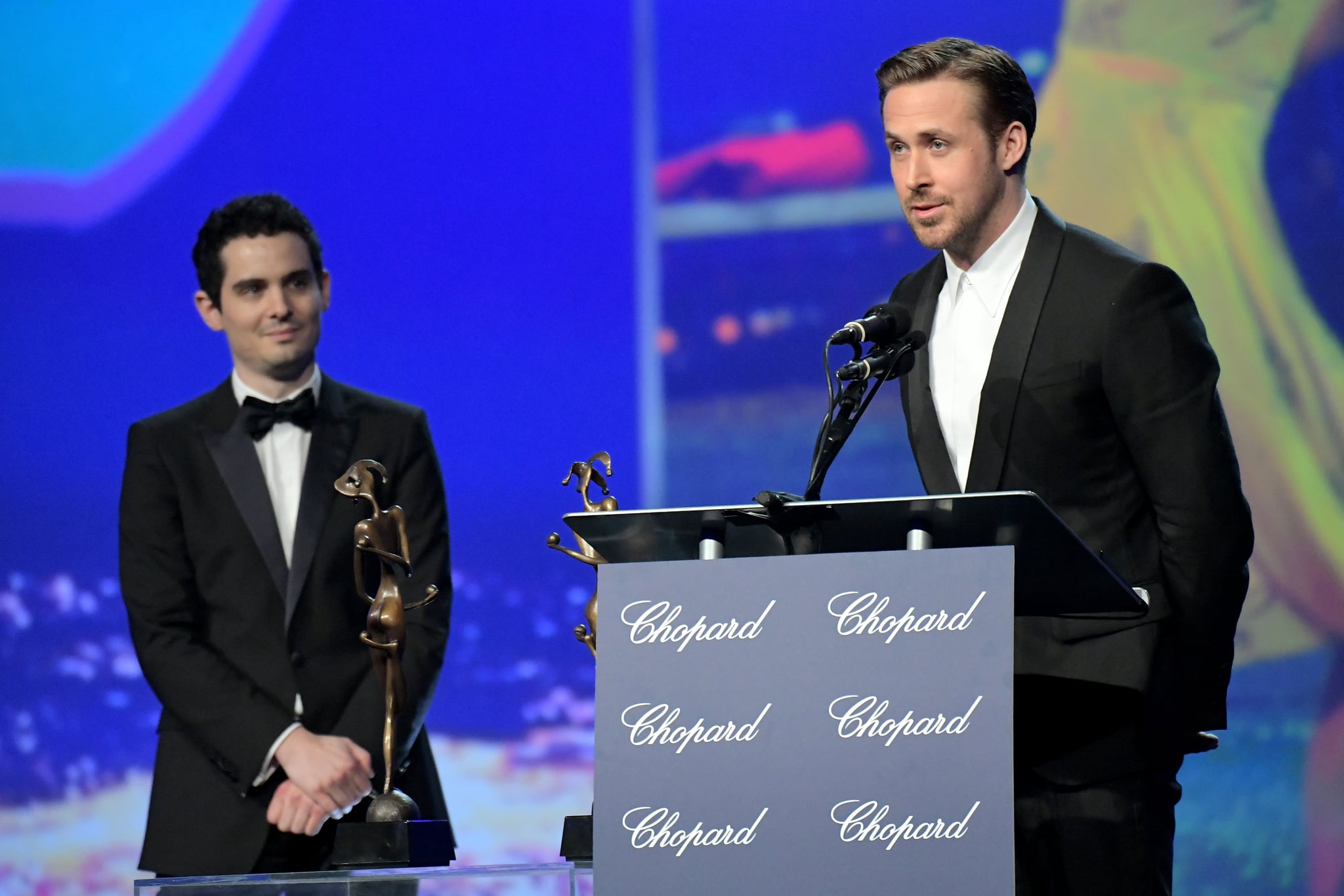 Ryan Gosling took the stage tonight at the Palm Springs International Film Festival's annual gala to accept the Vanguard Award for La La Land, and he couldn't let the moment pass by without honoring the late Debbie Reynolds. Reynolds, a darling of the golden age of cinema who passed away just a day after her daughter Carrie Fisher's death last month, was a star of now-classic films and musicals. One of her most memorable roles? As Kathy Selden in the iconic Singin' in the Rain, exactly the kind of movie to which La La Land pays homage.
"I wish I could've said this in person, but I'd like to thank Debbie Reynolds for her wonderful career of work," Gosling said as he joined La La Land's director, Damien Chazelle, on stage. "She was an inspiration to us every day. We watched Singin' in the Rain every day for inspiration, and she was a truly unparalleled talent. So I thank her for all of that inspiration."
Emma Stone, Gosling's costar, was also supposed to be in attendance at tonight's gala. Unfortunately, though, Chazelle said in his acceptance speech that the actress had to miss the event due to a case of strep throat.