Sophie Turner Talks Alex Morgan's Tea-Sipping Moment
Sophie Turner Defends Alex Morgan's World Cup Celebration: "That's the Motherf*cking Tea"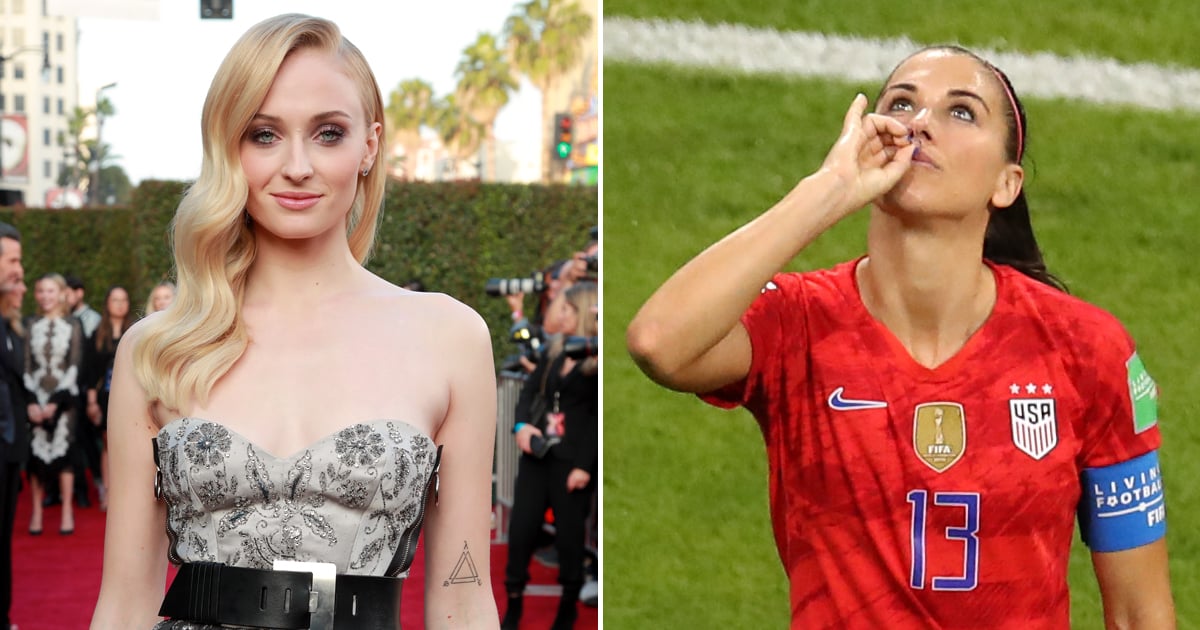 We interrupt your regularly scheduled programming to bring you a special announcement: Sophie Turner approves of Alex Morgan's "tea-sipping" moment at the 2019 FIFA Women's World Cup, so everyone please calm down. In fact, the 23-year-old Game of Thrones star felt so strongly about it, she decided to put her honeymoon on pause to give Alex a shout-out on Instagram.
ICYMI, last week, Alex came under criticism for the way she celebrated a winning goal against England. On her 30th birthday, Alex gestured like she was sipping tea, resulting in range of reactions. Many praised her memeable moment, while others used this as another opportunity to call Team USA "arrogant" — an all-too-common (and unfair) descriptor thrown the team's way.
In response to the outrage, Alex called out the double-standard female athletes face in the way they address victory. She also clarified that her celebratory action was inspired by Sophie, who famously "sips tea" in many social media videos and has adopted the move as her own catchphrase of sorts.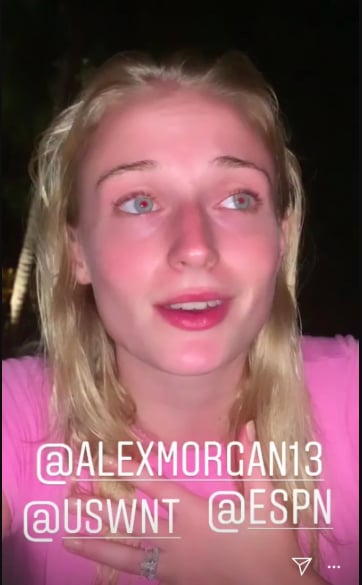 Image Source: Instagram user: sophiet
Sophie, who recently wed Joe Jonas in Paris, took a break from her post-nuptials celebration to both applaud her home team of England and defend Alex's victory.
"Okay, I'm on my honeymoon. I'm not really looking at my phone much, but I feel like this deserves a mention," Sophie began. "Unfortunately, the U.K. women's football team lost at the World Cup, and of course I'm incredibly sad and incredibly proud of that team. But I am so honored that we lost to such an incredible team, the U.S. women's football team."
"Alex Morgan, all the haters that are saying that this was disrespectful, I'm honored that you thought of me. And all those people that are hating on you are probably sitting at home, millennials drinking kombucha," she joked. "And I'm really f*cking proud of you, Alex Morgan. Congratulations on your win. And that's the motherf*cking tea."