Taylor Swift Wrote Calvin Harris "This Is What You Came For"
Calvin Harris Claims Taylor Swift's Team Is Deliberately Trying to Make Him Look Bad in a Series of Tweets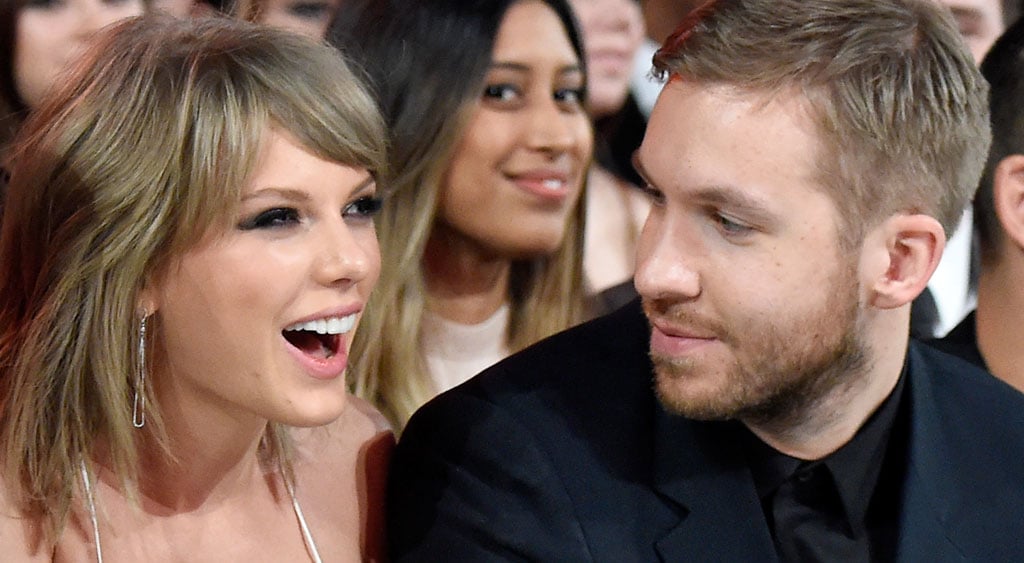 The never-ending saga that is Taylor Swift and Calvin Harris's breakup has just taken an interesting turn. Early Wednesday morning, Taylor's rep confirmed exclusively to People magazine that Calvin's latest hit song, "This Is What You Came For" featuring Rihanna, was penned by none other than his pop star ex, saying, "Taylor Swift wrote 'This Is What You Came For' under the pseudonym Nils Sjoberg." TMZ further reported that the "New Romantics" singer initially "wrote the song, sat down at a piano and did a demo into her iPhone" before sending it to her then-boyfriend, who agreed to keep their musical collaboration a secret. That all apparently changed, however, when Calvin later told Ryan Seacrest that he couldn't see himself ever working with Taylor on music in the future, which supposedly left her feeling dejected. But is that the reason Taylor moved on so quickly with current boyfriend Tom Hiddleston? It could be.
After the news of Taylor's involvement with the song broke, Calvin was quick to reject the narrative that he had somehow lied or kept the song a secret with a long string of tweets that dragged in Tom and Taylor's rival, Katy Perry. Although he noted that she is an "amazing lyric writer," he implied that Taylor's team is deliberately trying to make him look bad.
And she sings on a little bit of it too 🙃
Amazing lyric writer and she smashed it as usual https://t.co/vW3yGOIJit

— Calvin Harris (@CalvinHarris) July 13, 2016
I wrote the music, produced the song, arranged it and cut the vocals though. And initially she wanted it kept secret, hence the pseudonym

— Calvin Harris (@CalvinHarris) July 13, 2016
Hurtful to me at this point that her and her team would go so far out of their way to try and make ME look bad at this stage though 🤔

— Calvin Harris (@CalvinHarris) July 13, 2016
I figure if you're happy in your new relationship you should focus on that instead of trying to tear your ex bf down for something to do

— Calvin Harris (@CalvinHarris) July 13, 2016
I know you're off tour and you need someone new to try and bury like Katy ETC but I'm not that guy, sorry. I won't allow it

— Calvin Harris (@CalvinHarris) July 13, 2016
Please focus on the positive aspects of YOUR life because you've earned a great one

— Calvin Harris (@CalvinHarris) July 13, 2016
Taylor has yet to respond to Calvin's claims, but it seems that Katy had no qualms about getting in on the action involving her old nemesis. She posted a GIF of Hillary Clinton looking rather satisfied to Twitter only a few hours after everything went down, and although she didn't offer any words to go along with it, it sure seems like her message is clear (read: "I told you so"). Once you've cooled down from sipping this bathtub-sized cup of tea, check out all the other big Hollywood breakups that have happened this year.