Tiffany Haddish Power Your Happy Interview
The First Thing Tiffany Haddish Does When She Wakes Up Is a Little TOO Relatable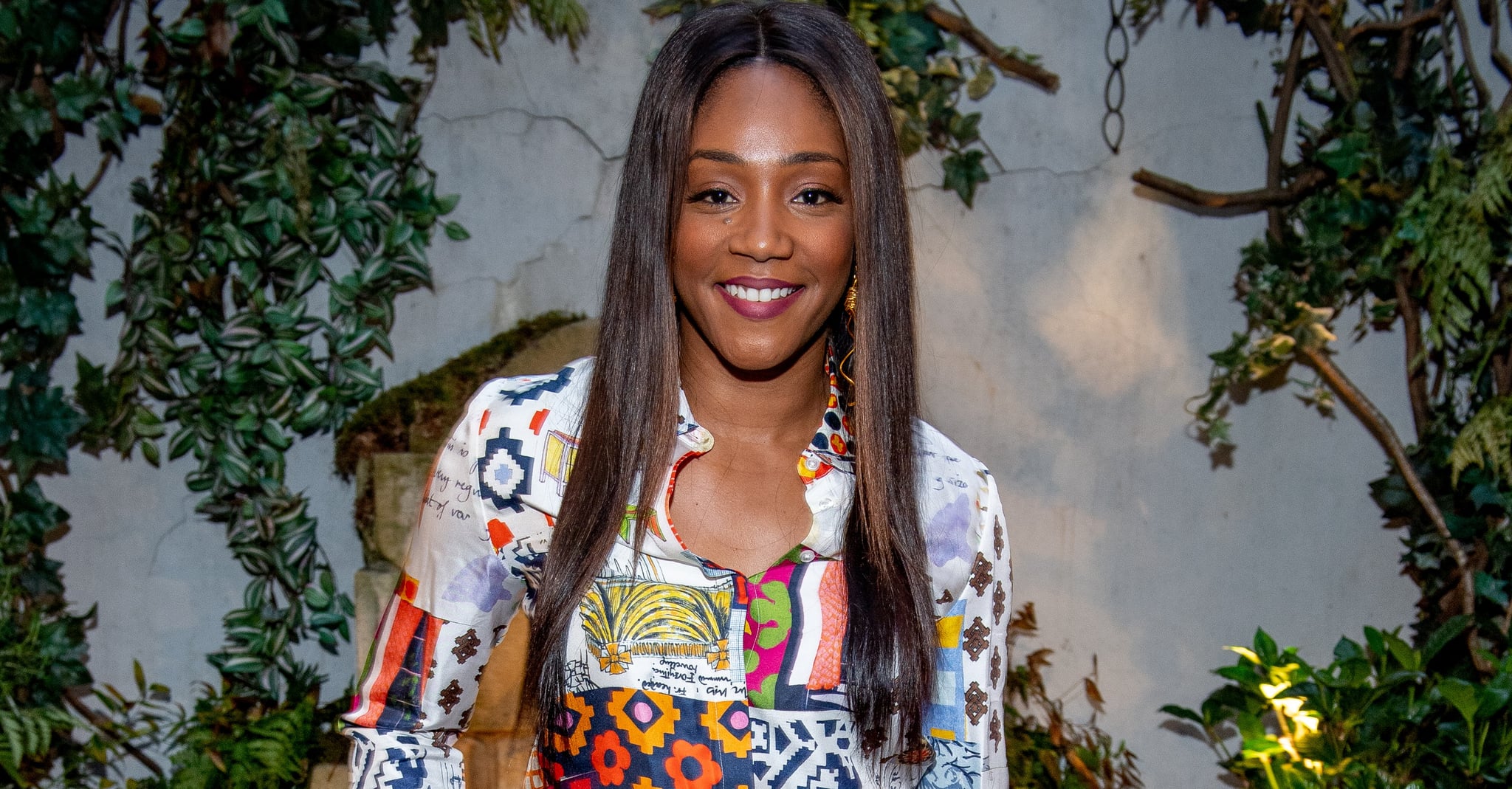 It's hard not to love Tiffany Haddish. The 38-year-old comedian and actress has stolen many hearts with her breakout role in 2017's Girls Trip, and she hasn't returned it since. Whether it's making us laugh on Saturday Night Live or being a relatable human by repeating outfits in public, we simply can't get enough of Tiffany.
It's also part of the reason we were so excited to welcome her to our weekend-long festival POPSUGAR Play/Ground, in June — check out all of our coverage here, then read on to see how Tiffany powers her happy. Trust us, you'll cry laughing at her hilarious answers ahead.
Power Your Happy Q&A
What's the best piece of advice you've ever been given?
Do the research on who you are working with.
What advice do you have for young women who might not see their own potential?
Figure out what it is you love to do, do it, and figure out how to make money at it.
What does "finding your happy" mean to you? Do you feel you've "found it"?
When you can look in the mirror and enjoy what you see, and also when you walk out the door, you are doing what you love. I'm definitely doing that. Except for this eyebrow. I don't like this one eyebrow. But otherwise, I'm happy!
What's your happy place?
The stage.
How does comedy help you power your happy?
It makes me feel good when I'm on stage and it makes me laugh. When you laugh, usually it's from happiness!
What advice would you give your 22-year-old self?
Not to get married.
When times were difficult for you, how did you stay positive?
I got on stage.
Favorite curse word?
B*tch.
The one thing you can't leave home without?
My phone.
What show are you currently binge-watching?
My success.
Favorite junk food?
Salted plums.
Favorite healthy food?
Plums.
Favorite workout?
Dancing.
Feel­-good music?
Anything Uncle Luke or 69 Boyz.
Favorite thing about your appearance?
My skin.
First thing you do when you wake up?
Fart.
Last thing you do before going to bed?
Brush my teeth.
Prized possession?
My heart! Me.