Are Timothée Chalamet and Lily-Rose Depp Dating?
Timothée Chalamet and Lily-Rose Depp Were Spotted Kissing as Hearts Break Everywhere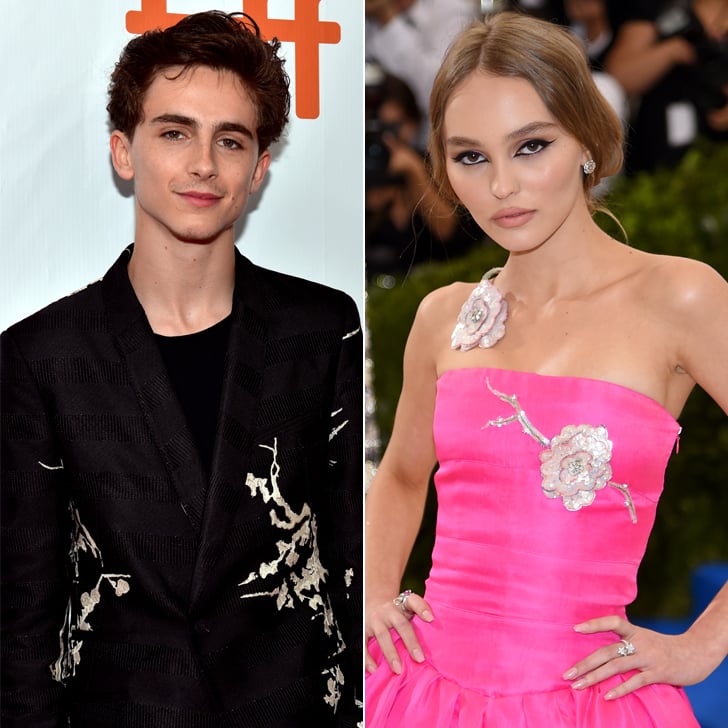 The new golden boy of cinema might be off the market. After working together on Netflix's The King, Timothée Chalamet and Lily-Rose Depp appear to be dating. The two were recently spotted together several times in New York City, at a coffee shop and simply strolling together in the East Village.
According to Us Weekly, Timothée and Lily looked like "a new young couple in love" during their recent outings. "They were walking down the street, and he stopped her and pulled her close," a source told the publication. "They started making out for a while, for over a minute." And that sound you hear is the sound of hearts shattering everywhere.
The 22-year-old Call Me by Your Name actor previously dated Lourdes Leon, Madonna's daughter, in 2013 while the two attended the esteemed LaGuardia High School for the arts. Meanwhile, the 19-year-old model and daughter of Johnny Depp and Vanessa Paradis was dating model Ash Stymest up until April 2018.
In addition to their forthcoming film, Timothée and Lily share a similar background. Lily was born in Paris, while Timothée's father is French, and he is fluent in the language.