Tyga's Instagram About Kylie Jenner 2015
Tyga Goes Public With His Love For Kylie Jenner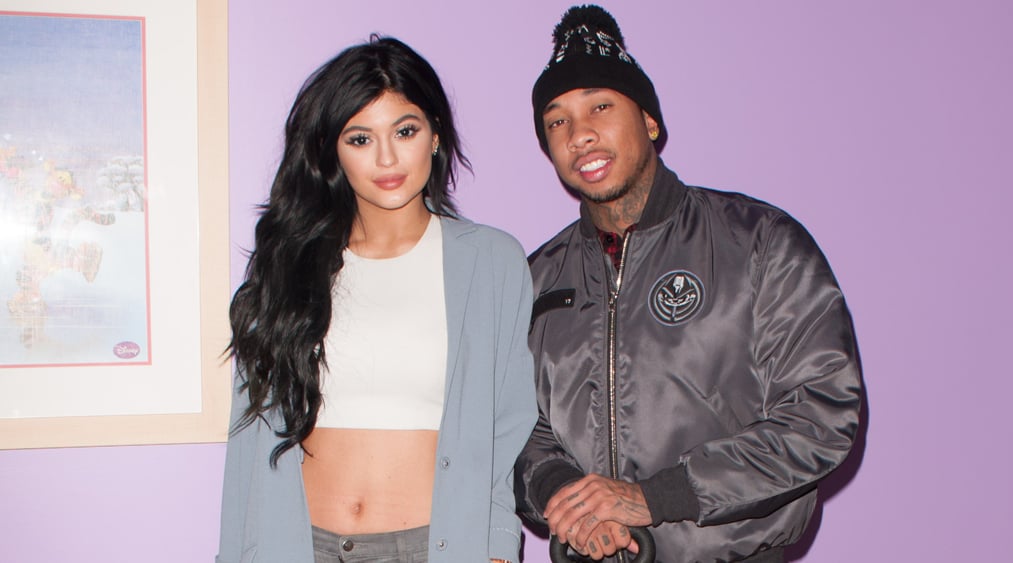 Tyga confirmed his relationship with Kylie Jenner on Friday, and the news has since become a trending topic. "Certain things catch your eye, but only few capture the heart," the rapper wrote in an Instagram post featuring a photo of the reality star.
Given their age difference — Kylie is 17, and Tyga is 25 — their relationship has received much speculation over the last few months and was at the center of a feud between Amber Rose and Khloé Kardashian. In February, Amber criticized Tyga for pursuing a teenager in a radio interview. "She's a baby," Amber said. "She needs to go to bed at 7 o'clock and relax. [Tyga] should be ashamed of himself. He has a beautiful woman and a baby and left that for a 16-year-old who just turned 17."
Kylie's big sister came to her defense on Twitter, writing, "Please stop talking about us in interviews mama. None of us talk about you." Khloé added fuel to the fire by mentioning Amber's past as a stripper.
It didn't take long for Amber to make further disparaging remarks about the famous family, including Kim Kardashian, who is married to Amber's ex, Kanye West. That same week, Amber and Kanye grabbed headlines by trading barbs.