What Does Anna Faris Say About Chris Pratt in Her Book?
What Anna Faris Says About Chris Pratt in Her New Book Will Break Your Heart but Give You Hope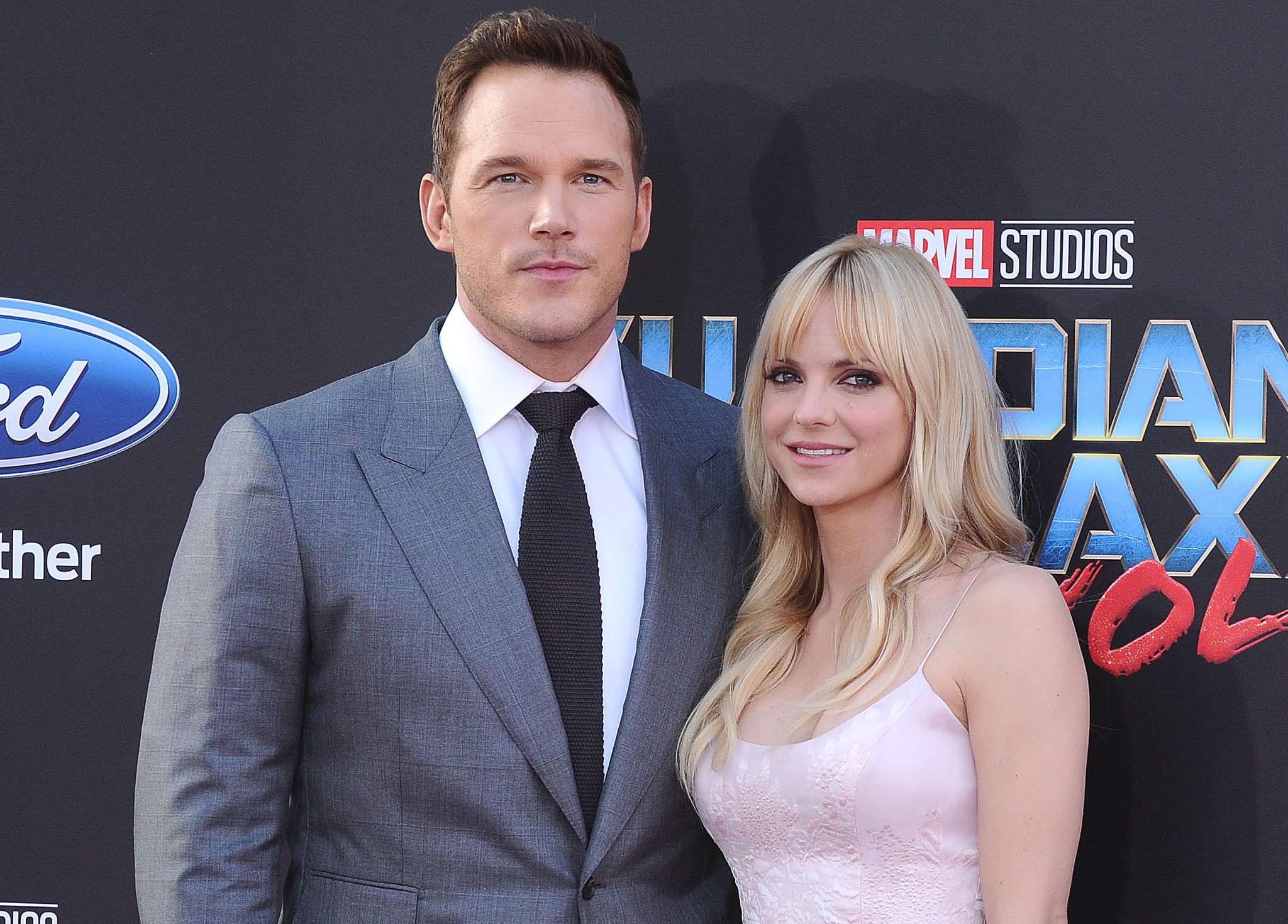 Image Source: Getty / Jason LaVeris
Anna Faris has a new book out this month, Unqualified, which shares the same name as her hit advice podcast. Her book has the same talking-to-a-friend tone, full of advice and personal anecdotes, only this friend happens to be a famous actress with an equally famous husband. Sadly, Anna and Chris Pratt announced their separation in August, so the context of the stories about Chris take on a slightly bittersweet angle. And yet, the advice is as valuable as ever, if not more, given the realism and honesty with which Anna approaches her own life. To that end, these are the portions of Anna's book about Chris that will break your heart if you loved them together.
She Fell For Chris While She Was Still Married
Anna and Chris met on the set of Take Me Home Tonight while she was still married to first husband Ben Indra. She tried to find things wrong with him, she admits: "What did this cute but incredibly boyish big dude want from me? . . . 'He can't f*ck me,' I thought. 'I'm married. So what is it?'" She explains that Chris kept being nice to her on the shoot, while also being his wingwoman, since he was single and hooking up with background extras on the movie. As she began to feel jealous, she realized she was falling for him, and her costars took notice too. Dan Fogler told her he picked up on it one night after watching them together, saying, "You two were so into each other," while Topher Grace couldn't understand why she was married to her husband at the time, saying, "Anna, what the f*ck are you doing with that guy?"
Eventually, Anna ended her relationship with her husband while the movie was still shooting and told the cast. "Pretty soon I was knocking on Chris's door and was basically like, 'Hi. I'm ready to get boned.'" And when they did finally get together, Anna describes it as "hot and heavy in a way that I'd never experienced before." Though she may sound very matter-of-fact over leaving her husband, Anna admits she feels no pride in waiting to be with Chris until she was separated, because she developed feelings or him. "So while I didn't cheat, I'm not completely innocent, either," she says.
She Ate a Fly to Impress Him on One of Their First Dates
This anecdote is incredible and just needs to be talked about. When she was first dating Chris, Anna says they were at a restaurant, and after Chris swatted a fly, she picked it up and ate it. "It was weird and gross and impulsive but spoke to the part of me that indulgently wants to freak people out." Luckily, Chris was impressed.
She Knows Their Relationship Looked Picture Perfect on Social Media
Part of the difficulty a lot of fans have with Anna and Chris's breakup is based on the fact that they seemed so happy together on the red carpet and on social media. Anna acknowledges that the impression that her relationship with Chris was perfect comes partly from that and is also the reason that people ask her how they find "a unicorn" like Chris. Anna says that when Instagram got big and Chris started posting pictures of her, "It was flattering that people responded so positively." Her explanation continues: "I like to think that fans picked up on the fact that we really enjoyed each other's company." For example, those cute red carpet photos might be a result of the fact that she says she was "guffawing at something Chris is saying."
She admits that they "unknowingly cultivated of an image of the perfect Hollywood couple — perfect, I guess, in a down-to-earth, just-regular-people kind of way." Anna is refreshingly honest about liking the attention, explaining, "We tried to let people into our lives to some degree, and that became a joy for us, because we mostly got positive and loving feedback, and who are we kidding, that feels really good."
Her Advice For Dealing With Jealousy Involves Those Jennifer Lawrence Rumors
When Chris filmed the movie Passengers opposite Jennifer Lawrence, cheating rumors emerged, and at the time, Anna talked about how hurt she felt by them. In her book, she opens up even more about that specific incident, revealing that her publicist warned her out of the blue that she needed to prepare herself to read stories about cheating rumors. When they did indeed start circulating, she says she talked to Chris, who asked why she was paying attention to the stories, and Anna says she wasn't trying to — but people kept telling her about them, and eventually Chris came around "and understood why it felt sh*tty."
Anna offers some real-life advice for feeling jealousy toward someone working with your partner: befriend them. "If I feel twinges of [jealousy], I try hard to befriend them and compliment them and love them . . . because 95 percent of the time, it's hard to have jealous or catty feelings toward someone you really like." True to her word, Anna has made friends with both Jennifer and Aubrey Plaza, who played Chris's wife on Parks and Recreation.
Though Chris is a constant presence in Anna's book, Anna doesn't head-on address their separation. In the final chapter, she talks about her family evolving and life being messy. All in all, it's a stunningly real look at love, marriage, and life, and there's a lot to learn, even if you're not someone in a high-profile relationship.
Unqualified is available in POPSUGAR's November Must Have box!