What Is Queen Elizabeth II's Full Name?
All the Different Names (and Nicknames) Queen Elizabeth II Has Had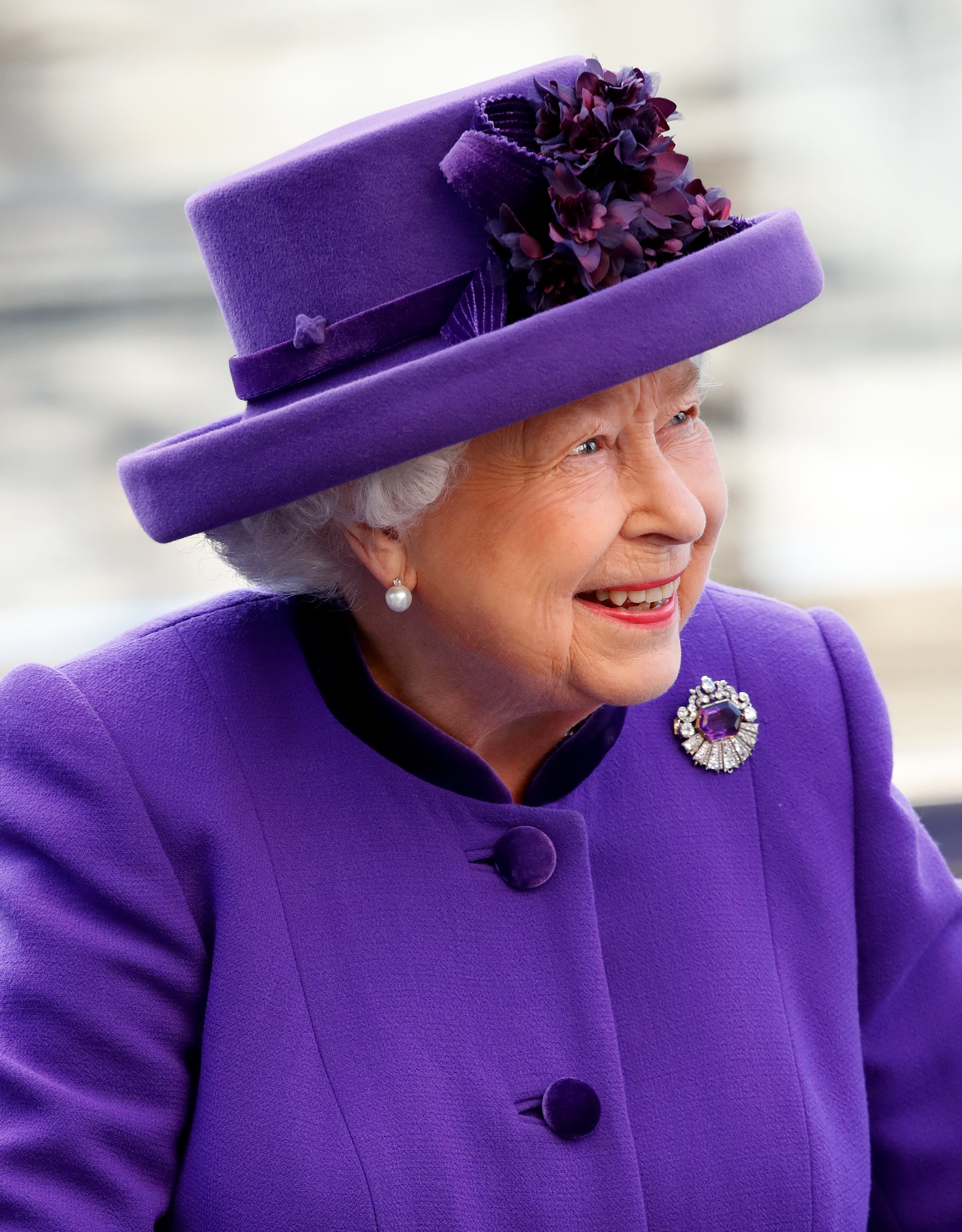 For most people, the title "the Queen" can only evoke one person: Queen Elizabeth II, the long-reigning monarch of the United Kingdom. Elizabeth II is an icon, which makes it easy to forget that she's also just a person like all of us. One thing she doesn't have in common with the rest of us, though, is the sheer variety of names, nicknames, and titles she carries. Here's a quick guide:
At birth, the Queen was christened Elizabeth Alexandra Mary. Her first name honors her mother, Queen Elizabeth the Queen Mother, while her two middle names are nods to her great-grandmother, Queen Alexandra, and her paternal grandmother, Queen Mary. Technically, she has a surname of Windsor, but senior members of the royal family do not use last names. Instead, because her father was then Prince Albert, Duke of York, she was officially titled Her Royal Highness Princess Elizabeth of York.
When her father became King George VI, she retained the style of Her Royal Highness but dropped the "York," instead becoming simply The Princess Elizabeth. For a few years, between her 1947 marriage to Prince Philip and her 1952 accession to the throne, she had a pretty unwieldy title that included her own royal title and her husband's ducal title: Her Royal Highness the Princess Elizabeth, Duchess of Edinburgh.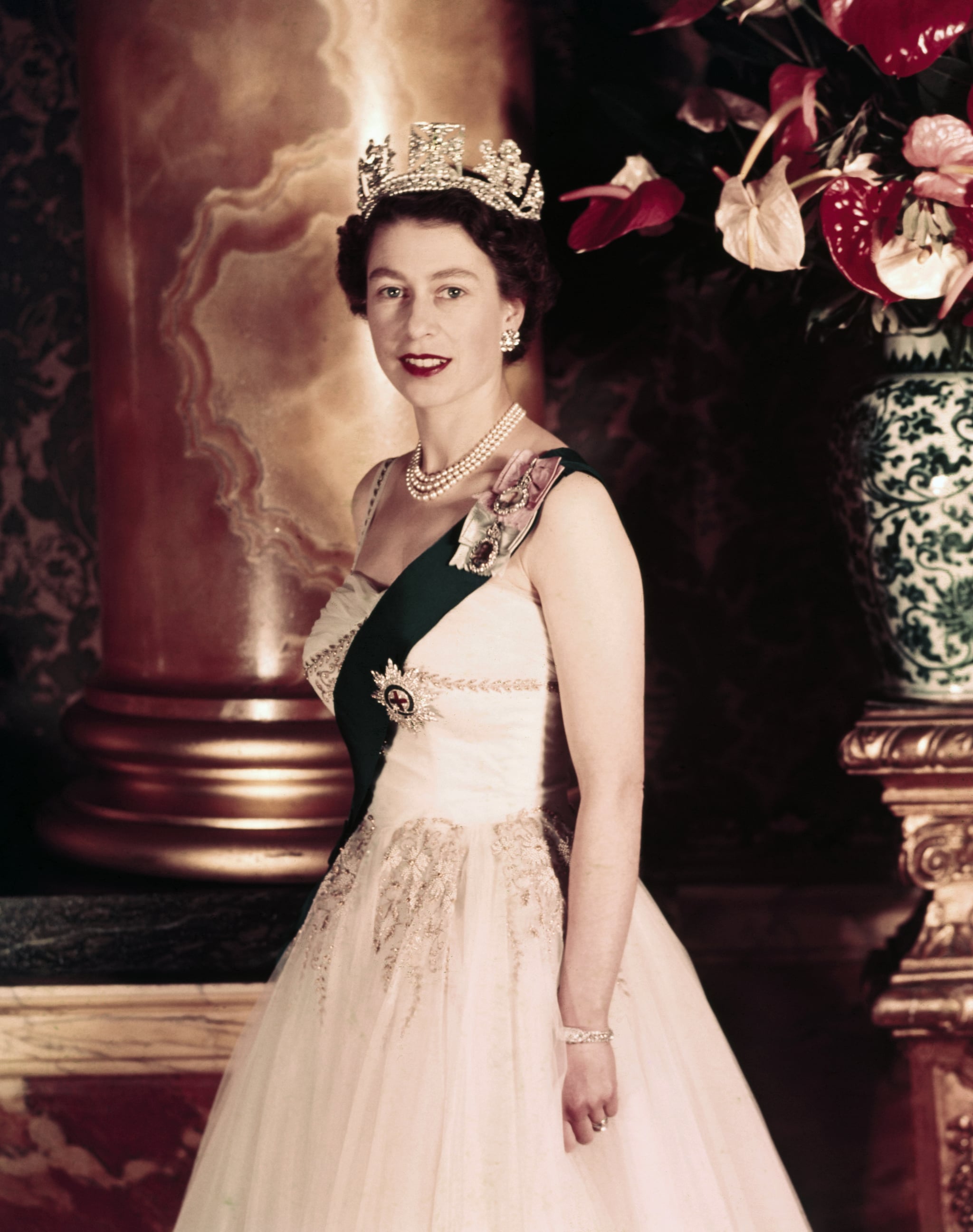 Once George VI died and Elizabeth became queen, the question of what she would call herself was immediately raised. In some cases, monarchs do not use their own first names, but instead take a "regnal name" that is typically one of their middle names. Her own father did this: his real first name was Albert, but he used George, one of his middle names, as a regnal name in order to honor his father, George V, and imply a sense of continuity and a return to stability after the brief and controversial reign of his brother, Edward VIII.
It's also occasionally used when a certain name becomes controversial for some reason. For instance, it's rumored that Prince Charles may not become Charles III when he becomes king, since that was the title claimed by an infamous Scottish "pretender" to the throne (Bonnie Prince Charlie, who's recognizable to Outlander fans for sure). Elizabeth, however, decisively kept her own name, unused for a queen regnant since Elizabeth I in the 1500s. Properly, she's now referred to as Her Majesty the Queen, or Queen Elizabeth II.
The Queen's most famous nickname is "Lilibet," which is reportedly based on how she pronounced her own name as a child. Her close family, such as her parents and her sister Princess Margaret, often called her that. According to Marie Claire, however, Prince Philip has given her a nickname that only he uses: "Cabbage." Supposedly, it's a play on words from the idiomatic French expression "mon petit chou" which translate directly as "my little cabbage." Prince William reportedly called the Queen "Gary" when he was a little boy, before he got the hang of "Granny," according to the Daily Mail.
On the flip side, Queen Elizabeth II has had at least one nickname that's not so flattering. As viewers of The Crown will remember, Edward VIII (aka Edward, Duke of Windsor) and his wife, Wallis Simpson, had catty nicknames for his family members, who they mostly resented and disliked. Published letters of the duke and duchess's reveal that they referred to Elizabeth as "Shirley Temple," presumably as a reference to her youth and her curly hair. If you ever meet the Queen, though, there are just two very simple names to remember: "Your Majesty," for the first introduction, and "Ma'am" later in conversation!