Who Is Miley Cyrus's "She's Not Him" About?
The Inspiration Behind Miley Cyrus's "She's Not Him" Is Pretty Easy to Figure Out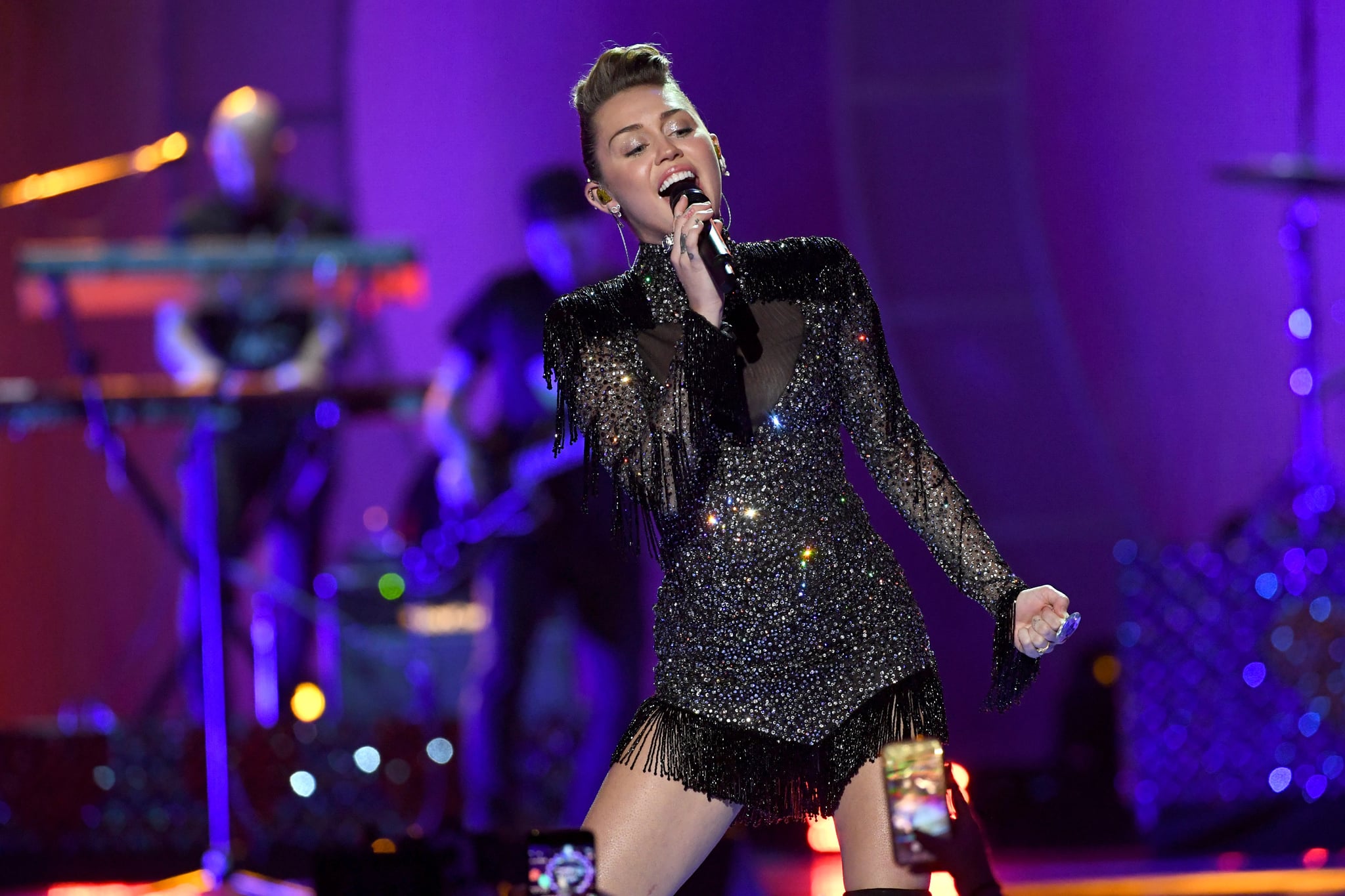 Miley Cyrus dropped her sixth studio album, Younger Now, on Friday, and there is so much to decode. While most of the album was inspired by her relationship with boyfriend Liam Hemsworth, there's one song in particular, "She's Not Him," that seems to be about her brief relationship with Victoria's Secret Angel Stella Maxwell.
In the first verse, Miley talks about leaving her other half because she doesn't fill the void that her ex left behind, despite her lover's perfect qualities. "You changed my life / You've been my world / There's no other girl that looks like ya, darling / Those eyes, that tongue, those teeth, that face, that body / Even though we've gone to outer space / Still no way you can take his place."
Miley then wonders why she can't seem to fall in love with the person she's with and mentions how she still hasn't moved on from her ex. "Why, why can't I love you, baby? / Like I wanna love you, baby / I'm sorry / And maybe it's beyond my control / Some sort of chemical reaction / Making it impossible to let him go." Throughout the chorus, Miley also sings, "I just can't fall in love with you / Cuz you're not him / Yeah, she's not him," which seems to be a direct reference to Stella, since she's the only woman Miley has been publicly linked to.
Miley had a low-key romance with Stella in the Summer of 2015, following her split from Liam. Even though Miley wasn't willing to label their relationship, the two were photographed making out near The Palm Beverly Hills in July 2015 and Miley even posted a handful of cute photos of them together on Instagram. Their romance eventually fizzled out, and Miley rekindled her relationship with Liam a few months later, while Stella moved on with Kristen Stewart.