Who Plays Alison Abdullah on Orange Is the New Black?
This Orange Is the New Black Star Swears You'll Never Recognize Her in Real Life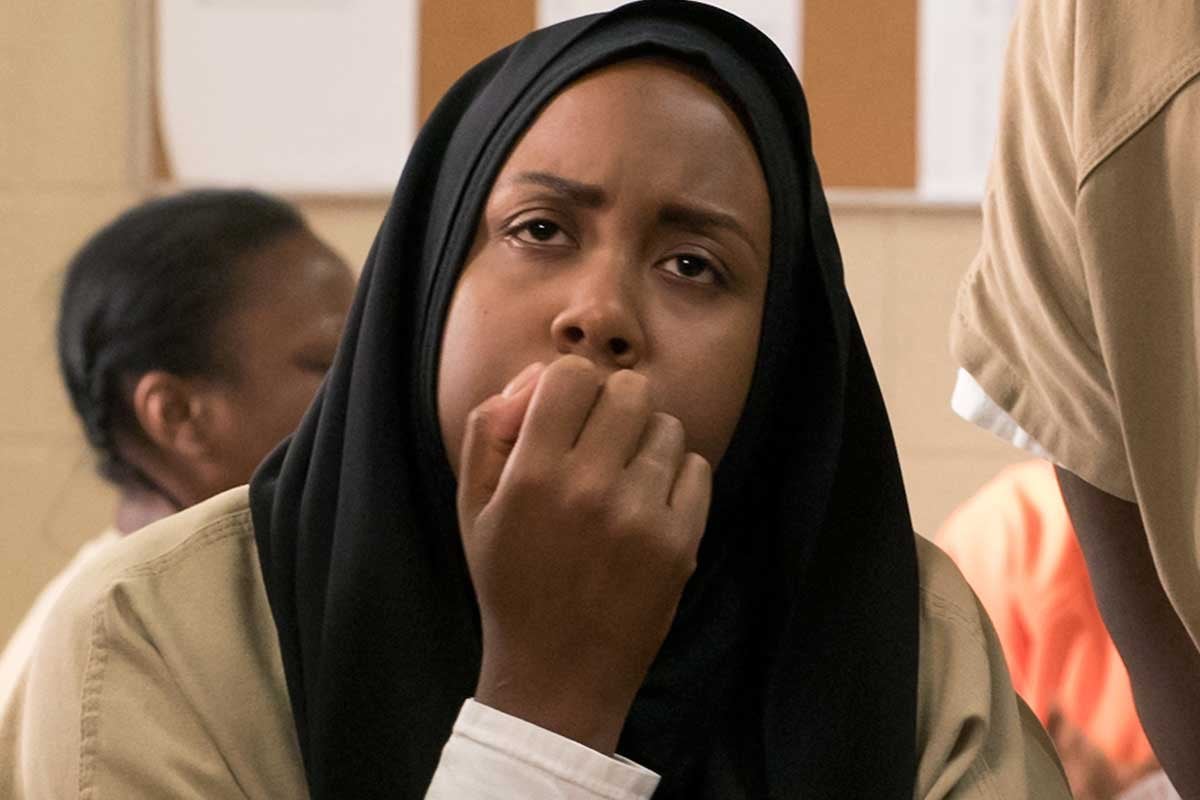 Image Source: Netflix
Orange Is the New Black might be one of the most popular shows on TV at the moment, but some of its biggest stars are still able to get away with going incognito in public thanks to radical makeunders and dramatic physical transformations on screen. One of the rising stars of Netflix's prison dramedy is a perfect example of this very situation: actress Amanda Stephen.
Amanda plays fiercely feminist Muslim inmate Alison Abdullah, who first arrives in season four and wears a hijab in almost every scene. It wasn't until season five that fans of the show really got a chance to know Alison in her flashback showcasing the character's unique preprison life, which POPSUGAR recently chatted with Amanda about. While discussing everything from her character's bright red hair to the reason Alison might've ended up in prison, Amanda also couldn't help but laugh about how she doesn't have to deal with selfie-eager fans out in the real world thanks to Alison's hijab.
"My character has the red hair underneath, which we've all seen before, but my hair color isn't red. I don't wear a hijab personally, so if I was walking around with red hair I'm sure fans would notice more. Some people notice me who are really good with faces, because I don't wear hijab and at first glance a lot of people don't recognize me."
We don't want to blow up Amanda's spot or anything, but we can't stop obsessing over how glam she looks IRL . . .
Image Source: Getty / Paul Zimmerman