Who Plays Sheila the She Wolf on GLOW?
GLOW's Sheila the She Wolf Is Totally Unrecognizable Out of Costume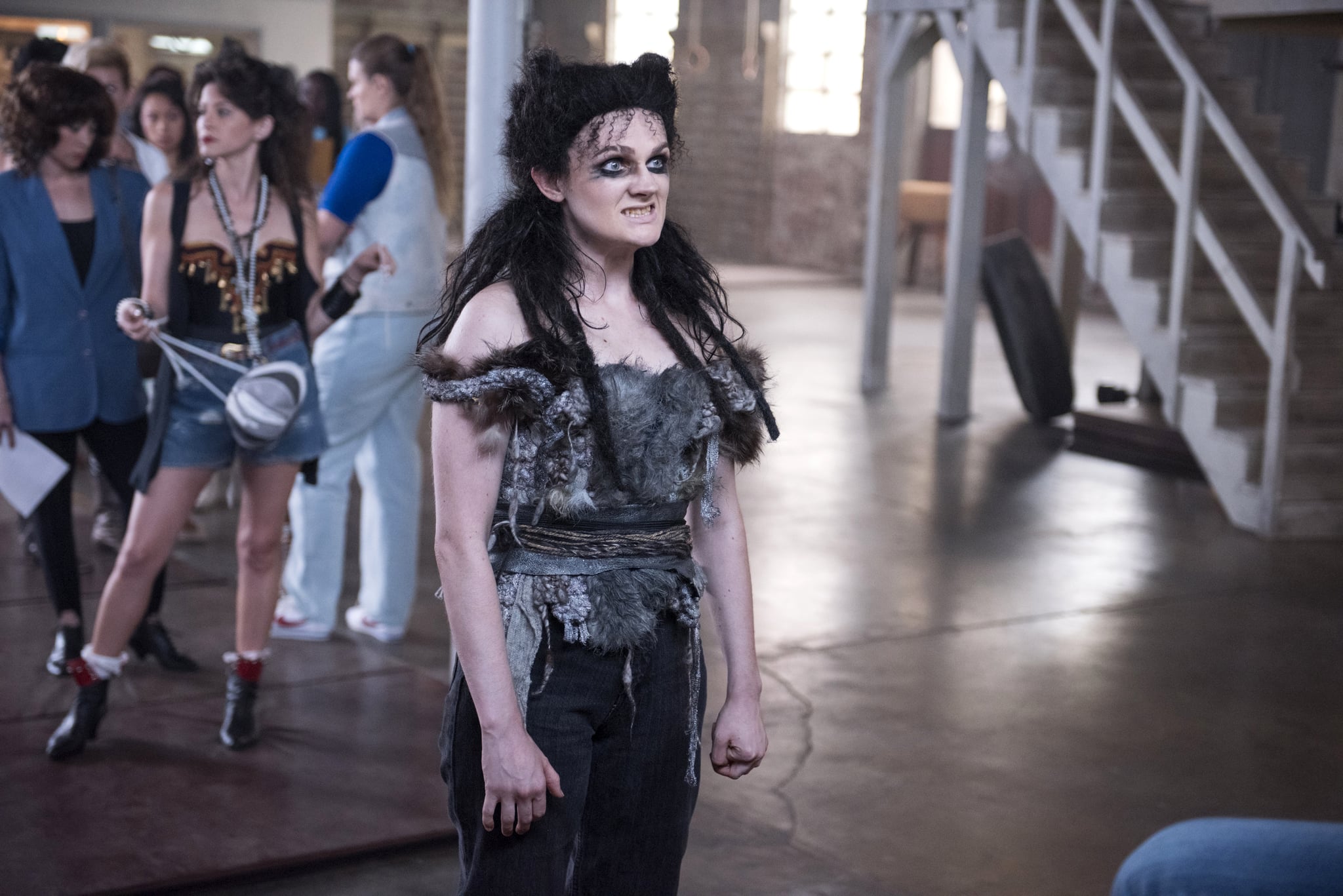 Image Source: Netflix
In order to film GLOW, Netflix's hit about a real-life female wrestling program from the '80s, a lot of the cast went through some spectacular makeovers to ensure their characters truly look like they belong in the decade of Aqua Net and legwarmers. For Gayle Rankin, however, her transformation into Sheila the She Wolf was a little bit more extreme. In GLOW, the Greatest Showman actress, who has also starred in the Irreplaceable You and on Broadway's Cabaret, rocks a wild black wig, out-of-control smoky-eye makeup, and yellowed teeth to express her inner wolf. In real life, though? Gayle looks a whole lot different.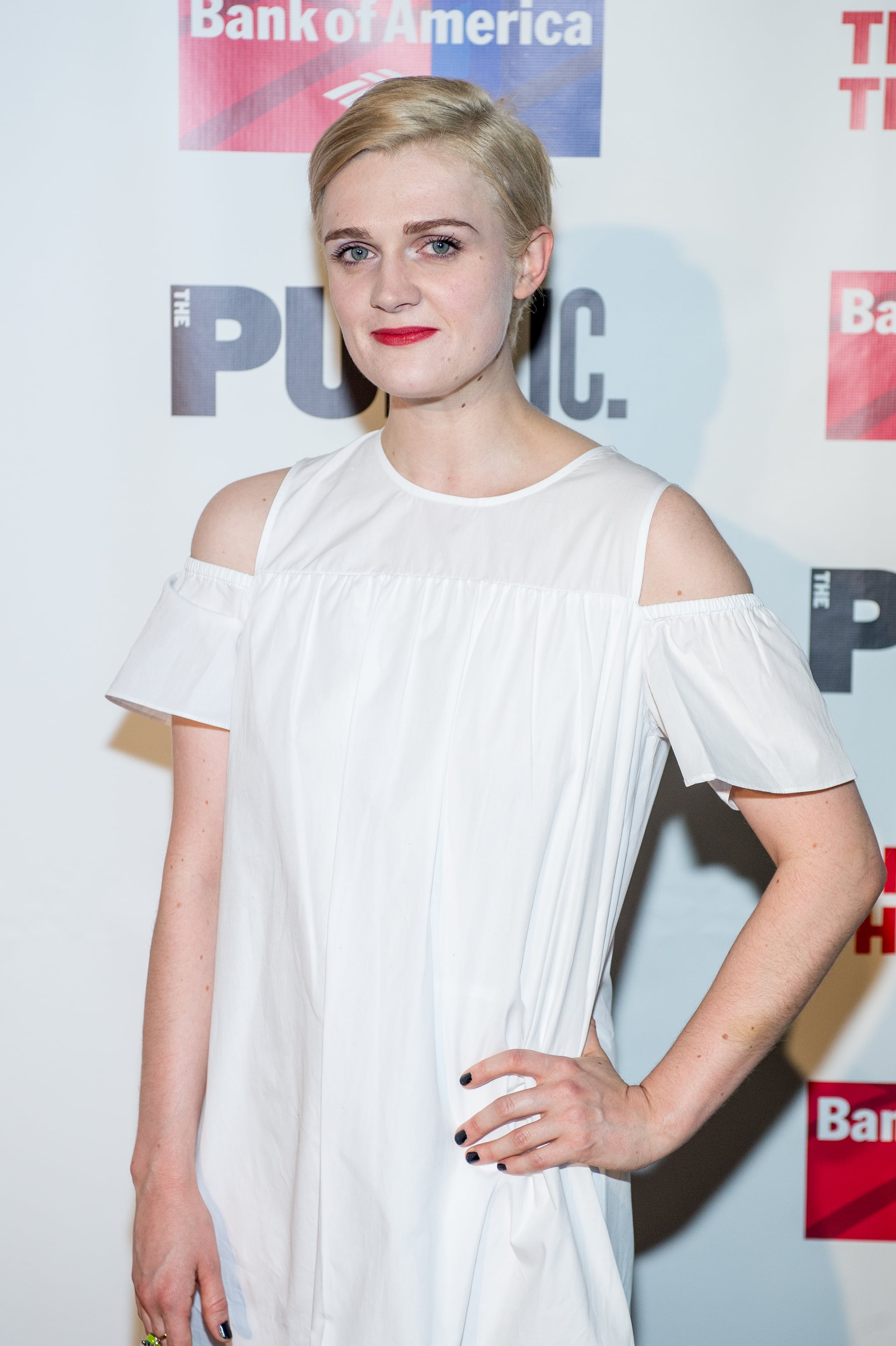 Image Source: Getty / Roy Rochlin
Without Sheila's wig, the 27-year-old classically trained Scottish star has short, white-blond hair (and significantly less eye makeup). We get a glimpse of the actress underneath the costume briefly in one of the show's first season episodes, when Sheila opens up to her new roommate, Ruth (Alison Brie), about suffering from "species dysmorphia" (she believes she actually is a wolf). Sheila is by far one of the show's most interesting characters, so we can't wait to see more of her (with or without the wig) in season two.
Image Source: Getty / Monica Schipper