Fun Fact: Upload's Allegra Edwards Is Engaged to Your Childhood Crush From Lizzie McGuire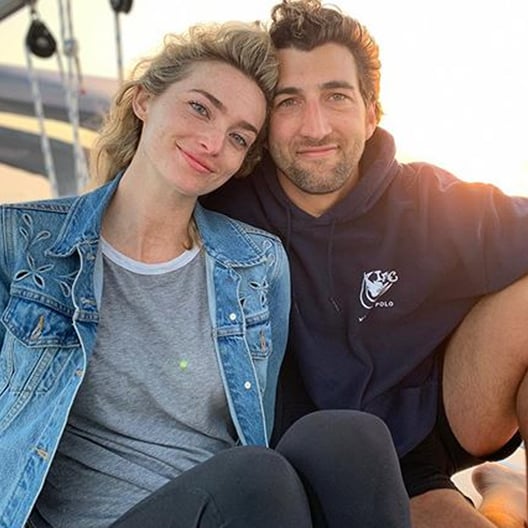 Amazon's new series Upload is filled with complex technology, but it also includes some complex love stories. After dying and getting transported to a digital afterlife, the show's main character Nathan (Robbie Amell) finds himself in a weird love triangle with his girlfriend, Ingrid (Allegra Edwards), and his angel, Nora (Andy Allo). While Allegra Edwards's love life is pretty complicated on the show, it's quite the opposite in real life.
In fact, she's happily engaged to her longtime boyfriend, Clayton Snyder. And if that name sounds familiar to you, it's probably because you grew up watching Lizzie McGuire on Disney Channel. That's right, Allegra is engaged to Ethan Craft IRL. The couple first started dating back in 2009, and announced their engagement a decade later in December 2019. See more cute photos of their romance ahead.