Annie Murphy Choked on Bacon After Emmy Award Nomination
OMG, David! Annie Murphy Choked on Bacon When She Found Out About Her Emmy Nod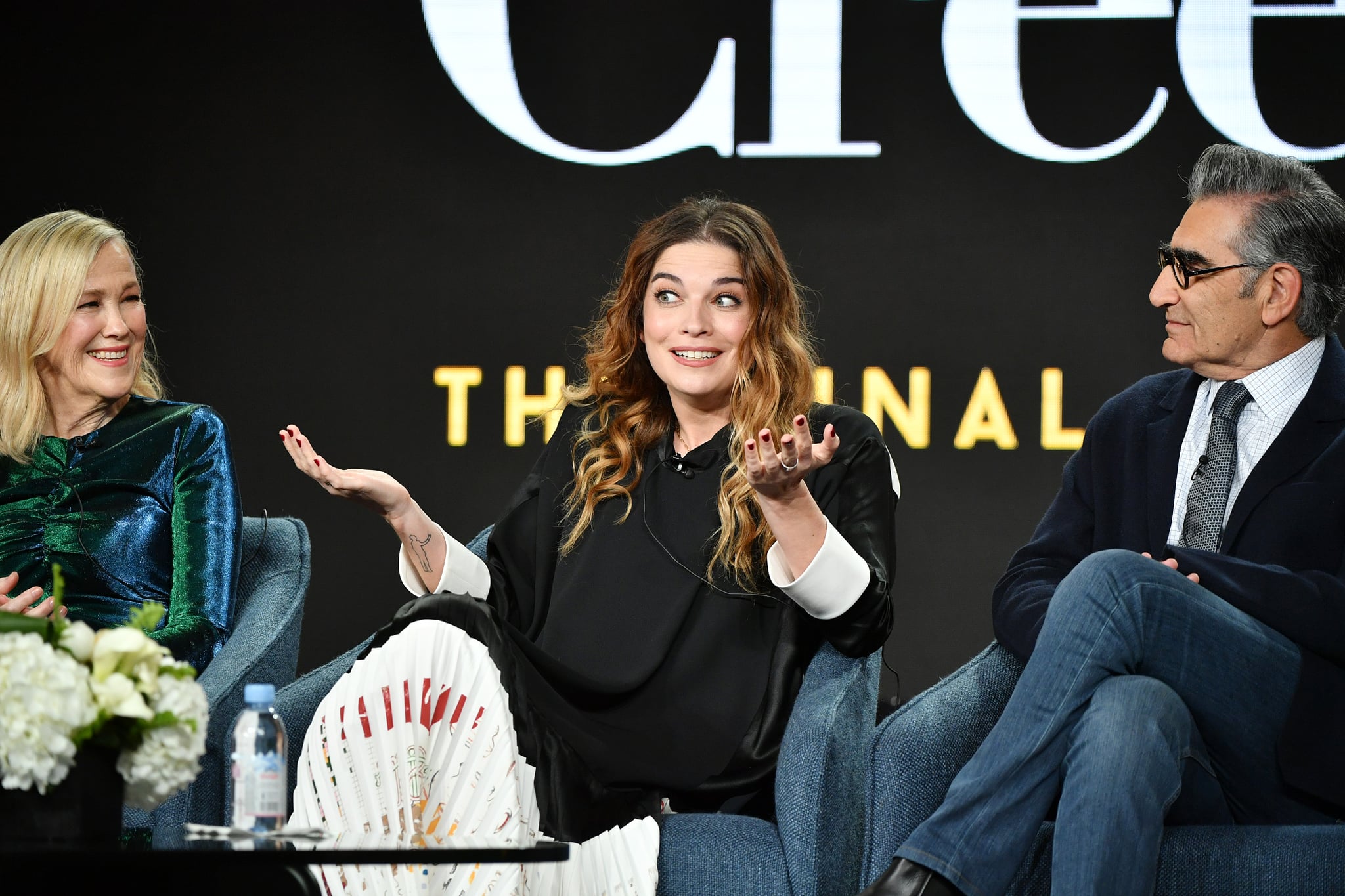 In case you haven't heard the splendiferous news, Schitt's Creek has been nominated for a whopping 15 (!!!) Emmy awards this year, and Annie Murphy had a little bit of an Alexis Rose moment when she found out the good news. "I was sitting on the floor eating pancakes, and I'd just finished choking on a large piece of bacon," Annie explained in a recent interview with Vulture while describing her reaction to being nominated for outstanding supporting Actress in a comedy series. "The bacon choking was post-finding out; it was a reactionary gasp."
Annie was perfectly fine after the bacon incident and explained that the nomination caught her by surprise because she's put so much love and hard work into the show over the years. "I'm very grateful to have been on a show and played a character that was all about love and kindness and inclusivity," she said. "By the end of it all, at least, Alexis was all of those things. Especially during these times, those are incredibly important things that people are looking for. I'll never stop being grateful for that."
Despite the gasp-inducing news of her nomination, the Schitt's Creek star won't be throwing any Alexis-inspired ragers or running away on any royal yachts to celebrate anytime soon. In fact, she plans to spend the evening of the Emmys ceremony at home keepin' it 100-percent Alexis. "There will be pizza and pajamas," Annie insisted. "That'll be the extent of my plans. I'll put that out in the open right now. It's kind of my natural state anyway, so that's what I'm looking forward to. Did I mention the pizza? . . . It's all very wonderful and exciting. Wow, I think there are mimosas on the horizon. It's all . . . a lot. But a wonderful lot."