Barack Obama Sinks 3-Pointer While Campaigning For Joe Biden
Please Grant Me the Confidence of Barack Obama Sinking a 3-Pointer: "That's What I Do!"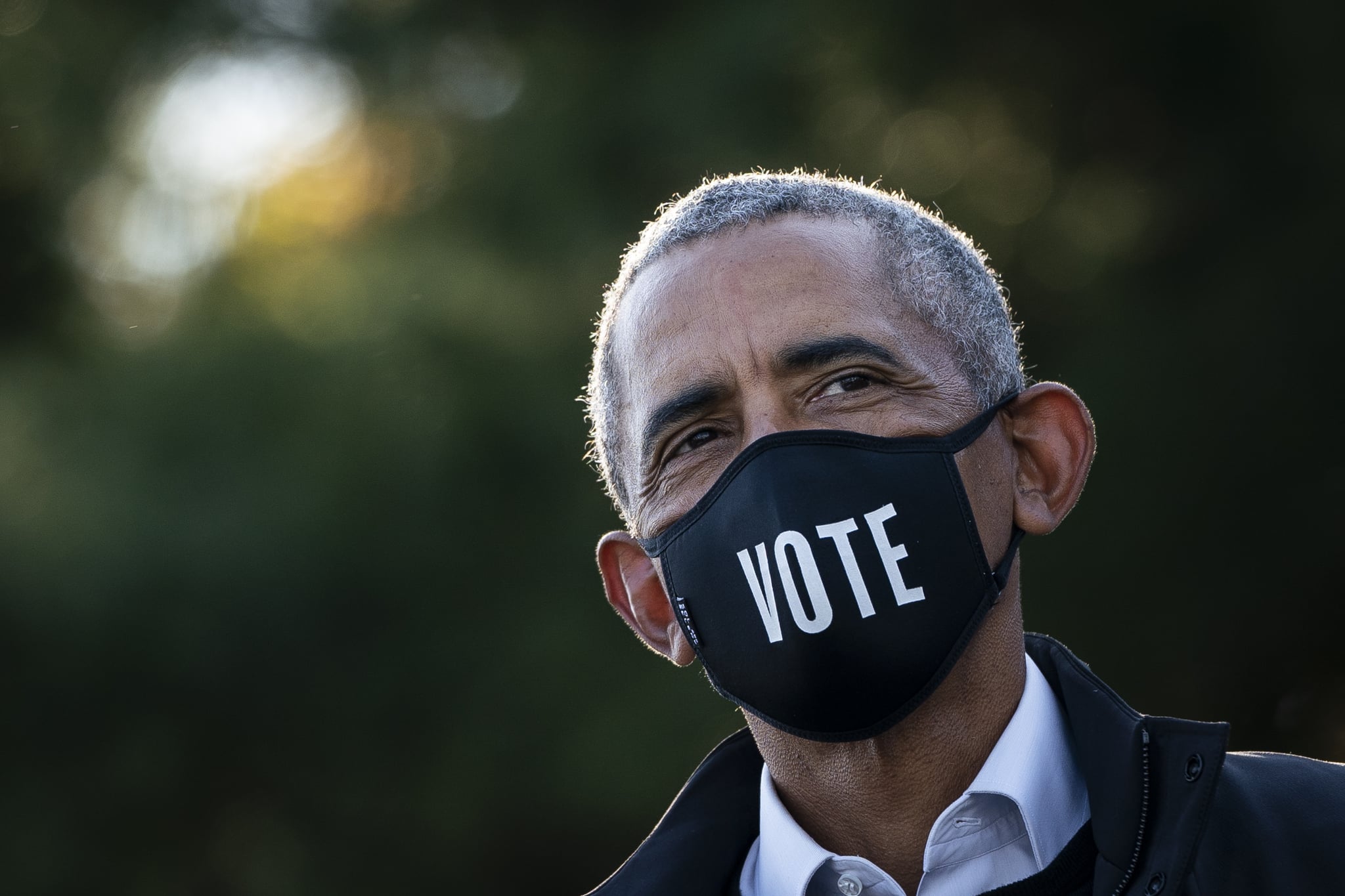 As we gear up for an already anxiety-inducing election week, I'm going to be keeping this video of America's 44th president close to my heart. On Oct. 31, Barack Obama joined Joe Biden on the campaign trail in Flint, MI, to motivate people to vote for the former vice president. During a moment of downtime — in what appears to be a high school gym — Barack grabbed a basketball and effortlessly sank a 3-pointer, exclaiming afterward, "That's what I do!"
The video of Barack, first posted by Olivia Raisner, a campaign digital director, serves as a much-needed moment of levity from the otherwise serious demands of the election. His shot was so impressive, in fact, that it caught the attention of pro athletes like LeBron James, who tweeted, "Now you just showing out now my friend!! That's what you do huh?? Ok ok I see. All cash!" When Barack reposted the video on his own page, the former president added, "Shoot your shot," a nod to the upcoming opportunity to vote. Please listen to our nation's "cool dad" and put your own voting plan in action, on or before Nov. 3.
so this was absolutely insane pic.twitter.com/W4JL6LQZxq

— Olivia Raisner (@OliviaRaisner) October 31, 2020