Chase Stokes Talks Music and More in Last Call Interview
We Talked to Chase Stokes About Books, Workouts, Singing in the Shower, and More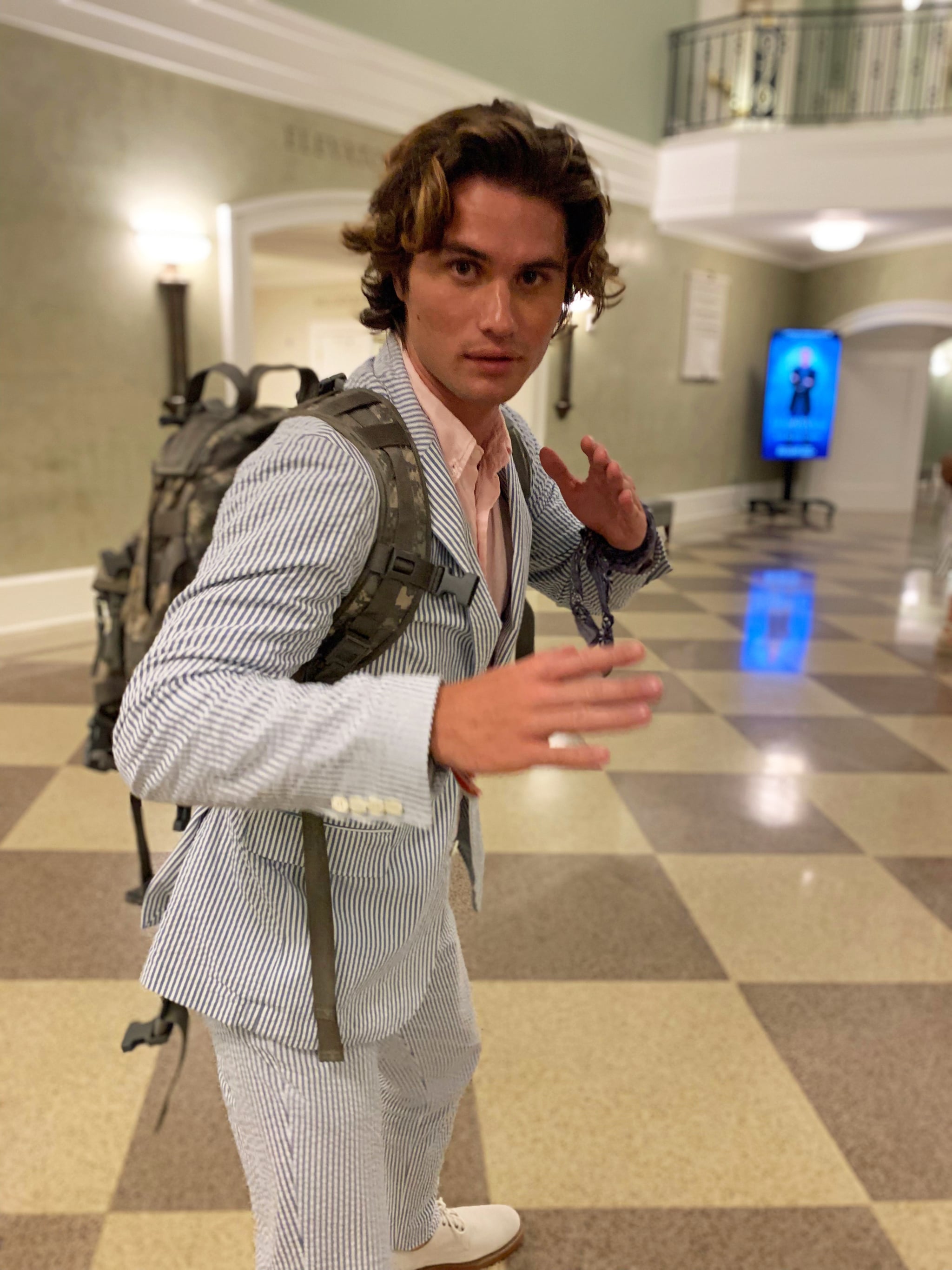 Alright, we're just going to come right out and declare it now: Chase Stokes is *the* breakout TV heartthrob of 2020. Not only is the 27-year-old actor undeniably easy on the eyes, but he also portrays Outer Banks's bandana-wearing, boat-driving, bad-guy-outrunning protagonist, John B, with an impressively natural ease. His character teams up with fellow Pogues JJ (Rudy Pankow), Kiara (Madison Bailey), and Pope (Jonathan Daviss), as well as Kook-turned-honorary-Pogue Sarah Cameron (Madelyn Cline), to hunt down the elusive hidden treasure his father pursued for years before going missing. Plenty of twists ensue, and Chase is captivating to watch as John B navigates each of them.
In honor of Outer Banks's wildly popular first season, we caught up with Chase as part of POPSUGAR's new Q&A series, Last Call. Read ahead to learn what the talented star sings in the shower, which book he recently borrowed from girlfriend Madelyn Cline, and what new Netflix series he can't stop watching.
POPSUGAR: What was your last day on the set of Outer Banks like?
Bittersweet. Emotional.
PS: What was the last thing you texted?
Last thing I texted was, "LOL, I'll be done soon."
PS: What was the last thing you watched on Netflix?
Warrior Nun — it was awesome.
PS: What was the last thing you ordered online?
Uber Eats.
PS: What's the last photo on your camera roll?
A picture of a gas receipt.
PS: What's the last thing you do before going to bed?
Say a prayer.
PS: What was the last thing you had for dinner or lunch?
Sweet Earth's Mindful Chik'n. I threw it on a salad today, but also love it in tacos and on sandwiches.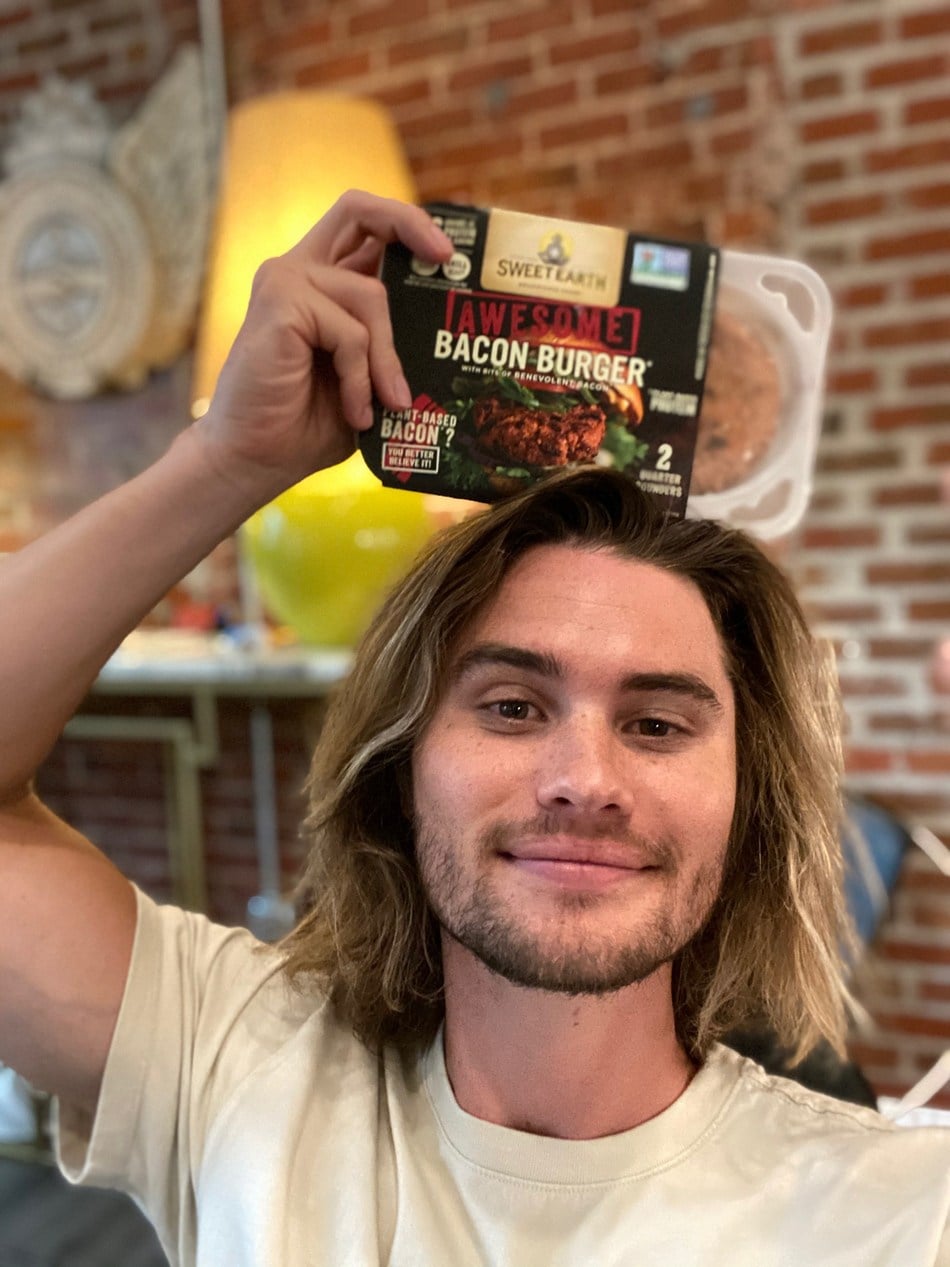 PS: What's the last gift you received?
I received a little care package from J Balvin and Guess two days ago. So that was pretty cool. Thanks, J Balvin.
PS: What's the last thing you took home from set?
My bracelets.
PS: What's the last song you sang in the shower?
Oh, last song I sang in the shower. I think it was "Cheeseburger in Paradise" by Jimmy Buffett?
PS: What's the last piece of advice you received that changed your life, and who gave you that advice?
"Failure to prepare is preparing to fail." Jonas Pate, creator of Outer Banks.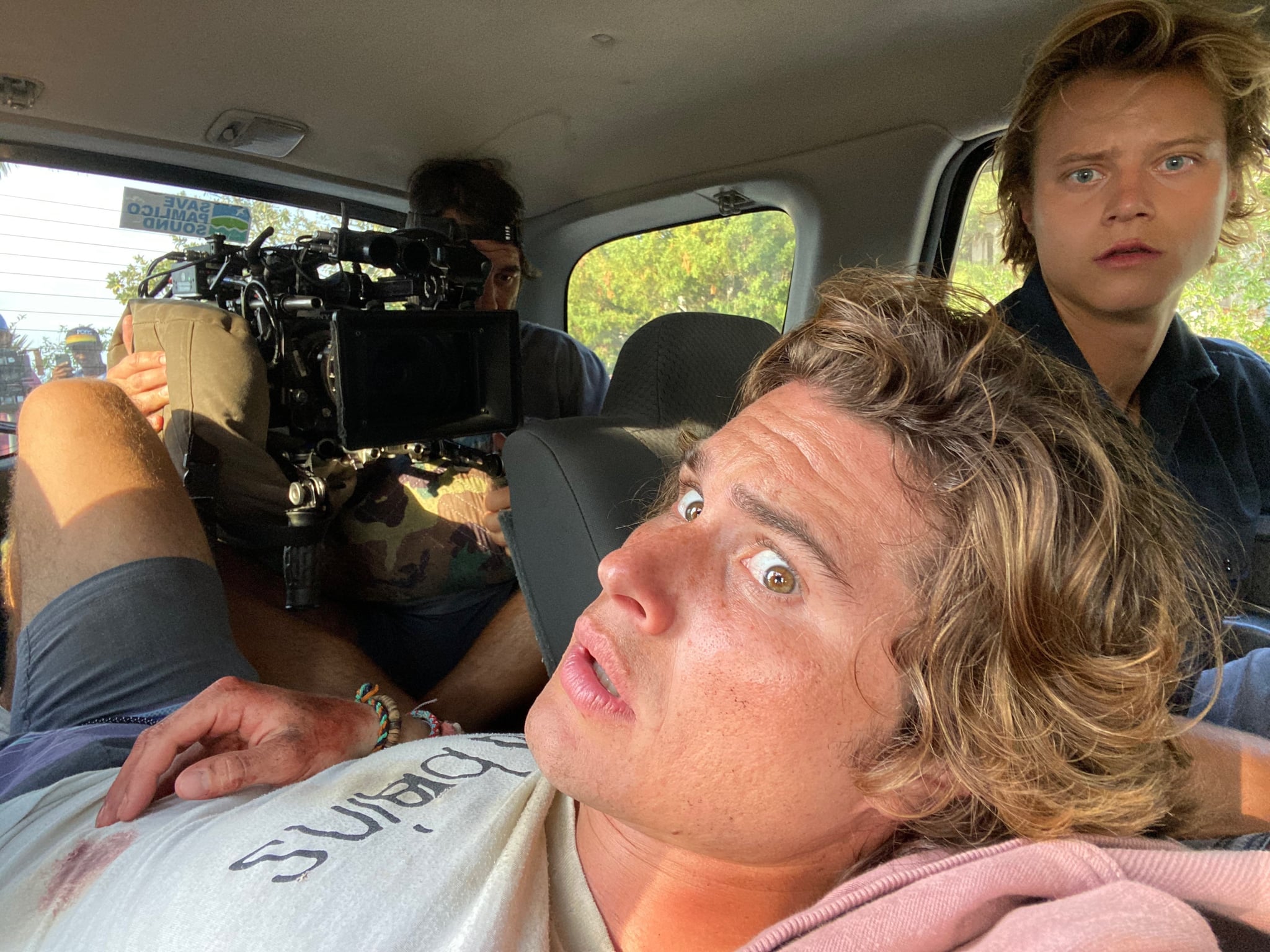 PS: What was your last workout?
My last workout was about an hour and a half ago. I did cardio, chest, and abs because my trainer is trying to murder me right now, so that's fantastic.
PS: What was the last book you read?
Sapiens: A Brief History of Humankind. Actually, I stole it from Maddie [Cline], so I have to give her credit for that.
PS: What was your last audition like?
Pretty bad, because I haven't done it in a long time, so I remember sending it in, and I was like, "Oh, definitely not getting this job." So I would say that it's cool I have a job right now.
PS: What was the last song or album you listened to?
Ooh, that's a good question. Let's go to my recently played. The last song that I played was Tracy Chapman "Talkin' Bout a Revolution."
Watch Chase Stokes in Outer Banks on Netflix.
Image Source: Courtesy of Chase Stokes