Demi Lovato Talks About Coming Out to Her Parents | Video
Demi Lovato Reflects on the "Really Beautiful" Moment She Came Out to Her Parents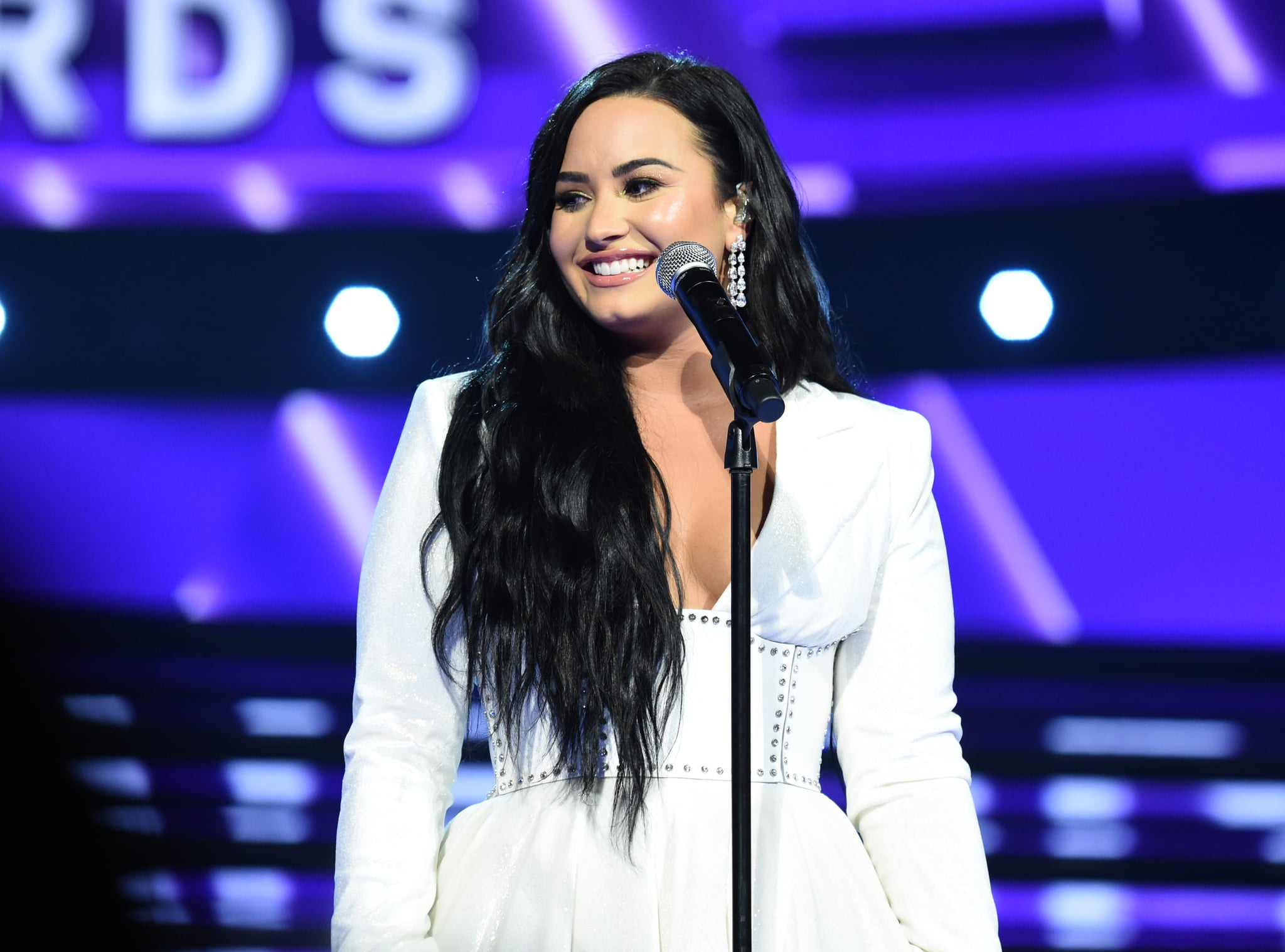 Demi Lovato is opening up about her journey toward embracing herself. On Thursday, the 27-year-old singer stopped by Andy Cohen's SiriusXM show, Radio Andy, to reflect on her personal evolution, revealing the moment she came out to her parents as being sexually fluid. After saying she hopes to start a family — either with a man or a woman — Demi shared how she's continuing to find herself after telling her parents about her romantic interests. "I'm still figuring it out," she said. "I didn't officially tell my parents that I saw myself ending up possibly with a woman until 2017."
Thankfully, Demi's parents were encouraging. "It was actually emotional but really beautiful," Demi continued. "After everything was done, I was like shaking and crying. I just felt overwhelmed. I have such incredible parents. They were so supportive." She revealed that her father, Patrick, wasn't surprised after hearing the indicative lyrics of her 2015 hit "Cool For the Summer." However, she was admittedly scared to tell her mother, Dianna De La Garza. "My mom was the one that I was super nervous about," she said. "But she was like, 'I just want you to be happy.' And that was so beautiful and amazing. I'm so grateful."
Demi went on to express interest in starting a family, though she's not in any rush. "I don't know what my future looks like," she said. "I don't know if I'm going to have kids this year or in 10 years. I don't know if I'm gonna do it with a partner or without because women don't need partners. Amen!"
Demi's candid interview came shortly after she made an emotional musical comeback at the Grammys, debuting her new song "Anyone." The songstress wrote and recorded the powerful ballad just days before her drug overdose in 2018. On Feb. 2, she's set to perform the national anthem at the Super Bowl.
Image Source: Getty / John Shearer