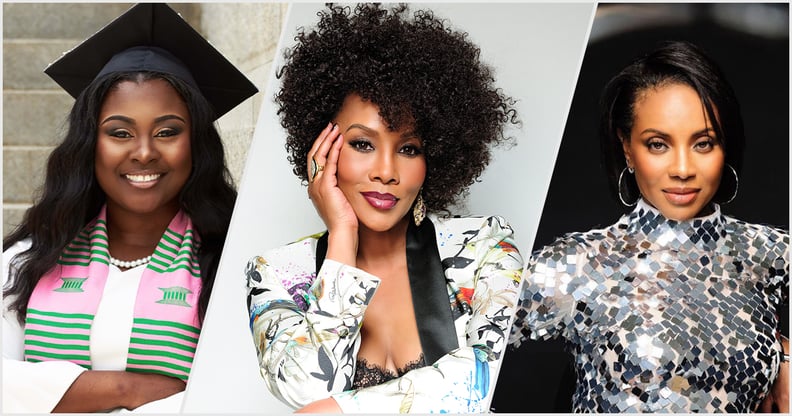 Courtesy of the Biden Campaign
Courtesy of the Biden Campaign
This year's general election is unprecedented, to say the least. Stakes are high, and for many people, notably Black Americans, lives are at risk. That's why several associations dedicated to bettering communities of color are mobilizing Black voters to cast their ballots. One such guild is the union of the Divine Nine Greek organizations: Alpha Kappa Alpha, Alpha Phi Alpha, Kappa Alpha Psi, Delta Sigma Theta, Omega Psi Phi, Phi Beta Sigma, Zeta Phi Beta, Sigma Gamma Rho, and Iota Phi Theta. For months, members have been diligently campaigning in favor of Joe Biden and Kamala Harris, galvanizing marginalized groups across the country to hit the polls on or before Nov. 3. Not only is it a matter of standing up for racial equity, human rights, and social justice, but it's also a matter of backing Kamala: a member of their family.
When Kamala pledged AKA at Howard University — where she graduated in 1986 after studying political science and economics — she joined a lineage that's committed to uplifting their ménage. So when a D9 comrade needs their squad to pull up, that crew comes through. We're seeing the impact of Black Greek sororities and fraternities in this election as they canvass, steer the Stroll to the Polls initiative, and host events to encourage voter turnout for Joe and Kamala's ticket. One of their biggest gatherings took place on Oct. 29 at the Divine Nine Virtual Rally where Kamala made a special appearance and reflected on her D9 shout-out at the Democratic National Convention.
"To talk about the Divine Nine and the family of the Divine Nine was a particular source of joy and honor for me because, as we all know, the sororities and fraternities that make up the Divine Nine were founded on the principle of scholarship and the principle of faith fueling our responsibility in service to all mankind," the vice presidential candidate said at the rally. "Ours is a family of leaders who have been national and international leaders. Ours is a family, in the Divine Nine, of people who have excelled and have shown in every sector of our country and our world what can be unburdened by what has been. That's who we are."
Adjoa Asamoah, a Delta Sigma Theta who serves as Joe and Kamala's national advisor for Black engagement, also spoke to POPSUGAR about the historic significance of the Divine Nine's civic involvement. Although the D9 organizations are prohibited from engaging in political activities under the 501(c)(7) guidelines for nonprofits, they've created separate 501(c)(4) social welfare entities for the first time to endorse Joe and Kamala. "We have all vowed to move the needle for our community," Adjoa said. "We're very powerful as a collective, and we're not just committed to hoping they win, but helping them win."
According to the Pew Research Center, around 30 million constituents within the Black diaspora are eligible to vote in the presidential election. The think tank also found that 63 percent of Black electors are "extremely motivated to vote." While Black views and experiences aren't completely concordant, the demographic is notably more left-leaning, and with the D9 community out doing the Lord's work, it's hard not to feel hopeful. Keep reading to see how and why members are working to translate sentiments into votes.
These interviews have been edited for length and clarity.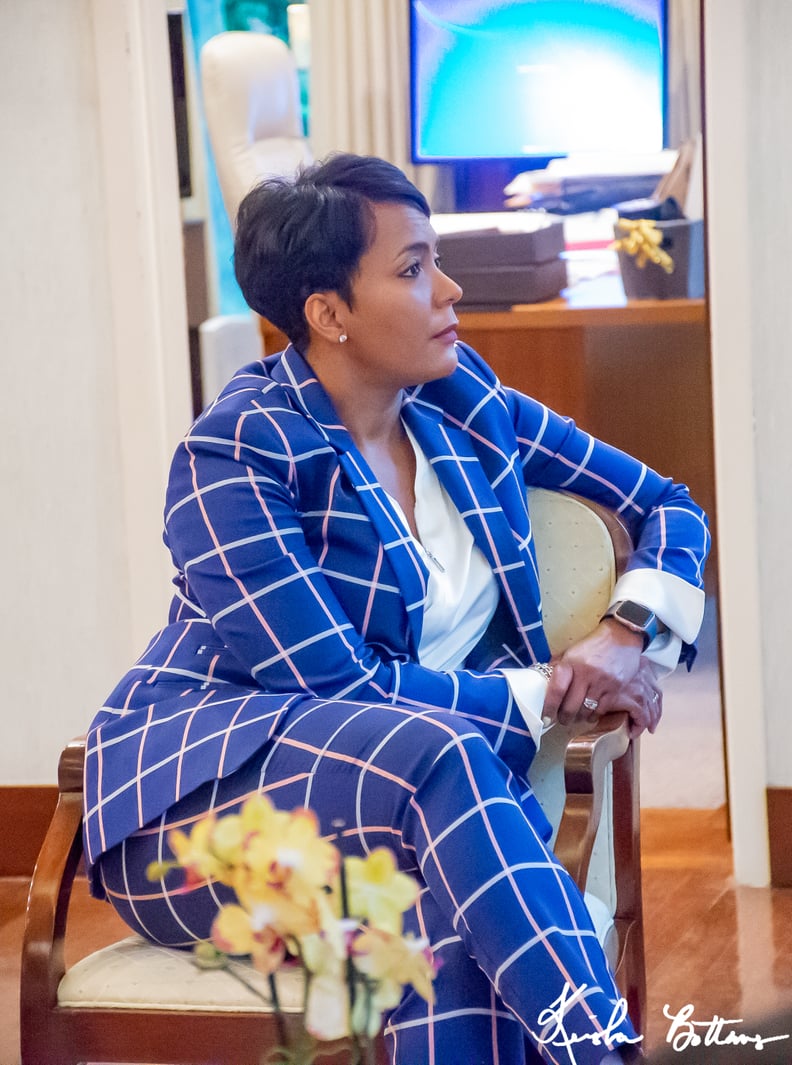 Keisha Lance Bottoms, Atlanta Mayor
"This is the most important election of my lifetime. With so much at stake in this election — the results of which are truly a matter of life or death — for me, there was never an option to sit on the sidelines and do nothing. Delta Sigma Theta, Inc. was founded by young women who had a heart for service and community involvement. Although African-Americans still had not been granted the right to vote, our members participated in the Women's Suffrage Parade of 1913.
We need a president who values and will fight for our communities. That is why I knew it was important to do all in my power to help Joe Biden. It is my responsibility as a Delta and as someone who wants better for our country. We were honored in Atlanta to have a great deal of input on his criminal justice reform and affordable housing policies."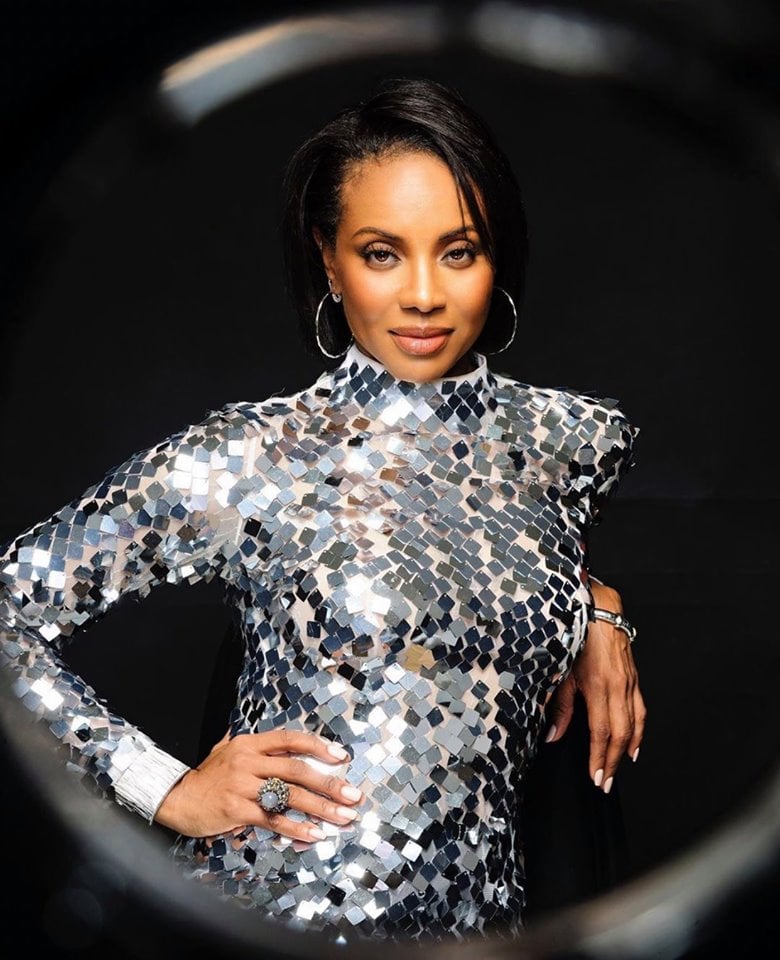 MC Lyte, Rapper, DJ, Actress, and Entrepreneur
"I'd like to do anything I can do to inspire someone who is vacillating between whether they should vote or not. It's our civic duty, a right our ancestors fought to have. Biden-Harris represent a promising tomorrow for all Americans, not just a fraction.
I'm a proud member of Sigma Gamma Rho Sorority, and being a part of the D9 means we show up and show out, which we will do at the polls – organizing and mobilizing! The issues I'm focused on in this election are healthcare, women's rights, and judicial, educational, prison, and police reform."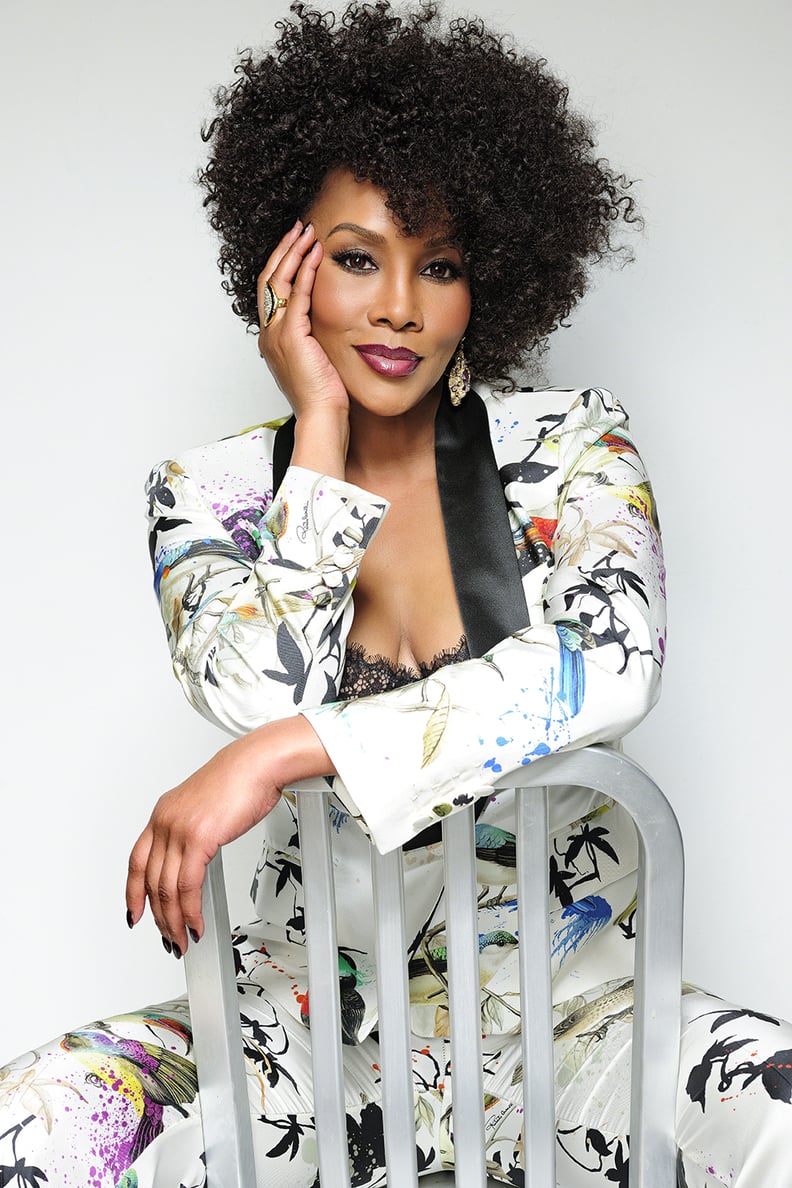 Vivica A. Fox, Actress and Media Mogul
"I believe that the Biden-Harris team is completely qualified to get our country back on track and move us forward in a positive direction for our future. As a Zeta Phi Beta, I'm so honored to support this campaign. When I went to Mississippi with Vice President Biden, which helped propel him into the Democratic Presidential nomination, I did a victory dance! I'm completely focused on a successful campaign that wins, and I'm praying for a peaceful transition. Let's go #BIDENHARRIS2020!"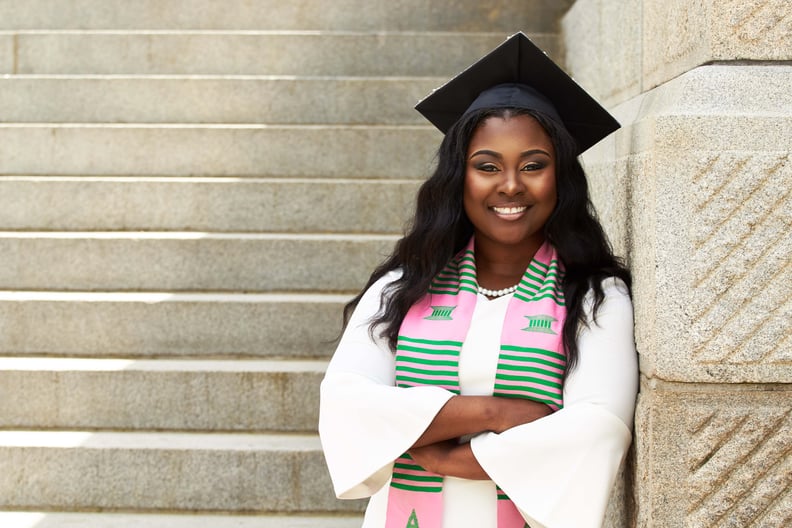 Destine Hicks, Southern Operations Director
"I joined Alpha Kappa Alpha Sorority, Inc. because of its many principles, one being service to all mankind. When you commit to service to all, you are limitless, and no matter how many challenges you face in the fight, you stay in it because of your dedication to the people. I don't take being where I am today lightly because I stand on the shoulders of my ancestors' dedication and sacrifice.
Working in the operations department, a normal day for me is ensuring that staff has resources to efficiently navigate through the work needed in our states. A few focuses for me have been healthcare and housing for the Black community.
We must mobilize our communities to vote. The time is now for us to stand up and do our part in an election that is one of the most crucial in our lifetime. Poor leadership of this country is costing the American people more than we have to give, and enough is enough. With a Biden-Harris administration, we will return experience and empathy back to the White House."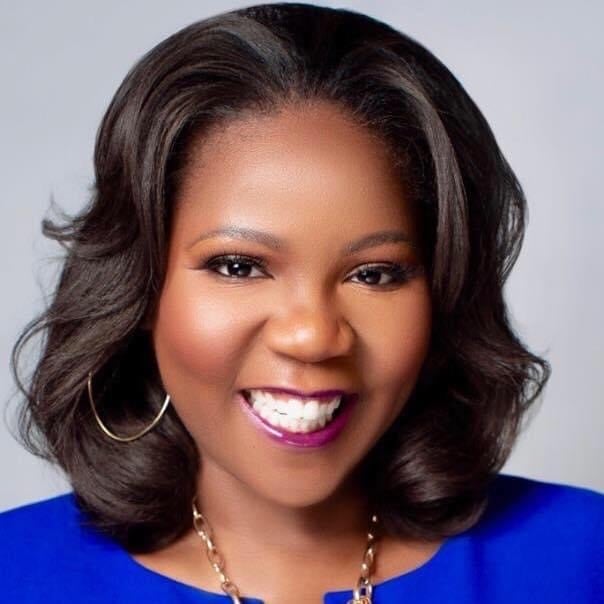 Adjoa B. Asamoah, National Advisor For Black Engagement
"Vice President Joe Biden launched his campaign by stating, 'We are in a battle for the soul of America.' As we collectively search for answers to our current national crises, from this devastating pandemic to police violence, one thing is clear: the status quo cannot stand. Our country must change course, or we face the possibility of irrevocable fracture and irretrievable loss of hope.
Progress is not a spectator sport, and as a strategist who mobilizes leaders and communities for social change and political action, it was important for me to help fight this battle. As a proud Delta inspired by Shirley Chisholm, there is an indescribable sense of pride I feel working tirelessly to help one of my very own D9 sisters, Senator Kamala Harris, make history and become Madam Vice President.
Tackling systemic racial inequity is critically important to me. During multiple speeches, Vice President Joe Biden has focused on racial equity, which seeks to right historical wrongs. I'm ensuring that voters know about our plan to deliver on America's promise of 'liberty and justice for all' by closing obstructions to wealth creation, educational achievement, and access to affordable quality healthcare."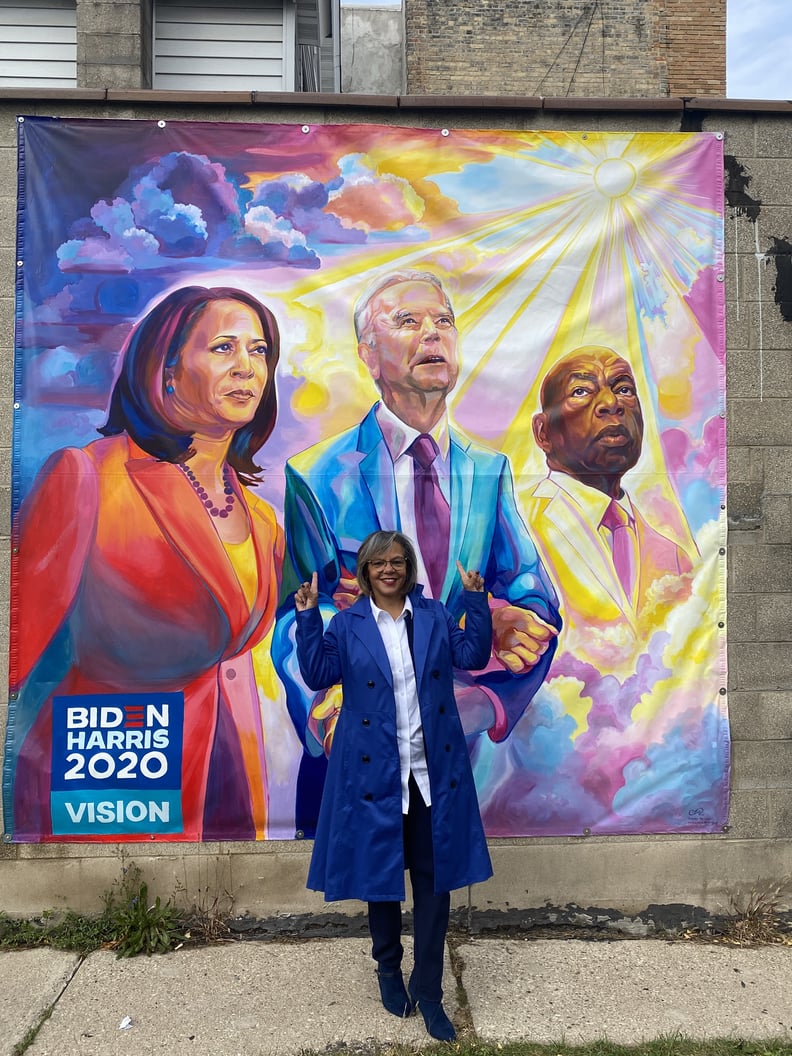 Robin Kelly, US Representative For Illinois's 2nd Congressional District
"America needs to elect Vice President Joe Biden and Senator Kamala Harris because our nation is in crisis, and we cannot afford another four years of the Trump administration. A Biden-Harris administration will address the COVID pandemic, build our economy back up, root out systemic racism, and address the urgent threat of climate change.
It is so exciting to see Kamala on this ticket. She could become the first woman, the first African-American, and the first Divine Nine member to serve as vice president. Additionally, it is so inspiring to see the Black Greeks come together to support her, as well as Joe. When I first ran for Congress I knew I could count on my Sigma Gamma Rho sisters, but I was overwhelmed by the support of the larger D9 community. It made a difference for me when I first ran for my seat, and we will make a difference for Kamala."
Phillana Williams, Consultant For Surrogate Strategy and Engagement
"As a mother, a daughter, and a Black woman, the last four years under the Trump administration have been difficult to endure. There's no way I could let this election come and go without doing my part to help salvage whatever credibility we have left as a country so that we can start the process of rebuilding.
As a member of the Divine Nine, public service has been embedded in me. Delta Sigma Theta Sorority, Inc. was actually founded in 1913 as an official public service organization, not as a club for Black women. Our founding members joined other women in the suffrage movement, fighting for womens' right to vote. To be in this moment with Senator Kamala Harris as the Democratic nominee for vice president means more than words can ever describe.
I am focused on our country coming up with a real plan for COVID-19 and defeating it. I am also focused on real police reform, which has to involve honest communication, understanding, and education. In my campaign efforts, I have been partnering influencers and politicians in candid conversations about where we are as a country and our collective goals to build America back up. I have also spearheaded a platform called Team Joe Sings, which showcases top entertainers leveraging their platforms to entertain through song while bringing attention to the importance of voting."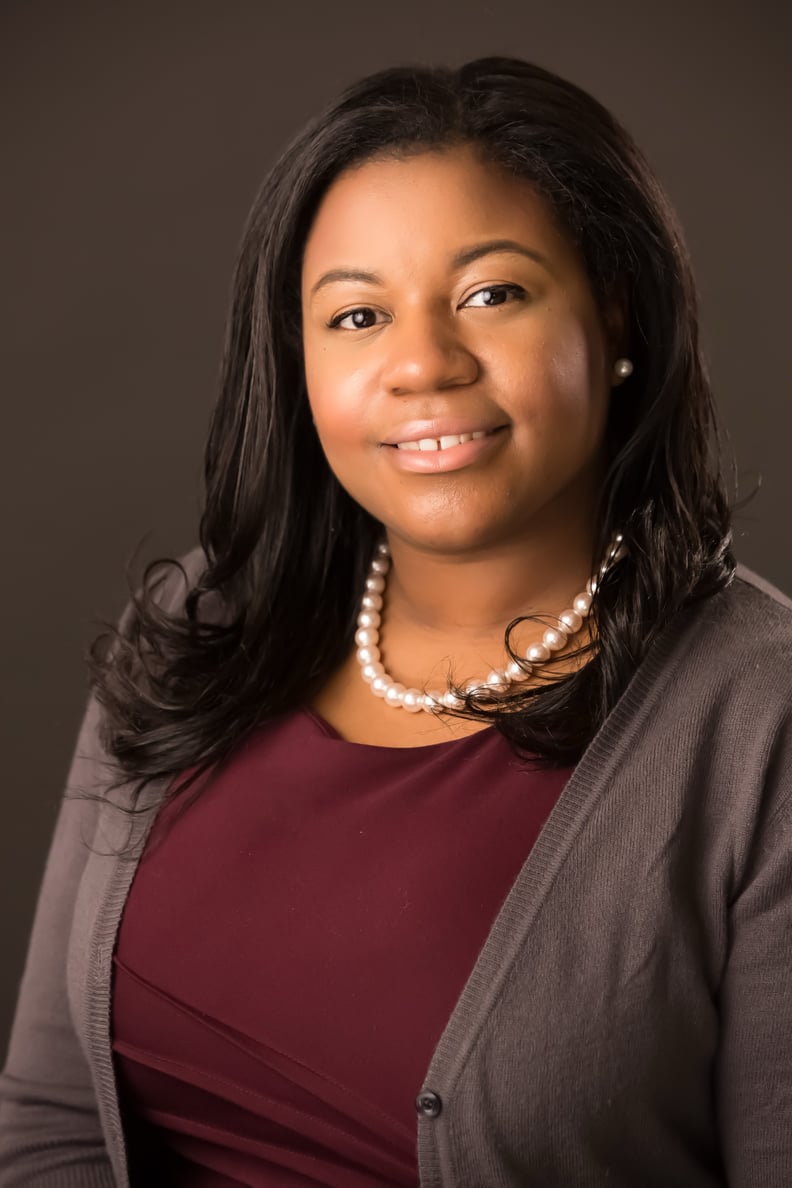 Shadawn Reddick-Smith, Expansion Regional Communications Director
"What has transpired over the last four years weighs heavily on me and many other Americans. I can't allow Donald Trump — who has blatantly abused his power, attacked our rights, and failed to keep our nation healthy and safe — to get another four years in the White House. I remain inspired by those who stand on the right side of history. Vice President Joe Biden and Senator Kamala Harris have demonstrated that they are up to task.
We must address systemic racism and police brutality, make more investments in education, and create better jobs for Americans who are struggling to find work or don't make enough to cover their basic needs. In my role on the campaign, I have worked with elected officials, community activists, and leaders across the country to elevate these issues and highlight Joe and Kamala's plans to address them. I have also amplified the work that this campaign and its volunteers have put in to having conversations with voters about what is at stake and how to ensure that their voices are heard.
As a member of Alpha Kappa Alpha, part of our mission is to be of service to all mankind. That mission drives every aspect of my life, including my work on the campaign. I am working toward the greater good, which is to ultimately help provide a better way of life for all of us — especially those most in need."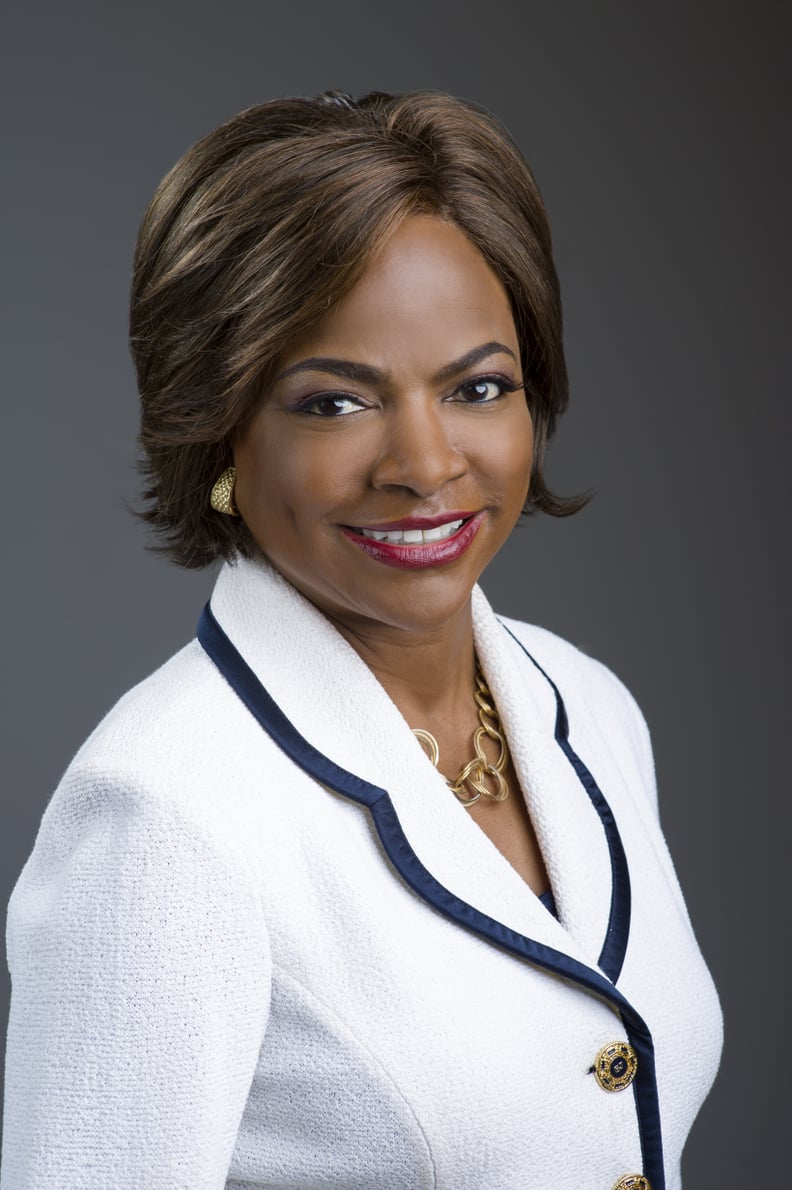 Val Demings, US Representative For Florida's 10th Congressional District
"Having a Black woman on a major party presidential ticket is a testimony to our founders' faith and power. Senator Harris not only represents how far we have come as a nation, but she also carries with her D9's tangible priorities. I've taken an oath as a police chief and a member of Congress, but I also stand on the principles of scholarship, public service, and sisterhood as a member of Delta Sigma Theta Sorority, Inc.
My priority is to work with my colleagues to help America navigate this pandemic. We need to make sure that our front line workers have the PPE and other resources needed to take care of the American people. We need to make testing available, address the racial disparities in healthcare, and make sure that workers, as well as small businesses, are provided with the assistance necessary to survive this crisis.
A sworn commitment to activism and social change is essential. America's struggles — for racial and gender equality, healthcare and housing, education and opportunity, civil liberties and equal justice under the law — are as old as our nation. By drawing on the example of our founders and today's network of educated Black men and women, we have a chance to make real change, and I'm proud to support Senator Harris as she carries that agenda to the White House."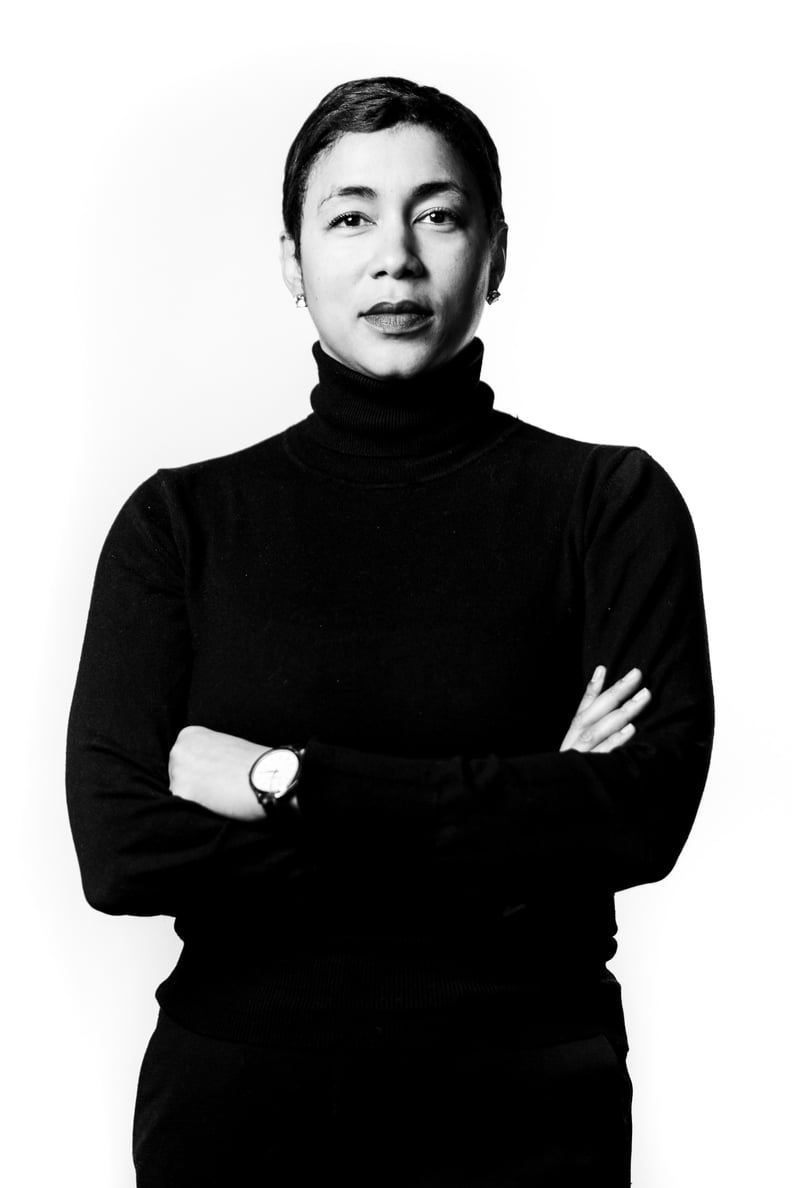 Ashley Etienne, Senior Advisor For Strategic Planning
"This is the most consequential election of our lifetime. Everything is on the line. I believe Joe and Kamala will bring our nation together and move us past this dark period in our nation's history. My job as senior advisor is to coordinate strategic planning across the campaign to ensure consistent execution of messaging, organizing, and programming priorities in all aspects of the campaign.
It's exciting to have a member of the Divine Nine on the ticket and at the most powerful table in Washington. I pledged Delta Sigma Theta Sorority, Inc. because of its legacy of service and commitment to empowering the Black community. That legacy is shared by all the D9 organizations and has been instrumental in moving the country closer to its ideals."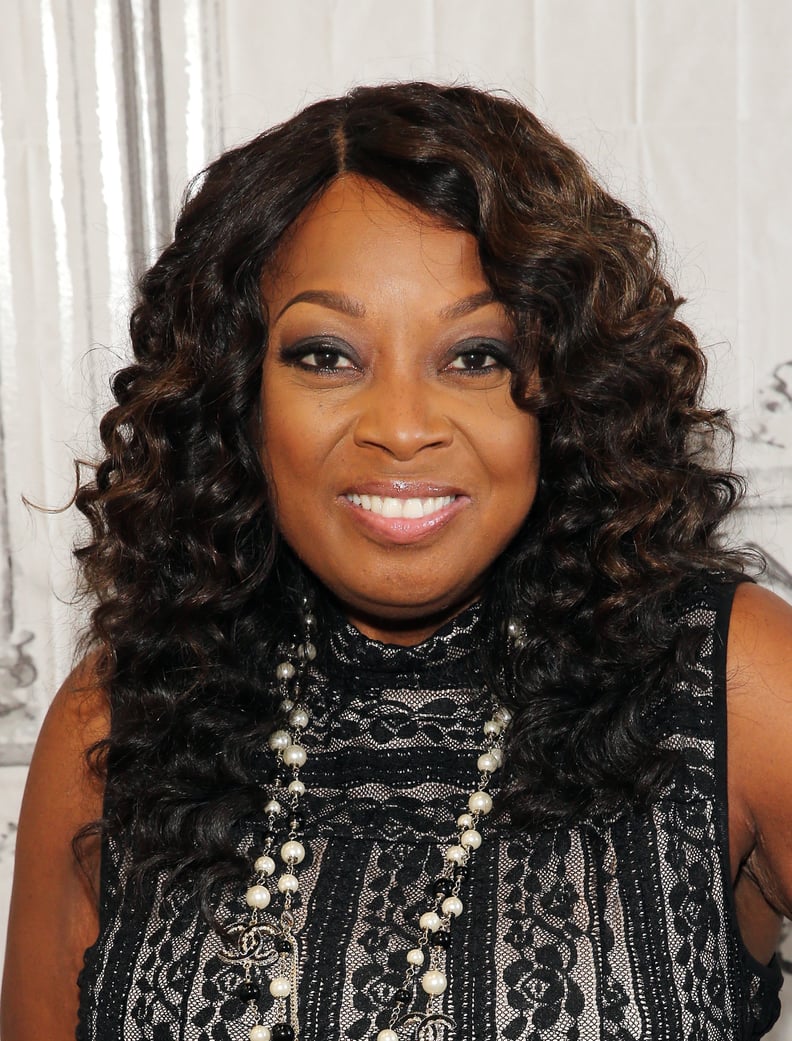 Star Jones, Attorney, Advocate, and Media Personality
"I know Kamala — really know her. As her Alpha Kappa Alpha sister and legal colleague of more than 30 years, I've been Team Kamala from day one. As the highest-ranking Black woman in public service for the United States, she is the perfect choice for vice president. She brings an invaluable executive and legislative acumen to the role of vice president having been elected at all three levels of government — local, state, and federal — over the course of her career. She brings to the ticket a wealth of governing expertise while standing on the shoulders of the women we revere: Sojourner Truth, Fannie Lou Hamer, Rosa Parks, Congresswomen Shirley Chisholm, Barbara Jordan, Geraldine Ferraro, and Secretary of State Hillary Rodham Clinton.
Kamala is without a doubt one of the smartest, toughest, most thoughtful, and intersectional leaders we have. Her passion for this country and protecting the rights and freedom of all is what fuels her spirit. I know she will lead the fight to repair the systemic inequalities people of color face and help Joe Biden build an economy that works for everyone. Given the myriad of issues the next administration will face, I am confident that Joe and Kamala, my soror sister, will help move our nation forward."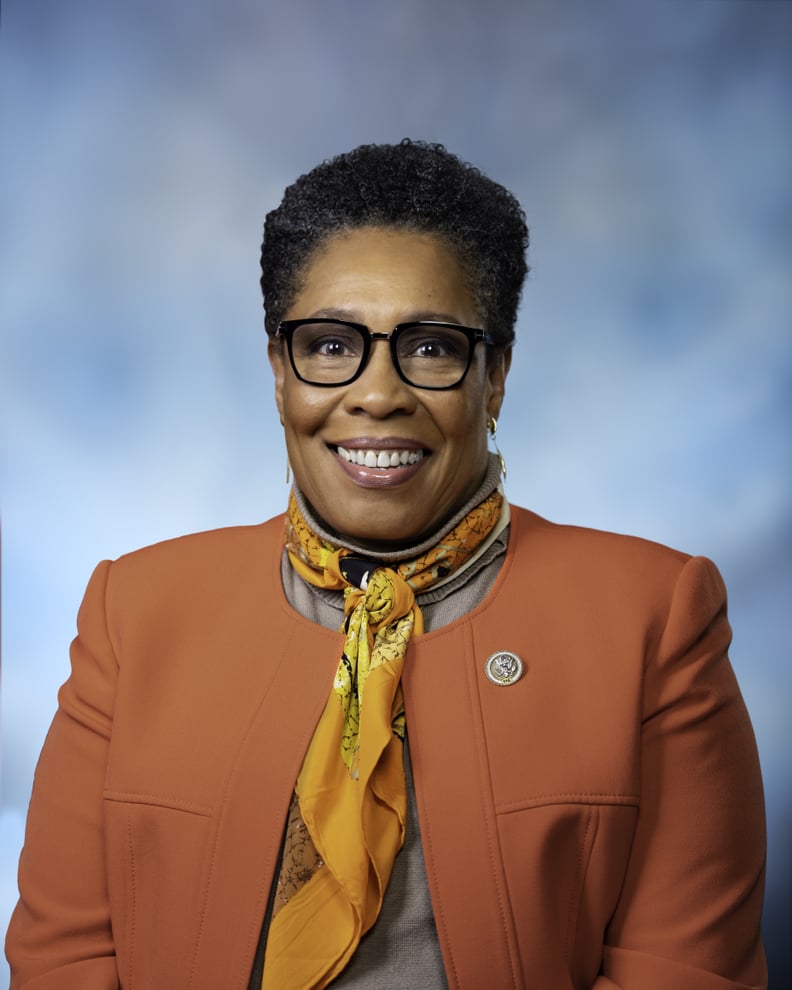 Marcia Fudge, US Representative For Ohio's 11th Congressional District
"I support the Biden-Harris campaign to ensure we restore integrity, civility, compassion, and competent leadership to the highest office in our land. We need someone who has the ability to empathize with our most vulnerable Americans, protect the rights of our people, ensure the welfare of all communities, and rebuild America by eliminating the pandemic and restoring our economy.
As a member of Congress and past president of Delta Sigma Theta Sorority, Inc., it is important to encourage and participate in the Divine Nine's voter education and engagement efforts. We understand our responsibility to protect and promote full participation in our democratic process. Additionally, having a member of the Divine Nine, Senator Kamala Harris, on the ticket as the vice presidential nominee is historic. She is a woman of firsts: the first woman of color to serve as San Francisco District Attorney, the first woman of color to serve as California Attorney General, and, if elected, the first woman of color to serve as vice president.
My focus is to keep my promise to fearlessly speak for America's voiceless, our underserved communities, and our most vulnerable citizens. My priorities include issues related to equity and diversity, poverty, housing, hunger and nutrition, affordable access to quality healthcare, education, and equal economic opportunities."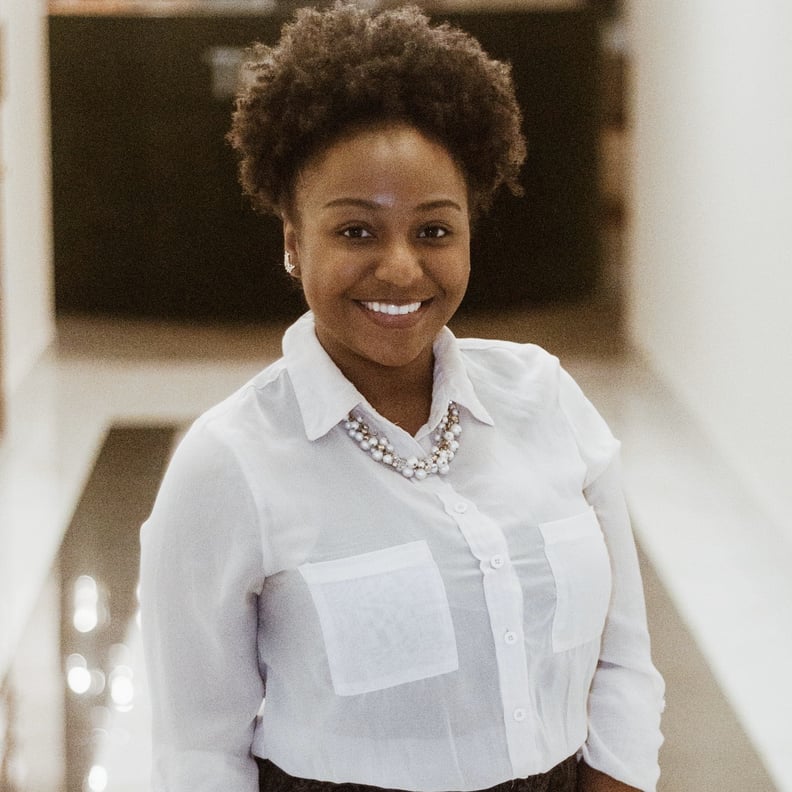 Jamie Green, Coalitions Project Director For Digital Organizing
"It's important to me to be involved in the Biden-Harris campaign because this election can truly change the course of American history. I also now have the chance to help elect the first Black woman vice president, who is also my soror sister. Alpha Kappa Alpha Sorority, Inc., is an organization based on serving others and civic duty, and that's exactly what I get to do every day on this campaign. Our organizations have instilled in us the tenacity to get the work done in our communities and serving on this campaign will help to elect leaders who can make the changes we need to see.
This election, I'm really focused on reproductive rights and climate change. As a young Black woman, I've experienced a number of minor health issues, and, personally, I can't afford to see the Affordable Care Act rolled back. On a second note, being from New Orleans, I've always cared a lot about climate change. I've lived and coped with the trauma from Hurricane Katrina, and I know that it's going to take real climate change action to ensure that Louisiana is still on the map in 20-30 years."