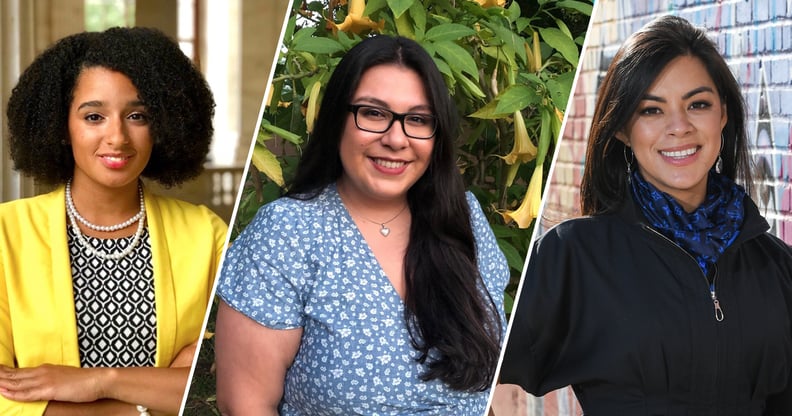 With a projected 32 million Latinx people eligible to vote in the 2020 presidential elections, the community will make up over 13 percent of eligible voters in the United States this year. Reports also say that Latinx voters could be the deciding force at the election in up to six states. While that means all of us should push our families, friends, and communities to get involved and safely vote on Nov. 3 (or even earlier!), there's also a large contingency of Latinxs working from the inside to get Joe Biden and Kamala Harris elected.
"I always saw myself as small compared to my white counterparts. I felt like politics wasn't my place, that it wasn't for people like me, a low-income, first-generation Latina immigrant," says Mariana Castro, the Florida Hispanic vote director for the Biden-Harris campaign, who is in charge of rallying Latinx voters in the battleground state. "As Latinxs, we need to recognize the power we have in our stories, our actions, and our numbers."
That message is echoed by many of Mariana's coworkers, a group of Latinx women (including DREAMERs, first-generation Americans, and recently naturalized citizens) devoting their time and skills to the vice president and senator's campaign across social media, via media relations, through organizing, and more. You'll get to know 14 of those Latinx women ahead.
These interviews have been edited for length and clarity.
01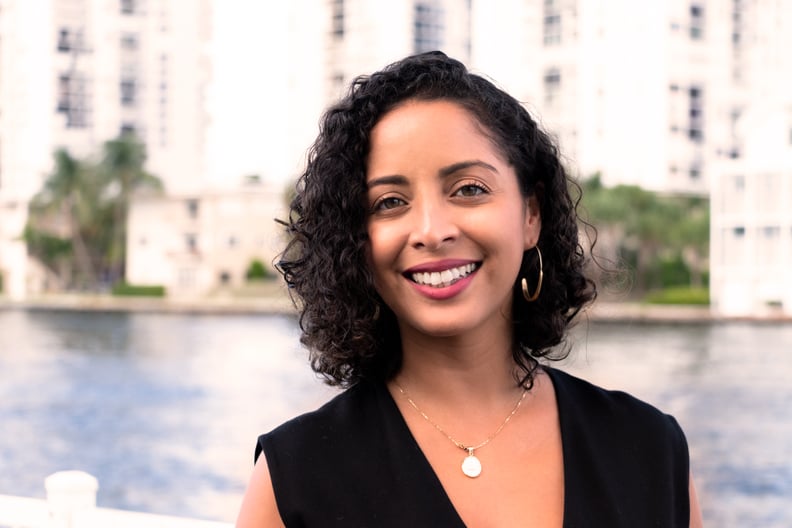 Luisana Pérez Fernández, Florida Deputy Communications Director
"I'm from Caracas, Venezuela. I recently became an American citizen (which was really exciting because Joe Biden congratulated me himself!)."
"I left Venezuela when our democracy started falling apart; now I see how our democracy is in danger under this presidency. I cannot afford to lose democracy once again."
"While our hearts remain in our countries of origin, we need to participate in this democracy. Latinxs are expected to be the nation's largest racial or ethnic minority in a US presidential election, and our vote can decide who'd be the next president. For the future of our families and our communities, we need to get involved, whether by voting, volunteering, or calling our family and friends to register to vote."
02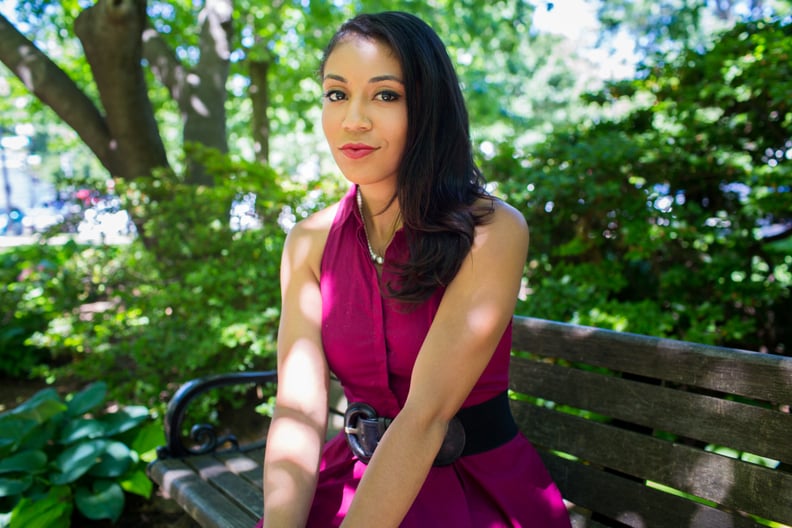 Isabel Aldunate, Deputy Surrogate Communications Director
"Donald Trump has done nothing but terrorize, attack, and discriminate against the Latinx community. His administration has exemplified a disdain for diversity, immigration, and progress of any type. By working to get Joe Biden elected, I am working toward a better future for Latinxs and the hope that new leadership will result in addressing the systemic racism that pervades this nation."
"It's critical for Latinxs to get involved in activism because it's important that our voice is heard. Nobody ever got anything done in history by sitting on the sidelines. Because of Donald Trump, this country is at a moral crossroads, and the power is with the people right now. It is incumbent on us to get out there and vote because of what's at stake."
03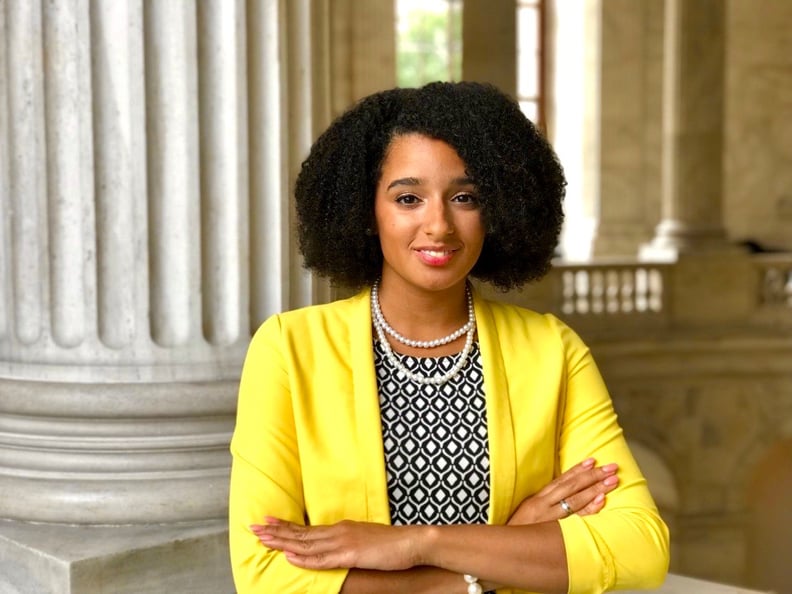 Carissa Smith, Women's Vote Director
"I decided to get involved with the Biden-Harris campaign because I know that as a community we deserve so much more than what has been given to us these past four years. When I read articles about Latina and Black women bearing the brunt of this pandemic as it relates to income security and healthcare, I know I am in the right place because progress and change come when we do the work and don't let up."
"This election is so critical, and I challenge my brothers and sisters to think if they can deal with another four years of what the last four months have been. In November 2016, many people didn't cast their vote and now we are facing an America that is in civil unrest. So please become an activist for your abuela, tío, hermana this November and vote for them. Activism is needed and our greatest movements of progress were fueled by activists."
04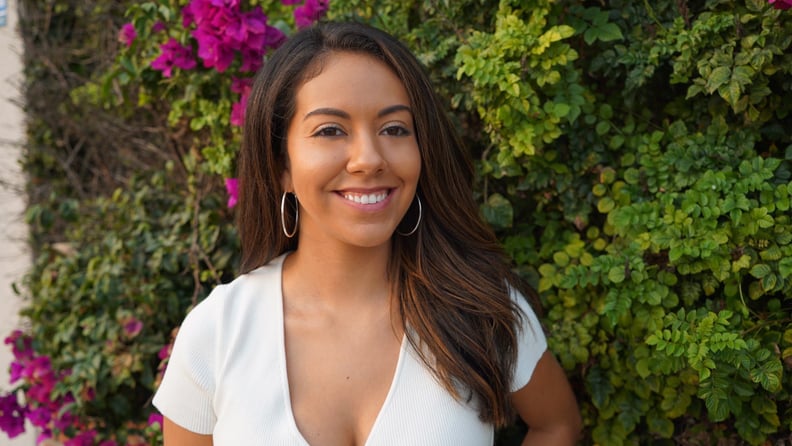 Sarah Galvez, Director of Social Media and Audience Development
"I cold-called my way onto my first presidential campaign by doing a filtered search on a high-level digital staffer's Twitter, and I found out that he had replied to someone with his personal Gmail account in 2012. I took my shot and sent my resume and five things I thought they were doing wrong, with steps I would take to improve. It actually worked."
"I want to make a pitch to get more people involved in politics as a career path. Without diverse voices, we lack a vision that considers the stories of people like my family and me. I implore folks interested in working in politics to get involved, volunteer, and send that job application, even if you think you might not be qualified or that your experience doesn't match up. If you learn anything from me, let it be that you don't necessarily have to take a traditional path to work in politics or make a difference – as long as you're a hard worker and you care about what you were talking about, you can get it done."
05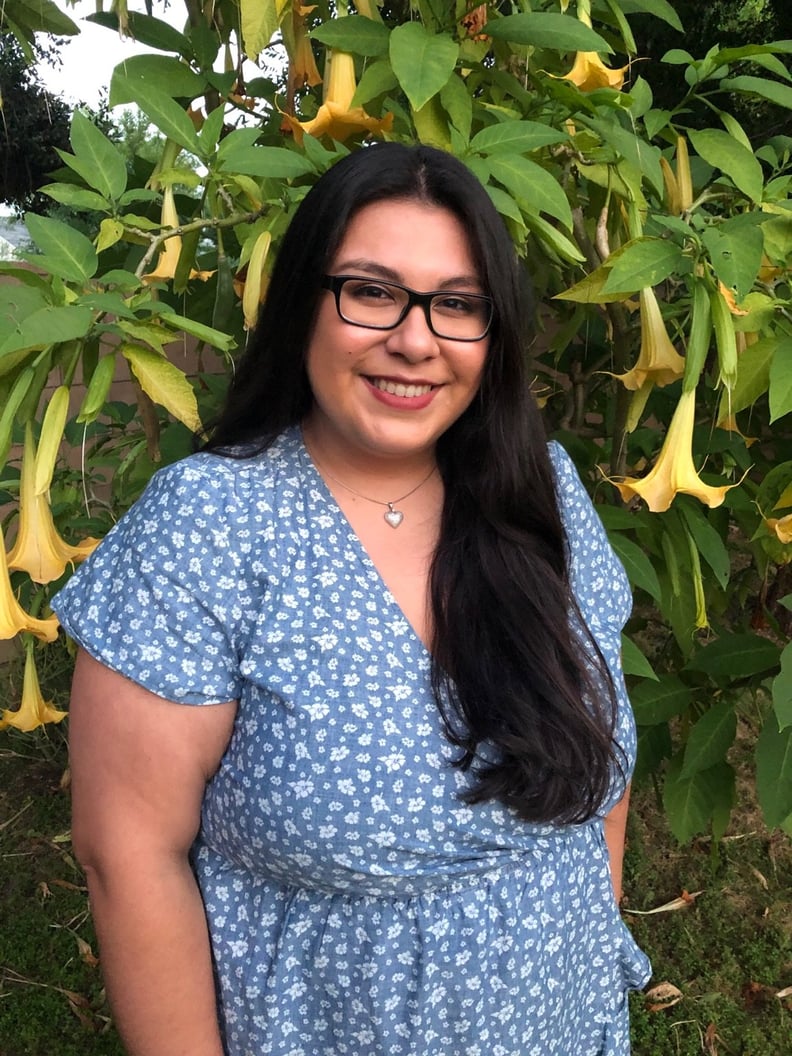 Sophia Rubio, Online Community Manager
"I was raised as the proud daughter of two immigrant parents in a suburb of Los Angeles, CA, called Diamond Bar. My mom is from Bogotá, Colombia, and my dad is from Mazatlán, Mexico. [. . .] I know my upbringing is what motivated me to leap into politics and get directly involved with defending the communities I cared about most after the 2016 elections."
"I have always admired Joe Biden's leadership and knew he would both protect and build on the Affordable Care Act, which directly helped my family when we needed it most. The Latinx community maintains a presence in every planning meeting, Zoom call, and conversation that takes place. I ensure my voice is heard at the table on behalf of my community when we are looking at who and how to organize."
"Now is the time that our community needs to step up and speak out! We need to organize and unify our voices to make sure we are keeping elected officials accountable — at all levels. Lives are on the line in this election. We need to make sure that our friends, primos, tías, and everyone else votes. Spread the word and let's get to work!"
06
Erika Herrera, Nevada Political Director
"I'm a first-generation American. My parents are both from El Salvador. I was born and raised in Las Vegas, NV, and I'm the youngest of three."
"My decision to join the campaign was very personal for me. I've seen so many families that look like mine who have been torn apart and attacked by the current president. I could not sit on the sidelines."
"Too often our community has been relegated to the back-burner, but in the Biden-Harris campaign we are central to every department and working at every level. As the Nevada political director, I get to be a part of a team that is actively lifting Latinx voices and amplifying our message of justice and progress for the community. I believe it's the only way we can have a seat at the table where the most important decisions get made. We do it for those who can't, we do it for future generations, we do it for our community members who have to work nonstop during a pandemic to feed their family, or those who have lost everything."
07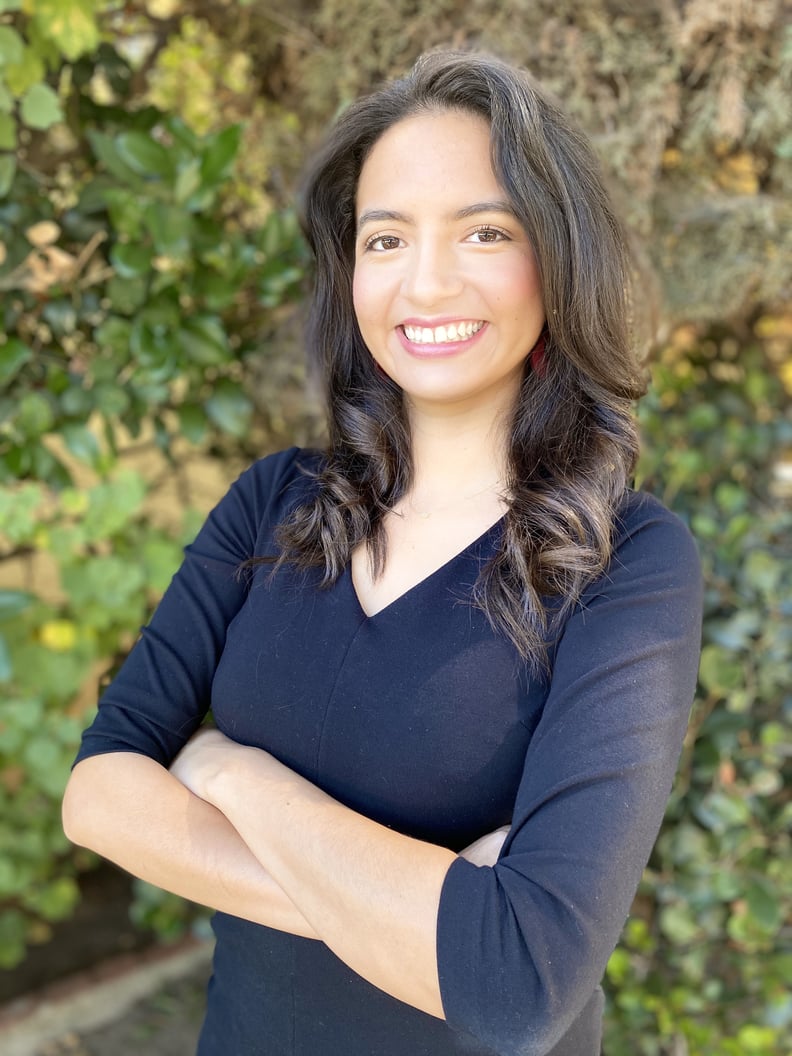 Jennifer Molina, National Latino Media Director
"I was born in Colombia and immigrated to the US at age 6. My mother wanted a better life for me and my sisters, and we moved to Bridgeport, CT, to chase the American Dream. I'm forever grateful for her sacrifices. [. . .] She worked day and night cleaning homes and offices, oftentimes holding multiple jobs."
"After everything our country has been through the past few months, I couldn't sit this election out, not when Latinx families are being devastated by Trump's failed leadership. Trump's divisiveness is not reflective of who we are as a nation. [Former] Vice President Biden often says that we are in the fight for the soul of our nation, which I strongly believe — this is the country that helped my family rise from poverty, that opened opportunities and offered us a chance at the American Dream. I want to continue to fight for who we are as a nation and make sure that we continue to provide opportunities for families like those I grew up with."
08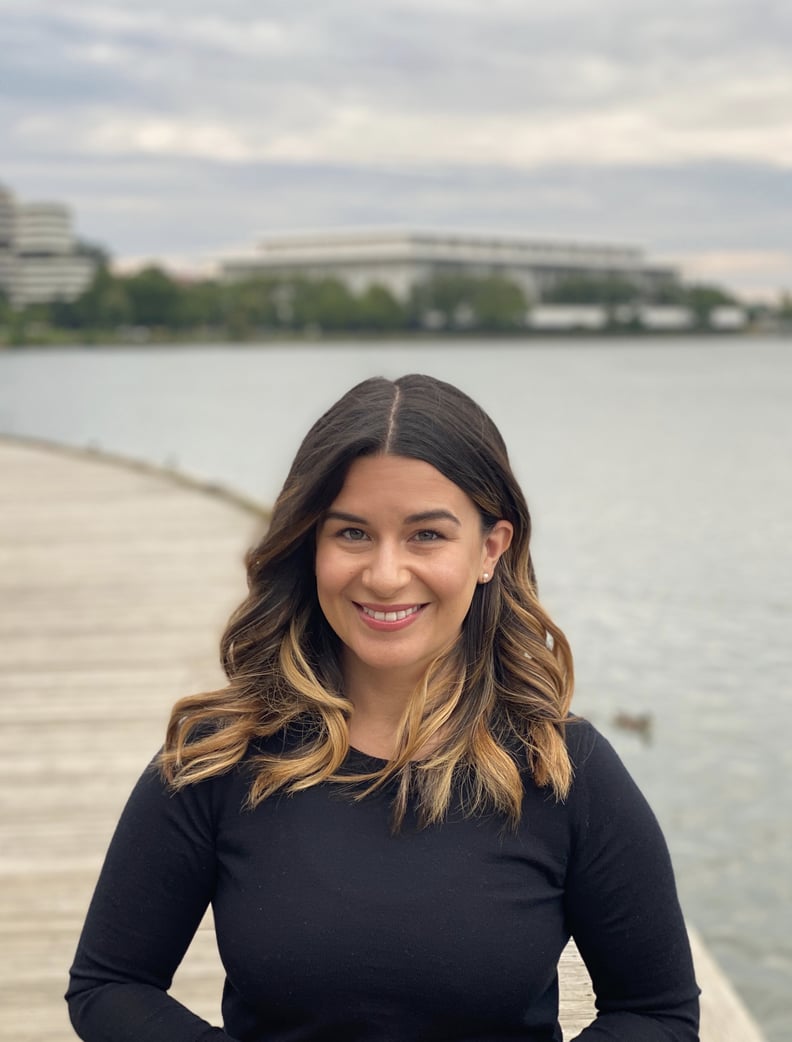 Mariel Sáez, Women's Media Director
"Women, particularly women of color, are bearing the brunt of the Trump administration's failure to address this pandemic, as well as the president's ongoing efforts to roll back progress we made under the Obama-Biden administration. Both [former] Vice President Biden and Senator Harris have been champions for women, from advocating for equal pay for equal work and championing the Violence Against Women Act, to expanding access to healthcare and addressing the child-care crisis that affects families across the country. They have plans to get a handle on the coronavirus pandemic, but they don't just want to go back to the way things were before this crisis. They want to make things better for women and their families, and they will ensure women have a seat at the table in their administration. As a proud puertorriqueña, I got involved with the campaign because I want to share that message with women across the country – especially Latinas and other women of color who have been disproportionately impacted by the current administration's failures."
09
Mariana Castro, Florida Hispanic Vote Director
"I was born in Lima, Peru, and came to the US when I was 11 years old. Growing up undocumented, I was always told to keep my status a secret out of fear of deportation. When DACA came along my senior year of high school it was a dream come true."
"To me, this election is personal. It's not just Biden versus Trump. It's about the safety of my undocumented mother, the future of my friends who depend on the DACA program, securing Temporary Protective Status (TPS) for my Venezuelan family, and so much more. We need a leader who sees our immigrant community for what it is, resilient and beautiful, and that will fight for it, and that leader is Joe Biden."
"I always saw myself as small compared to my white counterparts. I felt like politics wasn't my place, that it wasn't for people like me — a low-income, first-generation Latina immigrant. As Latinxs, we need to recognize the power we have in our stories, our actions, and our numbers."
10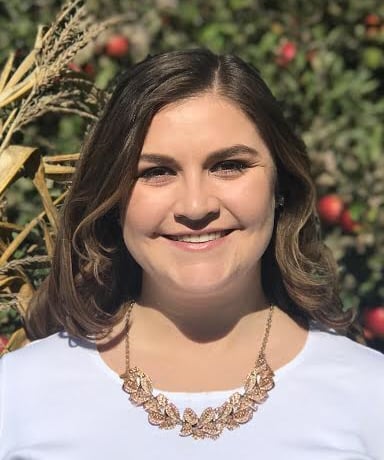 Isabella C. Blecha, National Surrogate Scheduling Coordinator
"My grandparents immigrated to the United States from El Salvador and Bolivia. They met working in a hotel restaurant in San Francisco, got married, started their own businesses, built a home, and raised their family in the Bay Area. I am a second-generation American, and I am so grateful that I was able to grow up with them as role models. They are the American Dream!"
"I've seen my grandfather verbally abused and attacked in his own business because of his accent, and I worry about my grandparents' future because of the devastation COVID-19 has had on their business. I want to elect Joe Biden and Kamala Harris because they are champions for the working class, possess empathy, are ready to lead on day one, and recognize the positive impact that immigrants have on this country."
11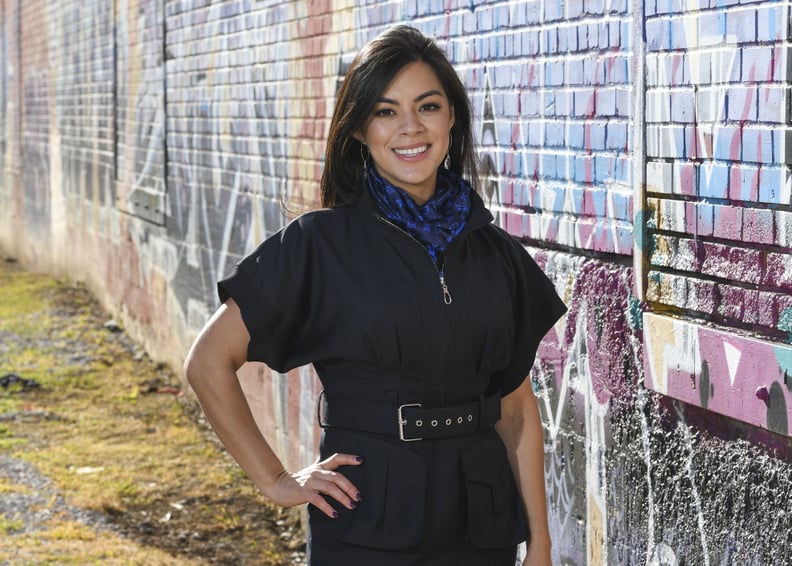 Rebecca Acuña, Texas State Director
"Senator Harris captured this beautifully in her convention speech when she said: "Years from now, when they ask us what this was like, we will tell them what we did." This is the most important election of our lifetime. I have an obligation to do something about it. All Americans are living under the chaos caused by President Trump's failed leadership. Americans are suffering. Latinxs have been the most adversely affected by COVID-19. I owe it to my community, my state, and my country to do everything I can to replace Donald Trump with respected and trusted leaders. Those leaders are Joe Biden and Kamala Harris."
"A group of people changed the trajectory of my life and my family's by advocating for the Texas DREAM Act. We collectively have the power to change the trajectory of millions of families by working to ensure families have access to quality healthcare, affordable prescription drugs, and true economic security by finally having a plan to contain COVID-19."
12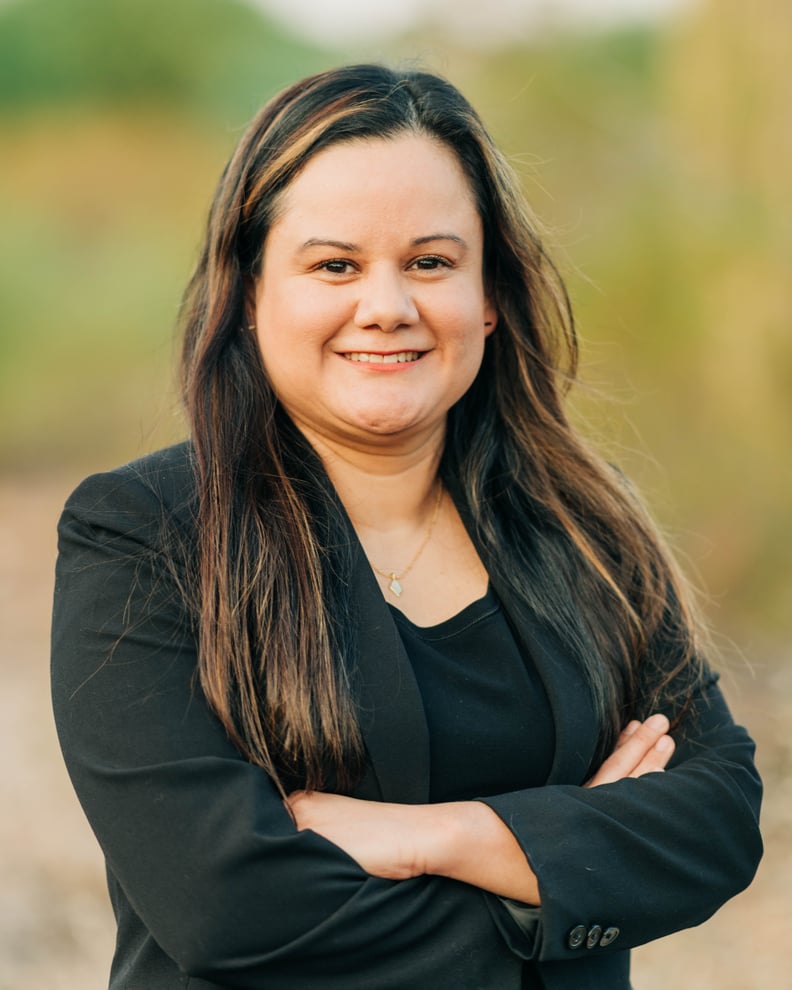 Jessica Mejía, Arizona State Director
"I am a first generation. I was born in El Salvador and grew up in California. I have been involved in politics for over 15 years."
"The [former] vice president has said we are in a "'battle for the soul of the nation.' I agree wholeheartedly with him. This election is very important to me as a Latina and as a person of color. Our community has suffered under this administration, and I believe [former] Vice President Biden and Senator Kamala Harris will fight for our community from day one."
"By becoming involved, registering to vote, and voting this November we can determine who is elected as the next president of the United States. In order to create change, elect leaders that will have our community's best interests ahead of the wealthy and corporations, and champion issues that are important to our community, we need to get involved and have our voices heard at every level."
13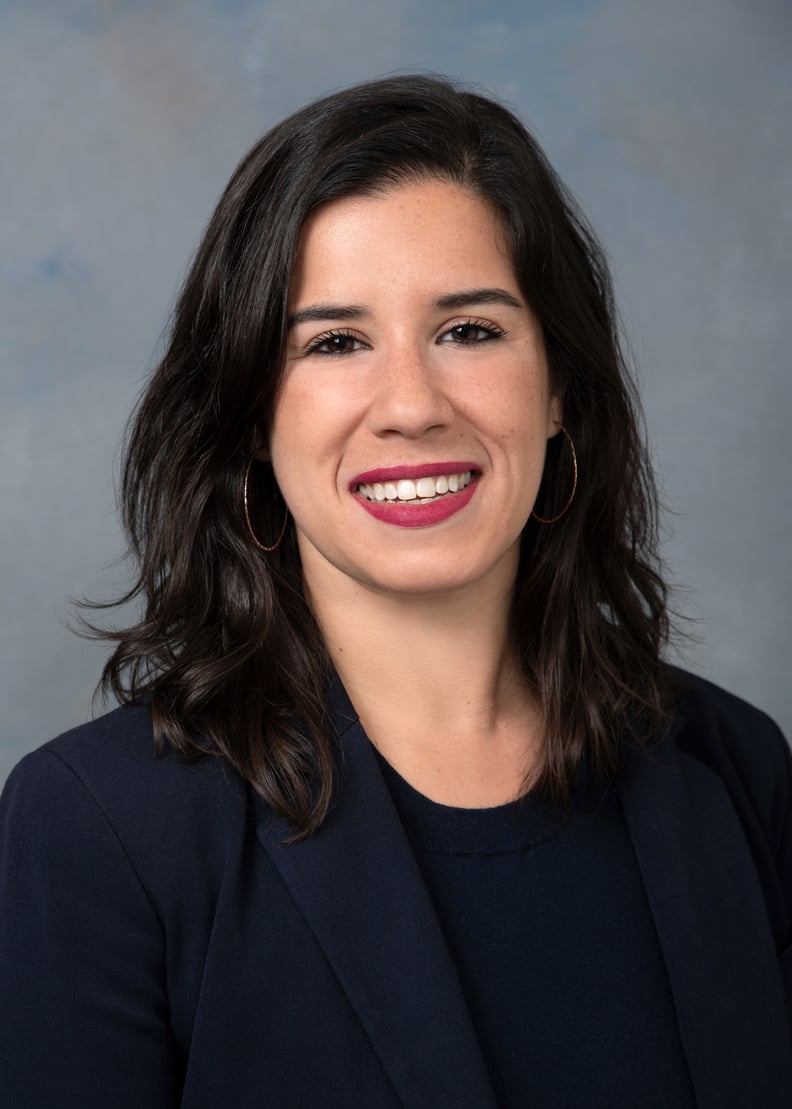 Yvanna Cancela, Nevada Senior Advisor
"I'm Cuban-American, and couldn't be more proud of my heritage. I'm the first person in my family born in the US [. . .] In 2016, I was appointed to the State Senate after six years as a union political director, and became the first Latina state senator in Nevada's history."
"The hate, division, and targeting of our Latinx community over the last four years has been disastrous for our democracy. Under a Biden-Harris administration, we'll have leaders who think about people and our vulnerable communities before they make decisions. We'll have leaders committed to moving our country forward. I know they understand the struggles unique to our Latinx community, and they'll work to address them every day they're in office."
"Communities build power by showing up, getting involved, and making their voices heard. Latinx people have a responsibility to do their part to build up our power and bring our issues forward. Activism is rooted in a fundamental belief the world can be better, and I believe Latinx voices in activism and government are absolutely essential to making our world better."
14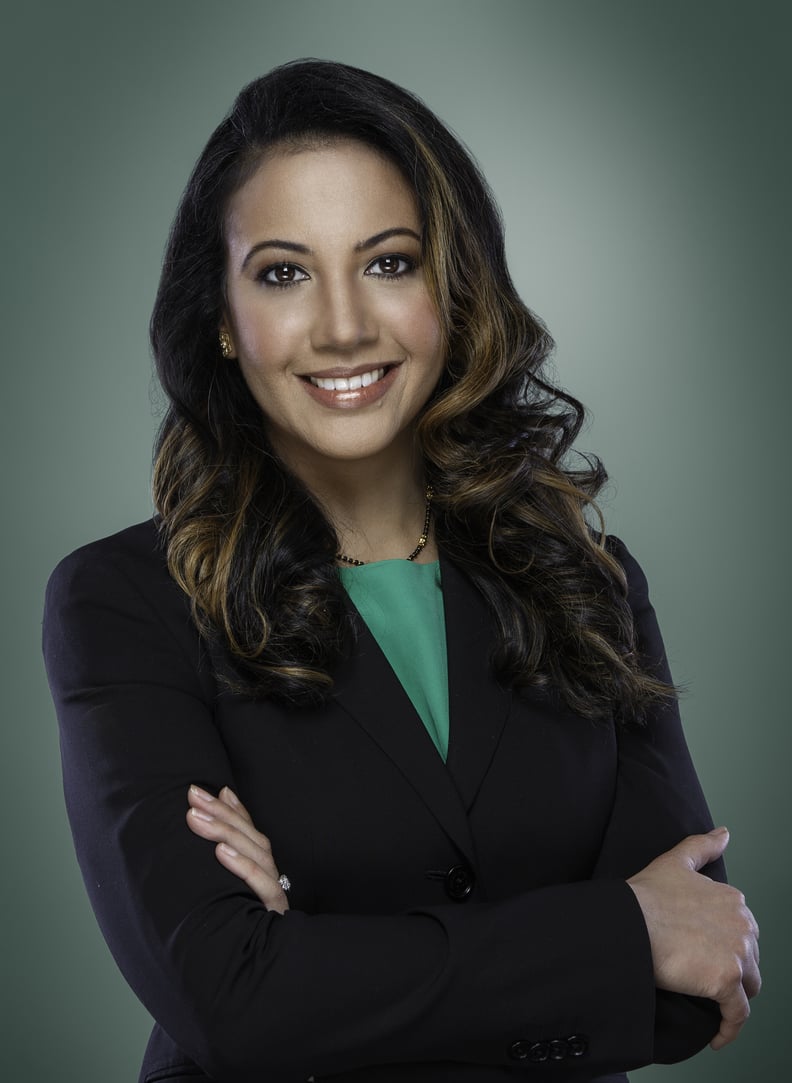 Elizabeth de León Bhargava, Northeast Regional Coalitions Director
"My parents and family are from the Dominican Republic. My mother survived a 30-year dictatorship and has always instilled in us the importance of civic participation and protecting a true democracy. It is not something she (nor I, as a result) take for granted. I am a civil rights and labor attorney."
"I got involved in the campaign because I saw everything I have spent a lifetime trying to build to make people's lives better be destroyed before my eyes. I have seen the impact and the effects of this administration on the lives we have lost, in the families that have been torn apart with no justification. We will see the consequences of this administration's actions for generations to come. I joined the campaign because this is the most important election of our lifetime. I had to give it my all. No regrets."