Eris Baker Interview About Rebel Girls and Her Career
This Is Us Star Eris Baker Hopes to Inspire Young Girls to "Let Their Light Shine"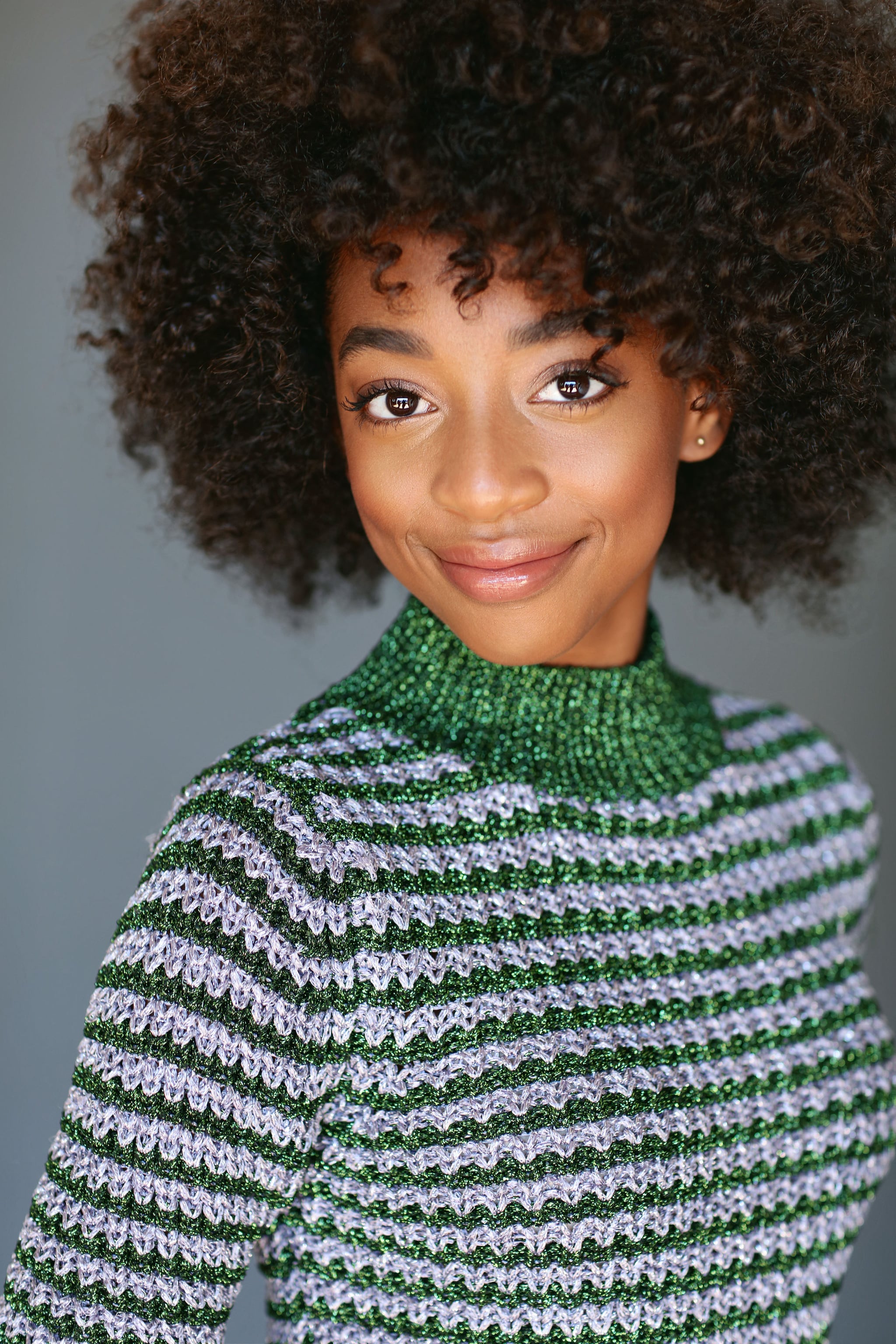 Image Source: Lilly K Photography
After gaining critical acclaim for her role as Tess on This Is Us, Eris Baker is using her newfound platform to inspire others. In honor of International Women's Day, the 15-year-old actress is teaming up with Rebel Girls for a virtual event on March 7 to empower young girls. As an actress in the spotlight, Eris understands she has a younger following looking up to her, and she hopes to inspire them to be their true selves.
"I just love to let them know to embrace themselves and to let their light shine and to always be themselves 100 percent," Eris told POPSUGAR. "[This event] is about being an incredible woman and bringing awareness to their stories. I want to let girls know that they are incredible. Even though you are a woman and you might get discouraged, just know that I see you, I'm here for you, and I'm proud of you and it's important to just be yourself."
In addition to inspiring others, Eris has also surrounded herself with a group of inspiring young women. Last April, Eris teamed up with a handful of other young actresses — including Marsai Martin, Storm Reid, Skai Jackson, Lexi Underwood, and Shahadi Wright Joseph — for an incredible version of the #DontRushChallenge. "They empower me so much," Eris said when I mentioned the iconic TikTok. "Just like you named a lot of those incredible girls, I look up to in so many ways. Keeping a community of people, especially women that you can always go to and and look up to is just so important. I'm definitely thankful for all the incredible women I know. It's like a community."
"Being a woman in this industry, sometimes it's hard to be seen, but she teaches me how to use my voice."
When it comes to her career role model, Eris really looks up to her onscreen mom, Susan Kelechi Watson. "I look up to her in so many ways," she said. "I'm just so thankful for her and her always giving me wisdom and helping me on set. She just makes everyone just feel seen. She taught me how I want to be in a work environment, how I want to be professional and respectful. She's beautiful inside and out. She's taught me so much about how to be a woman in this industry. Being a woman in this industry, sometimes it's hard to be seen, but she teaches me how to use my voice."
As Eris seeks out new roles, she's always looking for projects that will bring awareness to important issues "that are not talked about often." Which, is of course, one of the reasons she loves playing Tess on This Is Us so much. In addition to inspiring LGBTQ+ youth with Tess's coming out storyline in season three, the show recently incorporated the Black Lives Matter movement earlier this season. "It was important," Eris said about the episode. "It was such a special experience. I love that they're talking about it and bring more awareness and sharing our truth and our experiences. I think the writers do a great job of just tackling the Black experience and telling our stories."
Eris notes that playing Tess on This Is Us has greatly inspired her in her own life. "Tess is so bold and she definitely teaches me to not be afraid to speak up for what I believe in," she said. "I think people forget how, even though Tess is so young, [she can] still have an opinion at a young age. Tess is just an example of so many other kids who are just like her and are not afraid to share their opinion and not afraid to speak out on topics that they're proud of."