Are Florence Pugh and Charlie Gooch Dating?
Florence Pugh Sparks Dating Rumors With Charlie Gooch Following Zach Braff Split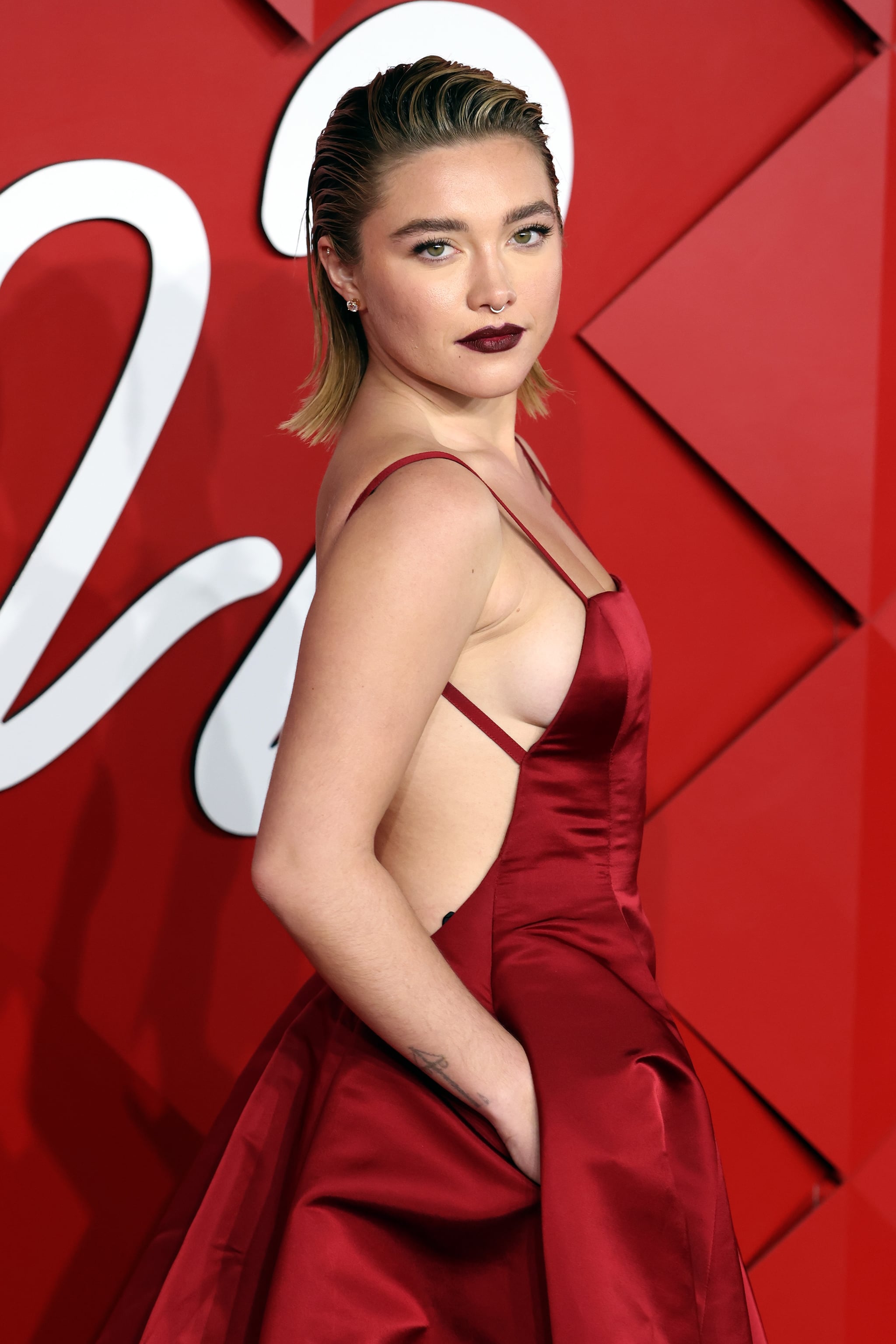 Don't worry, darlings, it seems like Florence Pugh's dating life is just fine following her split from Zach Braff. The "A Good Person" actor appears to have a new man in her life, identified by celebrity gossip account DeuxMoi as Charlie Gooch, after she was spotted holding hands with her rumored beau in London, per photos published by Page Six.
According to the outlet, the pair were spotted wearing matching bands on their ring fingers, with Pugh sporting a black bomber jacket, black pants and sneakers, a gray sweater, and white sunglasses atop her head. Meanwhile, Gooch wore a blue satin bomber with a gray hoodie, black jeans, white high-top boots, and dark shades. Photos of the pair also showed them smoking cigarettes and drinking wine outside at a small pub.
Reps for Pugh did not immediately respond to POPSUGAR's request for comment, and neither the actor nor Gooch has publicly commented on their relationship as of yet. Not much is known about Pugh's speculated new partner, but according to Page Six, an anonymous tip to DeuxMoi claimed that he's an English "normie who she went to school with (in Oxford)," though that report has not yet been confirmed.
Pugh, 27, was last linked to Braff, 47, whom she broke up with in 2022. The Oscar nominee revealed the news in her cover story for Harper's Bazaar's Icons issue, published on Aug. 16, 2022, in which she shared, "We've been trying to do this separation without the world knowing because it's been a relationship that everybody has an opinion on." "We just felt something like this would really do us the benefit of not having millions of people telling us how happy they are that we're not together," she added of them quietly ending their relationship. "So we've done that. I automatically get a lumpy throat when I talk about it."
The "Don't Worry Darling" star addressed the former couple's breakup again in an interview with Vogue, published on Jan. 12, where she elaborated on the criticism they received on account of their 20-plus-year age gap. "We weren't in anyone's faces. It was just that people didn't like it," said Pugh, who was 23 years old when she started dating Braff. "They imagined me with someone younger and someone in blockbusters. I think young relationships in Hollywood are so easily twisted because they add to the gossip sites. It's exciting to watch. And I think I was in a relationship that didn't do any of that."
Shortly before her reported breakup from the "A Good Person" director, Pugh briefly sparked dating rumors with her former "Midsommar" costar Will Poulter after they were spotted at the beach in Ibiza, splashing around in the water, drinking cocktails, and laughing. However, she quickly shut down speculation on May 24, 2022, with an Instagram Story.
"Ooookay. Man. This is getting a little silly now. No, Will Poulter and I are not dating," she wrote. ". . . I understand that the nature of this job is that you sometimes get your privacy completely bulldozed by paparazzi, but to fabricate this stuff actually does more damage than good. Thanks for saying we look sexy. . doesn't mean we're doing the sexy."