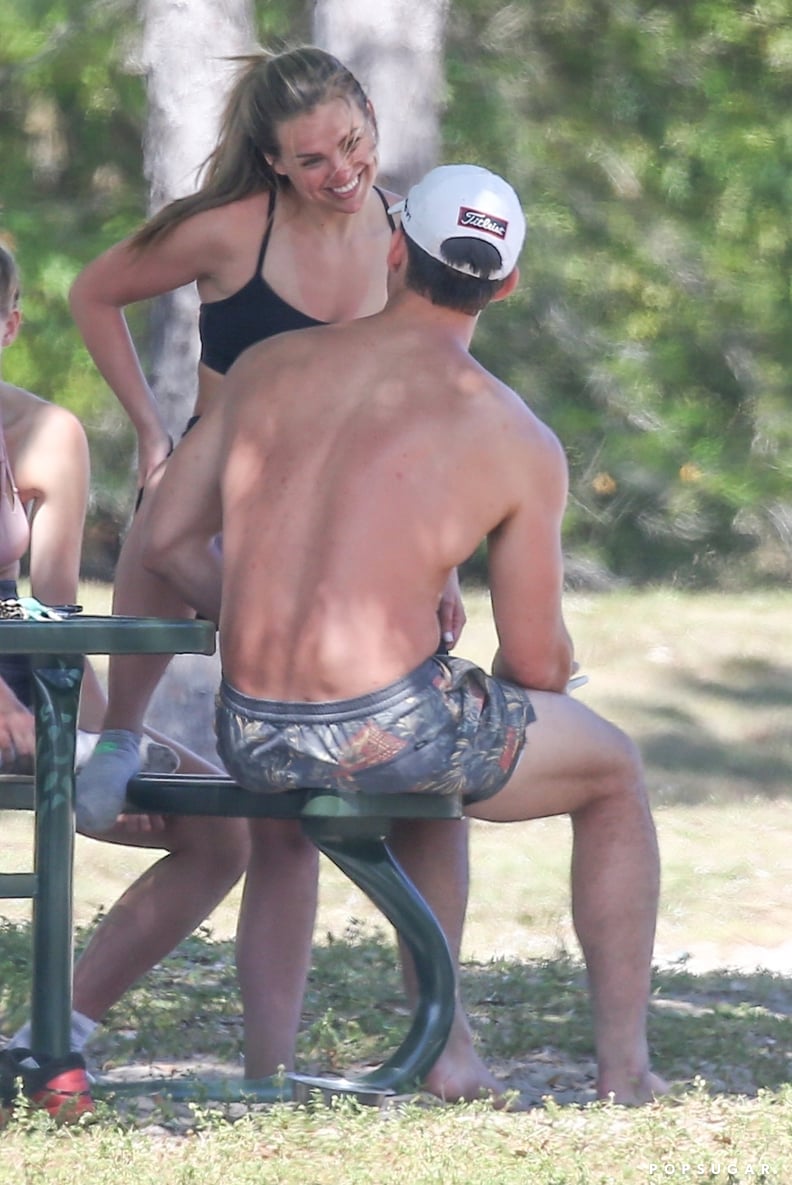 MiamiPIXX | BACKGRID
MiamiPIXX | BACKGRID
Tyler Cameron is leaning on Hannah Brown following the death of his mom, Andrea. Over the weekend, the 27-year-old model was spotted picking up the 25-year-old former Bachelorette from the airport in Florida, and on Monday, the two hit up the beach for a little fun in the sun with a group of friends. Hannah slipped into a white bikini, and Tyler went shirtless as they played a round of volleyball and went for a dip in the ocean. They even created a TikTok account with their friends called The Quarantine Crew. In one clip, the group of four guys and four girls dance to Megan Thee Stallion's song "Savage" in their swimsuits. The following day, Hannah and Tyler got their sweat on during a group workout session.
Tyler was famously runner-up on Hannah's season of The Bachelorette, losing out to musician Jed Wyatt. However, the two have remained close since then, and they even went out on a date after she broke off her engagement to Jed.
Tyler's mom died of a brain aneurysm in late February. She was 55. According to E! News, Hannah and Tyler are not dating, but she has been there for Tyler as he grieves. "She reached out immediately, and Tyler was grateful for her support. They have gotten closer recently, and he's really thankful to have her around," a source told the outlet. "Hannah knew his mother, and it's comforting to him to have her support and be around him and his family."
Hannah's dad, Robert, also recently weighed in on the relationship rumors when he commented on a photo of the two on Instagram, writing, "These two do get along very well together." Hmm . . . . See more of Hannah and Tyler's outings ahead.