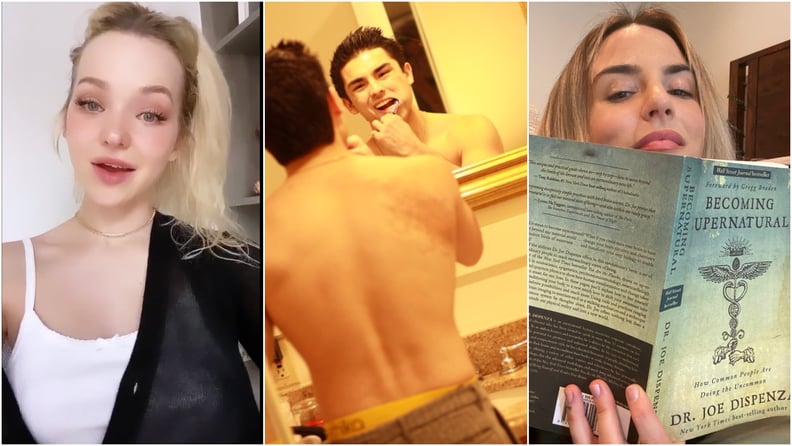 Dove Cameron
Diego Tinoco
JoJo
Dove Cameron
Diego Tinoco
JoJo
While we're all staying safe at home, celebrities have been sharing glimpses into their experiences on social media, posting everything from Instagram Live at-home concerts to their favorite workouts you can do straight from your living room. So we at POPSUGAR thought we'd check in with some of our favorite celebs for a little inspiration. Whether they're watching their favorite throwback film or learning to meditate with a new app, here are a few things they're doing to cope while social distancing.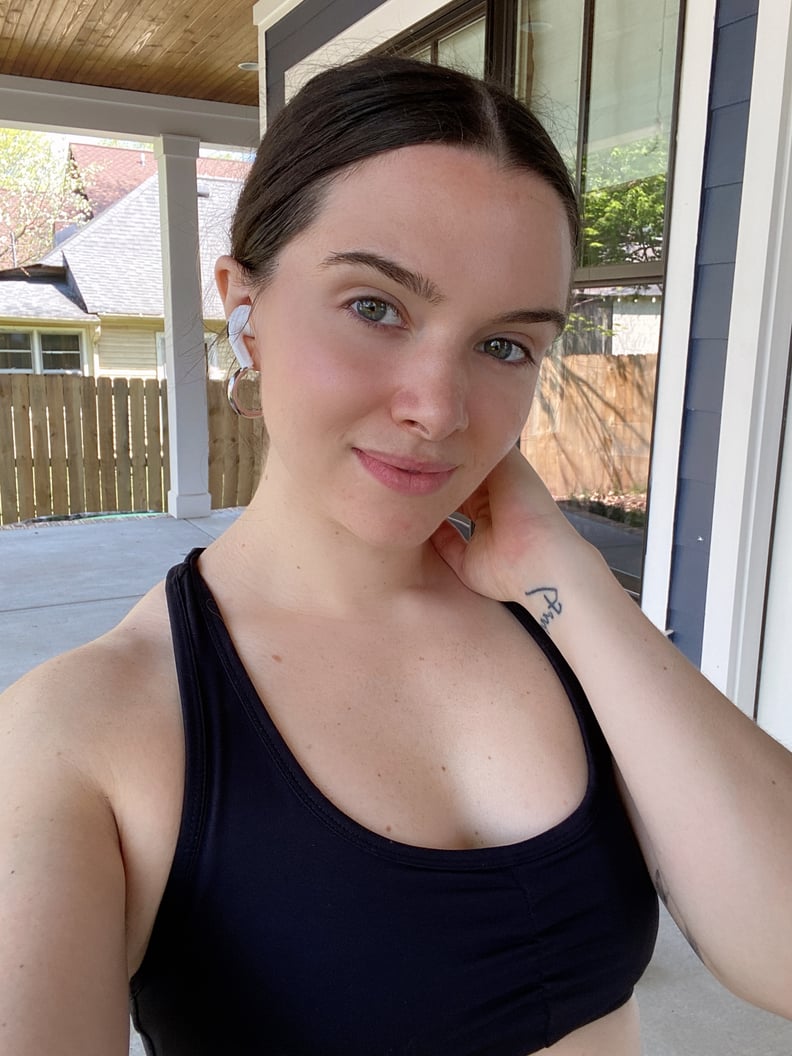 Katie Stevens
The Bold Type star Katie Stevens is all about wellness. "I've just been trying to check in on myself, and do a lot of self-care," Katie told POPSUGAR. "Whether it be meditating, cooking, a skin-care routine, working out, or snuggling with my husband. I think this time has been important for me to get internal with what I want and need. I'm a person who always needs to be doing something and taking care of everyone, and this has given me the ability to slow down and take care of myself!"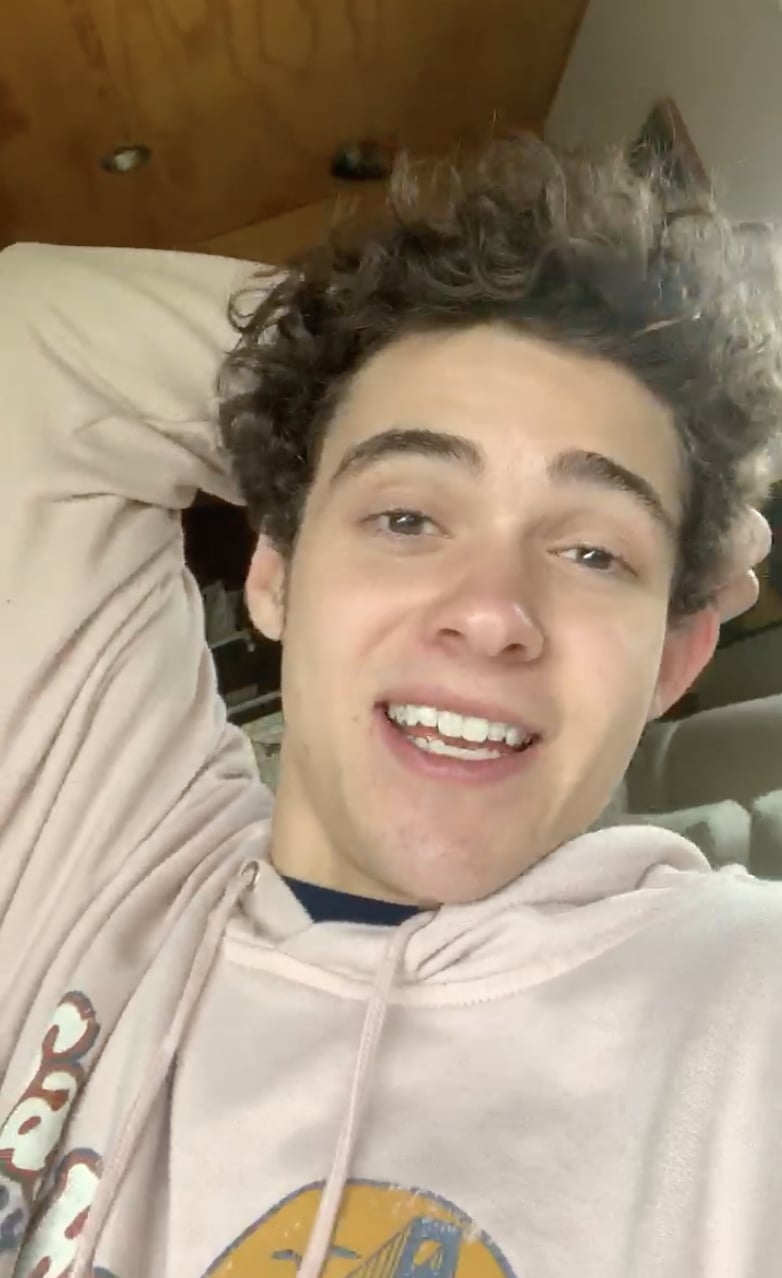 Joshua Bassett
High School Musical: The Musical: The Series star Joshua Bassett is spending time "watching a lot of old movies like Dead Poets Society, Good Will Hunting, Shawshank Redemption, all the greats," he told POPSUGAR. "Just taking it one day at a time."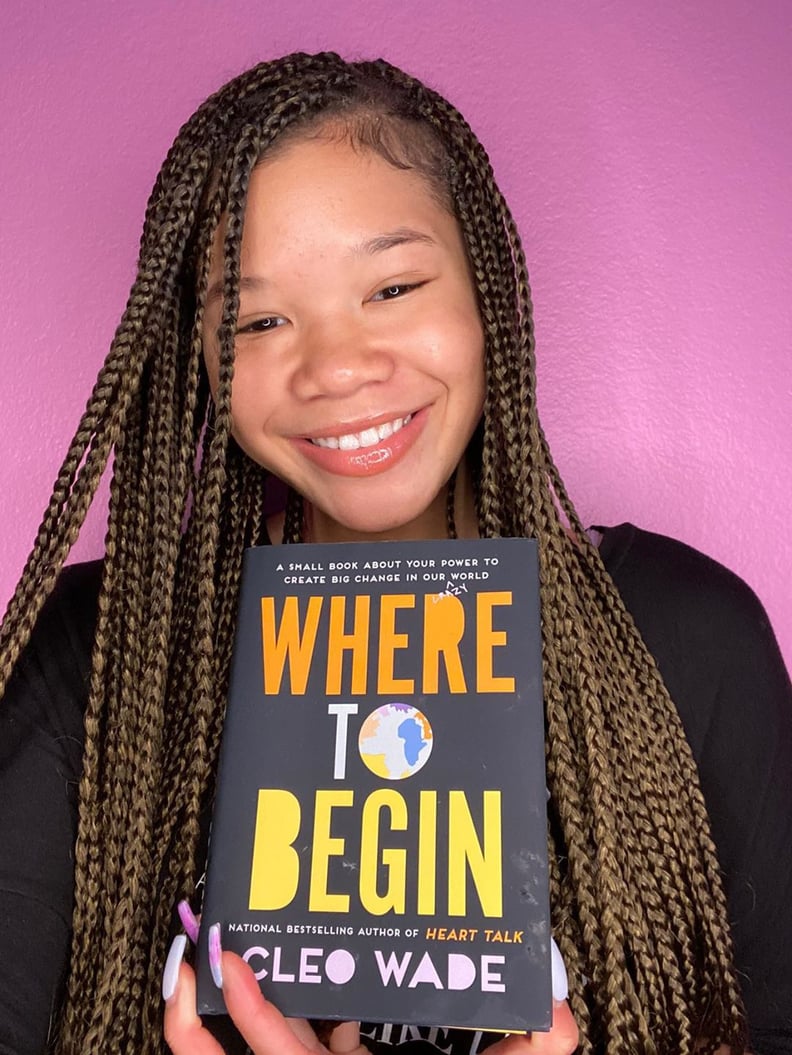 Storm Reid
Storm Reid is currently reading poet Cleo Wade's Where To Begin, which is all about harnessing hope to create big change in the world. "This book is an excellent form of inspiration when the world feels too crazy to handle," Storm told POPSUGAR.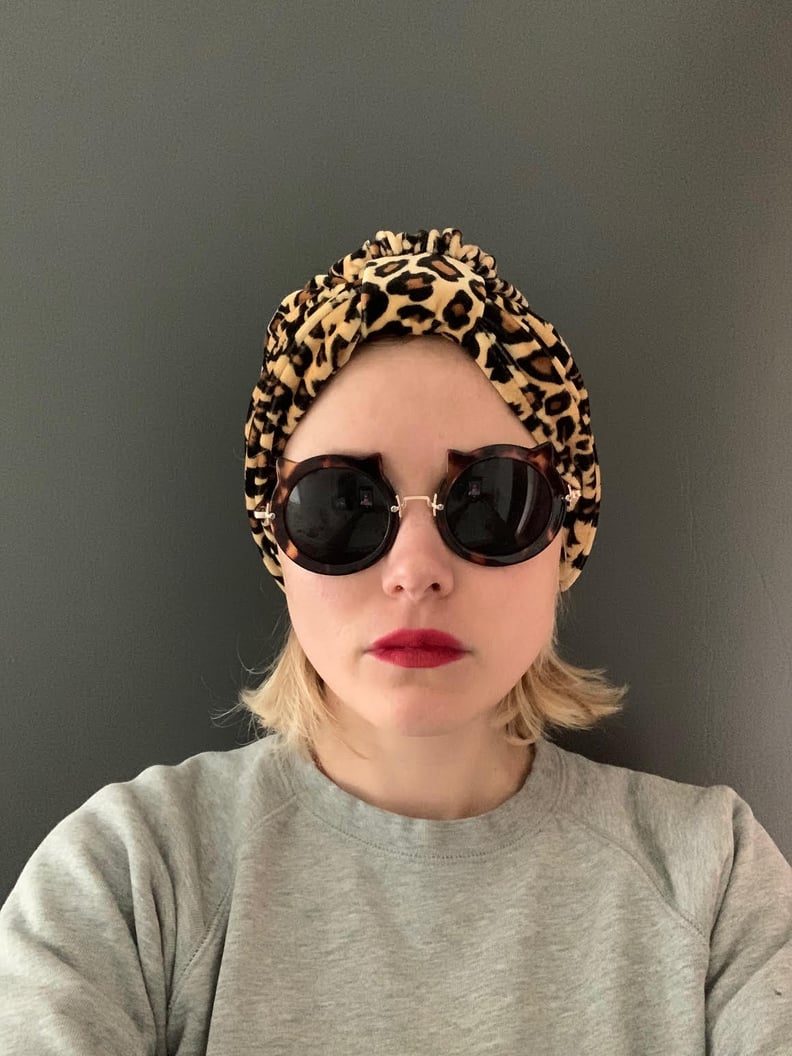 Alison Pill
Actress Alison Pill is taking a Marie Kondo approach to social distancing. "As you go through closets and drawers to organize and fill the time at home, you can find yourself very on trend with a mix of Carole Baskin/Norma Desmond vibes. (Honestly sometimes dressing up can be a day saver.)," Alison told POPSUGAR.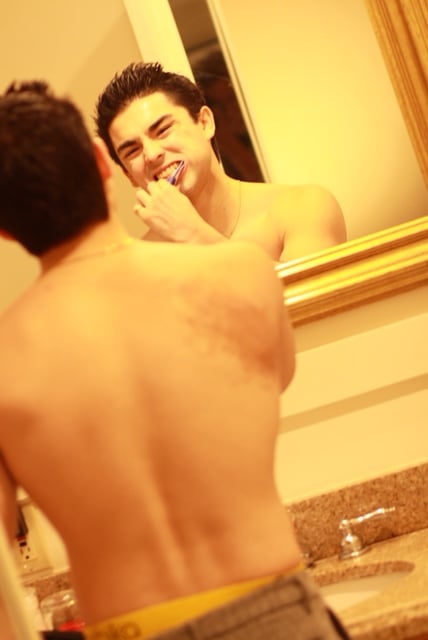 Diego Tinoco
On My Block star Diego Tinoco has focused on the self-care route. "Take care of yourself mentally and also take care of your hygiene," he told POPSUGAR. As you can see via his photo above, that currently involves "brushing my teeth 24/7 over and over again."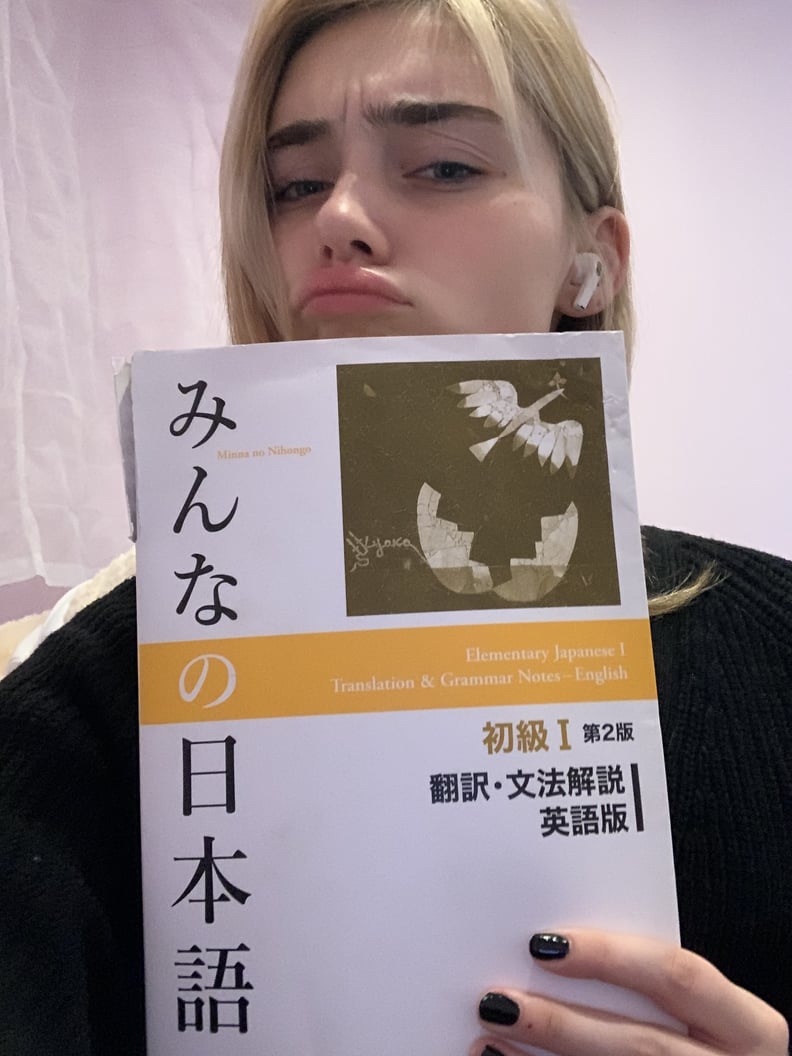 Meg Donnelly
Many people are taking this time to learn something new or practice skills, which is exactly what Meg Donnelly has been doing. "I've been speaking Japanese for years now, but always keep up with my lessons," she shared with POPSUGAR.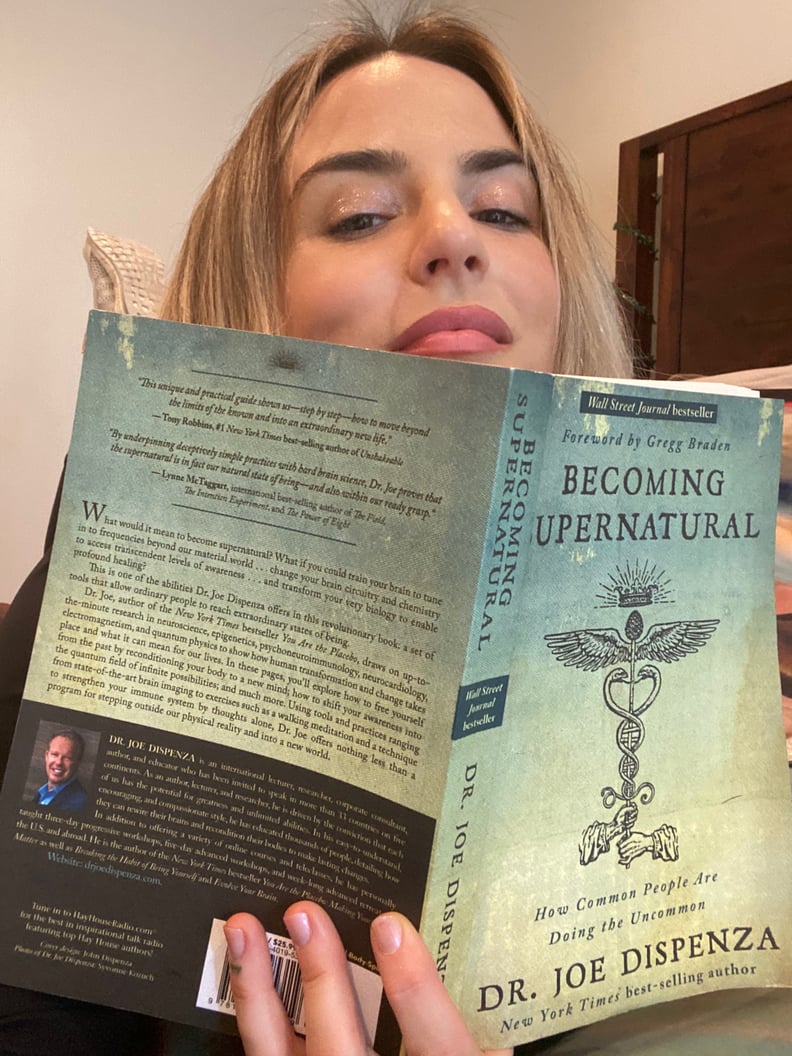 JoJo
If you need another book to add to your reading list, singer JoJo has been passing the time by reading Becoming Supernatural, which explores scientific information and ancient wisdom to teach you how to live a more mystical, spiritual life.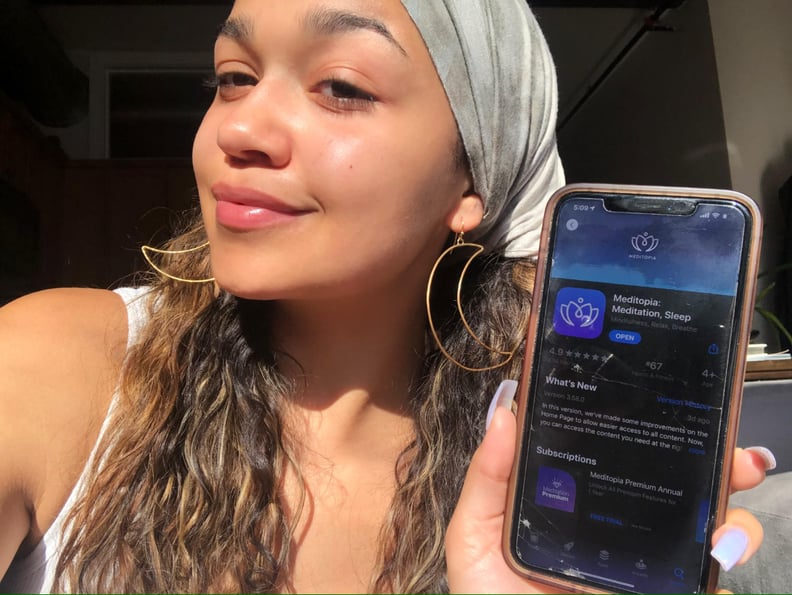 Madison Bailey
Outer Banks star Madison has turned to meditation. "Getting a little zen this quarantine," Madison told POPSUGAR. "If you're new to meditating I recommend using an app to guide you. Use this time to reconnect with yourself. Give yourself all of the self love!"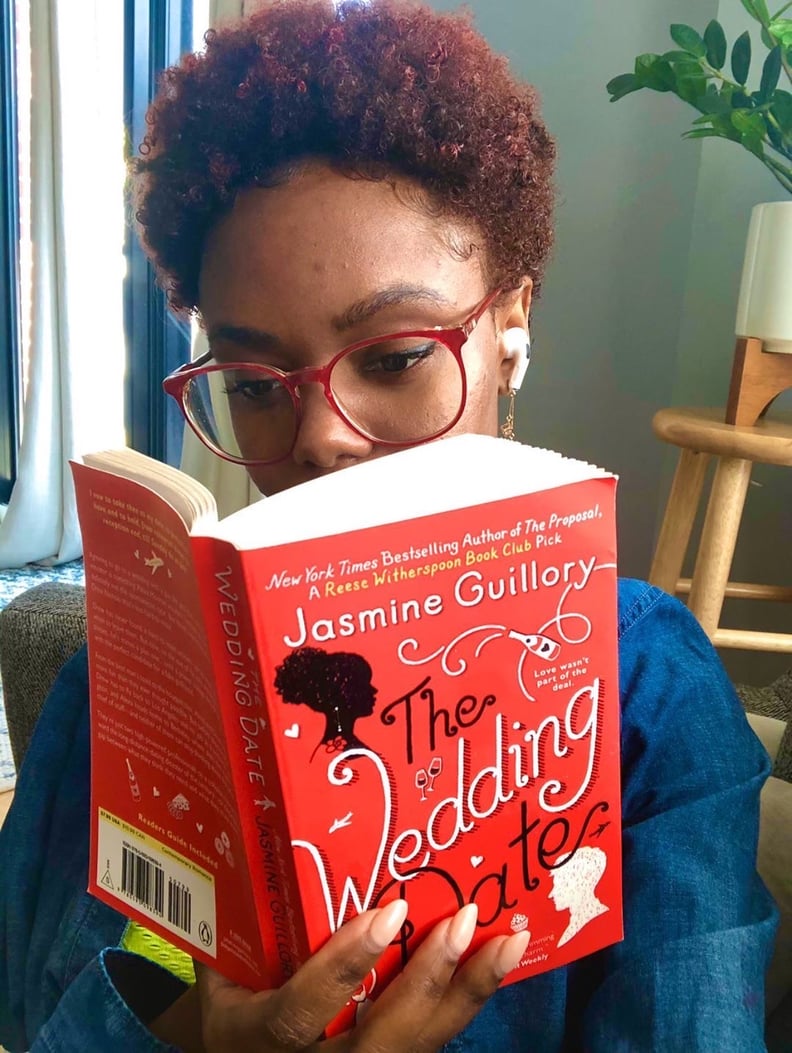 Ashleigh Murray
Ashleigh's been digging into The Wedding Date by Jasmine Guillory. "I've been obsessed with this book!! And her second one, The Proposal ❤️," she shared with POPSUGAR.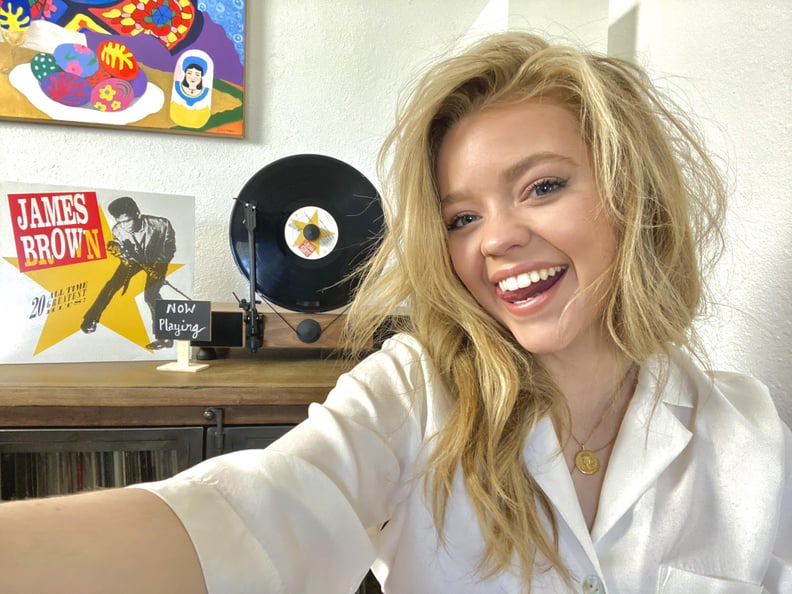 Jade Pettyjohn
Little Fires Everywhere star Jade Pettyjohn says, "There's a power in allowing yourself to feel good, when the world gives you every reason not to." Her answer to that? Music! "I put on my favorite records and I dance. I have had a 100% success rate in curing those quarantine blues."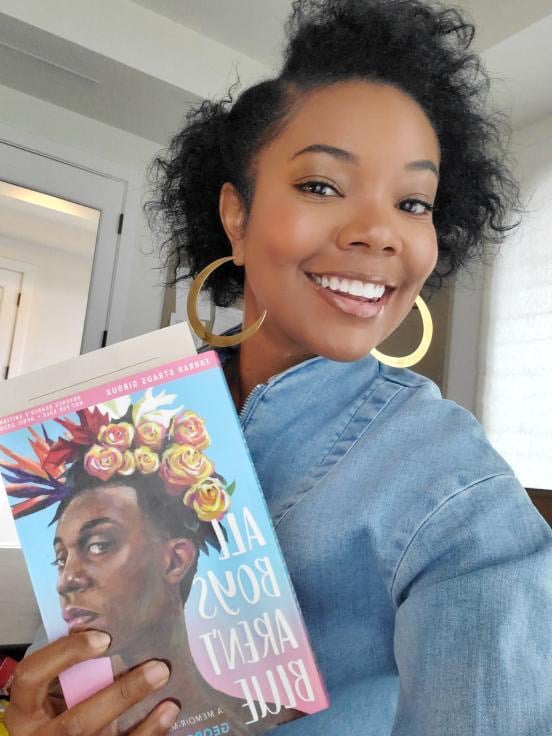 Gabrielle Union
Gabrielle has been diving into All Boys Aren't Blue, a memoir by LGBTQ+ activist George M. Johnson. The book, which will be released on April 28, is a collection of essays exploring queer identity, masculinity, and more.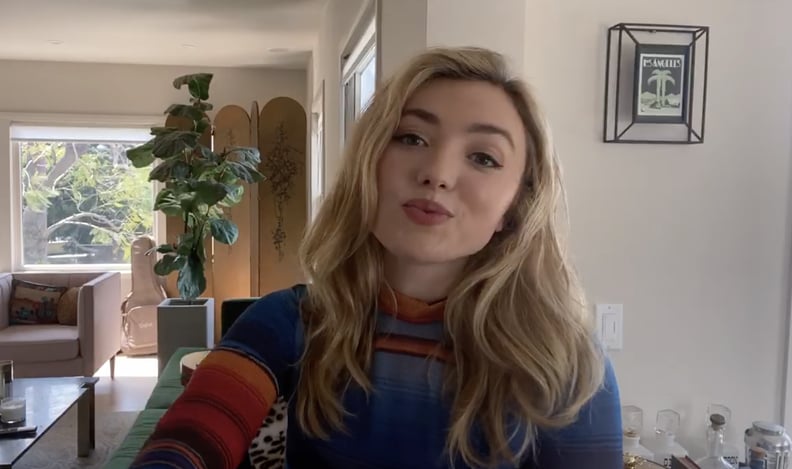 Peyton List
Peyton's been spending her time watching a few throwback films. "Movies I'm watching right now are honestly just movies my parents go, 'You haven't seen that yet?!' So one of them is Moonstruck, with Cher and Nicolas Cage. I just watched that for the first time the other night and they were right, it's such a good movie," she told POPSUGAR. "I've been rewatching John Hughes movies because my little brother hasn't seen them. So, Sixteen Candles, The Breakfast Club — all of those."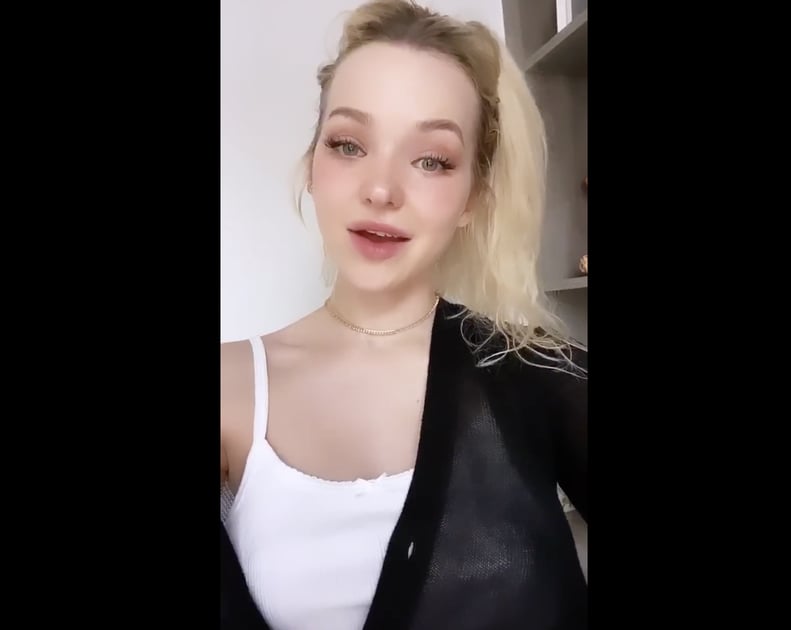 Dove Cameron
Dove and her boyfriend Thomas Doherty have been passing the time like many of us: with some excellent binge-watching. The duo has watched everything from Ozark to RuPaul to The Office!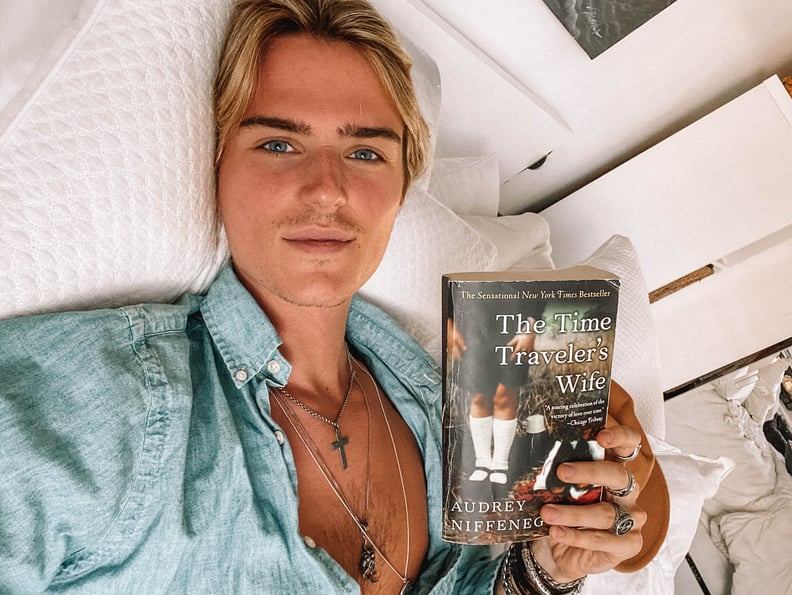 Luke Eisner
Tall Girl star Luke is staying safe at home while reading — and at the same time, learning a few lessons in romance. "The Time Traveler's Wife is unbelievably written," Luke told POPSUGAR. "Quarantine is a great time for us fellas to brush up on how to treat a girl. My mom always said a quick dive into a few romantic novels is the best way to do it and I'm sticking to it."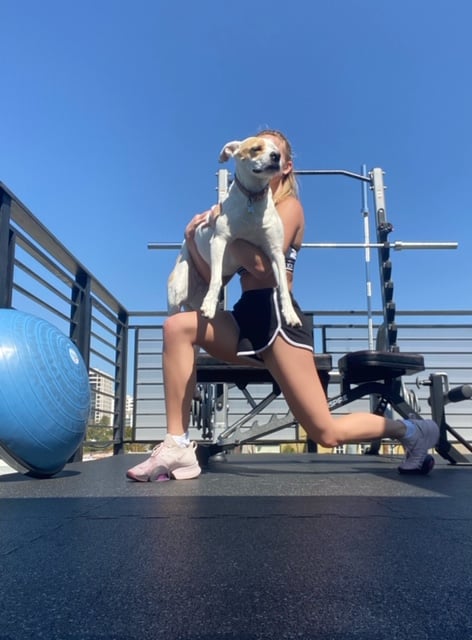 Sydney Sweeney
Euphoria star Sydney Sweeney has arguably one of the best ways to spend time while social distancing: working out, snuggling, and binge-watching her favorite shows with her very cute pup, Tank.