Hugh Jackman Uses Emmy Nomination to Roast Ryan Reynolds
Hugh Jackman Uses His Emmy Nomination as a Chance to Roast Ryan Reynolds, Naturally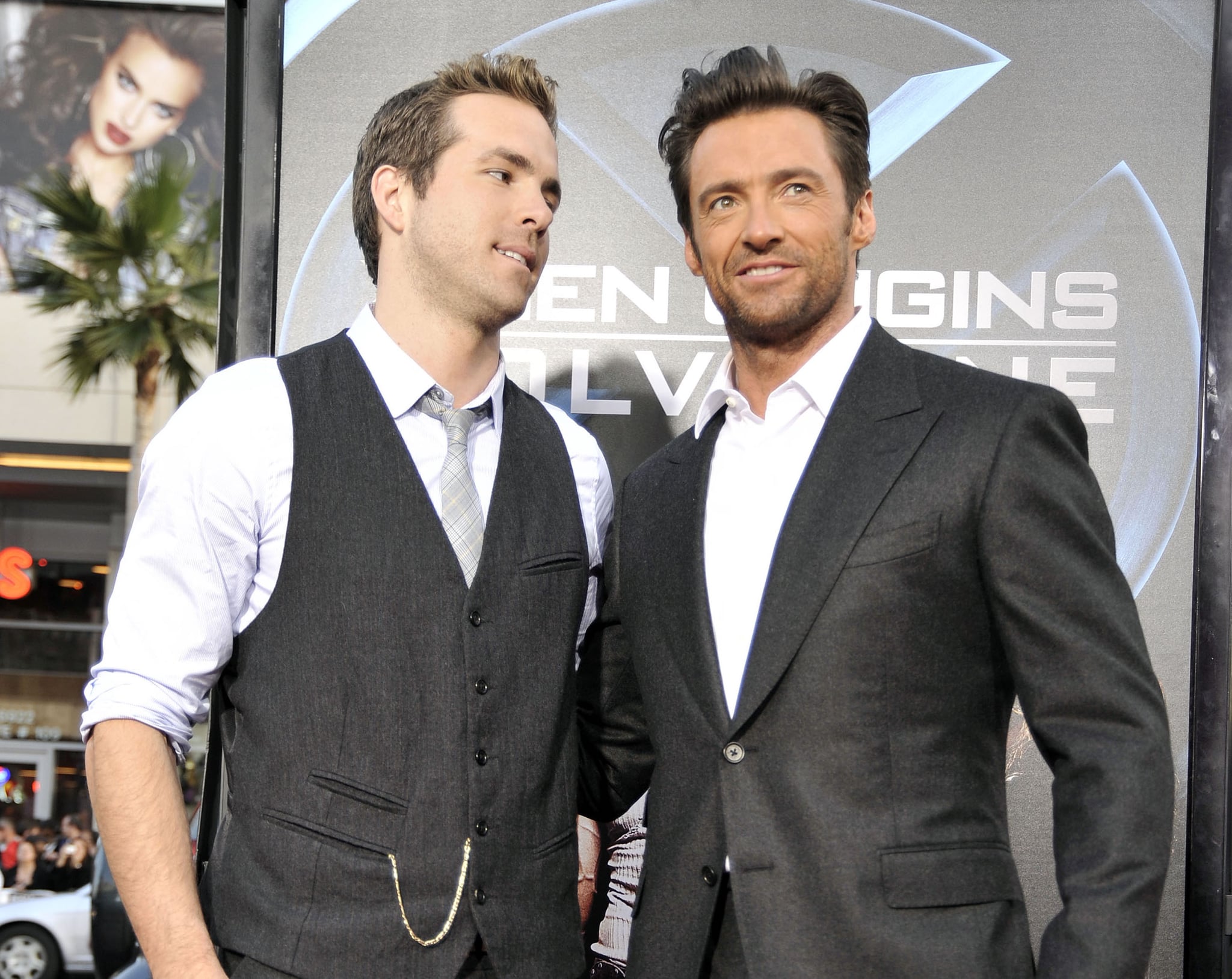 And so the faux feud between Hugh Jackman and Ryan Reynolds rages on! The actors' famous rivalry was reignited on Tuesday when Hugh snagged an Emmy nomination for outstanding lead actor in a limited series or movie — and Ryan snagged none. Hugh earned the nod for playing superintendent Dr. Frank Tassone in HBO's Bad Education, but of course, Ryan isn't quite convinced he's worthy of winning the award.
In a hilarious video Hugh shared on both Instagram and Twitter, Ryan celebrates his so-called frenemy's accomplishment. "Buddy, congratulations! You just got an Emmy nomination. That's just crazy. That's crazy, not because you don't deserve it," the Deadpool actor says, adding a hesitant "well" at the end. Hah! Hugh captioned the clip, "Careful Bub ... you're looking a bit green."
But the roasting didn't stop there. While speaking with the Associated Press about being an Emmy nominee, Hugh simply couldn't resist bringing up Ryan, saying, "I don't think he's going to get out of bed for three days. There could be a lot of bitterness and anger . . . it's gonna be a tough day for him." He dragged Ryan's wife, Blake Lively, into it, adding, "Good for Blake. Just to have him in bed for three days will be a real break."
The funny feud between @RealHughJackman and @VancityReynolds continues with Jackman joking that his #Emmy nomination might leave pal Reynolds feeling bitter. pic.twitter.com/Ga8sJYqdcU

— AP Entertainment (@APEntertainment) July 29, 2020
Ryan and Hugh's ongoing squabble dates way back to 2009 when they costarred in X-Men Origins: Wolverine. Since then, they've routinely poked fun at each other during interviews and playfully cut each other down on social media, each exchange just as hilariously passive aggressive as the next. They briefly called a truce in February 2019, but clearly couldn't stick to it, as they broke the ceasefire merely a week later while making ads for each other's companies. This past April, Hugh explained on The Late Show With James Corden that Ryan started their feud in the first place because of his "insatiable need for attention." No matter who truly started it, one thing's for damn sure: we never, ever want it to end.