The Most Memorable Moments of Jennifer Lopez and Alex Rodriguez's Romance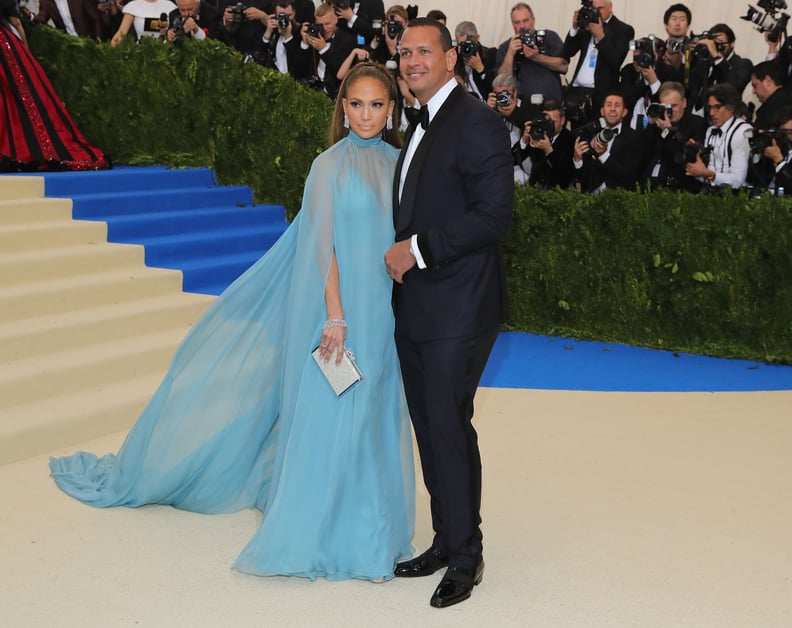 Getty | Neilson Barnard
Hollywood might have one fewer power couple now: news broke last week that Jennifer Lopez and Alex Rodriguez have split, though they are reportedly trying to work things out. After a two-year engagement and a four-year relationship, the duo allegedly broke off both their engagement and their relationship altogether. The timeline of their highly public relationship, however, goes back much further than you might think: they actually met more than a decade before they reconnected and started dating in 2017!
Ahead, we're recapping every major moment in the couple's public relationship, from their casual first meeting to their years-later reunion and their very public engagement and family life. Check out a complete timeline of their relationship in the gallery ahead.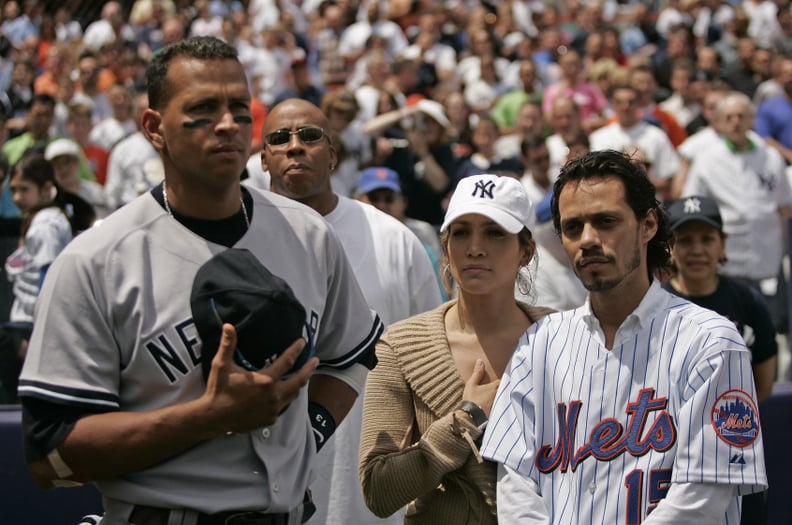 May 21, 2005: Lopez and Rodriguez Meet at a Yankees-Mets Game
Lopez attended the Yankees-Mets game with her then-husband, Marc Anthony, and the celeb couple met several of the players before the game, including Rodriguez, then the star third baseman for the Yankees.
"We shook hands, and it was this weird electricity for, like, three seconds," Lopez told Sports Illustrated. "Three to five seconds of looking at somebody right in their eyes, and getting stuck."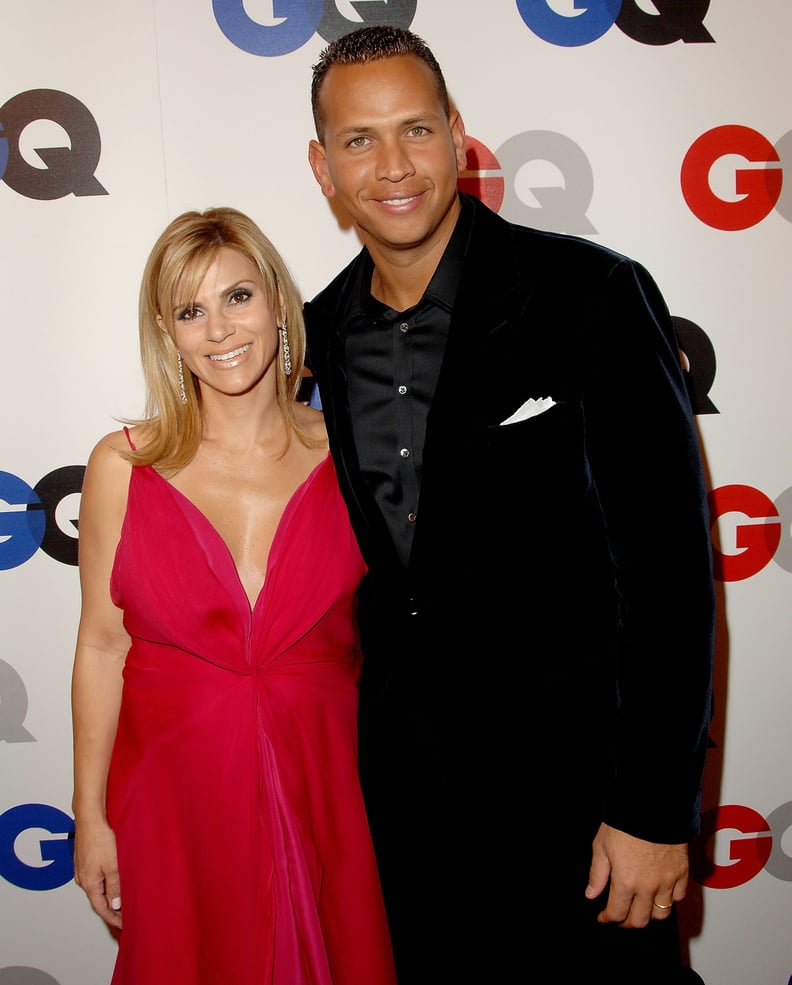 2008: Rodriguez and Wife Cynthia Divorce
In July 2008, Rodriguez's wife, Cynthia, filed for divorce only months after giving birth to their second daughter, Ella (they also share another daughter, Natasha, born in 2004). According to ESPN, her divorce filing accused Rodriguez of "emotionally abandon[ing] his wife and children" and "extramarital affairs and other marital misconduct." The divorce was finalized in September.
July 2011: Lopez Splits With Anthony
Lopez and Anthony announced their separation in July 2011, marking the end of Lopez's third marriage. The couple have two children, twins Maximilian "Max" David and Emme Maribel, born in 2008.
Although they separated in mid-2011, neither actively pursued a legal divorce until April 2012, when, according to TMZ, Anthony filed for divorce, citing "irreconcilable differences." The divorce took two years to finalize.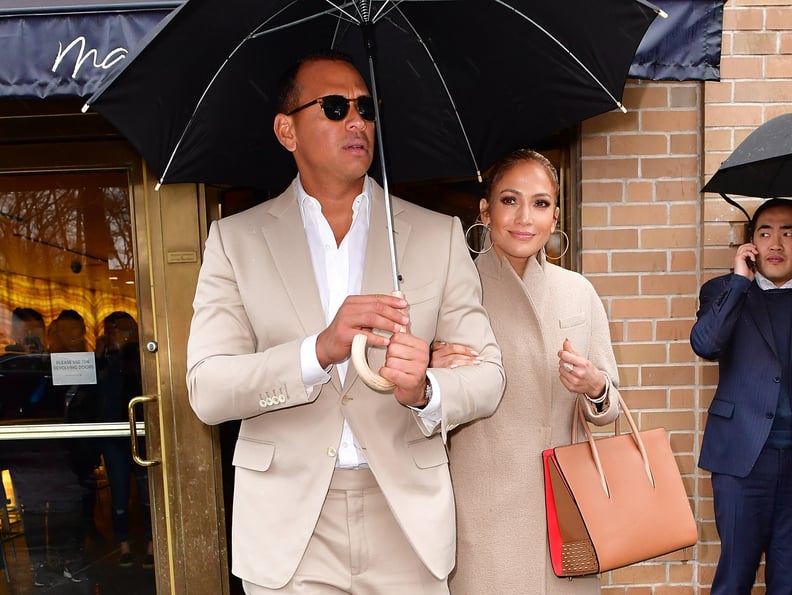 February 2017: Lopez and Rodriguez Reconnect
Almost 12 years after their first meeting, the pair ran into each other again, and the sparks were still there. "I was having lunch somewhere, and I saw him as he passed by," Lopez revealed on The Ellen DeGeneres Show. "Afterwards, I went outside, and for some reason I felt like tapping him on the shoulder . . . He texted me, said, 'Let's go out to dinner,' and I said, 'OK.' We had a nice dinner."
Over the next several months, the couple were spotted together out in public on several occasions, leaving restaurants and walking around.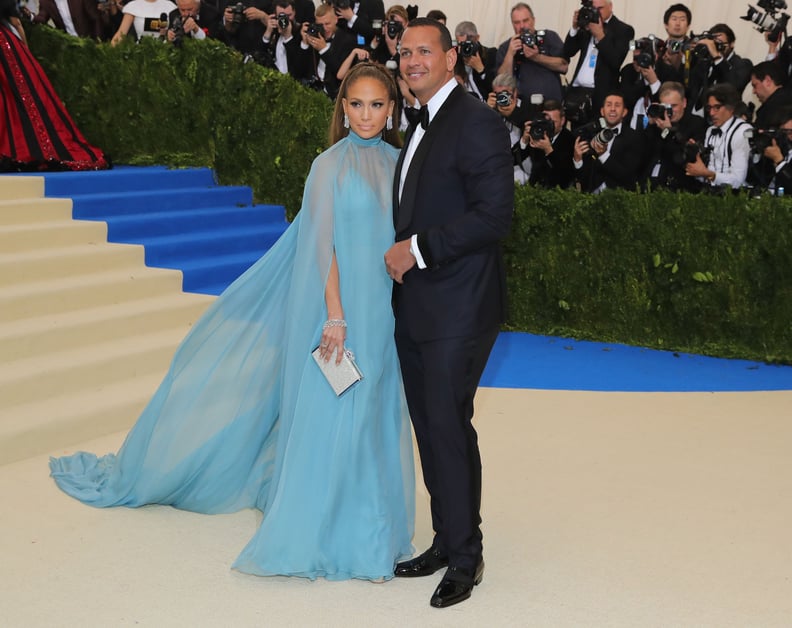 May 2017: Lopez and Rodriguez Attend the Met Gala
The new couple made their first red carpet appearance together at the 2017 Met Gala. From that point on, the duo became red carpet staples, appearing at award shows, premieres, charity events, and more, always looking exceptionally well dressed!
March 9, 2019: Lopez and Rodriguez Get Engaged
Rodriguez proposed while they were on vacation together in the Bahamas, and Lopez shared it in true celeb fashion: an Instagram picture with no caption other than a series of heart emoji. Rodriguez also shared the big moment on his own Instagram, captioning the same picture, "She said yes."
September 2019: Lopez and Rodriguez's Engagement Party
The couple shared pictures from their glamorous engagement party, despite not having specific plans for setting a wedding date at the time. "We're talking about it, but we don't have any firm plans . . . and we're talking about a lot of places [to get married in], but I don't know yet," Lopez told Entertainment Tonight shortly before.
September 2020: Lopez Opens Up About Pandemic Family Life
Lopez and Rodriguez spent most of the year keeping their blended family, including their four children between them, as safe and comfortable as possible. Despite the challenges, Lopez revealed to People that at least one good thing came out of it all: nightly family dinners!
"Because Alex and I have both separately and now together lived a gypsy-type life, as both of our careers require tons of travel," she explained. "The blessing of the quarantine for us was having dinner with the kids every night, for months and months. I don't think that would've ever happened, and probably reminded us how much we need to do that more."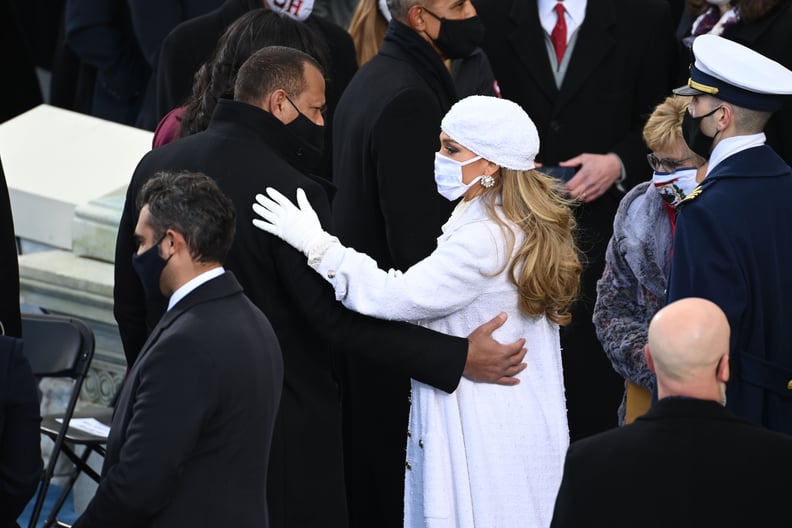 January 2021: Lopez Performs at the Biden Inauguration
In what would be one of their last public appearances before their rumored split, Lopez and Rodriguez attended the presidential inauguration. Lopez performed "This Land Is Your Land" and "America the Beautiful" at the ceremony while Rodriguez sat nearby.
That same month, Lopez opened up to Elle about having to postpone their wedding — twice.
"We postponed the wedding twice. We had planned what we really, really wanted to do, [but] I don't know if we'll be able to re-create that. We canceled it, and since then we haven't really talked about it. There's no rush. We want to do it right when we can do it . . . We just have to wait to see where the world lands."
March 2021: Lopez and Rodriguez Reportedly Break Up, Then Reconcile