Kate Winslet Is a Mom of 3 — Meet Her Kids, Mia, Joe, and Bear
Out of all the high-profile celebrity parents out there, Kate Winslet may have the most intricate blended family dynamic, yet she makes it look so effortlessly easy. A quick rundown for those who aren't familiar with the "Titanic" star's romantic history: she married Jim Threapleton in 1998, they had a baby girl, Mia Honey Threapleton, in 2000 and divorced one year later; she married Sam Mendes in 2003, gave birth to their son Joe Alfie Mendes that same year, and then they split in 2010; in 2012, she married her current husband, Edward Abel Smith, and they have one son together named Bear Blaze Winslet. The blended family, and a happy one at that, now reside in the UK.
In a 2014 interview with Delaware Online, Kate explained the impact of parenthood on her life, saying, "I have been a parent since I was 25. That's a large chunk of my adult life. Mother or father, it transforms you completely." While having three children so sporadic in age does come handy at times, Kate says other times can be very "logistically . . . complicated." In her March 2015 cover story for "Harper's Bazaar UK," she explained, "Because of the age gaps, each of my children is at such a different stage . . . And emotionally too, they all have very different things they need from me." She wouldn't change any of it though — she says having her three kids "is so much fun."
Read more about Mia, Joe, and Bear ahead!
Mia Honey Threapleton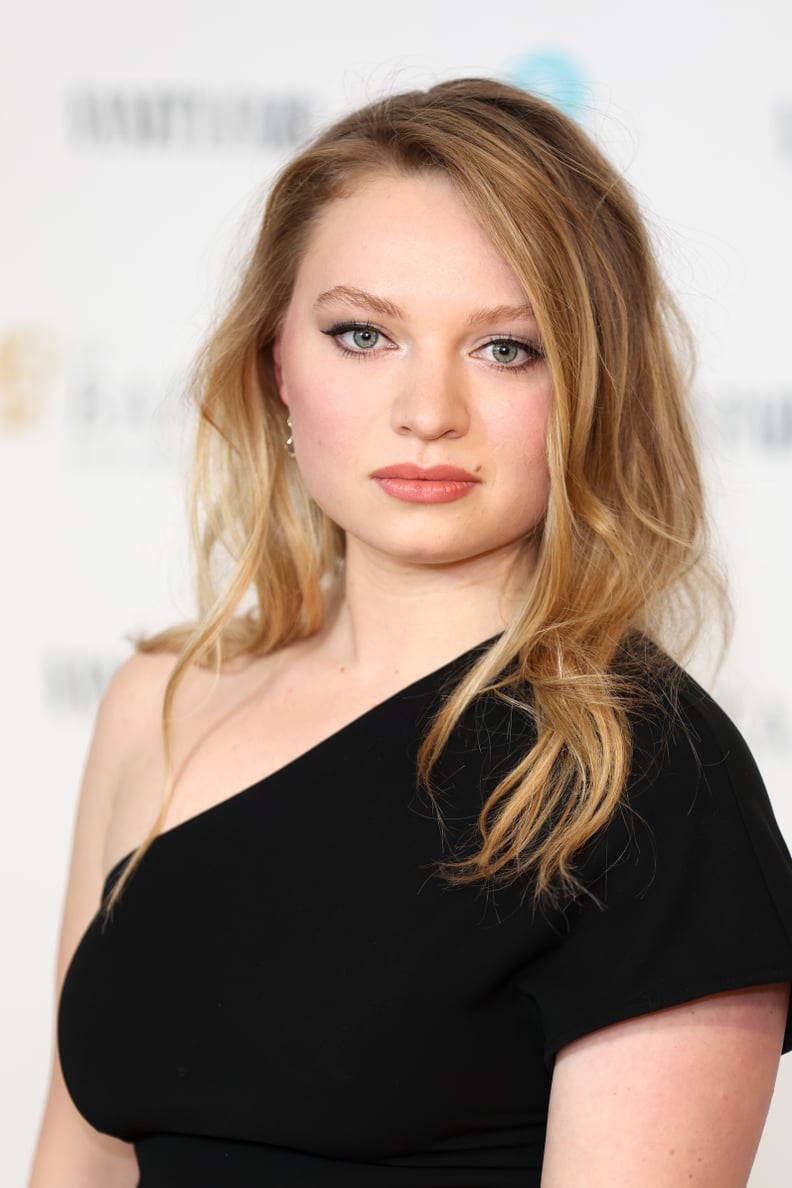 Mia Honey Threapleton is Kate's oldest child and only daughter, whom she shares with ex-husband and British film director Jim Threapleton. Mia was born on Oct. 12, 2000. Taking after both her parents, Mia has already dipped her toes in the acting pool. The 22-year-old made her onscreen debut at just 14 years-old in the 2014 film "A Little Chaos" but is most known for her role in the 2020 psychological thriller "Shadows." Despite growing up with a mom like Kate, Mia previously recalled to Variety that she never visited sets much growing up. "It was always a special treat. It's a very different experience when it is happening to you, and not just something I was getting to observe from time to time," she explained. "I really understand why my mum has always impressed on us how hard the work is."
Most recently, Kate and Mia brought their relationship onscreen in the 2022 television film "I Am Ruth," in which the two play a mother/daughter duo. "For sure, there was some personal overlap," Kate told Variety of what it was like working with her daughter. "It's a mother/daughter story: it is inevitable. We know how to push each other's buttons." The proud mom also praised Mia's performance, saying that she was "impressed" by her every day throughout the shoot.
Joe Alfie Mendes
Born on Dec. 22, 2003, Joe is Kate's eldest son, whom she shares with ex-husband Sam Mendes. The actor was a virtual guest on "Jimmy Kimmel Live!" back in January 2021 and opened up on how quarantine life was difficult for her kids, especially Joe. "I think it's hard on all of them, but he's very musical, so he's able to Zoom with his mates and make music," she said. The mom added that in the UK, you can get your driver's license at 17 years old, so that was something he was looking forward to — a job Kate joked would fall on her husband, not her.
Bear Blaze Winslet
Born on Dec. 7, 2013, Bear Blaze Winslet is the actor's youngest child, whom she shares with husband Edward Abel Smith. A few months after his arrival, Kate appeared on "The Ellen DeGeneres Show" and dished on how her son's unique name came to be. "We settled on Bear early on," she explained, adding that it was "really lovely" to have her elder kids, Mia and Joe, so involved in the baby name process. However, the name "Bear" had always been a possibility in the back of Kate's mind as she had a close friend with the same nickname growing up. Then she went on to share the wild story behind her son's middle name: "And then Bear's second name is Blaze because my husband and I met in a house fire basically . . . and the house burned down and we survived. But we wanted something of the fire," she told the daytime host.
Bear also confessed to his mom at the time that he wants to be an "actress" when he grows up, she told Kimmel. "Sign me up! Just, just, just do it mom, sign me up!" Kate laughed, reminiscing. She gave her youngest major kudos for being the funny one in the family.