How Many Kids Does Kit Harington Have?
Kit Harington Talks Fears About Climate Change's Effects on His Kids: "It's a Regular Conversation"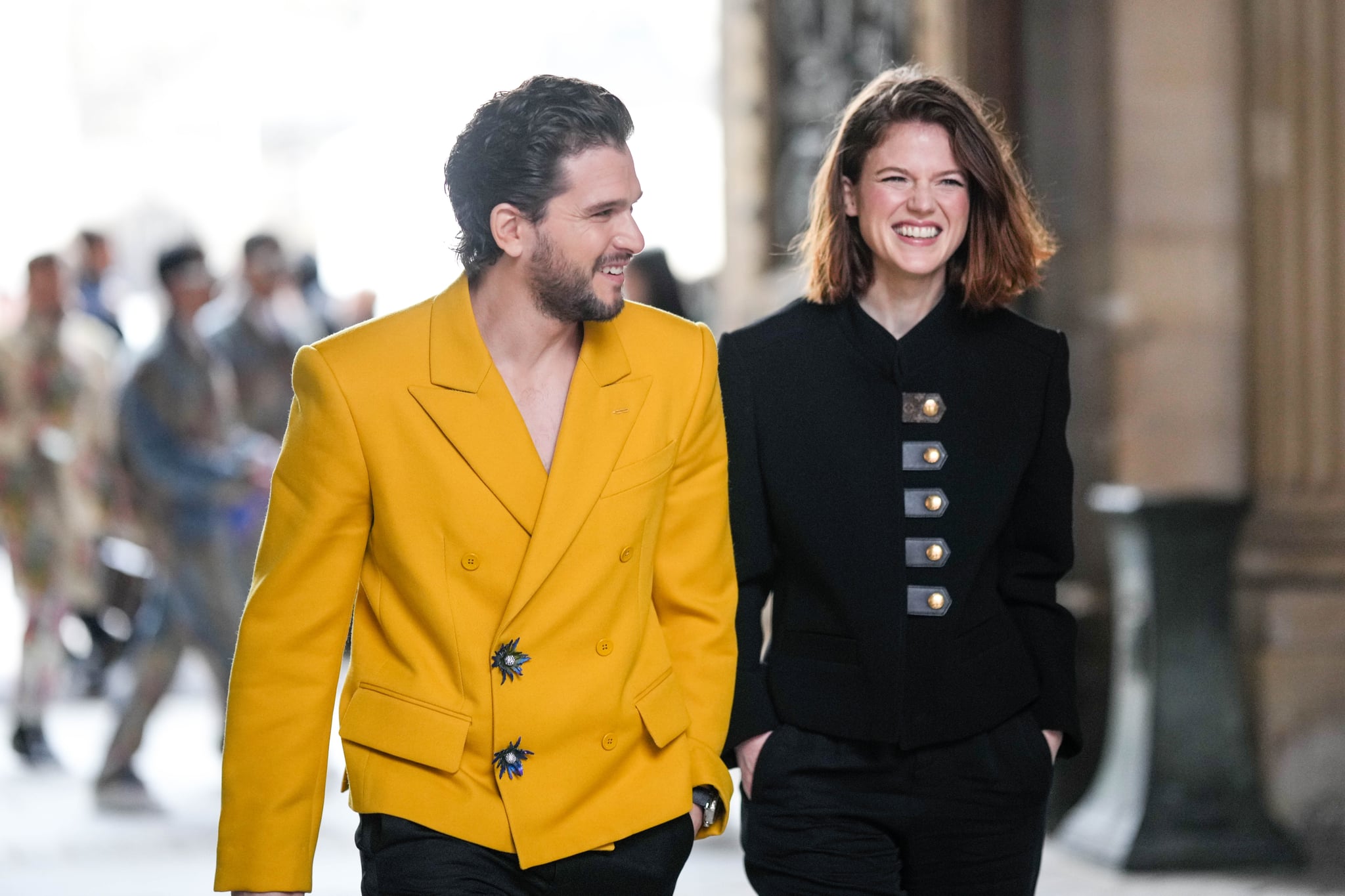 Just like Jon Snow worried about winter coming for eight straight "Game of Thrones" seasons, Kit Harington is concerned about imminent existentially threatening weather-related events — namely, climate change and the effect it will have on his kids. In a March 15 interview with Entertainment Tonight, the star opened up about his worries about the world his children will inherit, saying that he and wife Rose Leslie often speak about the implications of our rapidly warming world.
"It's a regular conversation that my wife and I have about our son, and she's pregnant at the moment, so, for our children's future. I look at it in some ways like, our parents' generation were oblivious. We're becoming very aware," Harington explained. "And it would be our duty, and my children's duty to deal with it. It'll be the great challenge of their generation, but it doesn't stop at being the challenge of ours as well."
Currently, Harington is starring in a show called "Extrapolations," an anthology series that explores the different ways climate change is affecting and will affect human life. The show, which also stars Meryl Streep and Eiza González, premieres on Apple TV+ on March 17.
Harington already shares one child with Leslie, who starred alongside him as the wildling Ygritte on "Game of Thrones." While his character Jon Snow and Ygritte never have had their chance to try out a life together, in real life, Harington and Leslie tied the knot in a romantic Scottish ceremony in 2018, and they are now expecting their second child. Harington broke the news about his growing family on a Feb. 3 episode of "The Tonight Show Starring Jimmy Fallon," saying that his first child is "about to get the shock of his life."
Ahead, learn more about Harington and Leslie's kids.
Kit Harington and Rose Leslie's Son
Harington and Leslie welcomed their first child, a son, in February 2021. In an August 2021 interview with Access Hollywood, Harington opened up about fatherhood. "Everyone goes, 'Look, it's big, what you're about to go through is big,'" he said. "You have no way of knowing that until it happens. Then, what surprises you is you go, 'Oh, this goes on forever.' Like, you don't get a break from it," he continued, saying that he's been amazed by how his son's arrival has changed his life. "Every day, I wake up and I look after this little human and now we're part of a unit together. I think the thing that surprises me most about fatherhood is you are now a unit, the three of you, and that's a whole new dynamic you need to find. I pretty much find every day as he grows and changes — how does that change you? It's a beautiful thing, it really is."
Leslie initially revealed her first pregnancy in a September 2020 photo shoot in Make Magazine. In April 2022, she opened up about coparenting with Harington in an issue of Harper's Bazaar. "There were many satisfying moments," she said of raising her son with Harington while she was filming HBO's "The Time Traveler's Wife." "We had an understanding that when our son cried in the middle of the night, it was on Kit to go and look after him, as I would have to wake up early to work. It was kind of glorious."
Kit Harington and Rose Leslie's Baby No. 2
Harington revealed that he and Leslie are expecting another baby in an interview on "The Tonight Show Starring Jimmy Fallon" in February. "I'm not sure he's quite conceptually understood it just yet. We're trying to get him ready for it," Harington said of his oldest child's perspective on his incoming sibling. "We point to Rose's tummy and say, 'Mummy's baby, mummy's baby.' And he points at his tummy and goes, 'My baby.'"
Harington also added that he's "terrified" for the arrival of his second child — and not just because of climate change. "You know, with the first baby, you're like walking on clouds and dancing through fields of daisies for nine months. Well, the man is anyway. But this time . . . the reality check comes much shorter," he said. "You get practical real quick."