Do Kourtney Kardashian and Travis Barker Want a Baby?
A Kravis Baby? Kim Kardashian Says There's a "Chance"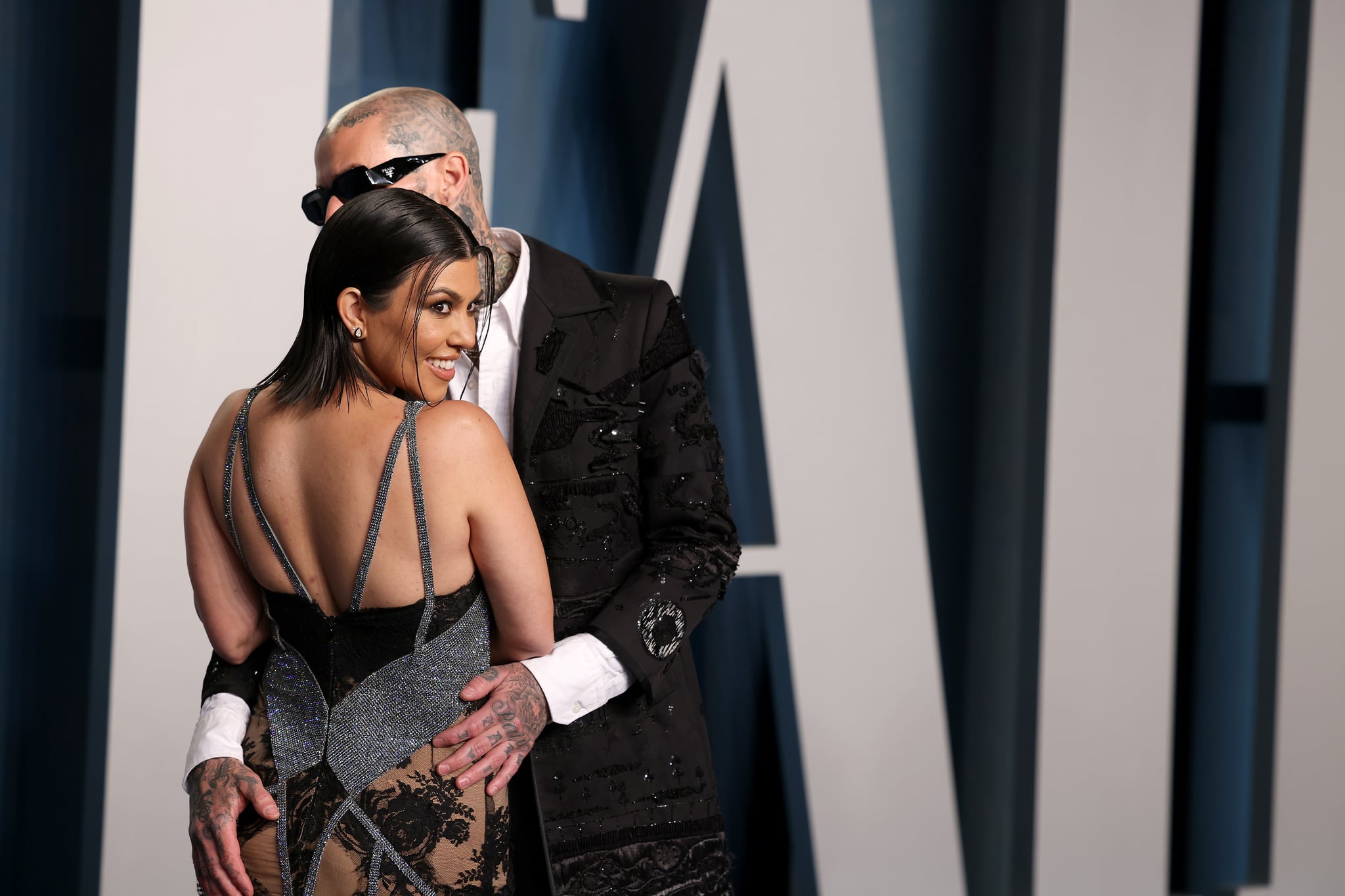 Image Source: Getty / John Shearer
A kid might be in the cards for Kourtney Kardashian and Travis Barker. In the upcoming reality-television reboot "The Kardashians," the couple offers insight into the possibly of them having a child together. This, of course, wouldn't be either star's introduction to parenthood: Kardashian, 42, shares three children with ex-boyfriend Scott Disick, while Barker, 46, has three children with ex-wife Shanna Moakler.
In the official trailer for "The Kardashians," Kardashian plainly states her desire to conceive again. "Travis and I want to have a baby," she says. Also included is footage of Kardashian and Barker apparently at a doctor's appointment together. In an interview with Entertainment Tonight to promote the show, Kardashian elaborated on the experience: "It's a beautiful thing that we'd love to have happen, but the journey is a bit hard." Kris Jenner added, "And emotional."
Kim Kardashian has also spoken about the couple's potential next chapter. "You'll see their journey. I think when you find love that you can't love without, and there's still a chance — she's in her early 40s — they definitely want to see what life would be like with a baby. They share their whole story and have been super open," she said on "The Ellen DeGeneres Show." "I think people will really want to see how cute they are and how much they make out."
Kardashian and Barker first sparked dating rumors in January 2021 and confirmed their romance shortly after, around Valentine's Day. They got engaged at the Rosewood Miramar Hotel in October 2021 after less than a year of dating, although they'd been friends for years. Following their appearance at the Grammy Awards in Las Vegas on April 3, the couple had a marriage ceremony at the One Love Wedding Chapel complete with an Elvis Presley impersonator. Missing, however, was an actual marriage license. Kardashian wrote afterward, "Practice makes perfect."