Leslie Jones Stopping Olympic Commentary Amid NBC Disputes
Leslie Jones Plans to Stop Live-Tweeting the Olympics After Alleged NBC Pushback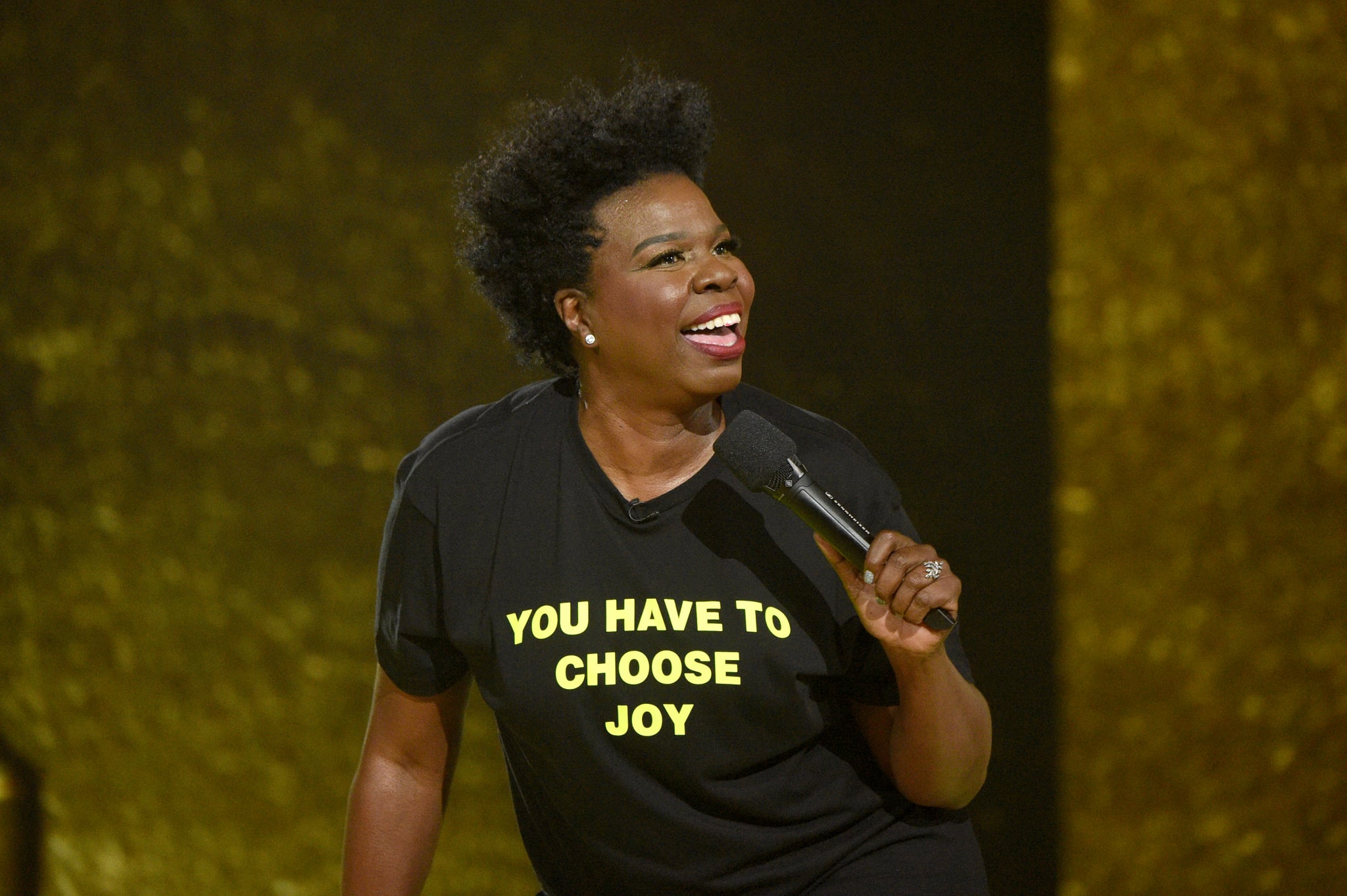 Leslie Jones's Olympic Games commentary is always a treat — and the 2022 Winter Games are no exception! However, following alleged pushback from NBC, Jones announced on Monday that she may have to stop her live narration. "i m starting to feel like this should be my last olympics i live tweet," she wrote of the Beijing Games. The comedian has been sharing videos of NBC's coverage — including her predictions of the scores of figure skaters, why she won't go skiing after watching the competitors, and more — since the Games kicked off on Feb. 4.
While announcing her departure from live commentary, Jones was seemingly referring to NBC as she wrote, "I'm tired of fighting the folks who don't want me to do it. They block my videos and they get folks who think they can do it like me. And I'm tired of fighting them. I love the athletes and they love me doing it. And I know ya'll love it. But now it's just gotten too hard. And no one is fighting for or with me. Soooo I guess I'll leave it to the professionals. But thank you for all the love." She added, "Leslie Jones does [not] stay anywhere I'm not welcomed. #uptoyallnow."
Jones directly addressed NBC in one post where she was delivering commentary about Karen Chen's ice skating routine for Team USA. "I have watched Olympics since I could walk lol. Me and my dad. So this is from my heart. Y'all should be asking @NBCSports why they don't see that," she said of her skill set.
Actress Holly Robinson Peete commented, "Yeah your commentary is great and you should be doing this on Peacock like snoop and Kev!!!!!!" Snoop Dogg and Kevin Hart hosted "Olympic Highlights With Kevin Hart and Snoop Dogg" during the Summer Olympic Games in Tokyo last year. In response to Peete, Jones said, "You think Kevin and snoop give a f*ck about athletes and Olympics? Honestly I think this should be my last one. Its frustrating."
Jones has been live commenting about the Olympics for years. She was even invited to the Rio Games in 2016 by NBC Sports's Olympics executive producer, Jim Bell. However, it's likely her commentary, which includes videos of NBC's coverage, is an infringement of their copyright. If Jones does ultimately decide to quit her live coverage, I hope a hosting deal is waiting for her on the other side. The people want it!