Lizzo Speaks on Her Friendship With Adele
Leave It to Lizzo and Adele to Bond Over Being "Supreme Divas": "We Just Connected in That Way"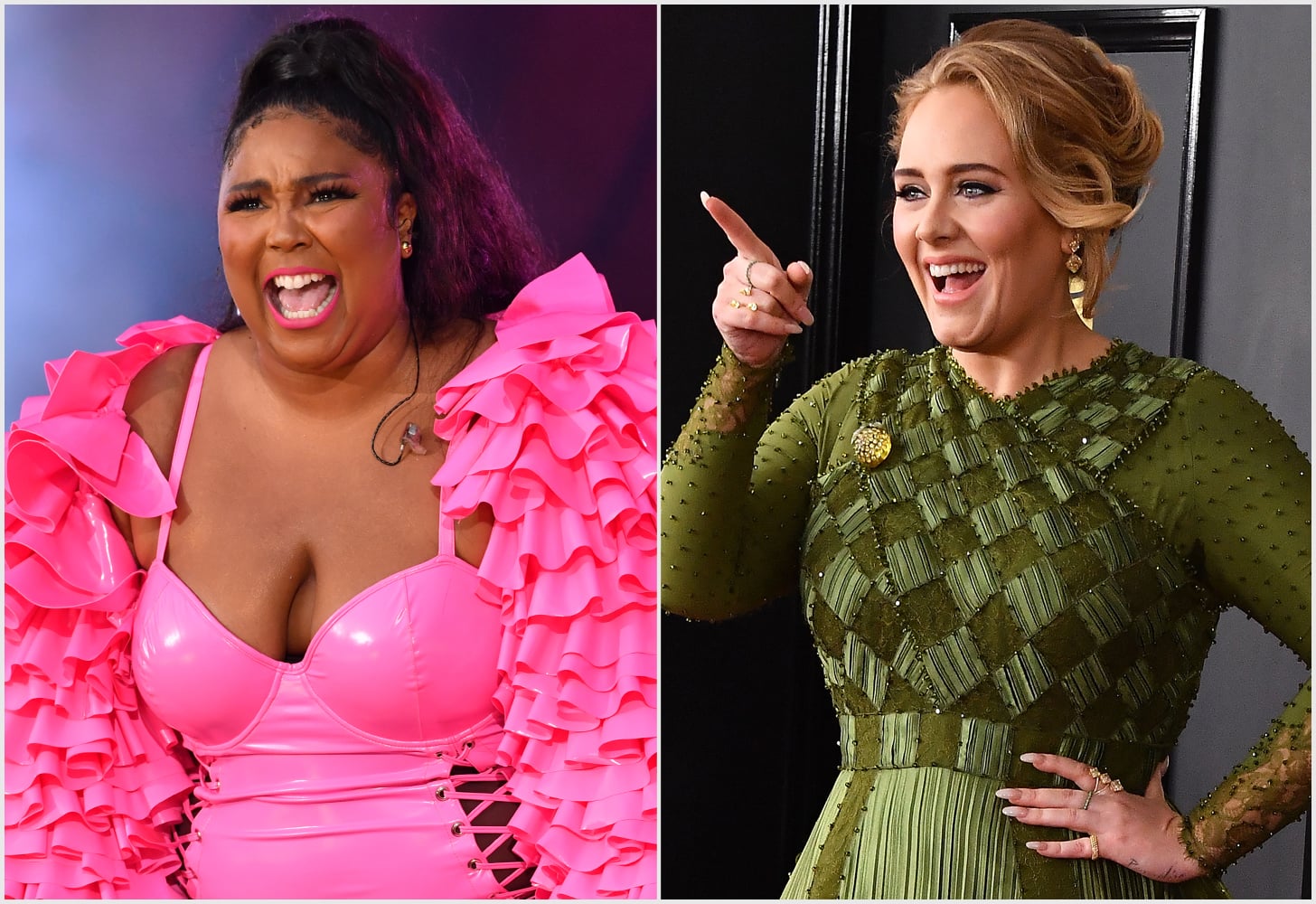 We can finally confirm that Lizzo and Adele are really good friends! I mean, a friendship was bound to blossom between these two as artists, but more than that, they actually have a lot in common. According to Lizzo, the two first met at a birthday party or a Grammy party — she can't quite remember because she "was drunk at both."
Nonetheless, Lizzo told People that they bonded because the 30 singer has "been through similar things that I have, and she's given me really good advice." Lizzo also added, "We have very similar personalities and the way we think, and we just connected in that way. We're both supreme divas. We know our worth — and we're also both Tauruses!"
Lizzo was recently spotted supporting Adele at her One Night Only concert special, and she seemed to really enjoy herself on account of her impromptu "Hello" duet with Oprah in the audience. "When it came time for her performance, she extended an invitation, which was incredible — she put my ass in the front row, which was even more incredible," Lizzo continued. "It was so crazy; I was turned up. I said, 'Adele's singing like she in the church — she is doing some sanging right now. I need to give her that energy that she deserves.' So, I was living, and we had a lot of fun." The "Rumors" singer is clearly a big fan of Adele and vice versa, so here's to hoping we get more cute friendship moments from them sooner than later!
Image Source: Getty / NDZ/Star Max / Steve Granitz