Just Cuz We Love Her, Here Are 10 Fascinating Facts About Lizzo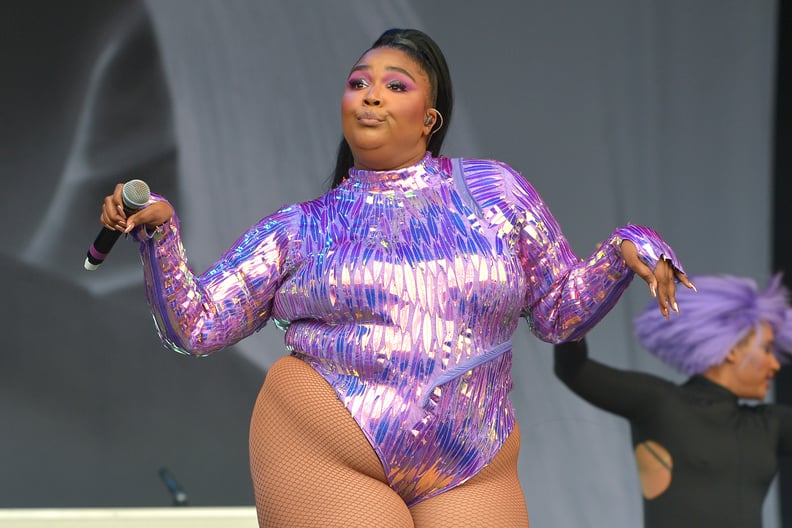 Getty | Jim Dyson
Ever since Lizzo twerked her way into our lives, she's proven herself to be a body-positive, sex-positive queen whose songs are all about celebrating and loving yourself just as you are — but there are probably some fact about the singer your don't know. Considering she's one of the most famous artists out there right now, it's hard to imagine a time when wasn't churning out bops; but it wasn't all that long ago that Lizzo was struggling to get her songs on the radio. The empowering artist is refreshingly open about her past and her journey to stardom, and we've rounded up some eye-opening facts about Lizzo that will make you love the "Truth Hurts" singer even more . . . if that's even possible.
01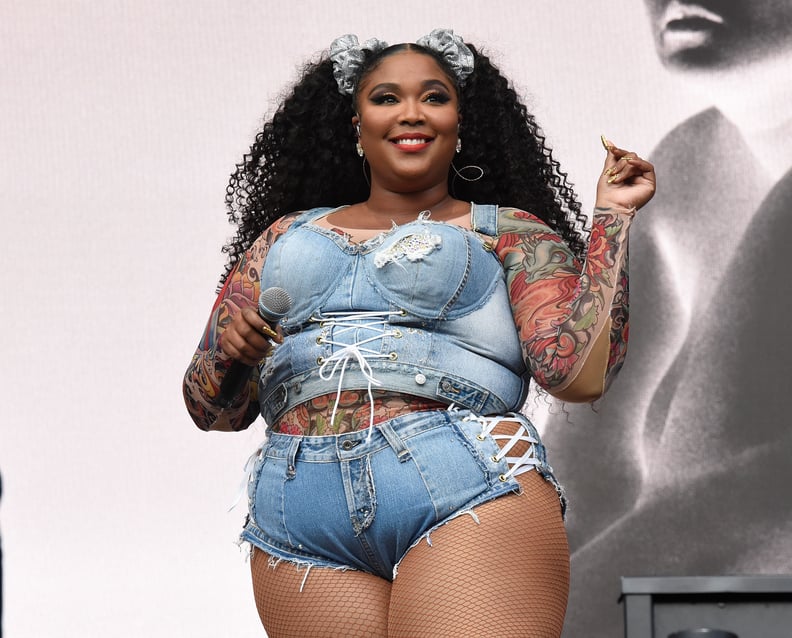 Her Real Name Is Melissa Jefferson
Lizzo wasn't born Lizzo — but her moniker was inspired by her real name. Born Melissa Jefferson, she explained during a February 2019 interview with The Cut that she's been called Lizzo since middle school, and she first created the nickname after forming a rap group called the Cornrow Clique with two of her classmates. Though she initially went by Lissa, she changed it to Lizzo after being inspired by JAY-Z's "Izzo." As she told 88Nine Radio Milwaukee back in 2016, she's been Lizzo ever since. "[Lizzo] kind of stuck with me and I brought it with me," she said. "It made me feel way more comfortable."
02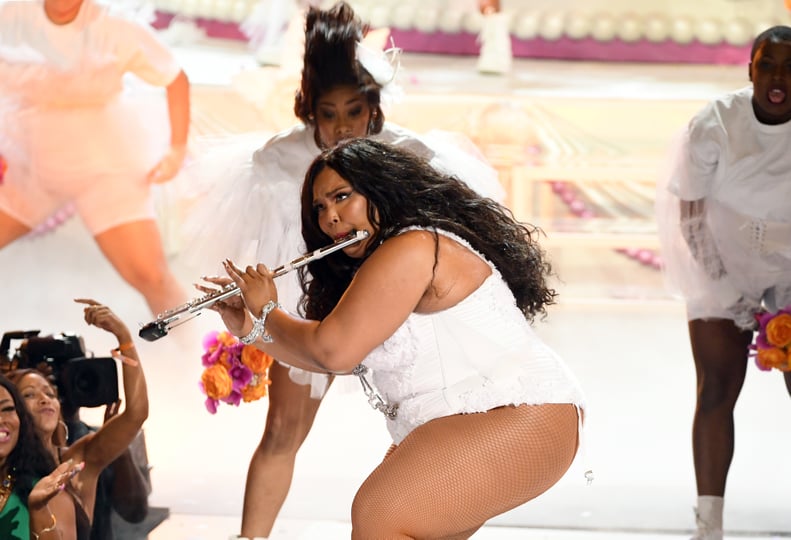 She Taught Herself to Play the Flute
She may be a classically trained flautist now, but when Lizzo was first starting off on the instrument, she was largely self-taught. She told CBS News in October 2019 that she would learn to play songs by ear, and afterwards, she would use the sheet music to figure out the notes. ". . . by the time I got private lessons, they were like, 'Whoa, like, where did you learn technique? You're like a wild horse. And that's an amazing thing, 'cause you have all this power. And you have all this style. But we need to give you some technique,'" she recounted. "And so I had to actually go back and learn how to, like, play notes properly when I got older."
03
She Dropped Out of College Before Her Junior Year
After high school, Lizzo attended the University of Houston on a music scholarship, with the goal of joining a symphony ensemble after graduation. Even after joining the Cougar Marching Band, Lizzo had a difficult time adjusting to life at a giant university where no one knew her, and she ended up dropping out of school before her junior year. "I basically had to choose between flute or this other lifestyle that I was chasing," she told CBS News, "where I was up super-late with my friends, goin' to parties, tryin' to rap at shows, and and then waking up early, gettin' to the band hall, rehearsing, being on the field, taking math class, which was torture."
04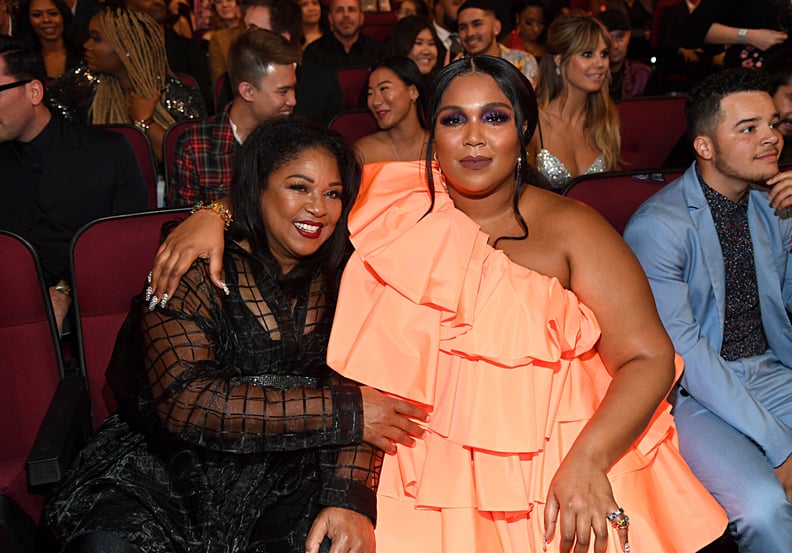 She Once Took a 3-Month Vow of Silence
Lizzo spent the summer after dropping out of college with her family, where she suffered through an identity crisis and, unintentionally, retreated within herself for three months, communicating only in shrugs. Her silence put a strain on her relationship with her mother, though they've since reconciled. "My mom is still like — anytime I'm quiet she's like, 'Hey, Melissa! Don't go nowhere!'" she told Greenroom Magazine in 2015. "[I went] crazy . . . in a good way though, because I got inspired. That was a summer of metamorphosis." In that time, Lizzo realized what she really wanted to do with her life: become a singer.
05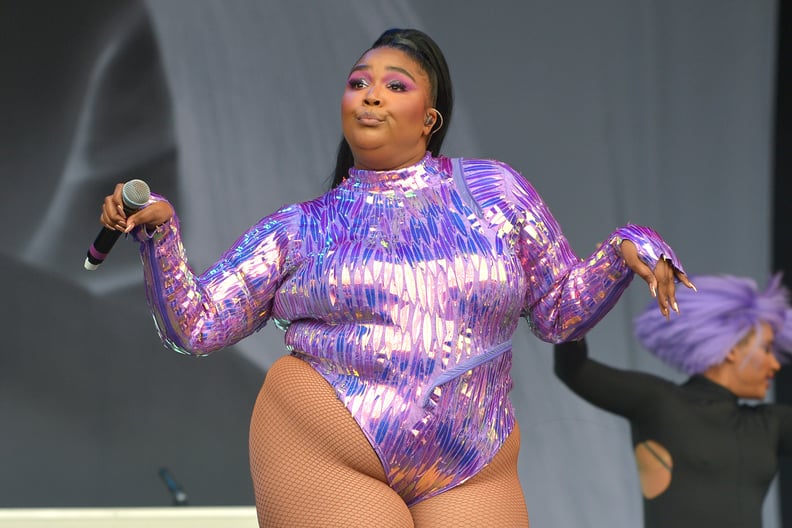 She Didn't Love Herself Until She Was 21
Lizzo dealt with something even more difficult soon after dropping out of college: the death of her beloved father, who'd supported her performance dreams since the very beginning. That year was the lowest point in Lizzo's career — as well as the most transformative. "Twenty-one was the worst year of my life," she told Teen Vogue in June 2018. Though the experience made her stronger, Lizzo doesn't think everyone should have to hit rock bottom in order to grow. "That's just the society we're all unfortunately born in — the one where you have to hit your worst and hate yourself in order to love yourself," she added.
06
She Used to Be Homeless
Yet another challenge Lizzo faced as a 21-year-old: homelessness. After her family moved to Denver, Lizzo stayed by herself in Houston, where she tried to make it with a rock band and either crashed at friends' places or slept in her car. Despite this, she still considers herself privileged during this tough time. ". . . when it was actually happening to me, I didn't think of myself as homeless," she confessed to NPR during a July 2019 interview, later adding, "I think that I had a luxury and a privilege to be able to sleep on the floor of my drummer's house, to be able to sleep in a car my sister gave me, to be able to sleep at the studio where my rock band performed, to be able to sneak into 24 Hour Fitness and use the showers there."
07
She Collaborated With Prince in 2014
Before becoming a solo artist, Lizzo moved from Houston to Minneapolis, MN, and performed with a handful of groups, including an all-female hip-hop collective called The Chalice. While performing with fellow Chalice members Sophia Eris and Claire De Lune, Prince discovered their music and invited Lizzo, as well as Sophia Eris, to collaborate on his song "Boytrouble." As she confessed to Fuse in 2016, working with Prince changed the trajectory of Lizzo's career. "It's almost like a fairytale in my mind," she said, later adding, "I felt like I transcended from being just a vocalist to an artist."
08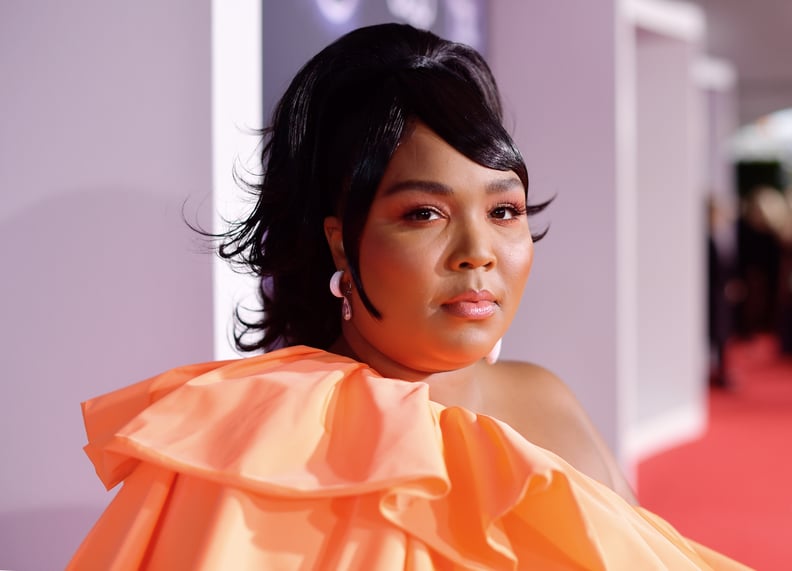 She Almost Quit Music After Releasing "Truth Hurts"
In 2016, Lizzo signed with Atlantic Records, and a year later, she released "Truth Hurts," which she considered the best song she'd ever written. Though she felt confident that it would be an instant success, it's wasn't, and the song's relative failure made Lizzo question whether a career in music was even worth pursuing. "The day I released 'Truth Hurts' was probably one of the darkest days I've had ever in my career," she confessed to People in July 2019. "I remember thinking, 'If I quit music now, nobody would notice. This is my best song ever, and nobody cares." However, the people who loved her did care. ". . . my producer, my publicist, and my family, they were like, 'Just keep going because this is the darkest before the dawn,'" she added.
09
She Worked For Liberty Taxes as a Sign Spinner
In honor of her December 2019 Saturday Night Live debut, Lizzo shared an unconventional job she had while trying to break in the music industry. Apparently, she once worked as a sign spinner for Liberty Taxes, which involved dressing up as Lady Liberty. On Twitter, she shared a picture of herself in costume along with the message, "On the left was when I worked for liberty taxes, as a sign spinner . . . on the right is my @nbcsnl debut. Don't stop . . . we need you. Your time is coming."
10
She Doesn't Like the Word "Unapologetic"
People often refer to Lizzo as "unapologetically" herself, but Lizzo doesn't consider this to be a compliment. "I made a decision to be myself because I knew I had no choice," she explained to Essence during a May 2019 interview. "Sometimes the label 'unapologetic' bothers me because it can be loaded, because it means we have to apologize for something in the first place. I'm not ignorant to the fact that we had to have a demeanor of lowering ourselves culturally just to exist. But I'm trying to shake up the narrative about how we're supposed to act."