Love Is Blind Stars Iyanna and Jarrette Are Divorcing
"Love Is Blind"'s Iyanna and Jarrette Are Divorcing After 1 Year of Marriage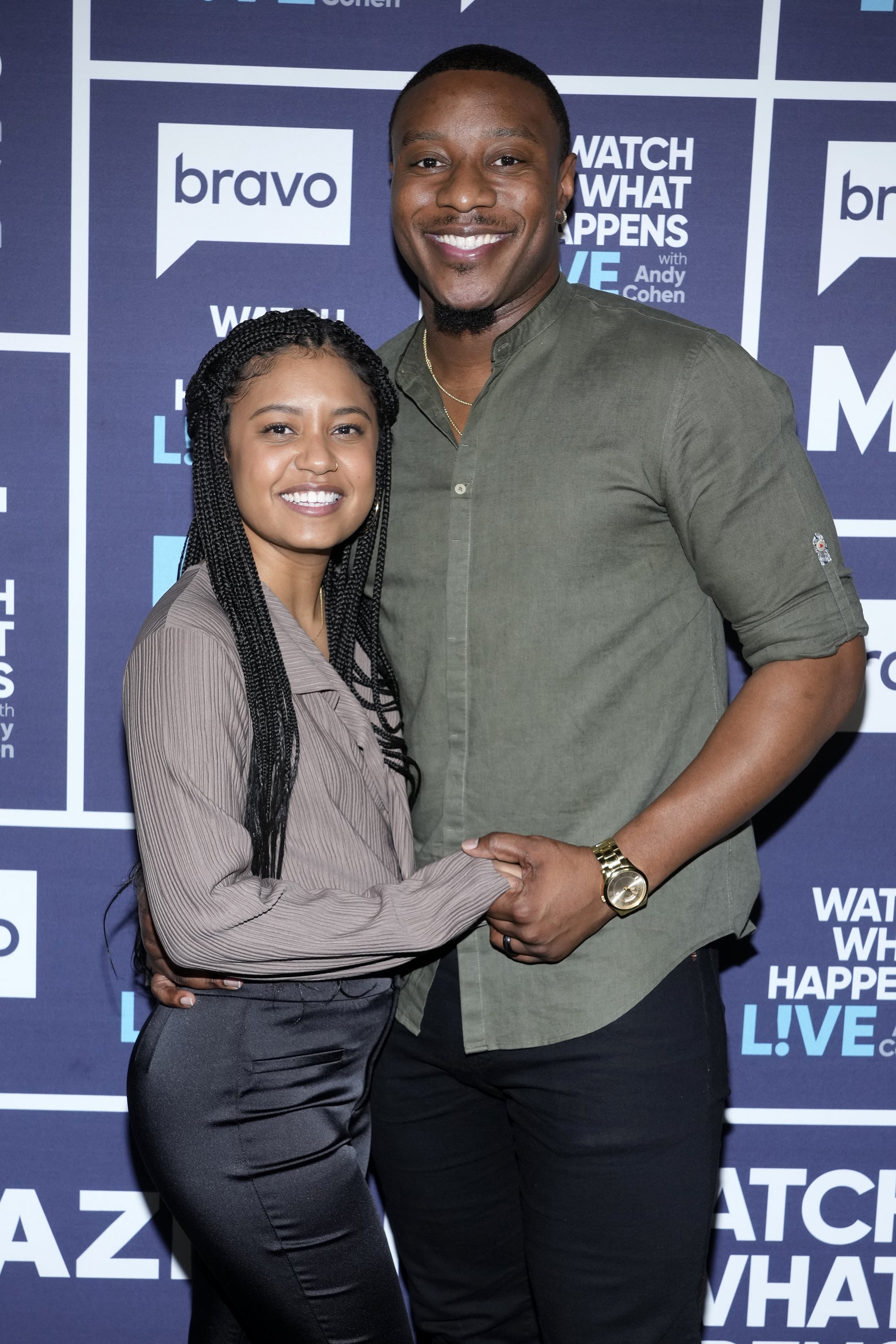 Image Source: Getty / Bravo
Sad news, "Love Is Blind" fans. Season two stars Iyanna McNeely and Jarrette Jones are divorcing after one year of marriage. On Aug. 17, the couple announced the news together on Instagram. "After much thought, we're saddened to share that we have separated and will begin the process of divorcing," they wrote in a joint statement. "While we have love for each other, our lives are going in different directions, and that's okay. Coming to this decision was far from easy and we will always wish each other the best."
The pair asked fans to give them space as they "close this chapter of our lives" and thanked their friends and family for supporting them. They concluded their statement by writing: "To the 'Love Is Blind' family and Netflix, thank you for this unforgettable opportunity and support. Each of you have brought overwhelming love and joy into our lives. This experience has taught us so much about ourselves, vulnerability and love. We don't regret a single thing!"
Iyanna and Jarrette were one of the two "Love Is Blind" season two couples to tie the knot at the end of the season, which debuted on Feb. 11 and concluded on March 4. The couple gave an update on their marriage during the show's reunion special and shared that they both "learned a lot" and "[grew] a lot since we first said 'I do.'" Following season two, they continued to show off their romance on social media and recently posted photos from a photo shoot in a June 20 Instagram post.
Read their full statement ahead.