2 of Your Favorite "Love Is Blind" Season 2 Couples Are Divorcing
Season two of "Love Is Blind" officially wrapped in February 2022, and by the end of the season, five couples remained on their journey toward a happily ever after. Two other couples who weren't featured on the show completed their journeys off camera. Of course, it wouldn't be "Love Is Blind" without a few final twists before the altar, so not everyone walked away happily married.
Unlike many other dating reality TV shows, the engagement is just one stop along the way on "Love Is Blind." After their blind dates, the would-be couples get engaged before they ever meet face to face. After quick and dramatic in-person reveals, the show spends the rest of the season following each couple's journey to the altar, as the pairs get to know each other better and decide whether or not they can spend their lives together.
During the season two finale, only two couples said "I do" at their weddings, while the rest stumbled at the last hurdle. So where are those final couples now? The reunion special, which premiered on March 4, gave us an update on where the final five couples are today. But five months later, how many pairs have actually gone the distance? Keep reading to find out which couples are still together and which ones have called it quits.
Additional reporting by Pallavi Bhadu.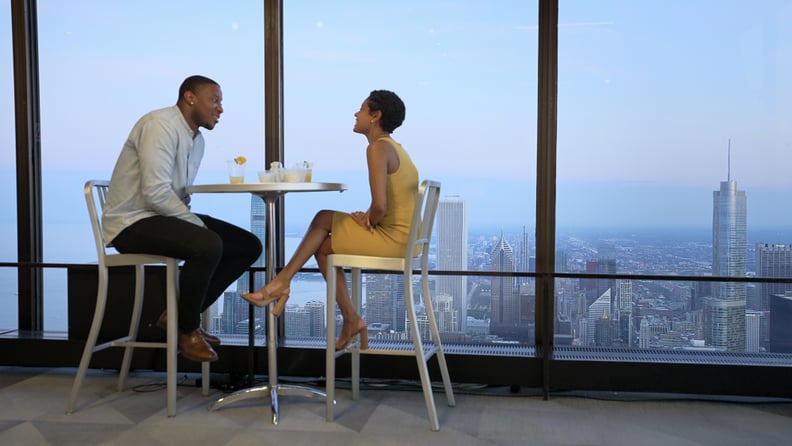 Are Iyanna and Jarrette From "Love Is Blind" Season 2 Still Together?
During their season, it certainly seemed Iyanna and Jarrette they both wanted to make their relationship work, but Iyanna had a few doubts. In a confessional scene before their wedding, Iyanna admitted to concerns that Jarrette hadn't fully committed to changing up his "bachelor" lifestyle and wasn't ready to be a married man.

But at their wedding (officiated by Jarrette's father), the groom enthusiastically said, "I do," and, after a moment's pause, so did Iyanna. "We have so much more to do, but, oh, my God, this is a great start," she said after the wedding.
During the season two reunion special, the two were still married, and by the looks of it, very much in love. "We've learned a lot and grown a lot since we first said 'I do,'" Jarette said at the reunion. The biggest concern for the extrovert-introvert couple was their clashing lifestyles, but Iyanna said they were finding their balance.
Despite their apparent best efforts to make things work, on Aug. 17, 2022, the former couple shared a joint statement on social media announcing their decision to split. "After much thought, we're saddened to share that we have separated and will begin the process of divorcing. While we have love for each other, our lives for each other, our lives are going in different directions, and that's okay. Coming to this decision was far from easy and we will always wish each other the absolute best," they wrote in the Instagram post. "This experience has taught us so much about ourselves, vulnerability, and love. We don't regret a single thing!"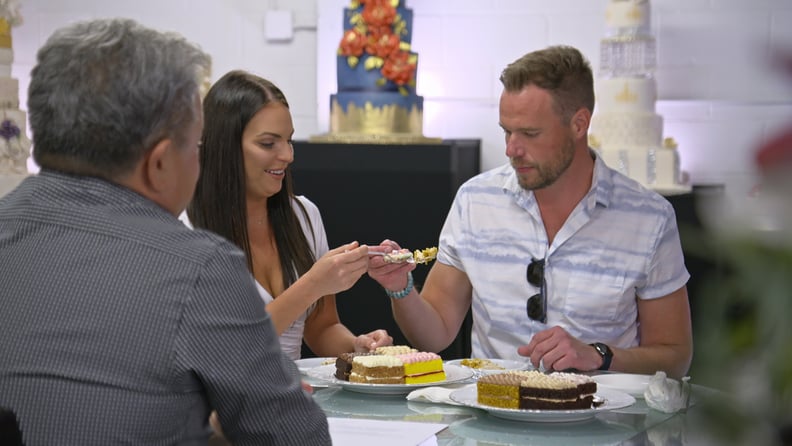 Are Danielle and Nick From "Love Is Blind" Season 2 Still Together?
After some ups and downs — including an onscreen panic attack Danielle later addressed in an incredibly vulnerable Instagram post — Danielle and Nick made it to the altar in the season finale. "I'm glad that I found you, and I can't wait to spend the rest of my life being better together," Nick said during their wedding.
The former spouses were open about their adjustment struggles after the show. In a March 2022 interview with People, the now-exes shared that they had been seeking couples counseling since tying the knot. "We're in couples counseling, and we have been now for almost the entire time since we've finished [the show]," Nick told the publication. "We've put frameworks in place for communication. We've had to force ourselves through some conversations [about] what we actually need in that moment and [have] worked on being able to articulate that."
"Sometimes that means walking away for a little bit, or sometimes that means, 'Let's table it and drop it and forget about it,' " he explains. "There are so many different things that we're applying to our communication [style] that has really given us a good step to move forward."
"A lot of couples, when they're dating, have the opportunity to naturally learn one another's language as you would if you're trying to learn a language outside of English. Learning that in such a short period of time is very difficult and takes a lot of patience, love, and understanding from both sides," Danielle added. "That's why we are trying every single day to figure out how to interpret what the other person's saying because my definition of something could be an entirely different definition of what he thinks something is. There's a lot of unnecessary conflicts that happen just based on misinterpretation."
Unfortunately, on Aug. 21, 2022, People confirmed Danielle has filed for divorce from Nick after one year of marriage.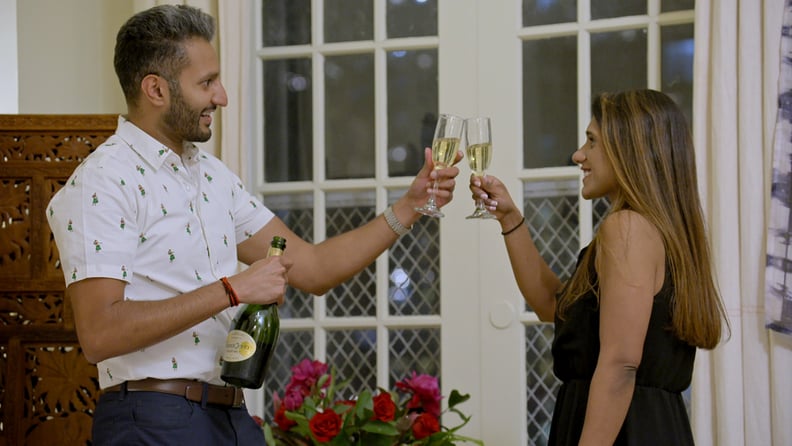 Are Deepti and Shake From "Love Is Blind" Season 2 Still Together?
There are always at least one or two couples who don't even make it past the altar on "Love Is Blind." This season, Deepti and Shake were on that list. Throughout their relationship, both expressed doubts but tried to overcome them. Shake repeatedly said that he didn't feel a strong physical connection — but when they actually got to the altar, it was Deepti who put an end to things.
"I hope you know how much you mean to me and the impact you've made on my life, but no, I cannot marry you," she told Shake. "I deserve somebody who knows for sure. So I'm choosing myself, and I'm going to say no." After Deepti left, Shake admitted that he was upset about her decision but believed they might be friends in the future.
Those hopes are probably a lost cause, since Deepti gave Shake an earful at the reunion about the "disgusting comments" he'd made about her body throughout the season. "If you care about somebody and you're supposedly their friend, you do not disrespect them on national f*cking television," she said. The rest of the cast also had plenty to say about Shake's rude and arrogant behavior both on and off the show.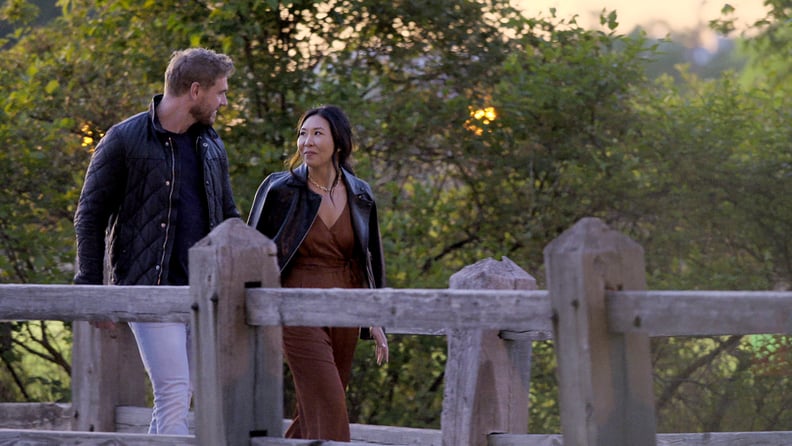 Are Natalie and Shayne From "Love Is Blind" Season 2 Still Together?
Natalie and Shayne arguably had the season's most tumultuous relationship, especially with Shaina trying to get between them. The night before their wedding, the pair got into a big fight but still agreed to show up at the altar. Ultimately, however, Natalie decided their issues were too big to overcome and said no at the altar.
"I'm so glad that we shared this journey together. I think we've grown a lot as two people who have fallen in love," she told Shayne. "I still love you, and you're still my best friend, but, like, we have really big issues to sort through." Later, when the two spoke again, Natalie reiterated that she still loves Shayne and hoped they might be able to work out their issues.
At the reunion, Natalie revealed that she and Shayne did give their relationship one more chance after their wedding, but that it ultimately didn't work out because it was still "too fresh." "I held on to that fight for so long. I kind of held it against you," Natalie told Shayne. "I couldn't get myself to move on from it."
Despite their failed relationship, Natalie and Shayne seemed to be on good terms. "We may have had our ups and downs, but you have always protected me and had my back," Natalie shared in a post ahead of the reunion's premiere. "Even if I did this experiment a thousand times knowing the outcome, I would have always chosen you."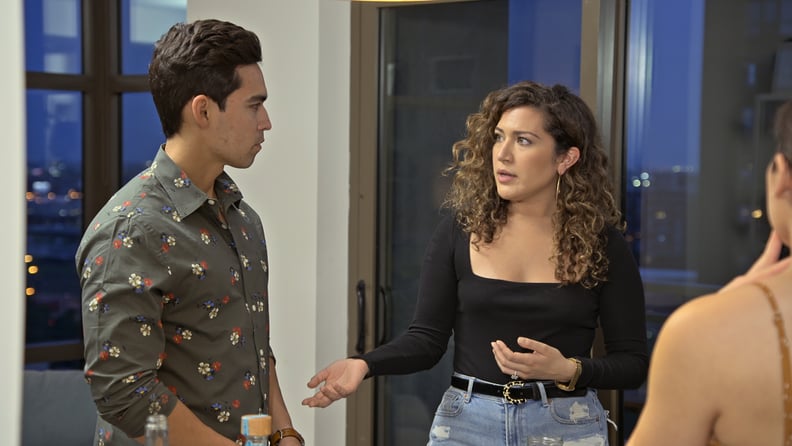 Are Mallory and Salvador From "Love Is Blind" Season 2 Still Together?
Mallory and Salvador had to overcome quite a few obstacles on their way to the altar, including lack of support from some of their family members. In the end, when they walked down the aisle, Salvador tearfully apologized to Mallory and told her he couldn't marry her. "I feel like I just need more time," he said. Later, after their not-wedding, the couple talked about what went down, with Mallory admitting that she wasn't entirely sure about things, either.
The two did end the show on a hopeful note, with Salvador suggesting that they go on a date. At the reunion, Mallory said that the two did go out for coffee after the show ended and talked about dating again, but that they ultimately decided against it. "I think, at the end of the day, the connection just wasn't really there, and we understood that maybe it didn't really make sense to continue on," she said.