Mary-Kate Olsen and Olivier Sarkozy's Relationship Timeline Is Pretty Mysterious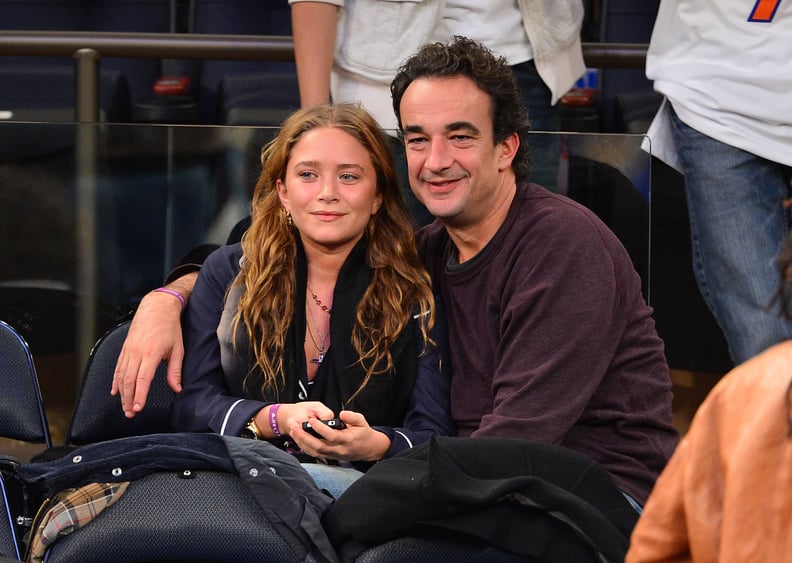 Getty | James Devaney
After four and a half years of marriage and eight years together, Mary-Kate Olsen and Olivier Sarkozy have reportedly decided to go their separate ways. The child star-turned-fashion mogul and the French banker made an . . . interesting couple, to say the least, but because these two are so private, fans are still shook by the news. In fact, the last time MK and Olivier were seen in public together was in May 2019, when they attended the International Global Champions Tour in Madrid. Let's take a moment to appreciate the timeline of their low-key romance, since you may have no idea how it even began.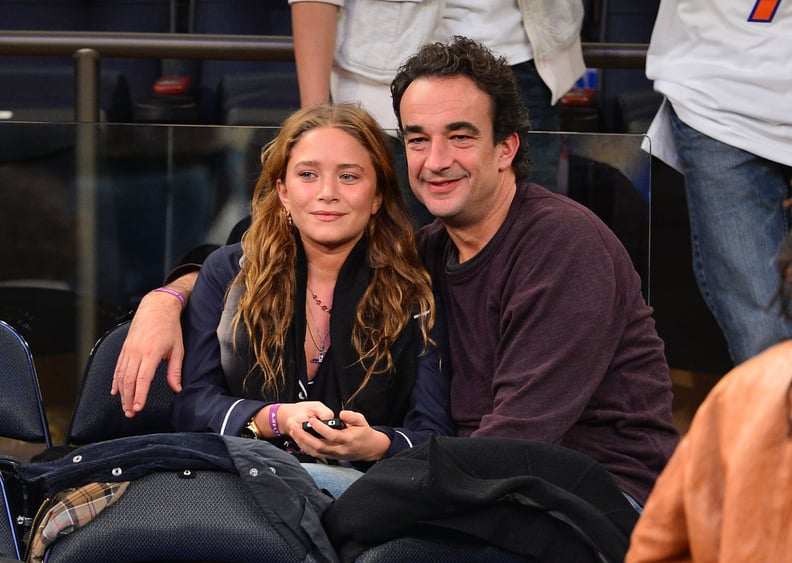 April 2012: Mary-Kate and Olivier Meet at a Party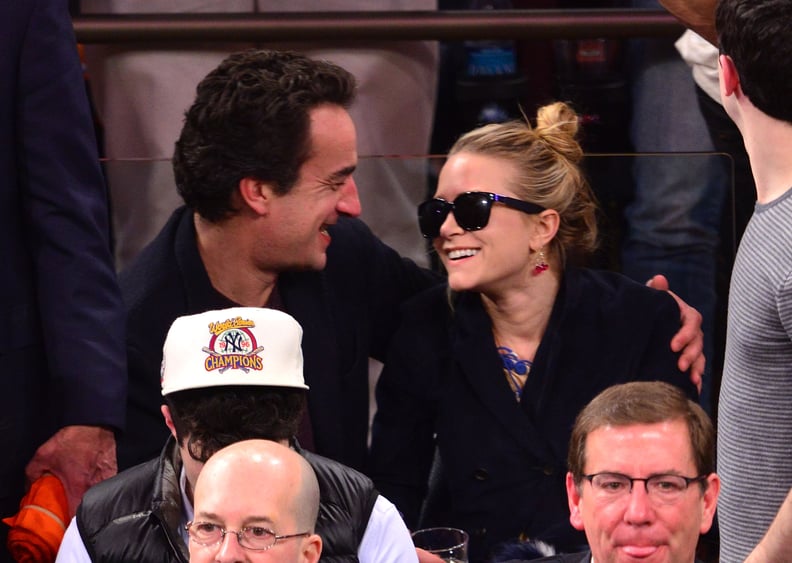 March 2013: Olivier Proposes . . . and Mary-Kate Says No
After a little less than a year of dating, Olivier reportedly decided that he was ready to pop the question. According to Us Weekly, Olivier was eager to "lock her down for life," with a source claiming that he considered Mary-Kate to be "smart as a whip" and "mature for her age." Unfortunately, it seems that MK wasn't on the same page. "Mary-Kate wants to give it more time. She's not in any rush," the insider said. A year later, another insider for Us Weekly confirmed that Olivier had tried to propose in March 2013, but MK hadn't been ready at the time.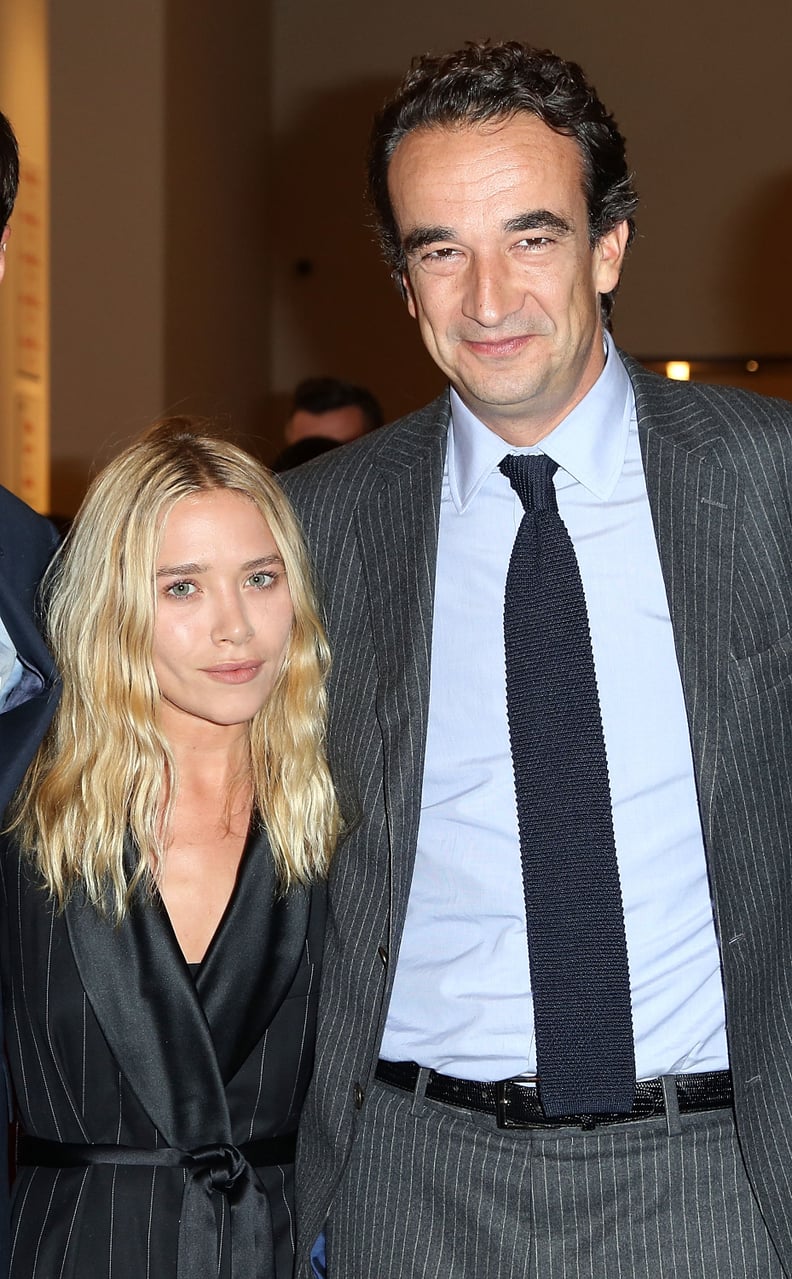 February 2014: Olivier Proposes . . . and Mary-Kate Says Yes
Olivier gave his proposal another shot in February 2014, and this time, Mary-Kate accepted. Her vintage Cartier engagement ring was reportedly purchased at a Sotheby's jewelry auction in NYC earlier in the month for a casual $81,250, which is pretty on-brand for MK. After news of the engagement broke, a source for Us Weekly claimed that Mary-Kate's family was just as smitten with Olivier as she was. "Mary-Kate's family thinks Olivier is the best thing to happen to her," the insider said. "They love him."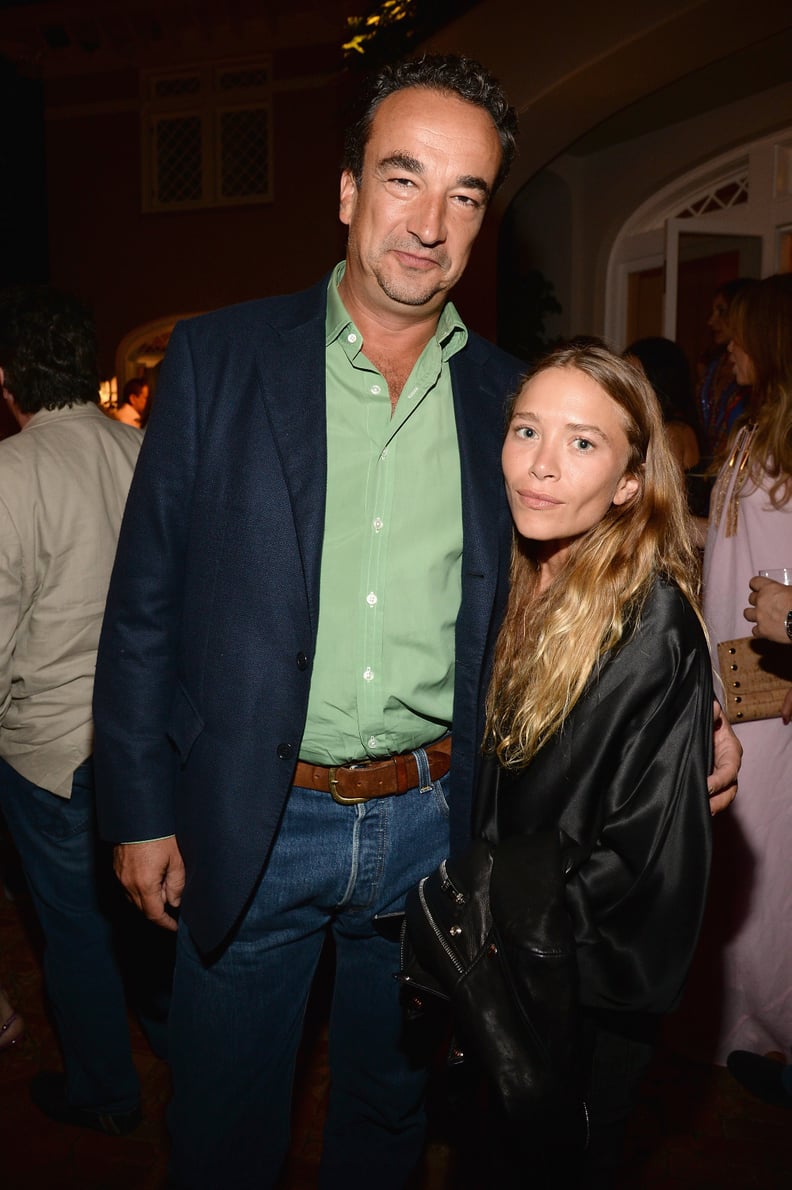 November 2015: Mary-Kate and Olivier Get Married
MK and Olivier took their time before tying the knot, and 21 months later, the couple got married in an exclusive NYC ceremony on November 27, 2015. Page Six reported that only about 50 guests were in attendance at the celebration, which took place at a private 49th Street residence between Second and Third Ave. Cocktail hour was held in a rear garden, and all attendees were required to turn in their phones at the door. The most notable detail: decor reportedly included "bowls and bowls filled with cigarettes" so guests could spend "the whole night" smoking, which is — once again — very on-brand.

March 2017: Mary-Kate Opens Up About Married Life
The notoriously private Mary-Kate gave a rare interview in March 2017, where she opened up about life as a married woman. While chatting with Net-a-Porter's The Edit, MK spoke about being a fashion influencer, staying away from social media, and her surprisingly normal life with Olivier. "I have a husband, two stepkids and a life; I have to go home and cook dinner," she said. "I ride horses on the weekends. You find the thing that helps you relax, and if you don't have it, you have to look for it. Or you get burned out, and then you're not productive."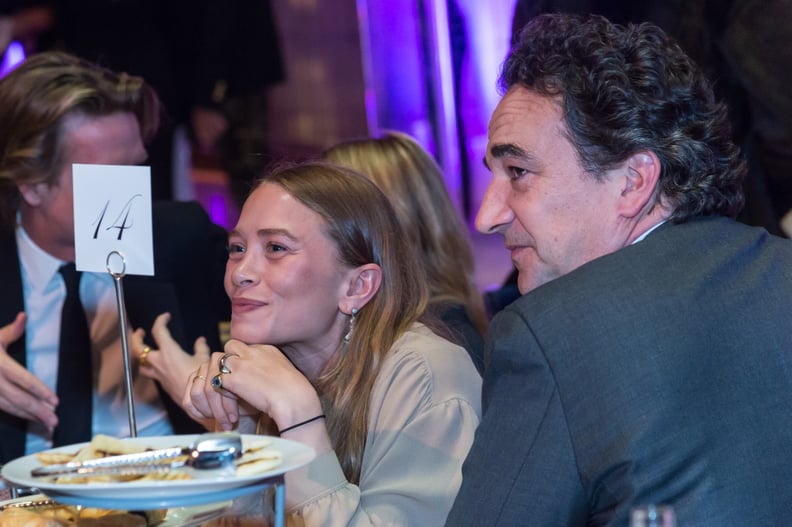 April 2020: Mary-Kate Signs a Divorce Petition
After eight years together with few public appearances and almost no details given to the press, Mary-Kate and Olivier's relationship came to a surprising end. MK reportedly signed for a divorce petition against her husband on April 17, but unfortunately, NYC courts had already been closed to all new nonemergency cases since late March due to the coronavirus pandemic. According to the case filed by Mary-Kate, Olivier terminated the lease on their NYC apartment without her knowledge and only gave her until May 18 to move out, though it's not clear what exactly caused Olivier to terminate the lease in the first place.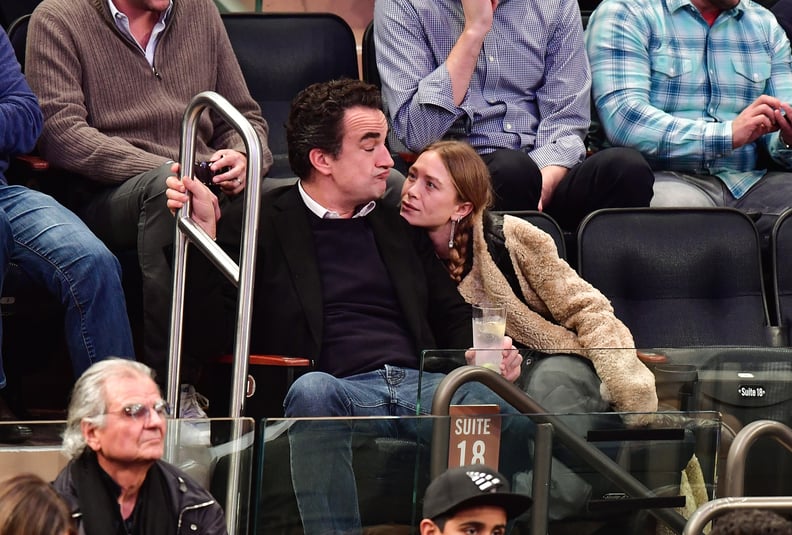 May 2020: Mary-Kate Seeks an Emergency Order to End Her Marriage
After her petition for divorce was blocked, Mary-Kate decided to seek an emergency order that would allow her to file the divorce. The documents (which were obtained by TMZ) explained that the only way for Mary-Kate to protect her property was to file a divorce petition, as that would trigger an automatic court order preventing Olivier from getting rid of anything she wasn't able to move by May 18. She also reportedly requested that their prenuptial agreement be enforced. A source told Us Weekly that MK's "ironclad prenup" would secure her fortune, but sadly, it seems unlikely that the relationship between these two can be saved at this point.