Meghan Markle on Authenticity at Fortune MPW Summit
Meghan Markle on Being "Liberated" From Naysayers: "It's Very Easy to Just Live With Truth"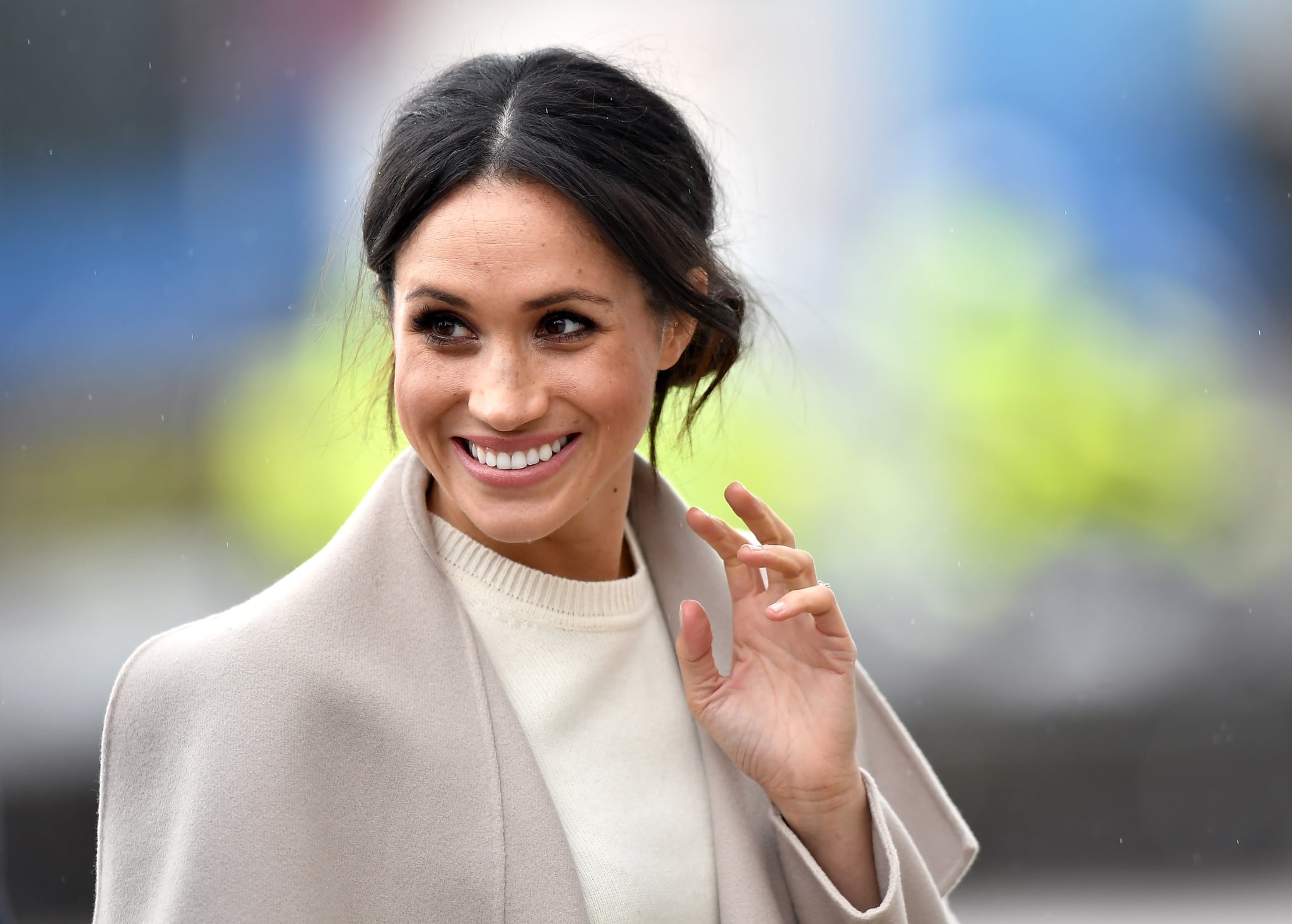 Image Source: Getty / Charles McQuillan
Meghan Markle is focused on living a "purpose-driven" life and blocking out all the noise from her critics. During a virtual appearance at Fortune's Most Powerful Women (MPW) summit on Tuesday, Meghan shared that she doesn't allow the "naysayers" and misinterpretations of her words to stop her from weighing in on issues that are important to her.
"The moment that you are able to be liberated from all of these other opinions of what you know to be true, then I think it's very easy to just live with truth and live with authenticity," the Duchess of Sussex said from her home in Santa Barbara, CA. "And that is how I choose to move through the world." She cited her powerful commencement speech at her former high school back in June, shortly after George Floyd was killed by a police officer in Minneapolis, MN, as an example of a time she had spoken authentically from her heart.
While her original address was pretaped, Meghan ended up delivering an unrehearsed speech discussing the Black lives lost and supporting the Black Lives Matter movement. "I really struggled, if I'm being honest, about what to say," she said. "I didn't sit down and write anything, and I didn't ask anyone for help with how I should word this. I was just in tears thinking about it and I was explaining to my husband why I thought that it was so heartbreaking . . . And that's probably why it doesn't look polished and that's probably why it doesn't feel perfect, but it's also authentic."
The duchess also explained the dangerous way her words are often taken out of context and misinterpreted, which is why she and Prince Harry are tackling toxic online culture and the systemic effects of misinformation on social media through their nonprofit, the Archewell Foundation. "If you look back on anything I've said, it's really interesting because what often ends up being inflammatory, it seems, is people's interpretation of it," Meghan said. "But if you listen to what I actually say, it's not controversial." Watch the full clip ahead to hear Meghan's powerful words.
"If you listen to what I actually say, it's not controversial."

Meghan, The Duchess of Sussex, joined the #FortuneMPW Summit and shared her advice for speaking out on important issues: https://t.co/pSn3nFrdtQ pic.twitter.com/4bJ9NBoTuD

— FORTUNE (@FortuneMagazine) September 29, 2020