Who Is Miles Teller Dating?
Miles Teller and Keleigh Sperry's Love Story Is So Romantic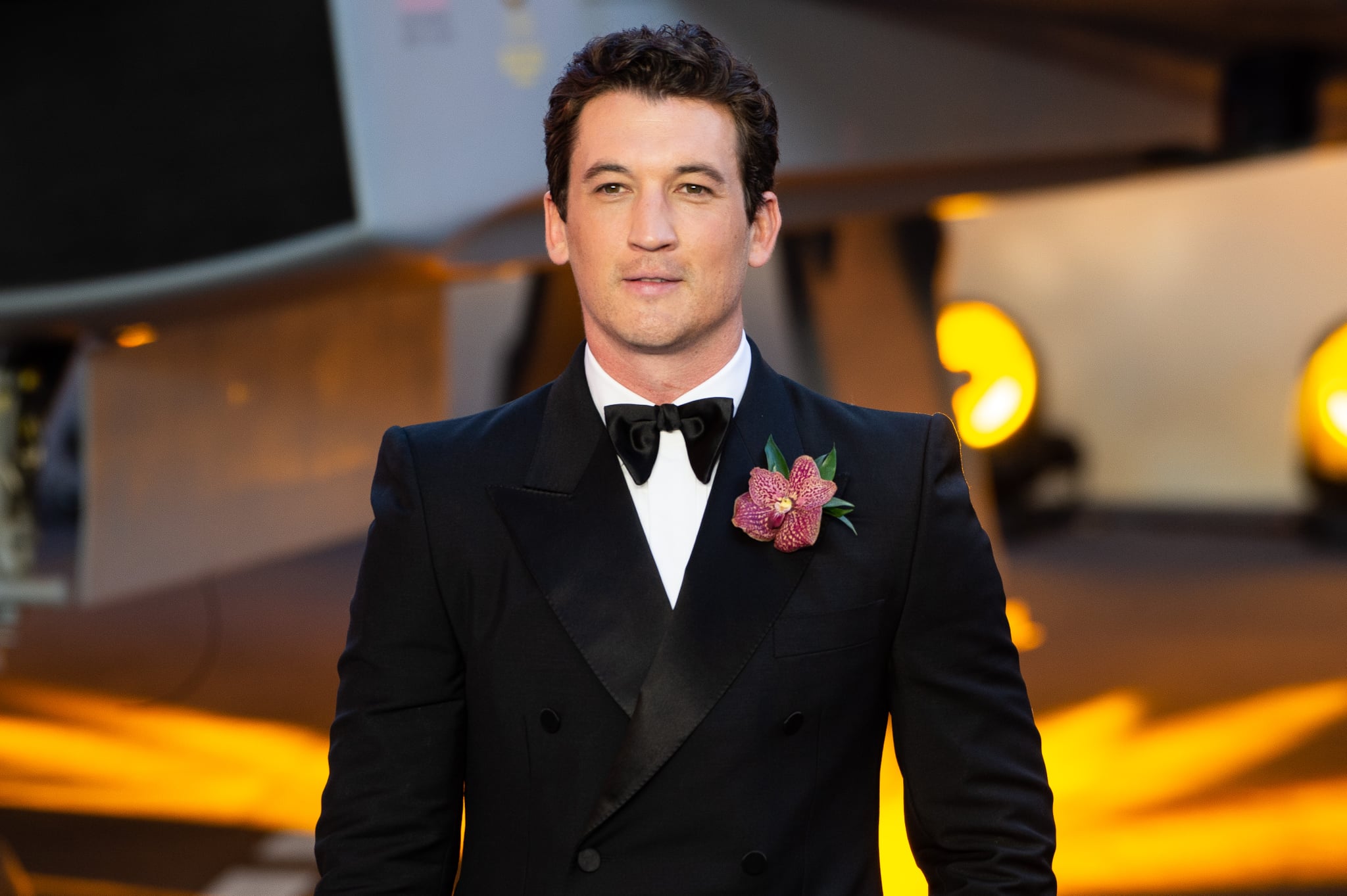 Image Source: Getty / Joseph Okpako
"Top Gun: Maverick" star Miles Teller has become the internet's boyfriend overnight following his performance in the action-packed sequel to the 1986 blockbuster. Prior to his role as Bradley "Rooster" Bradshaw in the film, he appeared in several films, including "Footloose," the Divergent franchise, "Project X," and "Whiplash," which earned him critical acclaim and several award nominations.
Since emerging into the film world in 2010, Teller has maintained a relatively private personal life, so there's not much known about who he's dated over the years. The actor has only publicly romanced Keleigh Sperry, whom he met in 2013 and married in 2019. Let's take a look back at how their sweet relationship came to be!
How Did Miles Teller and Keleigh Sperry Meet?
Teller first met model Sperry at a Grammys afterparty in 2013. The actor revealed to People in 2017 that when they started talking, they clicked right away. Regarding their interaction that night, Teller explained to the outlet, "I told my buddy, 'I think I'm going to be with this girl for a long time.'"
He later elaborated on the details of their first meeting to Vogue in 2019, saying, "Keleigh had caught my eye early in the night, and we talked. I didn't think it went well, but after a few more attempts, I got her to dance with me, and a week later, we went on a date. After we met, I knew she was the one." Despite Teller believing he didn't make a good impression at first, Sperry claimed that she fell for him right away. "He was so charming and charismatic. I adored him from the first moment we met," she said.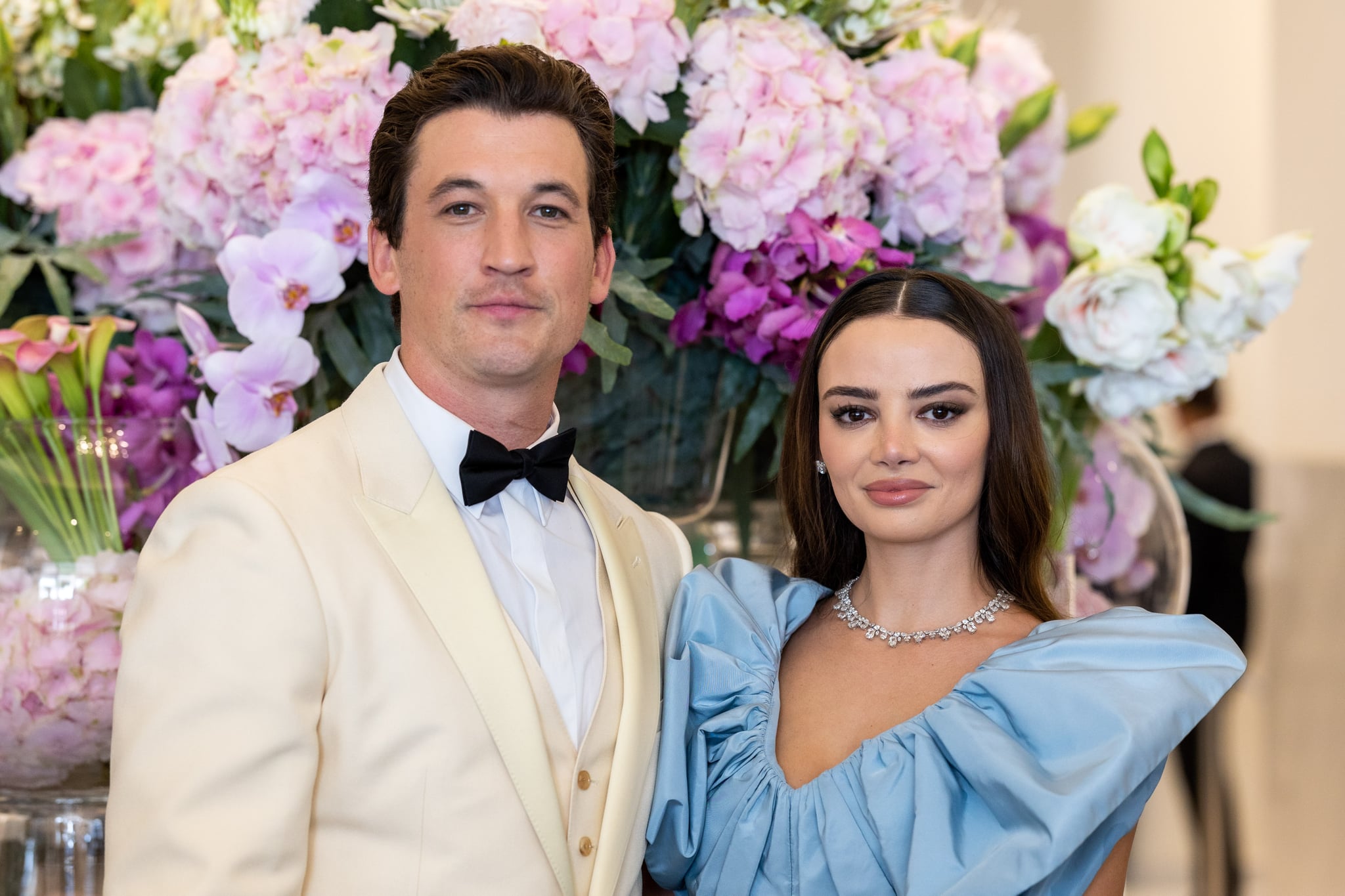 Image Source: Getty / Arnold Jerocki
Miles Teller and Keleigh Sperry's Engagement Story
Teller and Sperry dated for four years before Teller popped the question while vacationing with Sperry in South Africa. Incredibly romantic and thoughtful, the "Top Gun: Maverick" actor led Sperry to a tree while on a safari, which had two important dates engraved on it: May 11, 2013, and Aug. 20, 2017. It was then, according to People, that he got down on one knee and said the following: "This was the first day that I asked you to be my girlfriend, and today was the last day you woke up as my girlfriend." It can't get any cuter than that.
Miles Teller and Keleigh Sperry's
Wedding

Details

Teller and Sperry were engaged for two years before they tied the knot on Sept. 1, 2019, in a ceremony in Maui, HI. They were married in a Catholic church, then held a reception at the Ritz-Carlton Kapalua Hotel, as reported by Insider. Esteemed Vogue wedding photographer Erich McVey snapped pictures of the happy couple on the memorable day, including a late-night dance party and sweet snapshots of their family.
Miles Teller and Keleigh Sperry's Quotes About Married Life
Since getting married, Teller and Sperry have been open about their love, ranging from sweet Instagram posts to in depth-interviews.
In the December 2020 cover issue for Men's Health, Teller revealed how the two were spending time together during the pandemic. "We just hang out. She keeps me calm. It's pretty great. I'm with her now from when I wake up to the moment I go to bed. We have a lot of friends whose relationships got put under a magnifying glass during these times, but we are really great. Once you get married and you make that ultimate commitment, life is just a lot less stressful. You just know that person is always going to be there."
Sperry hasn't held back about the recent influx of thirsty fans of her husband due to his hunky role in "Top Gun: Maverick." In a TikTok from her personal account, she shared snippets of Teller dubbed with the iconic song "Take My Breath Away" and wrote, "We're all team rooster here, thirst on."