Miles Teller Explains Why His Wife Cried Over Taylor Swift
Miles Teller Explains Why His Wife Cried on the Set of Taylor Swift's Music Video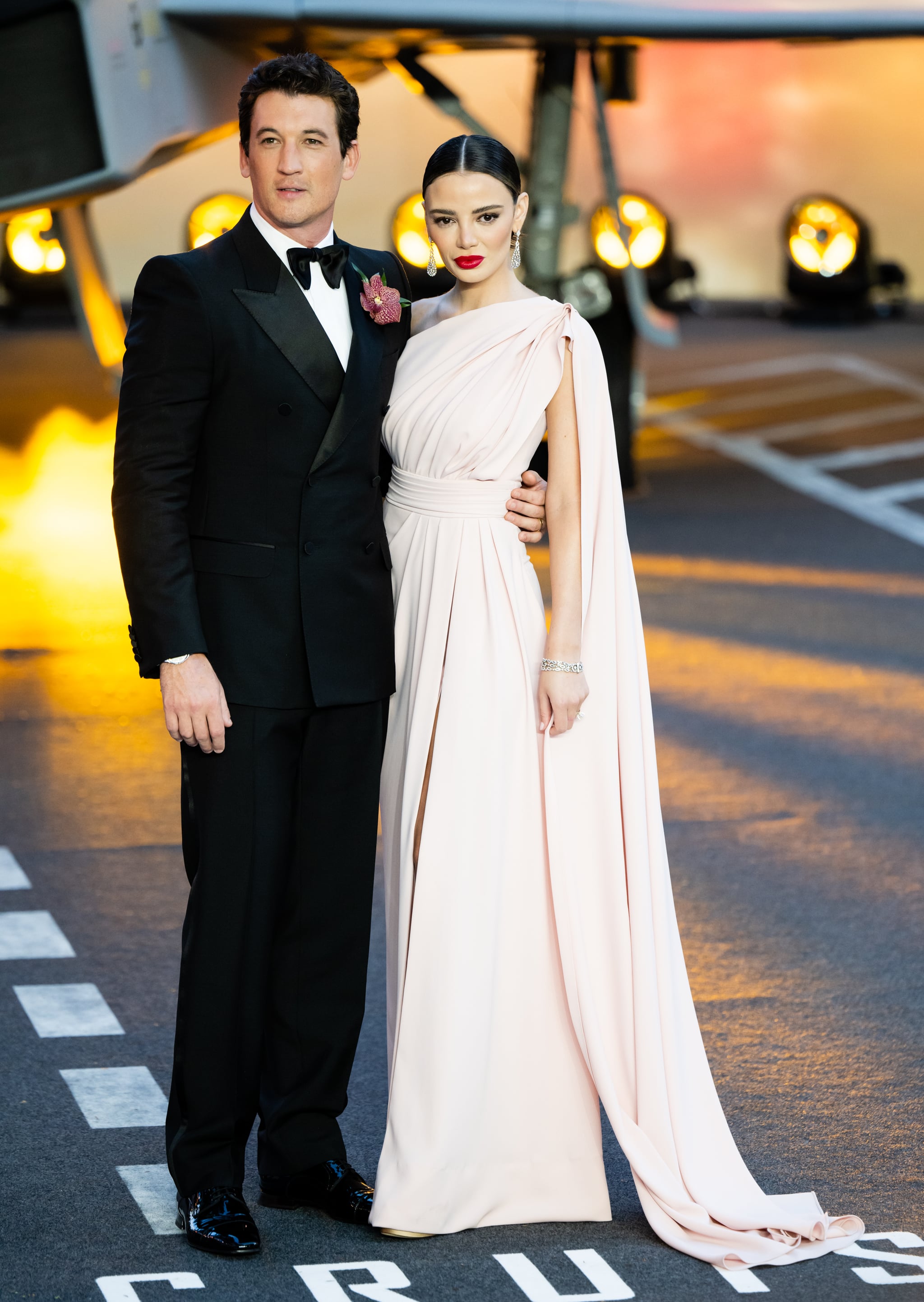 Shedding a tear to a Taylor Swift album is a natural human experience. But Miles Teller told E News! that his wife, Keleigh Sperry Teller, actually broke down on set while watching him film with Swift for her "I Bet You Think About Me" music video. The reason for her tears, however, ended up being all too relatable.
"When we were shooting the music video, Taylor played for Keleigh the 'All Too Well (10-Minute Version)' for the first time," the "Top Gun: Maverick" star explained. "Keleigh was just looking at Taylor in her wedding dress and Taylor and I dancing while she was listening to 'All Too Well,' the new one, and she was just bawling her eyes out."
As it turns out, Keleigh is a huge Swiftie and, according to Teller, plays her music "all the time." He explained, "In my house, it's a lot of Taylor." Keleigh even shared an Instagram photo with Swift on the set of the music video, writing: "We are MAIM'd indeed ❤️‍🩹❤️‍🩹❤️‍🩹 I will be your invisible bride any day." While Miles is also a big fan (and an excellent fake ex in the music video), he says his music taste is slightly different. "I feel like Bob Seger can get me on the floor as much as Michael Jackson," he shared. "There's plenty of videos of me dancing to both of those guys."
Miles and Keleigh were engaged for two years before getting married back in 2019, with Miles telling Men's Health, "Once you get married and you make that ultimate commitment, life is just a lot less stressful. You just know that person is always going to be there." He added that even throughout the pandemic, marriage has felt easy with Keleigh. "We just hang out. She keeps me calm. It's pretty great," he said. "I'm with her now from when I wake up to the moment I go to bed."