Pink Explains Why She Won't Perform at the Super Bowl
Pink Explains Why She Wouldn't Perform at the Super Bowl: "I'd Take a Knee and Get Carried Out"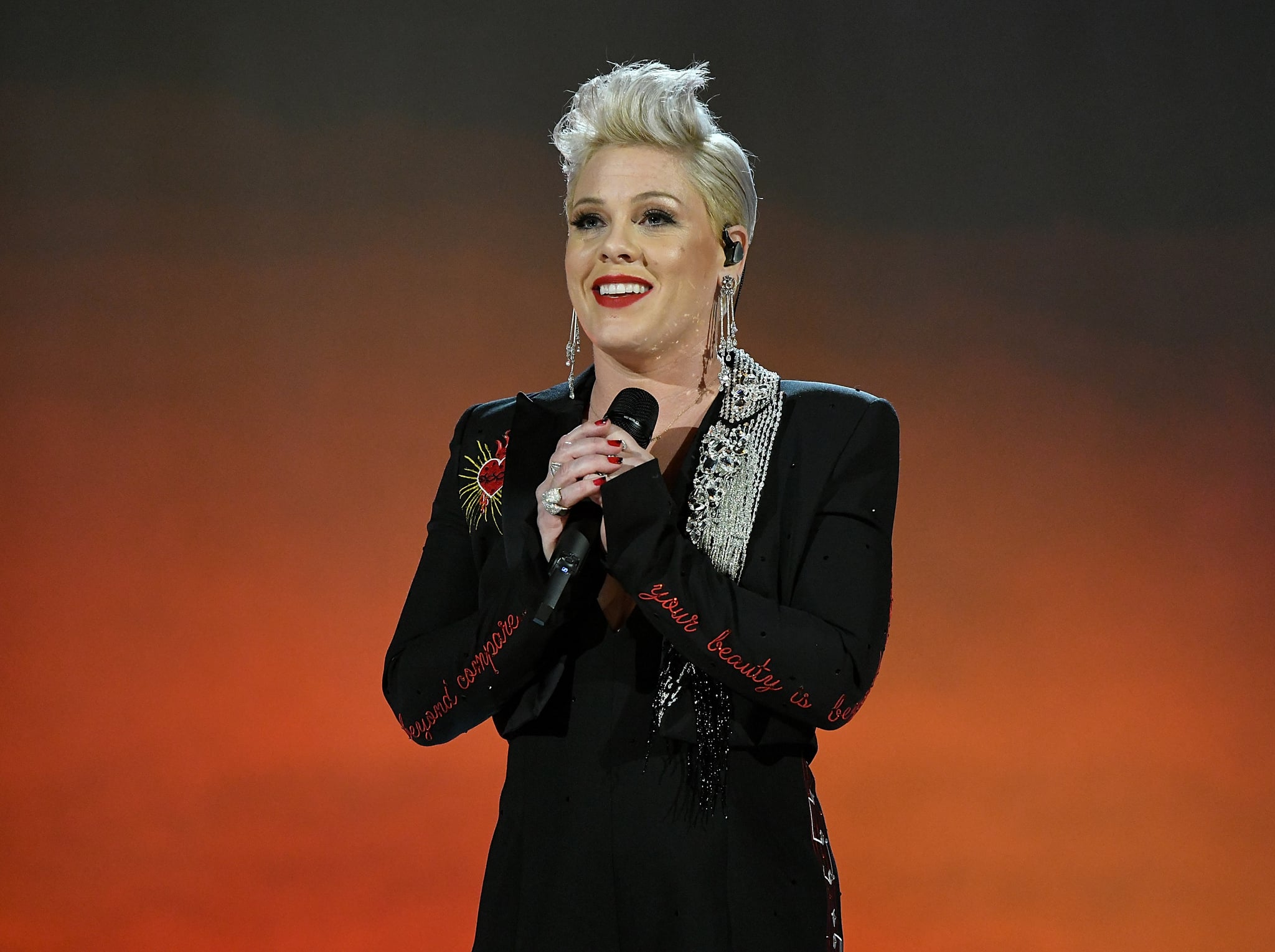 Pink is used to touring the country and singing in front of stadiums full of people, but one event we can count on never seeing her headline is the Super Bowl halftime show. In a recent cover story for Billboard, the "Hurts 2B Human" singer briefly discussed why she'd be against performing at the event, despite being offered the gig after singing the National Anthem at the game in 2018.
"Everybody that does it gets so persecuted," she explained, likely referring to the controversy that surrounded 2019's Super Bowl halftime show which ended up being headlined by Maroon 5 and Travis Scott after she turned it down. Pink cited the NFL's treatment of Colin Kaepernick — the former quarterback who was penalized for taking a knee against police brutality and racism during the National Anthem at his games in 2016 — as the reason she ultimately decided not to perform again.
"I'd probably take a knee and get carried out," Pink said. The singer's comments echo those of Cardi B and Rihanna, who revealed in a Vogue cover story last month that she was offered the job as well, though she turned it down because she "just couldn't be a sellout."
Back in September, it was confirmed that Jennifer Lopez and Shakira will be performing at the next Super Bowl, though Pink still has suggestions on who should take the stage thereafter. "They should give it to Janet Jackson," she said. "That's who should be doing the Super Bowl . . . they should only give it, because of the controversy, to African-American or Latina women for a while."
Head over to Billboard to check out Pink's full interview.