Adam Levine Quotes About Maroon 5 Super Bowl Controversy
Adam Levine Breaks Silence Over Super Bowl Controversy: "People Know Where I Stand"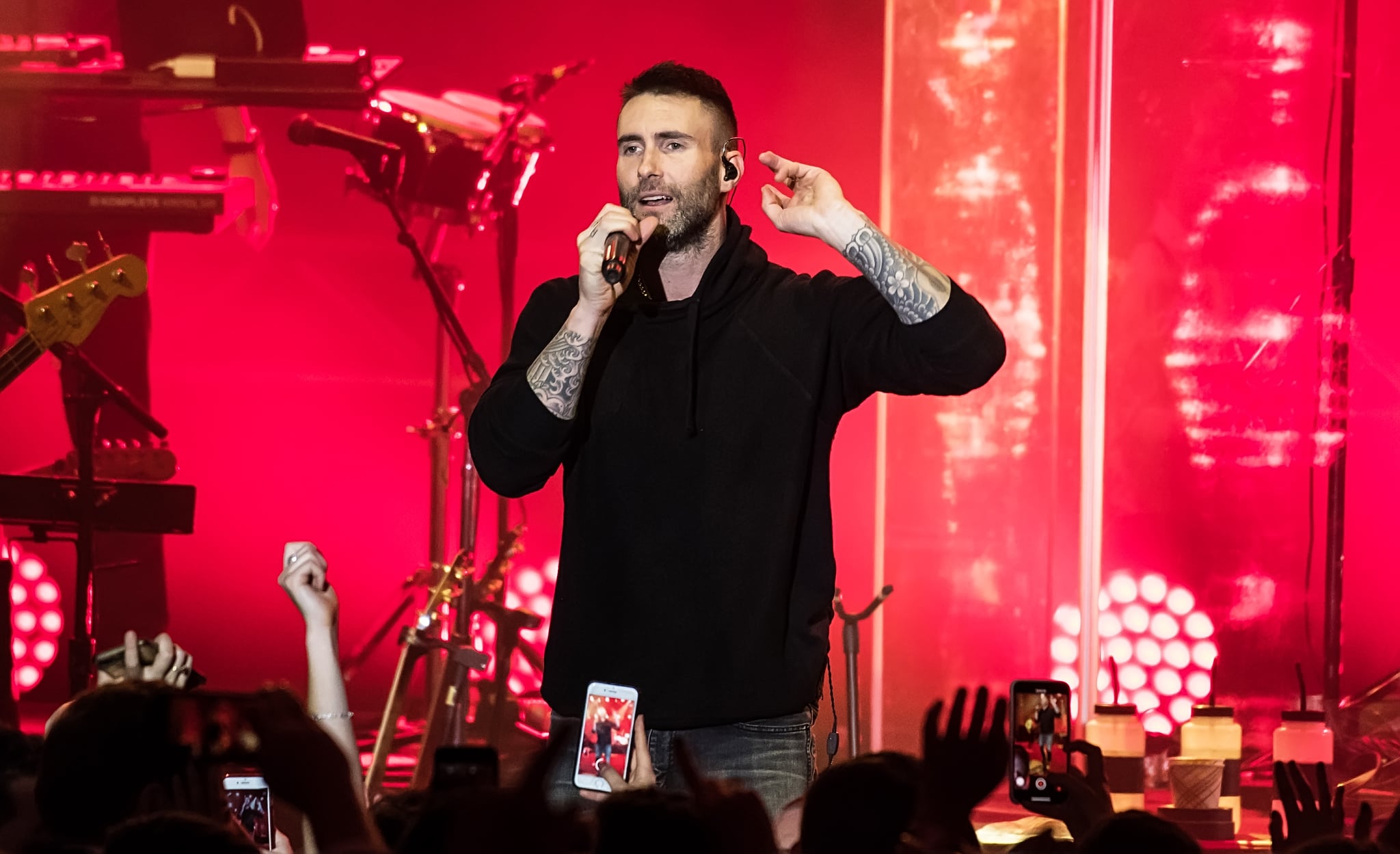 It's been several months since we first learned Maroon 5 would headline the halftime show of Super Bowl LIII, and the group's frontman is finally addressing the controversy surrounding their performance.
After it was announced that the group's pre-Super Bowl press conference was canceled, Adam Levine sat down with Entertainment Tonight to discuss Maroon 5's decision to perform at the halftime show at all, given recent protests against the NFL.
"When you look back on every Super Bowl halftime show . . . it's like this insatiable urge to hate a little bit," he said. "I am not in the right profession if I can't handle a bit of controversy. It is what it is. We expected it. We would like to move on from it and speak through the music."
The controversy in question concerns how the NFL has handled Colin Kaepernick and other players kneeling in protest of the oppression of people of color and police brutality. Notable celebrities like Beyoncé and Jane Fonda have publicly supported Kaepernick — Rihanna has even been reported to have turned down the NFL's offer to headline the halftime show for that very reason. Maroon 5 "gleefully accepted" the offer and will be joined by Travis Scott and Outkast's Big Boi on Feb. 3.
"No one thought about it more than I did," Levine revealed. "No one put more thought and love into this than I did . . . I spoke to many people, most importantly though, I silenced all the noise and listened to myself, and made my decision about how I felt."
When asked about people who "just want to be heard" by the band, in regards to their choice to accept the gig despite the NFL's highly criticized stance, Levine confidently responded that "they will be."
"I don't want to spoil anything, but I've never been more excited in my life to present this to the people because I truly believe it's a representation of all of us," he added. "I'd like to think that people know where I stand as a human being after two decades doing this. We're going to keep doing what we're doing, hopefully without becoming politicians, to make people understand we got you. We got you."
On Friday, Feb. 1, Kaepernick's attorney, Mark Geragos, responded to Levine's comments on Good Morning America.
"If you're going to cross the ideological or intellectual picket line, then own it, and Adam Levine certainly isn't owning it," Geragos said. "In fact, if anything, it's a cop-out when you start talking about, 'I'm not a politician, I'm just doing the music.' Most of the musicians who have any kind of consciousness whatsoever understand what's going on here."
We'll have to wait and see exactly how Levine and the rest of Maroon 5 "got us," as well as what the other performers have in store for us during the Super Bowl Halftime Show on Feb. 3.