Prince Harry and Meghan Markle's Time 100 Appearance in 2020
Prince Harry and Meghan Markle Ask Americans to Get Out and Vote: "You Deserve to Be Heard"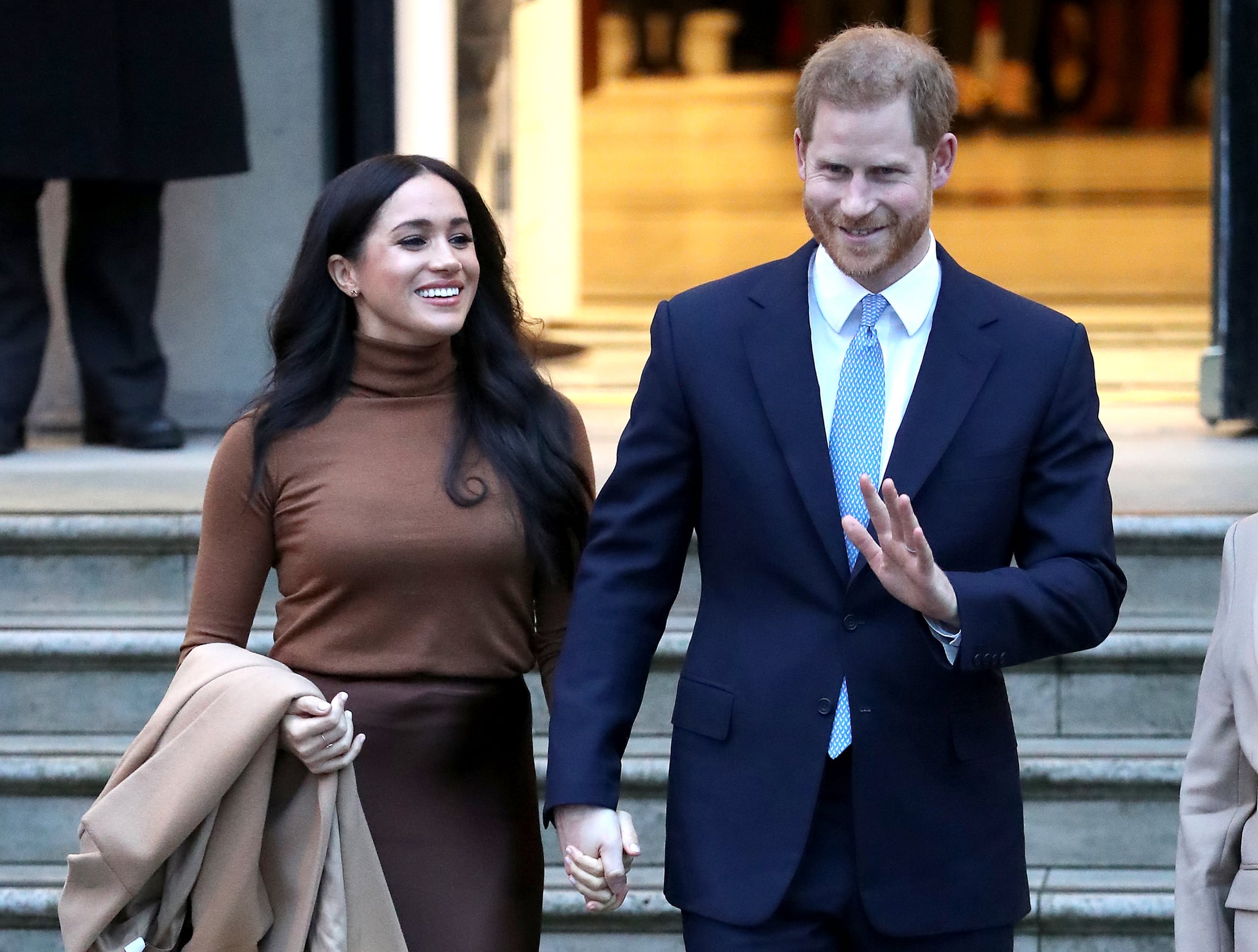 Prince Harry and Meghan Markle are urging Americans to get out and vote this November, in what is "the most important election of our lifetime." The Duke and Duchess of Sussex made a joint appearance as part of the Time 100 event on Sept. 22, recognizing the individuals named in the magazine's list of most influential people in 2020. Their message is clear: speak up and speak out with your vote.
"Every four years we are told the same thing, that this is the most important election of our lifetime," Meghan said. "But this one is. When we vote, our values are put into action and our voices are heard. Your voice is a reminder that you matter because you do, and you deserve to be heard."
Since she and Harry relinquished their royal titles earlier this year, Meghan has been especially vocal in urging people to get to the polls. She's participated in a number of interviews and virtual panels encouraging voter registration, and even made a few cold calls with Gloria Steinem.
Harry acknowledged that he won't be voting in this year's election, and has never voted as a member of the politically neutral British royal family. Still, he implored everyone watching to carefully weigh where they get their information and to reject hateful content ahead of November.
"When the bad outweighs the good, for many, whether we realize it or not, it erodes our ability to have compassion and our ability to put ourself in someone else's shoes. Because when one person buys into negativity online, the effects are felt exponentially. It's time to not only reflect, but act," Harry said. "As we approach this November, it's vital that we reject hate speech, misinformation, and online negativity."
"It's time to not only reflect, but act." This #NationalVoterRegistrationDay, join #Time100 alumni Harry and Meghan, the Duke and Duchess of Sussex, in taking action for the future. pic.twitter.com/JerXHxiZK3

— ABC (@ABCNetwork) September 23, 2020