No, Your Vision Isn't Blurred — Bohemian Rhapsody's Rami Malek Has an Identical Twin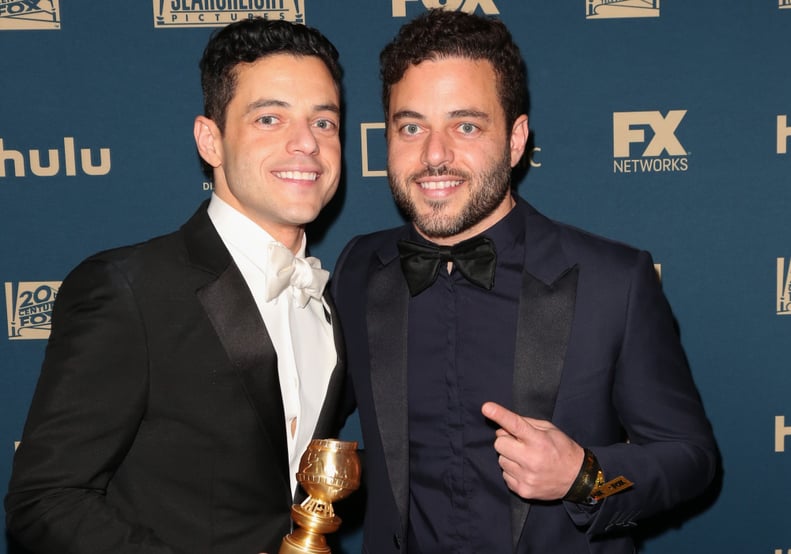 Getty | Paul Archuleta
You might still be recovering from how incredibly well Rami Malek portrayed Freddie Mercury in the Queen biopic Bohemian Rhapsody, but get ready for another shocker: Rami has a real-life identical twin, and when his twin accompanied him to the 2019 Golden Globe Awards, the internet just about lost its damn mind. While Sami Malek didn't walk the Oscars red carpet with Rami a few weeks later, the camera did pan to him with the rest of the Malek family during Rami's emotional acceptance speech.
Sami, who is four minutes younger than his Oscar- and Golden Globe-winning brother, is a 37-year-old teacher, and — save for Sami's sexy facial hair — the resemblance between the two is, of course, seriously unreal. Rami has spoken about his identical twin brother before, including during a 2015 appearance on Jimmy Kimmel Live!, where he told the audience a story about filling in for his brother when Sami needed to present a monologue from a Greek tragedy for a class in college — how Parent Trap of them! "We don't look as much alike as we used to, but, yeah, we're identical," Rami said, though we beg to differ. See for yourself in the photos of the Malek twins ahead.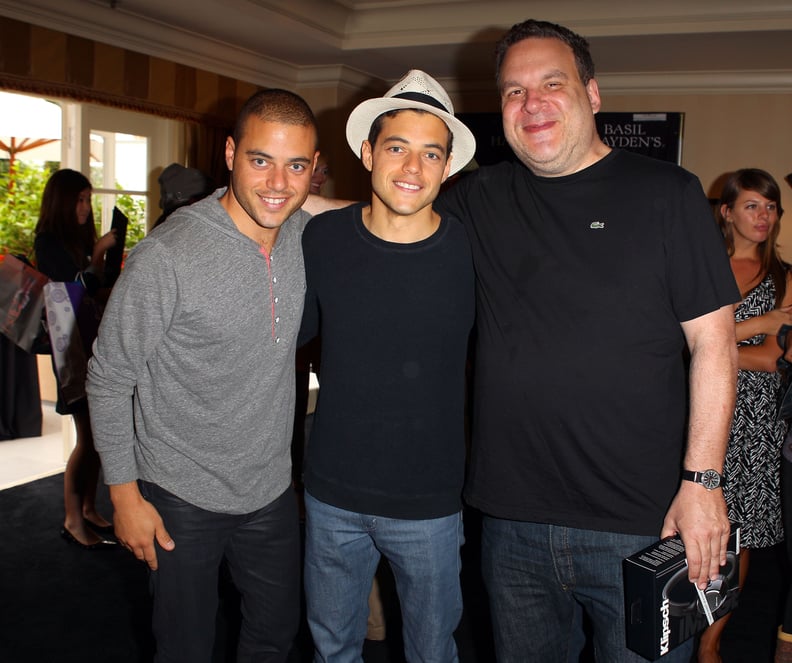 Rami and Sami Are Adorable at a Party in 2011
While at the HBO Luxury Lounge in Beverly Hills, CA, in honor of the 63rd Primetime Emmy Awards back in Sept. 2011, Sami and Rami posed with Curb Your Enthusiasm and The Goldbergs star Jeff Garlin.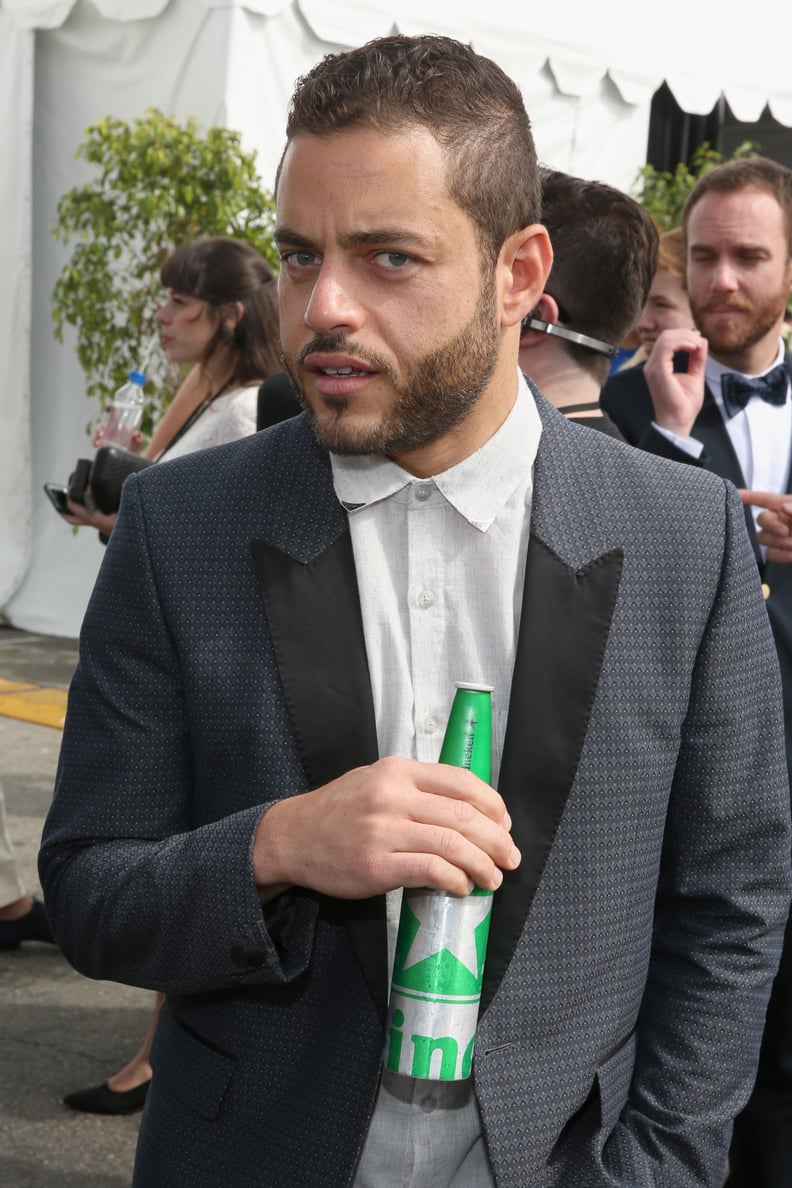 Sami Made Us Do a Double Take in 2016
When Sami accompanied Rami to the 2016 Film Independent Spirit Awards in Santa Monica, CA, he managed to grab a photo without his twin and probably confused a lot of people.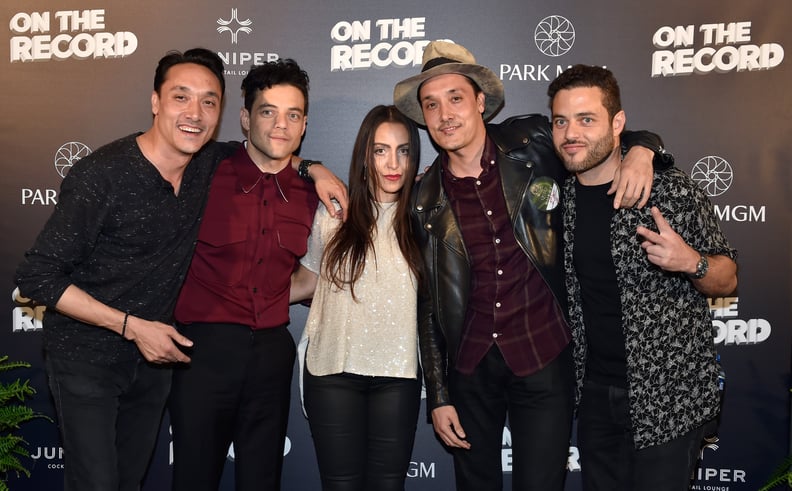 They Posed With Another Set of Twins in 2018
At a reception at Park MGM in Las Vegas, NV in Sept. 2018, the brothers snapped a photo with Houston Hospitality owners (and fraternal twins) Jonnie and Mark Houston. Also pictured is Sami and Rami's older sister, Yasmine.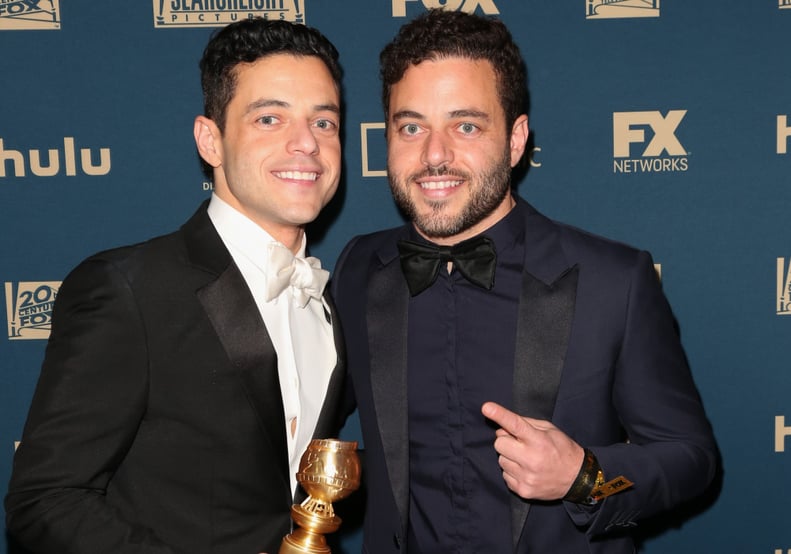 They Had Us Seeing Double at the Golden Globe Awards in 2019
Sami accompanied Rami to the 2019 Golden Globe Awards FOX, FX and Hulu afterparty at The Beverly Hilton Hotel after Rami's big Bohemian Rhapsody win.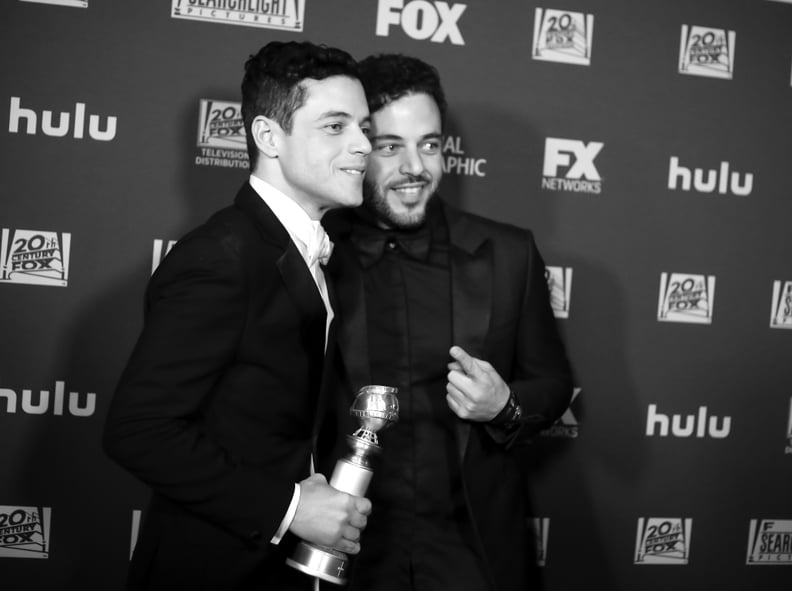 We Almost Couldn't Tell Them Apart That Night
The brothers look even more eerily similar in this black-and-white shot from the same Golden Globe Awards afterparty.