Rome Flynn Talks Raising Dion, Fan Encounters, and More
Rome Flynn's Most Memorable Fan Encounter Is Funny Yet Borderline Creepy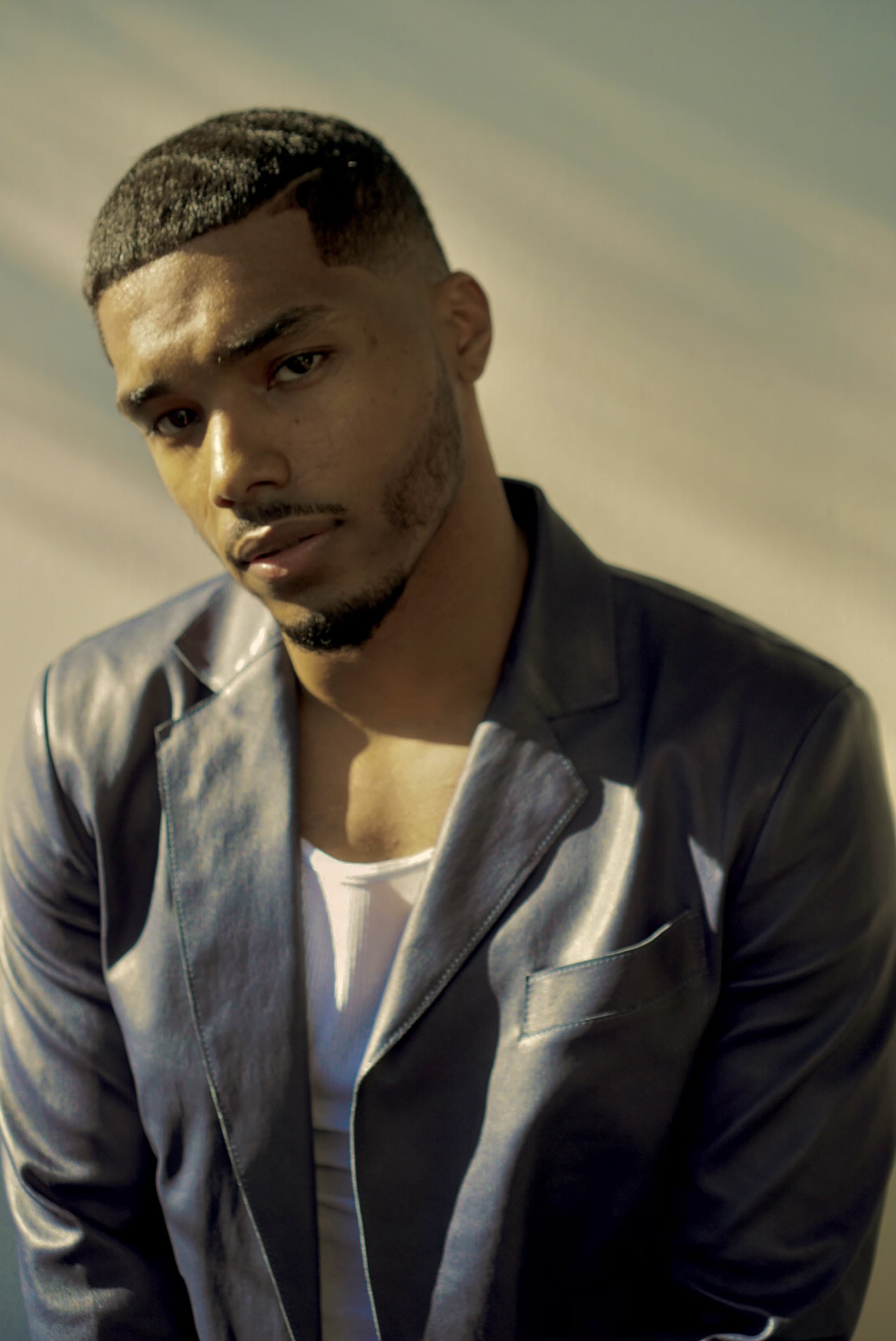 Image Source: Joshua Renfroe
In our Q&A series POPSUGAR Crush, we get to know some of our favorite celebs' more intimate details — from their first celebrity crush to the best love advice they've ever received. This month, we're crushing on Rome Flynn.
Rome Flynn is tackling a new kind of role for himself as one of the newest additions to Netflix's "Raising Dion." The family series follows kid superhero Dion (Ja'Siah Young) and his mom, Nicole (Alisha Wainwright), as the two learn to adjust to his supernatural powers. In season one, Dion faces off with his former friend and mentor, Pat (Jason Ritter) — aka The Crooked Man — but in season two, the tiny superhuman finds comfort and guidance in his new mentor, BIONA trainer Tevin (Flynn).
"There's just something about him that when you see him with Dion and you see them all together, you just feel like things are going to be OK."
Many of Flynn's previous TV roles — which include starring on "How to Get Away With Murder," "Dear White People," and "With Love" — have been less kid-friendly. But with "Raising Dion," the 30-year-old actor finally had a chance to add something different to his résumé. "It's been a dream come true for real," Flynn tells POPSUGAR. "To get the opportunity to be a part of a show like this as an actor, but also just a person that values this kind of storytelling, to have the centerpiece be this Black boy and his mom . . . I'm enjoying it."
In "Raising Dion," the show's titular character grapples with losing his father, Mark Warren (Michael B. Jordan). And though that strong male figure is missing from Dion's life, Flynn's character helps fill that void by building a special bond with the superhero. "I liked his relationship with Dion," Flynn says. "I think that role could have very easily been put in place to be an authoritative figure for Dion, but I like the fact that that's not what it was. It was him just being there for Dion, being someone that's in his corner other than his mom. Because growing up, we all didn't want to hear what our mom had to say. So I think he's kind of like a voice of reason for Dion. And I think he just represents light within the show. There's just something about him that when you see him with Dion and you see them all together, you just feel like things are going to be OK."
Flynn's acting skills weren't the only thing that helped him tap into his new role. The actor says his relationship with his daughter also helped him be patient when working with Young. "Sometimes kids in his position, they may lose their adolescence or child-like lens on life. But I think he came into [the show] being himself, and I really liked that about him. He's very [instinctual], and he leans into his intuition a lot. To be that young and have that is great."
There's still no word on whether "Raising Dion" will return for another season. According to Flynn, his younger costar took the final day of filming season two pretty hard. So for Young's sake and Flynn, who hopes to continue bonding with his onscreen mentee, let's hope Netflix keeps the superhero series going. Ahead, check out the rest of Flynn's POPSUGAR Crush interview.
Who was your first celebrity crush?
I'm going to give you three, let's say in no particular order. There is an order, but I won't give you that. One was Halle Berry, and she's still a crush for sure. Nia Long, obviously. I think that was everybody's crush growing up. Where I was, Nia Long was just everything. She was that girl. And Meagan Good. I got to meet her and talk to her a bit ago. But yeah, she's still everybody's crush.
What's your signature scent or go-to cologne?
You want me to give my secrets away? OK, I'll give you one, because I have an extensive cologne [collection]. One of the colognes I wear is Baccarat. Depending on what I'm wearing, if I'm wearing all black, I wear Tom Ford. But Baccarat is always fresh. It's like if you're going to a day party or an event that's outside, you wear that. It's really great for open space.
What's your go-to coffee/tea order?
It used to be tea, and I actually never drink coffee unless I'm working. So I try not to drink it as much, but it's become some sort of a ritual for me. Coffee more than tea. Tea puts me to sleep, and then coffee keeps me awake. I used to be a Starbucks person. I haven't been in a minute, but I used to get a caramel macchiato.
What is your most memorable fan encounter that you can recall?
There's a bunch, but one encounter I had, I was at a Walmart in Atlanta. First day I went out, I was filming something. I was walking around and had my shopping cart, and I noticed I was kind of being followed. But I wasn't sure, because I hadn't been out in public in a minute. It was this girl and her boyfriend, I think. They were just ending up in the same aisle that I was in every time. And they walked by me as I was checking out and whispered my name. I'm looking around, and then they came up next to me and said, "Listen, I'm not going to blow your spot up. But you're real dope. I really think you're great." I'm like, "Damn, thank you so much." I had my hood and my mask on, by the way. I literally had no idea how they knew it was me. It never occurs to me that people can know who you are in your mask. I thought that was crazy.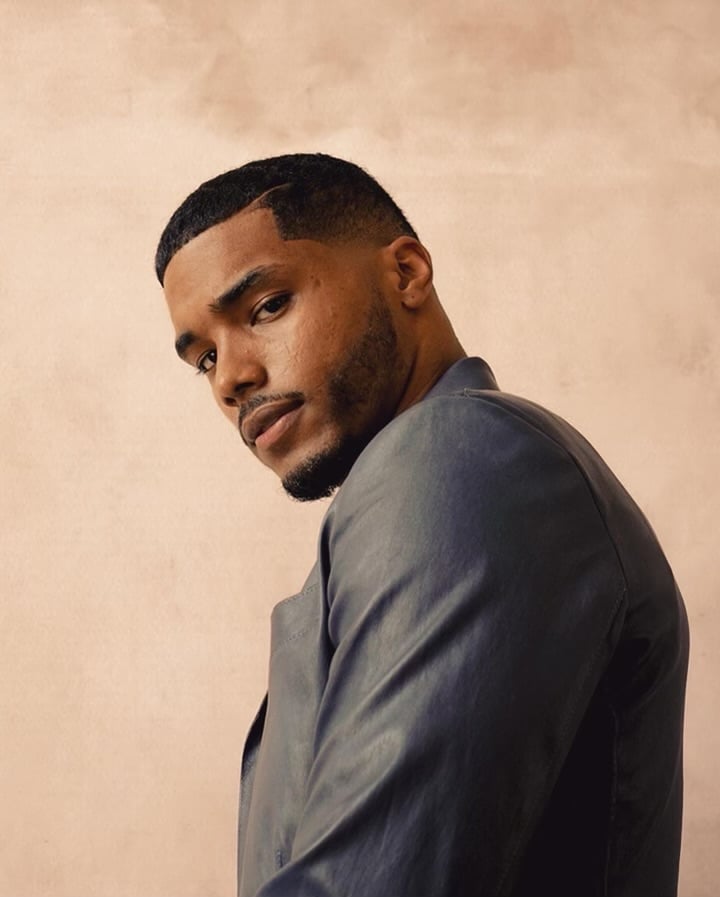 Image Source: Joshua Renfroe
What's your favorite movie?
My favorite movie growing up was "Mo' Money" with the Wayans brothers. I knew that movie front and back. I knew every line.
What's your favorite thing to cook?
Pasta or chicken. I like grilled chicken. I make a good salad, so I like making my own chicken.
What's your favorite form of self-care?
Just doing something I really love doing. I play basketball a lot, but I need that. Whenever I go film a movie somewhere, I have to find where a court is because I need to have that balance.
What's the best love advice you've either given and/or received?
I don't know if I've gotten a lot of love advice, but I would say don't worry too much about trying to find the perfect one. Just worry about being happy, and it's really impossible to sustain a level of happiness continuously. I think love is universal, you just don't know what form that person's going to come to you in. A lot of people are just worried about living alone and not finding somebody, but there are so many people on this planet. You're going to have too many options at some point, so just focus on being successful and building something to offer somebody. That's the other thing, people are kind of used to being in a position where they want to be with someone, but they have nothing to offer. Not even necessarily like physical things, but offer something to that person's life to keep them around, you know?