How Does Scott Disick Feel About Kourtney and Travis?
Scott Disick Clashes With the Kardashian-Jenners Over Kourtney and Travis's Relationship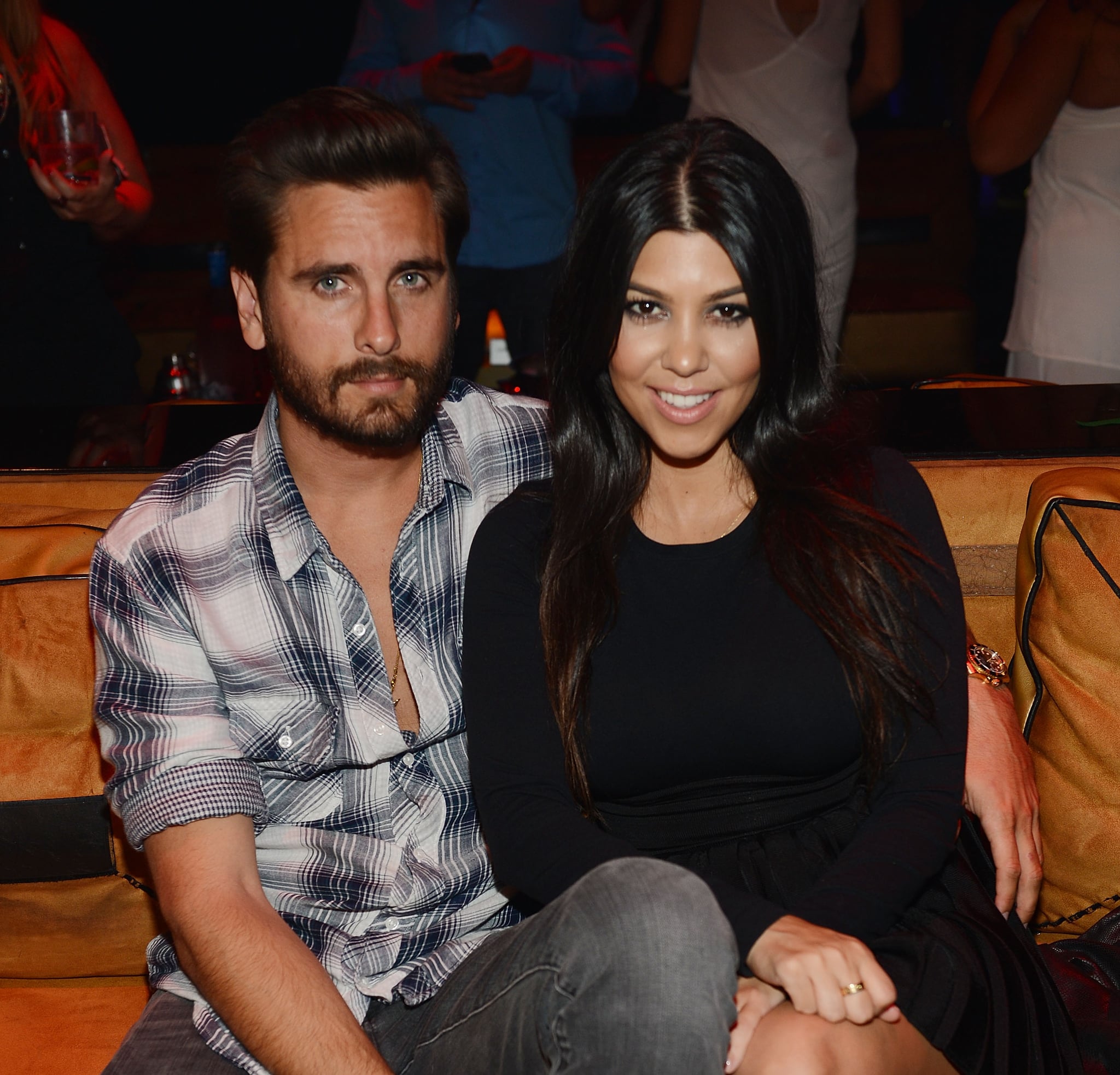 It appears Scott Disick is still struggling to accept Kourtney Kardashian and Travis Barker's relationship. In the latest episode of "The Kardashians," the Poosh founder recalled a conversation she and Disick had after her engagement to Barker. "He said, 'This is not the easiest for me. At the end of the day, I want you to be happy. Congrats on the engagement,'" she told her mom, Kris Jenner.
Disick congratulated the couple when he ran into them at Jenner's birthday dinner last year, so it seemed as though he had come to terms with their romance. But he later expressed concerns over not being part of the family anymore on account of Kardashian and Barker's engagement, which became a topic of conversation among the whole family.
At the end of the episode, Disick got into a heated argument with Kendall Jenner after learning he wasn't invited to her "very intimate" birthday dinner because of Kardashian and Barker. "Making Kourtney uncomfortable, like that's not part of my business," Kendall told Disick, later storming out after the two went back and forth. But she later noted in a confessional that "Scott is my brother" and "I don't think there will ever be a day where he's not in our family." Given how close Disick is to the Kardashian-Jenner clan, it makes sense that he'd continue to stick around despite his split from his ex.
Disick previously opened up about his feelings on Kardashian dating other people in an old episode of "Keeping Up With the Kardashians." He previously told her that it hurts him to see her with other guys, even though she wasn't dating anyone at the time. "In my head, seeing you around any guy bothers me. . . . It hurt me when you were with somebody else, and waking up to looking at pictures of you with this guy you were dating, you know, it was just unhealthy and it just made me upset and sad," he told her after accusing her of flirting with a lifeguard.
Given that the episode was recorded months before Kardashian began dating Barker, Disick had yet to share his thoughts on their relationship. However, People previously reported that Disick was "struggling" with seeing Kardashian move on with the Blink-182 drummer.
"Before Travis, Kourtney's relationships were never serious. It was more like flings. With Travis, it's different," a source told the publication. They added: "Scott was pretty shocked when he found out that they are dating, and he can tell that they have moved very quickly. His kids love Travis, which is also hard for Scott. Kourtney and Travis are like a family with the kids. Scott is having a hard time with this situation."
Kardashian and Disick dated on and off for nine years before splitting in 2015, and they remain committed to coparenting their three kids, 12-year-old Mason, 9-year-old Penelope, and 7-year-old Reign. Since his split from Kardashian, Disick has dated multiple women, including Sofia Richie and Amelia Hamlin. He's currently seeing Rebecca Donaldson, as the two attended "The Kardashians"'s April premiere together.