Everyone Kourtney Kardashian Dated Before Getting Married to Travis Barker
Kourtney Kardashian has had a blissful relationship with her now-fiancé, Travis Barker, since the two officially started dating in January 2021. The "Keeping Up With the Kardashians" star and the Blink-182 drummer got engaged in October 2021 and have since continued to have a very public and steamy romance.
Kardashian's dating history is relatively short compared to most people in Hollywood, but she's nonetheless had some notable romances and dates in the past, ranging from long-term boyfriend Scott Disick to model Younes Bendjima. As her relationship with Barker continues to blossom, let's take a look back at all of Kardashian's boyfriends throughout the years.
01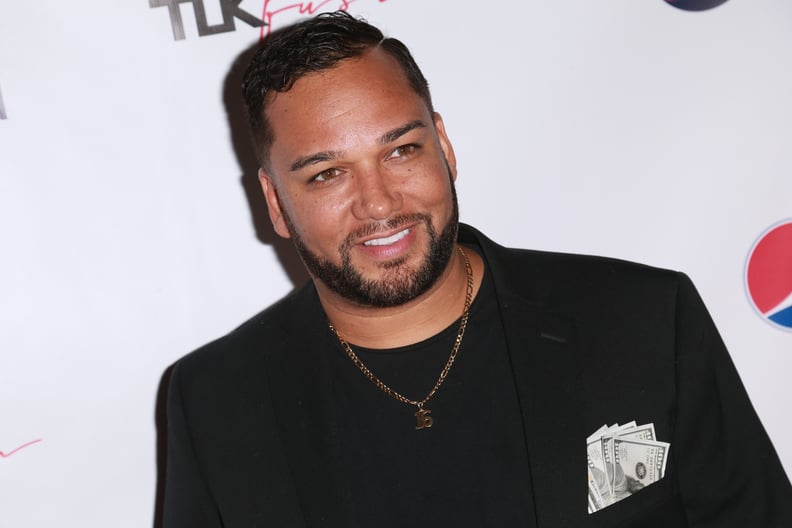 Kourtney Kardashian and Taryll Jackson (Unknown)
Before she was the A-list celebrity we know today, Kardashian reportedly dated Taryll Jackson, the son of Tito Jackson (aka Michael Jackson's brother and fellow member of The Jackson 5). In a 2016 interview with VladTV, Tito discussed his son's romance with Kardashian, saying, "Taryll dated Kourtney as little as maybe seven, eight years ago." He also noted that the pair were allegedly together for a few years and, despite their breakup, their families still keep in touch and remain close.
Though little is known about Kardashian's relationship with Jackson, she did claim his music group, 3T, wrote their 2004 song "Stubborn (It's a Shame)" with her in mind. In an Instagram Story from 2018, she shared a screenshot of the song with the caption, "Fun fact: This song was written about me. I'm serious."
02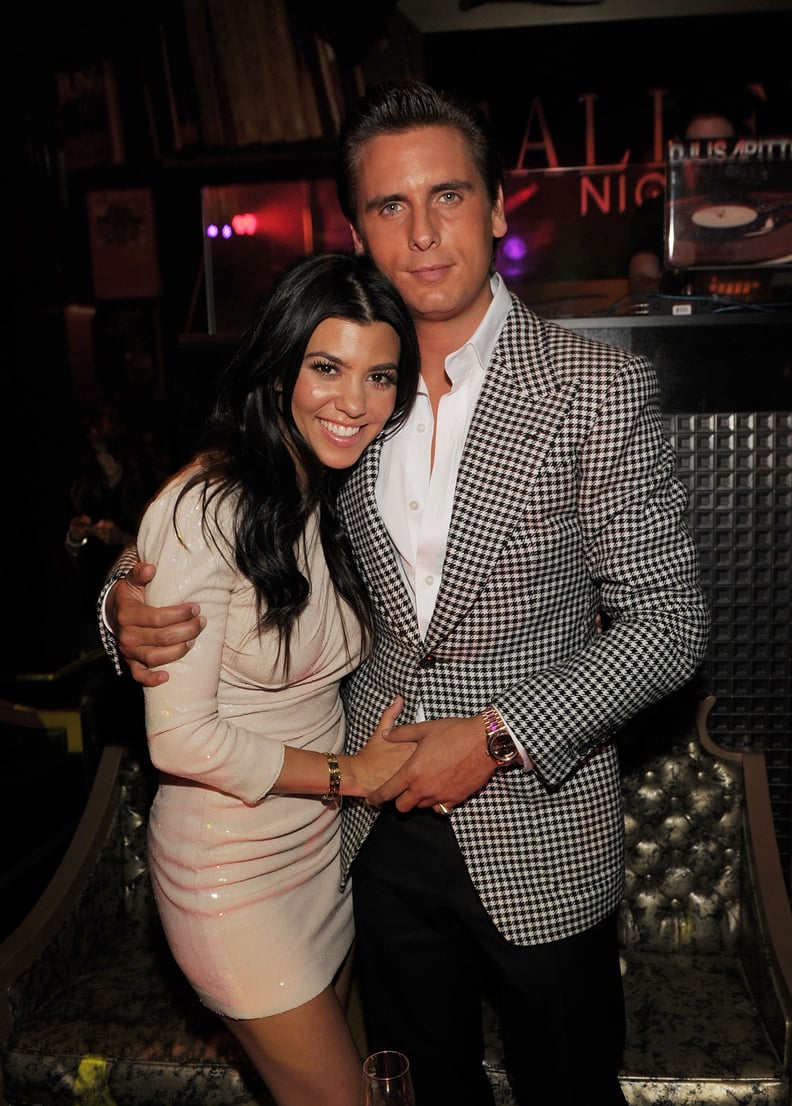 Kourtney Kardashian and Scott Disick (2006-2015)
Kardashian's most famous past relationship is undoubtedly with Scott Disick. According to Us Weekly, the two first met in 2006 while at a party hosted by "Girls Gone Wild" creator Joe Francis. The pair hit it off right away and started dating the same year, though the exact date is unknown. They had a highly publicized, on-again-off-again relationship for the next nine years, with the ups and downs of their relationship highlighted on "Keeping Up With the Kardashians."
In March 2008, Kardashian and Disick temporarily split after she found suspicious texts on his phone, leading her to believe he cheated. The two reconciled by May 2009, however, and Kardashian gave birth to their first child, Mason Disick, in December 2009. The pair continued to grow their family in the following years, with their daughter, Penelope, born in July 2012 and son Reign in December 2014.
Still, Kardashian and Disick's relationship was anything but perfect. During their time as a couple, Disick openly struggled with substance use disorder, which was often shown in "Keeping Up With the Kardashians." Disick first checked into rehab in June 2014, following the deaths of both his parents just three months apart, and he continued to go in and out of rehab throughout the following years.
In the end, after Disick was publicly spotted with ex-girlfriend Chloe Bartoli, the two officially split up for good in July 2015. Disick entered rehab again in October 2015, with a source close to the star telling E! News, "[He] wants to be the best dad that he can possibly be and he is aware he needs to make some changes in his life."
Disick continued to appear on "Keeping Up With the Kardashians" until the end of its run in 2021. Today, Kardashian and Disick coparent Mason, Penelope, and Reign in relative harmony.
03
Kourtney Kardashian and Younes Bendjima (2016-2019)
After her split from Disick, Kardashian met and started dating model Younes Bendjima in December 2016. The pair took their relationship public in May 2017 and posted pictures together on various trips and outings. By April 2018, however, their relationship became rocky, as Bendjima was publicly seen with another woman. Just months later, in August 2018, the pair split, but they got back together in September 2018, only to break up shortly after.
Kardashian reportedly briefly dated "Grown-ish" actor Luka Sabbat that same month, with sources telling Page Six, "Kourtney and Luka are dating. They flew into Chicago together over the weekend and were hanging out. He's been a family friend for years, and they really like him." It's unknown how serious the two were, but the relationship didn't last long.
Kardashian and Bendjima reconciled for a third time in December 2019, with Us Weekly reporting the two were dating again. A source told the publication, "The attraction they have for each other has remained constant even when they were broken up." By early 2020, however, the pair were officially over.
04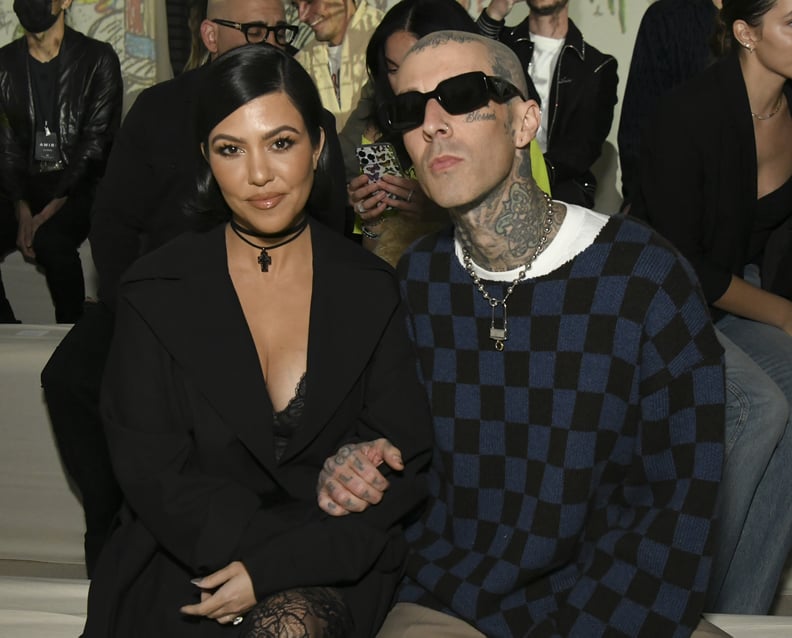 Kourtney Kardashian and Travis Barker (2021-Present)
Kardashian's current partner, Travis Barker, has known the Kardashian family since 2006. According to Us Weekly, the musician was dating Paris Hilton at the time but allegedly had eyes on none other than her assistant, Kim Kardashian. He told the publication, "Kim was eye candy. I was no way disrespectful to Paris, but I couldn't keep my eyes off Kim!" While Barker and Kourtney Kardashian didn't become romantically involved until years later, the two were friends for years, which only helped their romance bloom.
In January 2021, the pair were officially confirmed as a couple, reportedly having started dating "a couple months" prior to the announcement. Since then, Kardashian and Barker's relationship has been filled with PDA, and the two are absolutely obsessed with each other. Both frequently post on social media and publicly declare their love and thirst for one another. The pair have been spotted in public several times and taken many trips to destinations like Utah, Cabo, and Disneyland with their children (Barker has three children with his ex Shanna Moakler) as a blended family.
Less than a year after making their relationship official, Barker proposed to Kardashian in October 2021. Both posted pictures of the special moment on Instagram, each captioning their photos "forever."
The pair have had the support of family and friends throughout their relationship. Kardashian and Barker are particularly close with actress Megan Fox and rapper Machine Gun Kelly, who got engaged shortly after them in January 2022. About the two couples' friendship, a source told Us Weekly in September 2021, "Kourtney has been spending more time with Megan than some of her sisters. It's mainly because she and Travis are inseparable, and Travis and Machine Gun Kelly are very close, so usually they bring along their girlfriends to hang out with them."
Kardashian and Barker plan to tie the knot in May 2022 and want "a very small wedding" with "closest friends and family" in attendance, according to People.