Selena Gomez on Not Keeping in Touch With Wizards Costars
Selena Gomez Says She Avoided Her "Wizards of Waverly Place" Costars After Series Due to Shame
Selena Gomez has regrets about how her relationships with her "Wizards of Waverly Place" castmates played out after the Disney Channel show stopped airing. The multihyphenate appeared on the fourth episode of the "Wizards of Waverly Pod" on Feb. 27, revisiting her time as Alex Russo with her former costars Jennifer Stone (who played Harper Finkle) and David DeLuise (who portrayed Gomez's character's father, Jerry Russo). Gomez, who appeared to be zooming in from a music recording studio, played a wizard in training with her siblings, all under their father's tutelage in NYC.
During the conversation, Gomez had high praise for how the cast made her feel during the show's five-year run, telling Stone and DeLuise, "I'm so lucky and grateful . . . I've never had that feeling that I had with the whole 'Wizards' crew." Gomez, who has gone on to have success on multiple platforms, said, "It was definitely the happiest time for me."
"I think I felt safe, and that's a really hard thing for me to feel," she said during the podcast. "And I know you guys love me for me. There's not really . . . You guys genuinely loved me, and that's all I could have asked for. The unconditional trust and bond we had, I miss so much."
Still, the reunion sparked a candid admission from Gomez about regrets. Admitting that she and the other actors had drifted apart when "Wizards of Waverly Place" concluded in 2012, Gomez said, "I slowly became kinda ashamed. I felt ashamed of the decisions that I made." She continued, "I didn't want you guys to see me in the state that I was in, because A. you would have told me the truth, which terrifies me, and B. I didn't want to let you down."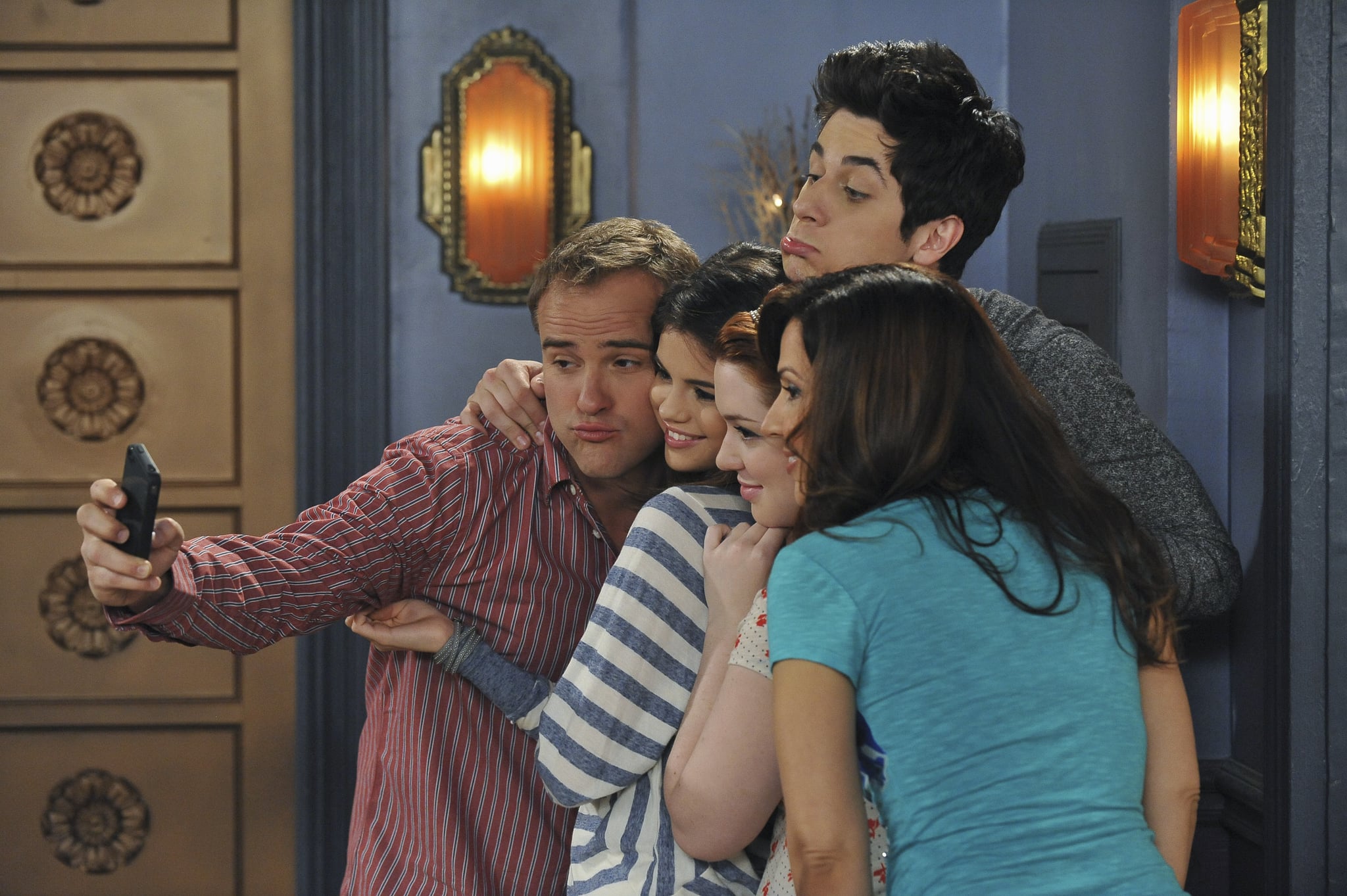 Image Source: Getty / Eric McCandless / Disney General Entertainment Content
Gomez has been publicly candid about her journey with bipolar disorder and lupus, which have, in turn, been coupled with depression and anxiety. The sharing of Gomez's remorse prompted a positive reaction from Stone and DeLuise. "I appreciate you saying that, because, to be perfectly blunt, there has been times where I'm like, 'Did we stop being friends because I didn't tell her what she wanted to hear? You know what I mean?' So, I appreciate you being that honest," Stone said.
During the podcast, Gomez also talked about filming "Only Murders in the Building" in NYC with costars Steve Martin and Martin Short, praising the two icons. "It's so awesome working with Steve and Marty," she said. "They're brilliant, they're lovely, they're smart." She added, "They're constantly doing bits, it's hysterical."