Sydney Poitier Pays Tribute to Her Late Father
Sydney Poitier Honors Her Late Father's Legacy: "His Goodness Lives On"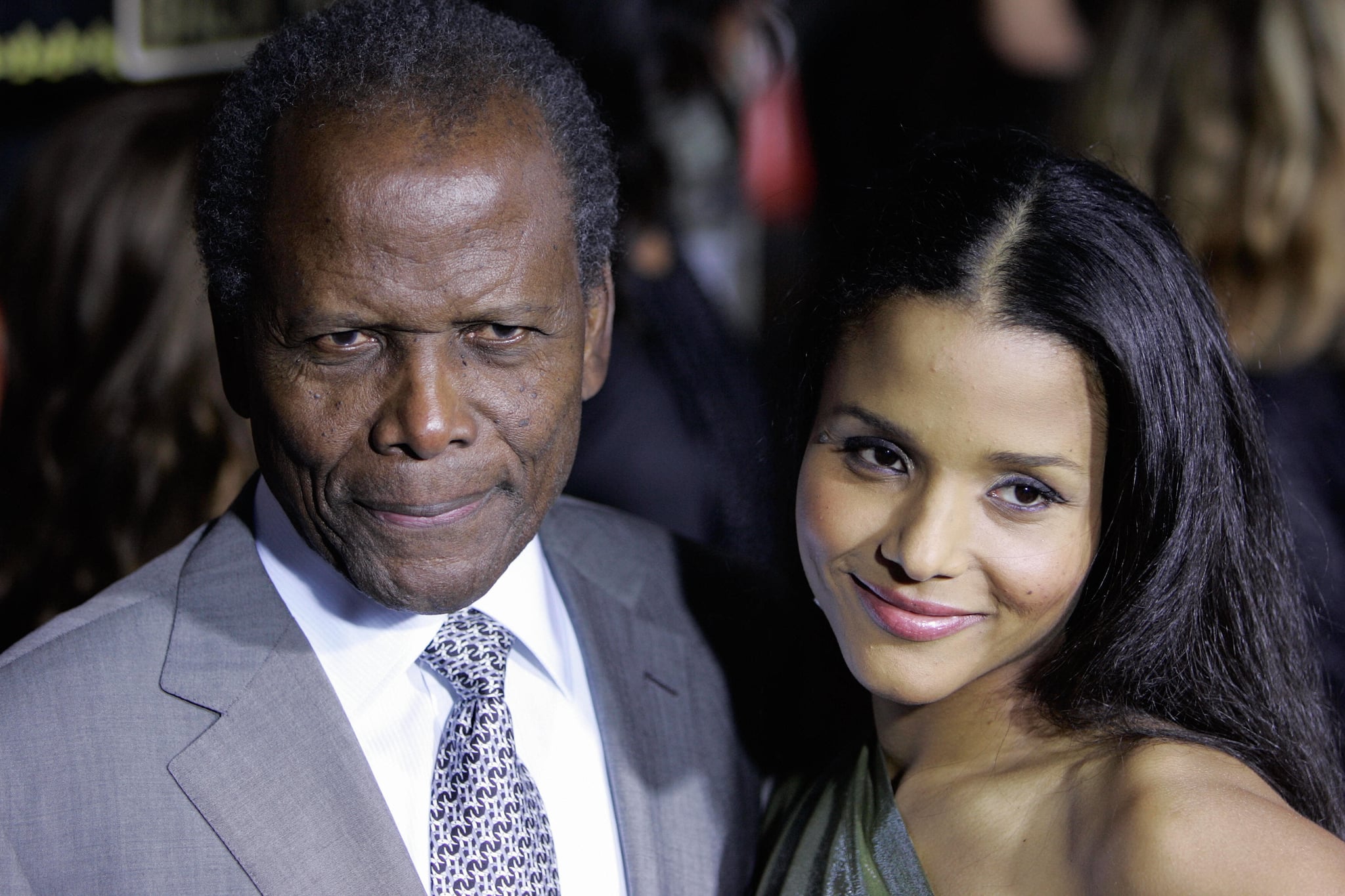 Image Source: Getty / HECTOR MATA
Sidney Poitier's daughter, Sydney Poitier, is honoring her father's legacy after the news of his death. On Jan. 11, she shared an emotional written statement in an Instagram post, paying tribute to the late actor's life and career. "There are no words for this," she started a series of notes, also sharing a photo of her and her father. "No real way to prepare for this. No prose beautiful enough, no speech eloquent enough to capture the essence of my dad."
Sydney also mentioned how her father's many accomplishments "quite literally changed the landscape for everyone who came after him," and added that he blazed a trail to make it easier for others to "have a bit more ease on the journey." She continued writing, "We know how graceful and wise he was. How powerful his strength of character and moral fortitude. But what I really want people to know is how GOOD he was."
Sydney wrapped up her tribute writing, "It's his goodness that changed the world, and it will live on forever. I will miss you more than words can express Dad. I will feel you in the warmth of the sun on my back, I will hear you in the wind in the trees, and I will look for you among the stars where you will surely be." She then captioned her post with a sentence that reads, "May you be free and at ease, and fill your beloved Cosmos with all that is you."
Like Sidney's daughter, many others — including some of Hollywood's biggest stars — shared their own heartfelt tributes following the actor's death. Celebrities like Denzel Washington, Michael B. Jordan, Halle Berry, and more all regarded Sidney as someone who was extremely influential in their careers, calling him a "true legend and barrier breaker" as well as an "iconic trailblazer." Ahead, read Sydney's full tribute to her father.