Why Ty Burrell Didn't Officiate Sarah Hyland's Wedding
Ty Burrell Was Originally Chosen to Officiate Sarah Hyland's Wedding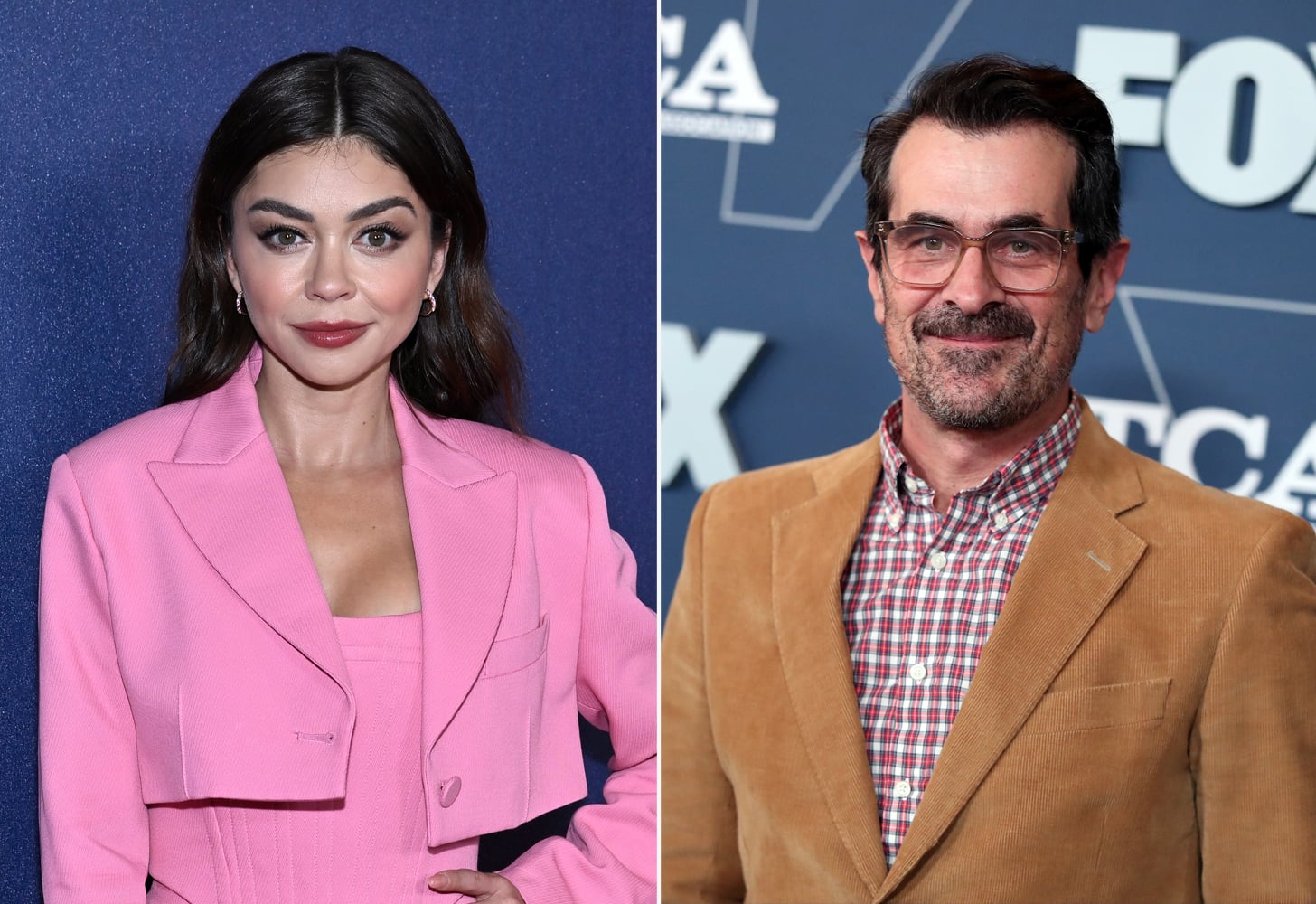 Image Source: Getty / Roy Rochlin and Getty / Rich Fury
Sarah Hyland and Wells Adams's wedding doubled as a "Modern Family" reunion, but one important cast member was noticeably absent from the soirée: Ty Burrell. The actor, who portrayed Hyland's onscreen father Phil Dunphy in the sitcom, was originally chosen to officiate the ceremony in Santa Ynez, CA, on Aug. 20, but Jesse Tyler Ferguson, aka "Modern Family"'s Uncle Mitchell, stepped in at the last minute to replace him. Thanks to Ferguson, we now have details on why the swap happened.
"I don't know if people know this, but Ty Burrell was meant to do it, and there was a family emergency," Ferguson told Entertainment Tonight at a screening for his new film "Ivy + Bean" on Aug. 29. "So, I got a phone call 12 days before the wedding, and that's why Ty wasn't there, he had stuff going on. . . . I had 12 days, and I was like, 'Well, no pressure, this is my first time, and then it's going to be a wedding, and it's going to be in Vogue magazine, and there's also going to be paparazzi shots of me from a helicopter, officiating, no pressure.'"
To cope with the nerves, he asked Burrell for some advice beforehand. "I did call Ty like, 'What are some of your bullet points that you were going to talk about, because I need to fast track this,'" he said. "He hadn't written anything up, but he had some ideas, and I was like, 'Oh, this is all really good. This is a jumping-off place.' I was honored to do it. Very happy to understudy Ty Burrell."
After Hyland and Adams exchanged "I dos" at Sunstone Winery, Ferguson shared a sweet message of gratitude for being involved in their special day. "I had the best seat in the house for this stunner of a wedding," he wrote on Instagram alongside a photo of himself in action as officiant. "What an honor to marry my two dear friends @sarahhyland & @wellsadams. I couldn't be happier for you love bugs. I also do Bar Mitzvahs."
Several other "Modern Family" stars and crew members showed up to celebrate Hyland's long-awaited nuptials, including Sofia Vergara, Ariel Winter, Nolan Gould, Julie Bowen, producer Rachael Field, and show cocreator Steve Levitan. Meanwhile, a few men from Adams's Bachelor Nation family were on the guest list, including Nick Viall, Joe Amabile, and Michael Allio. Hyland's close friend and fellow actor Ciara Robinson served as maid of honor, while Vanessa Hudgens was one of her bridesmaids. In a heartfelt Instagram tribute penned after the wedding, Hudgens praised her pal as the "ultimate bride," writing, "Words can't express how happy I am for you. I am so proud to be your friend and bridesmaid. I'll love you forever."