Vanessa Bryant Shares Video of Kobe Talking About Love
Vanessa Bryant Shares Clip of Kobe Discussing Love and Marriage: "Miss You and Gigi So Much"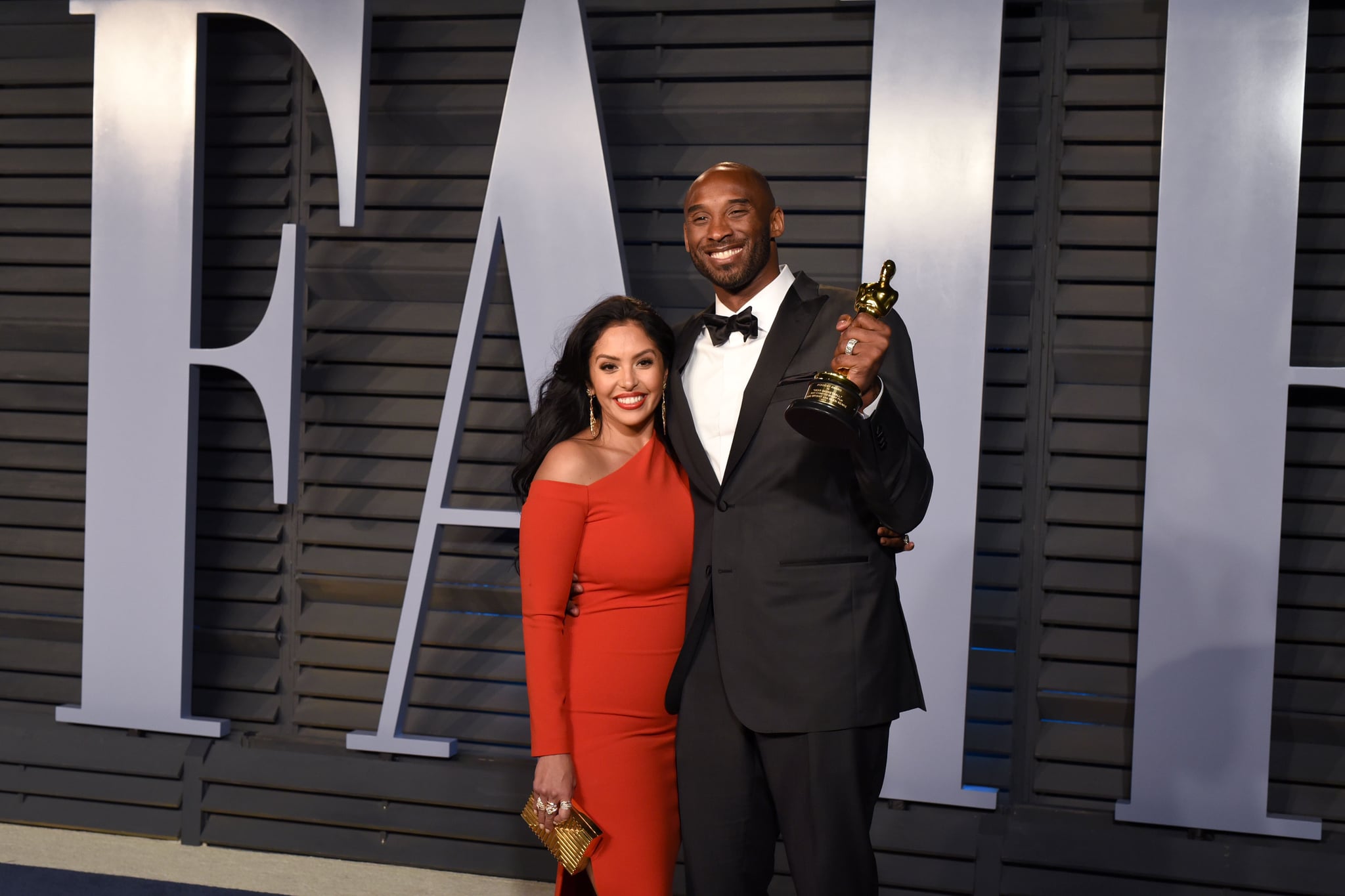 Image Source: Getty / Presley Ann
Vanessa Bryant is reminiscing on a heartfelt interview featuring Kobe Bryant. On Thursday, the 38-year-old model shared an Instagram video of the conversation in which the late NBA star spoke with former football player Lewis Howes about the importance of love.
"Happiness is such a beautiful journey," Kobe said in the clip. "It has its ups and downs, whether it's in marriage or whether it's in a career. Things are never perfect, but through love, you continue to persevere, and you move through them, you move through them. And then through that storm, a beautiful sun emerges, and inevitably, another storm comes. And guess what? You ride that one out, too." He also highlighted the value of committing oneself to loving others, adding, "So, I think love is sort of a determination, a persistence to go through the good times and the bad times with someone or something that you truly love."
Vanessa then honored Kobe and their late daughter, Gigi, in the caption, writing, "I LOVE YOU @kobebryant Miss you and Gigi so much. ❤️." Her homage comes just a few weeks before the first anniversary of Kobe and Gigi's passing. The two died in a helicopter crash in Calabasas, CA, on Jan. 26, 2020, along with seven other victims. Over the past year, Vanessa has continued to honor the father-daughter duo and post messages of love. She even shared an Instagram tribute to Kobe for their wedding anniversary on April 18. "My king, my heart, my best friend," she wrote. "Happy 19th wedding anniversary baby. I miss you so much. I wish you were here to hold me in your arms. I love you. ❤️." Watch the clip from Kobe's interview with Lewis ahead.
I asked @kobebryant about Love and Greatness and this was his response. Thanks for all you taught us 🙏 pic.twitter.com/aieh6bwSQt

— Lewis Howes (@LewisHowes) January 28, 2020